Back

By Chris Ashton
The art of wing play
I remember talking to Chris Wyles and David Strettle on a night out about scoring tries. My memory is hazy, but I think I've scored around 260 tries in my professional career. 
I've been asked many times what the secret is, and it sounds obvious, but you have to really want to score them. It's got to be within you. I guess I was born with it because from a very young age, I had an overwhelming desperation to score tries.
Rugby League helped me enormously. I grew up watching the likes of Shaun Edwards, Ellery Hanley and Martin Offiah. Martin never stayed on the wing, which was unheard of at the time. Shaun scored so many tries going up the middle.
When I started to play, I was always told to be in and around the ball carrier, because once there's a line break, you're away.
From a very young age, I had an overwhelming desperation to score tries
You have to have a feel for the game, know how to finish and be in the right place at the right time. The most recent example I could give is Louis Rees-Zammit. Take his try against Saracens. In the 80th minute, when the clock had gone red, only the select few would have tried to go in from distance.
When you talk about personality types, I think more than any other position it comes down to natural ability on the wing. There's not many coaches, who can say, 'I used to do that'. It comes down to personality and genetics.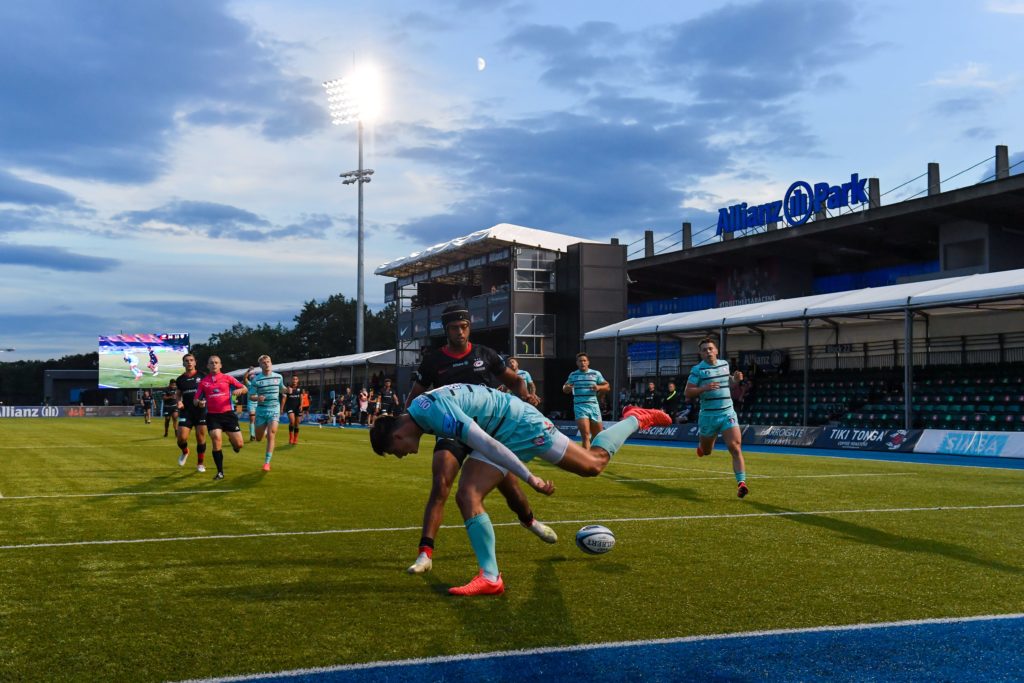 Whether you're a natural try-scorer or not, you have to have that desire to work hard and go and find the ball, be on the shoulder of that carrier to score a try. I've always loved the feeling of crossing the whitewash and 16 or 17 years into my career, it's still there. Over time, it's got more difficult with defences but the opportunities keep cropping up.
When I was younger, I had the attitude of, 'I'll do my thing, let them do theirs', but with so many games being on TV you build up a bank of knowledge. When I'm watching games, I'm always analysing what's going on. Most wings I face these days, I'll have a general idea of what their 'go to' is.
You can usually break down wings into three types. Your smaller winger, who is going to be fast, nippy and elusive and at the other end of the scale, your Naiyaravoros or Nadolos, who are very big, want to get over the top of you and get an offload away. Then you have your Jonny Mays or Rees-Zammits, who are a mix of both. They're not that small but they can move. You don't come up against your centre type of build often apart from George North who is an exception to the rule because he's big and fast.
If you asked me the toughest wing I ever faced, I'd have no hesitation in saying Julian Savea.
I faced some good boys in my time with England. Internationally Bryan Habana was just electric. He had a brilliant rugby brain, which is why he got so many turnovers and intercepts. It seemed like the game came too easily to him. Whatever he did, he did it so efficiently and fast it was hard to get an edge on him. He wasn't really a stepper but he could change direction fast, like a computer game.
Someone I always had a lot of time for was Vincent Clerc. We were on different sides but we sized each other up across the pitch like boxers. We were very similar players in that he'd pop up everywhere – he didn't just stick to his wing. There was a mutual respect, so I'm glad I met him at Toulon. He's such a nice fella and would always want to talk about the game. If I'm honest, I'm actually pretty jealous he scored 100 tries in the Top14.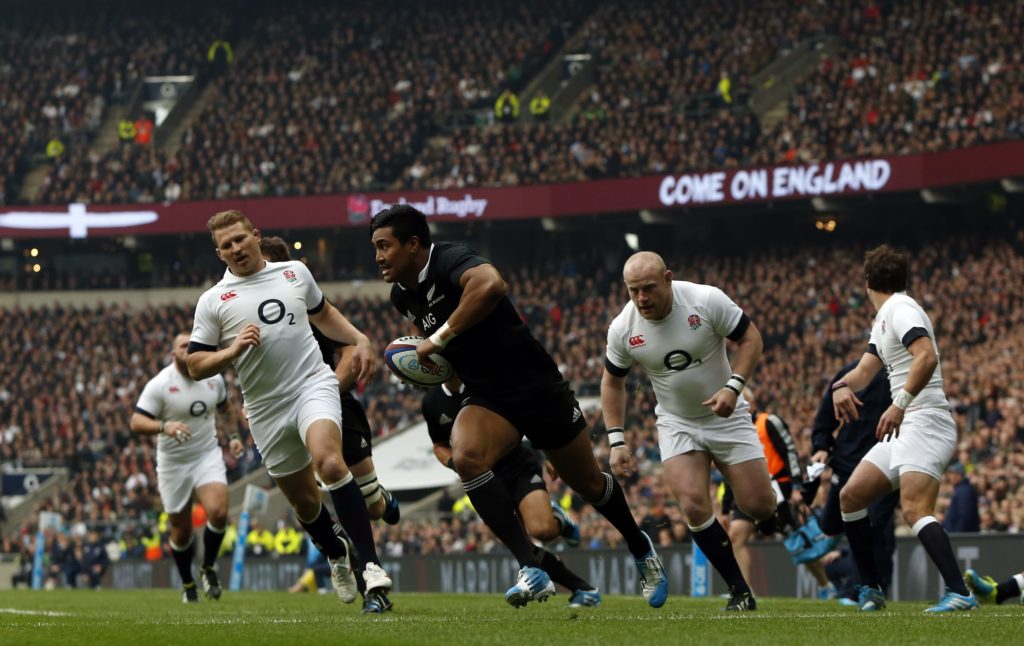 If you asked me the toughest wing I ever faced, I'd have no hesitation in saying Julian Savea. I felt like he scored a hat-trick against me every time I played him. He was unbelievable. You'd hit him as hard as possible but his hip-strength was freakish, you just couldn't understand how he could still be driving his legs. Clearly he was in a side that gave him a lot of space but once he had it, you weren't stopping him. I felt like I was goalkeeping against him. I didn't feel comfortable. At all. Juan Imhoff was also a very tidy operator out wide.
Now the England ship has probably sailed for me, I'd like to try and reach 100 tries in the Premiership
Of the young wings, apart from Louis, Duhan van der Merwe is going well up at Edinburgh and down here, Ollie Thorley is going well. I saw a bit of him at close hand with England before the World Cup and he's definitely a guy you avoid in training. Christ, just get out of his way. He'll break your nose, your finger, and say, 'whoops' sorry, mate. He got told off by Eddie once because he smashed Browny (Mike Brown) out of nowhere and it wasn't even a contact session. Eddie's like, 'what are you doing, mate?' I've been pleased to see how Jonny May has progressed. Ever since the New Zealand try, where he took Conrad Smith on the outside, he must have thought to himself, 'wow I can do it on the highest stage' and he's never looked back.
Now the England ship has probably sailed for me, I'd like to try and reach 100 tries in the Premiership. I'm on 88 at the moment. You always want to find a driver somehow. I was so pleased to watch the Michael Jordan documentary where he found some way to artificially motivate himself. I've done that a lot to find a way to create that kick. So yeah, I'll keep going for it. It's all I know.
If you've enjoyed this article, please share it with friends or on social media. We rely solely on new subscribers to fund high-quality journalism and appreciate you sharing this so we can continue to grow, produce more quality content and support our writers.