Back

By Tony Johnson
Nothing compares to a World Cup in South Africa
I went to the Rugby World Cup in South Africa in 1995 and for the most part, didn't much enjoy it.
It wasn't that the All Blacks lost the final. That day remains one of the great experiences of my life, so no sour grapes over the result.
And I should say for starters that I wasn't in a very positive frame of mind. I was going through a major personal upheaval at the time, I was a reporter for a TV network that was doing everything on the cheap, we were mostly in Johannesburg and Pretoria, where the air was thin and you had to be very careful where you went, especially at night.
And the people were not as welcoming as I thought they might be. They were just coming out of isolation, and seemed to assume that you didn't like them because of apartheid, and there was a reluctance to engage socially.
There was a week in Cape Town, which was much more to my liking, a brilliant semi-final at Newlands, a long lunch the next day in the sunshine at Kalk Bay and a return to Johannesburg for the final, the memories of which still raise the goosebumps.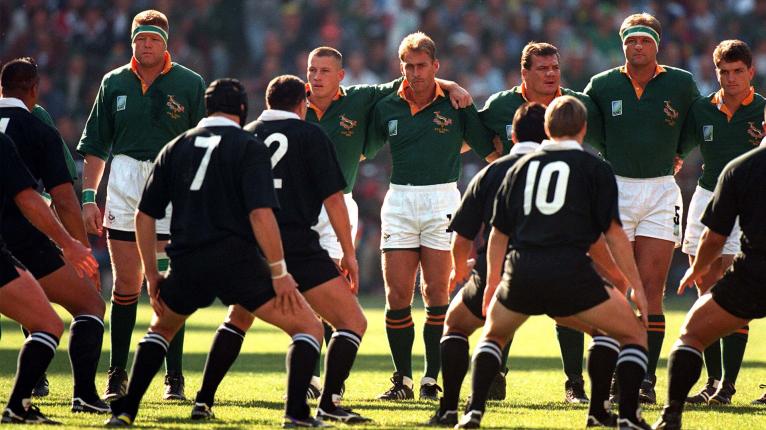 It was incredible to be at Ellis Park that day, to witness history, to feel the electricity of the most pumped-up crowd I have ever been in, and to see South Africans of all walks of life hail the great man who had, in all likelihood, saved their nation from civil war.
But even all that turned a bit sour, with the bombastic behaviour of Louis Luyt at the dinner and the unpleasant business surrounding the illness that had hit the All Blacks leading up to the final.
So as we flew out two days after the final, I turned to our camera op Mac and said "I don't think I'd care if I never came back here".
As it turns out, I did go back 5 years later, and I've been back about 15 times since. I've loved pretty much every minute of it.
I've been privileged to enjoy the company and hospitality of rugby-loving South Africans from one end of the country to the other, I've had a front-row seat for some of the greatest test matches ever played, in some of the most famous rugby arenas in the world, and had time to take in the incredible beauty of the country.
It would be at the very least 2039 before South Africa will even be considered as a host nation, and even at this distance, it might be only an outsider's chance.
It is now 27 years since South Africa hosted that World Cup, and it's painful to think they might never get it again.
France will host in 2023, Australia in 2027, the USA in 2031, and there's already somewhat of an expectation that in 2035, England will host for the third time (fourth, if you count 1999 when they staged nine games of the 'Welsh' tournament).
This means it would be at the very least 2039 before South Africa will even be considered as a host nation, and even at this distance, it might be only an outsider's chance.
It could be that their best chances have come and gone.
For the 2011 edition, South Africa made the final three – but it was not surprising to see them out at the first ballot. The bid wasn't strong, playing a bit too much on 1995, the message being "we need this to bring us together as a nation again". Japan were hot favourites but had greased the wrong palms and New Zealand's clever bid won the day.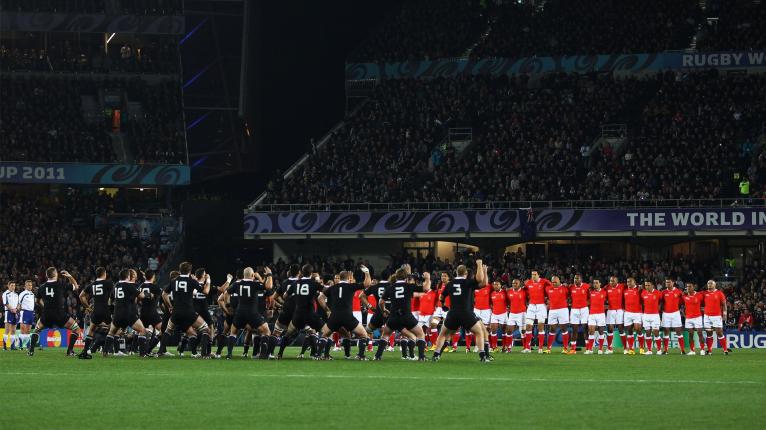 They were on the periphery of contention for 2019, but Japan was a worthy pick, and it was for the 2023 iteration when South Africans had a right to feel utterly aggrieved.
World Rugby's supposedly exhaustive process came up with South Africa as the preferred bidder and as such, they should have been awarded the tournament.
That they didn't, and the somehow the French managed to sway the vote will go down as a murky chapter in the history of the sport – not quite in the same league as Qatar with the FIFA World Cup, but murky all the same.
That seemed to knock the will out of South Africa, and they were not willing to stump up the ante just to get in the frame for the latest round of allocations, which have gone to Australia and the USA.
It's true that there are some major issues that would have people baulking at another tournament in the Republic. Safe public transport is almost non-existent, and street crime is everywhere. The secure haven of a tour group is a must. And it's no stretch to say that some goodwill will have been lost thanks to Rassie Erasmus and the rule bending and ref baiting of the last Lions tour.
It's just as sad that Ireland seem to have given up on staging the tournament.
But even so, it would be a tragedy if this pre-eminent rugby nation never got to stage the biggest show again. You simply haven't experienced everything great about being a rugby fan if you haven't been to a test at Newlands, or Kings Park.
It's just as sad that Ireland seem to have given up on staging the tournament.
The Irish are a bit like Brazil at the FIFA tournament – off the field, that is! Their fans always seem to be at the epicentre of the party, and that alone would be a compelling reason to give them the tournament. Like New Zealand in 2011, they would provide an almost boutique experience, but one no less worthy than the grand scale that World Rugby seems committed to.
Now it's all about the money, the Irish have given up in disgust, and unless the priorities and demands change dramatically, we will never get to experience what they had to offer.
And we can certainly forget about another Stadium of Five Million in the beautiful surrounds of New Zealand. 2011 was memorable because a nation opened its doors and its heart to the visiting masses and offered an adventure in Rugby Land. It succeeded, in part, because it was small, but that will never cut the mustard again.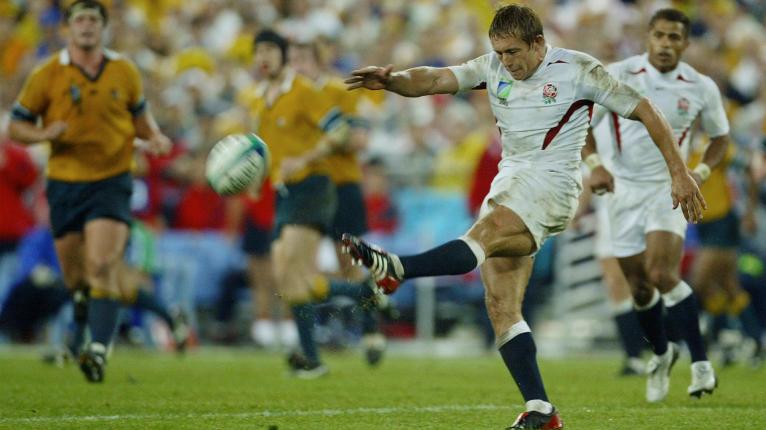 There's no doubt Australia will host another terrific tournament, as in 2003. It's perfectly set up for touring fans, they have great stadia, and it's an amazing country to visit. Fans in the Northern Hemisphere who complain about having to watch it over breakfast will just have to get over it.
But is there a chance rugby has bitten off more than it can chew with a tournament in the USA?
Yes, it's an awesome country to visit, it's not as expensive as you might think, they have great facilities and there's an endless number of things to do when you're not watching the games. I really hope it succeeds.
But it's hard to buy the talk of the Sleeping Giant. Football is the world's most popular sport and was bigger than rugby ever was in the US before they staged the FIFA World Cup, and while soccer is popular with the kids and Major League Soccer has it's stage, it hasn't come close to joining NFL, NBA, NHL or MLB at the prime time elite level, so what chance has rugby?
There will be a lot of logistical hurdles to overcome with stadium use, for example, and there's a fear that the event will be dwarfed by everything else that happens in the USA.
So even if they do get all the loot they desire, World Rugby will be hoping for this long awaited breakthrough in America, because if it doesn't happen, they've risked painting the World Cup into a corner where the game's biggest showcase is simply going to bounce around between the UK, France, Australia and maybe Japan.
And that's not growing anything.