Back

By Lucy Lomax
Beacon of hope
It has been pretty much all doom and gloom for women's rugby in Wales this year but there is a light at the end of the tunnel in the form of Georgia Evans.
As the Welsh Rugby Union announced they were commissioning a mid-term review of the women's performance strategy last week following a substandard Six Nations campaign in which Wales lost to France, Ireland and Scotland, The XV spoke to vice-captain Evans on hoping for change and controlling the controllables.
Evans herself has admitted her international career has consisted of learning on the job, taking away any positives and working quietly in the background to come back stronger. Despite enduring a cold spring, the versatile back-five forward epitomises a Welsh daffodil emerging brightly as a beacon of promise and direction for her national team.
She chats to The XV about unwelcome scorelines and what needs to change amid unprecedented turmoil and uncertainty surrounding the Welsh women's squad and the WRU.
Finding a new home. "It was a breath of fresh air to come back to club after the Six Nations. Coming off the back of a tough campaign for myself and the team and back into the winning ways of Saracens, it was like coming home. During the tournament, to keep us within the Welsh bubble, I stayed with my mum in Wales for the month, so it was nice to see familiar faces again."
Learning from the best. "Saracens have been huge for my development. I joined at the start of the season and (head coach) Alex Austerberry saw something in me and has invested a lot of time and effort. Being around him and the England girls like Poppy Cleall and Marlie Packer has exceeded my expectations. Fellow back-row players have been instrumental with my decision-making on the field and what I tactically want to get out of the game. At 24 years old, there's still a long way for me to go."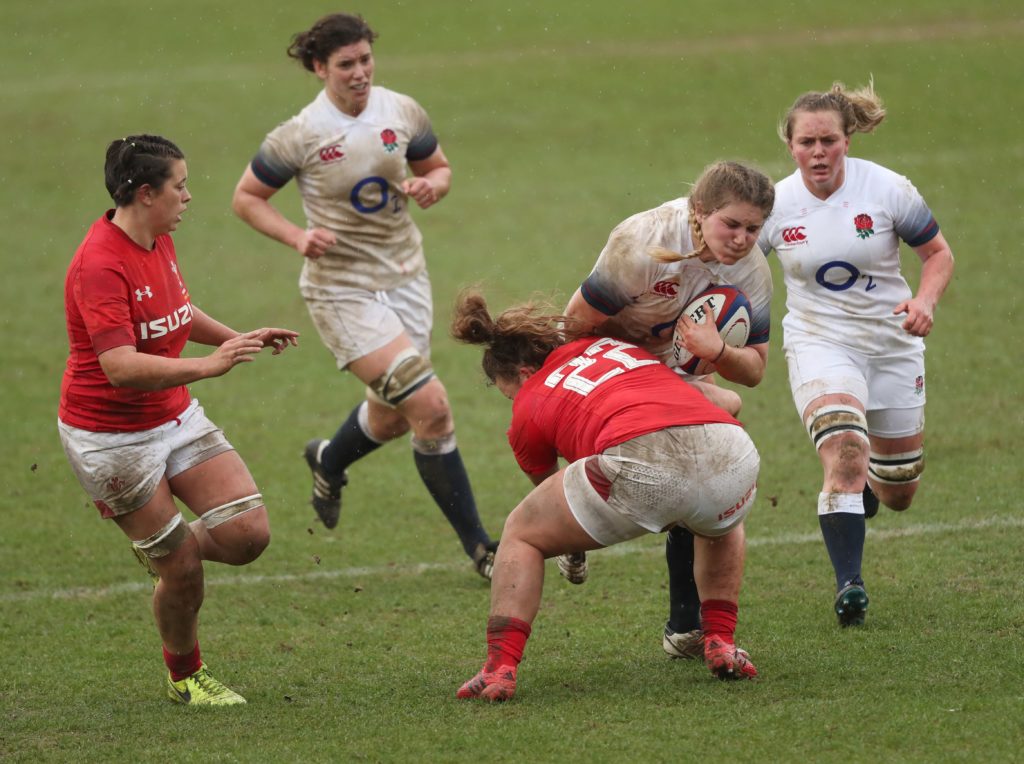 Recovery position. "I'm one of the lucky ones because I don't have a job. So many of the Welsh girls had to combine Six Nations training with full-time work. I finished my Masters degree in Strength and Conditioning back in December and am currently still looking for a role. These extra commitments are a huge factor with recovery and fatigue creeps in. It effects the way you play, the way you train and limits the time you can spend together. We're mostly at our clubs and away from the national set-up, so we don't have that time to potentially gel and develop the skills that we need as an international team. Plus it's always in the back of the coaches' minds, being wary about overtiring us, due to having limited time for recovery."
Time travelling. "In February and March we were training three times a week with Wales and still playing for clubs. For me, that looked like Monday I was with Wales, then I'd drive back to north London to train with Saracens and then I'd repeat that again for Wednesday where I'd be needed in Wales and back to the club on Thursday for the build-up to the weekend's game. It takes me three hours to drive from north London to Wales for training and three hours back again. This amount of travel to train for Wales is not unusual. Our training is also in the evenings, which means we sometimes finish sessions at 9pm and so I wouldn't get back and into bed until midnight."
On the training paddock our drills looked amazing and we pulled it off 99 per cent of the time but when we tried to transfer it on to the pitch, it just didn't happen for us.

Georgia Evans
Practice doesn't always make perfect. "Going into Wales camp to prepare for the Six Nations, the vibe was really positive. We have a whole new management and coaching set-up and quite a few new girls in and I'm still only recently capped, so it's still a big learning curve for us. On the training paddock our drills looked amazing and we pulled it off 99 per cent of the time but when we tried to transfer it on to the pitch, it just didn't happen for us unfortunately."
Going gets tough. "We were all struggling mentally and physically. We were all experiencing a bit of turmoil in terms of Covid protocols and having to be in a bubble and for the majority of the team it is such hard work juggling everything. We definitely had a blip in the game against France, then the Ireland game came about and, from a player's perspective, it was quite hard going. To lose so savagely to a very good, fellow amateur Irish team, that was a hard one to take."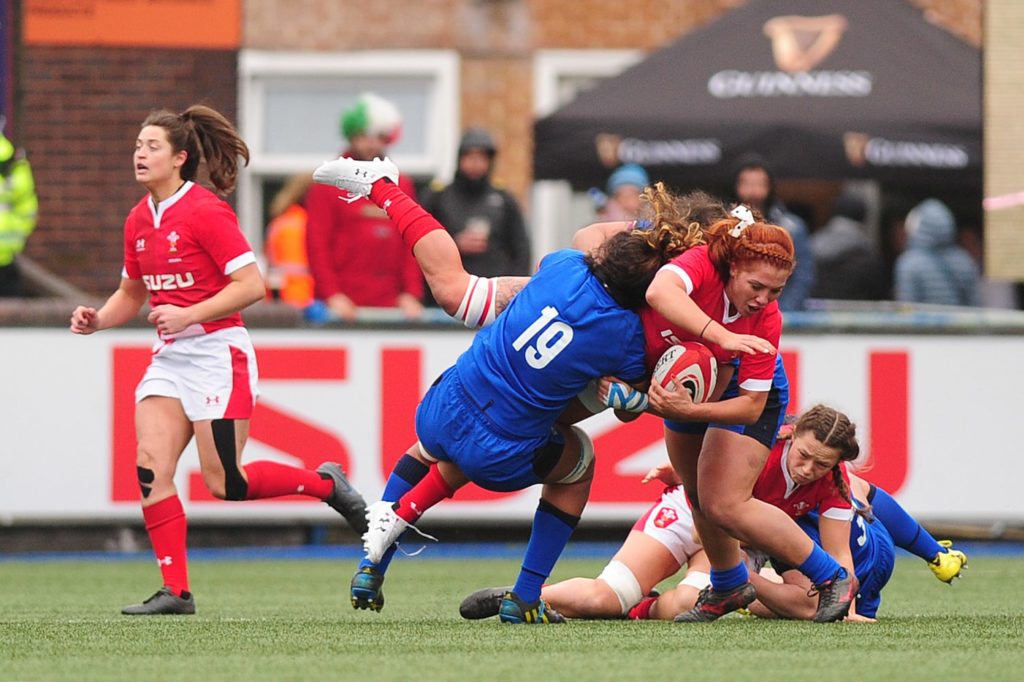 Going their separate ways. "When skills coach Rachel Taylor left before the Championship, we got a nice message from her. Rachel texted us to say she was going her separate ways from the WRU and then we got a similar message off the coaching staff. It was just one of those things."
Aiming for the top. "The competitiveness of the tournament needs to change. It's not fun for England at the top as they're only competing against each other essentially and running out against lower-level teams. It's not a challenge for them and for us knowing that England and France are always at the top is frustrating. It won't happen overnight to see a degree of competition come back into the tournament but if you invest now, in five years' time you'll get talented women coming through and a competition more like the men's."
I have seen so much hate and rubbish on social media from uneducated people who don't know what's going on or what us as players go through to represent our country.

Georgia Evans
Path to success. "We need better pathways. It was chance that I got spotted. I moved to Pontyclun Falcons when I was 19 and was pulled into the Cardiff Blues set-up as Rowland Phillips (Wales head coach at the time) happened to be watching me play in a match. I then sat in the development team for two years but there was no distinct pathway, it's who's there and who's watching at the time and I feel lucky to be seen on the right day at the right time."
Opportunity knocks. "There is a huge contrast between the club system and leagues in Wales to the Premier 15s in England. It still feels like the luck of the draw in terms of where you live and who you know. It needs to be accessible to all the girls in Wales and not many girls are seeing or hearing about these opportunities, so that's what needs to change."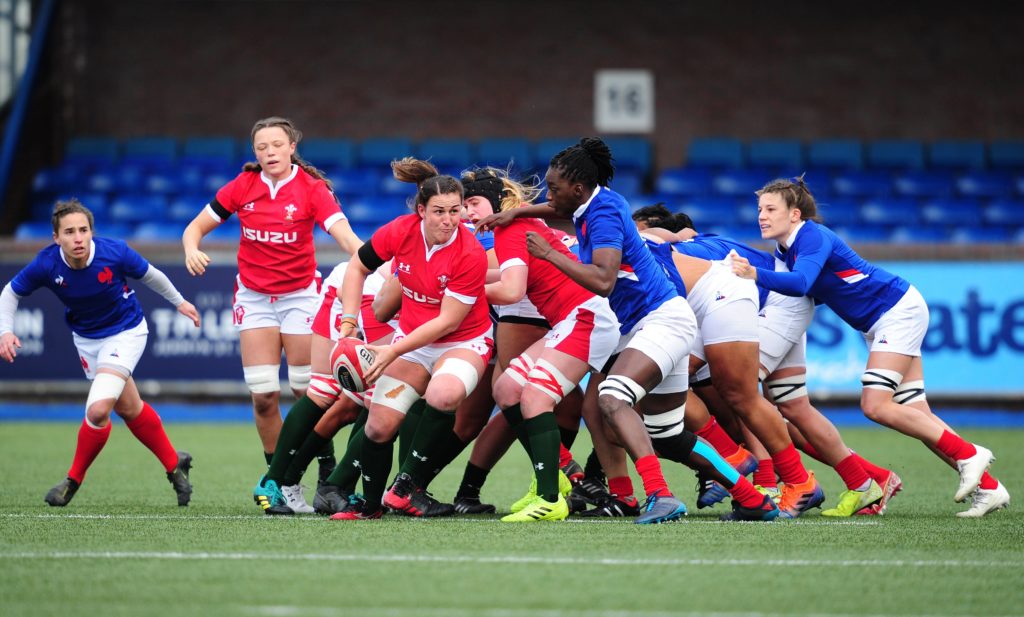 Trolls get ugly. "People online are quick to throw stones, but nobody knows how hard we work. Siwan Lillicrap, our captain, is a warrior and a leader through and through. She was there with me and Hannah Jones every step of the way when we were given the vice-captaincy roles. I have seen so much hate and rubbish on social media from uneducated people who don't know what's going on or what us as players go through to represent our country. I just ignore it and brush it off, but I do see the effect it has."
The blame game. "With the criticism aimed at the WRU, it's tough because a lot of the points raised in the media and by fans are not invalid. I think it's harsh when we're coming off the back of a tough campaign and people are looking to point fingers. A lot of it is to do with us as individuals and what we need to do to improve but also a lot of it does come down to resources. People love to place blame and it's falling on the WRU. We would love to have more but that's not our decision to make."
What the future holds. "We haven't been told a lot about contracts with the WRU. We know as much as the majority of people. They're still on the table as far as we know because now the World Cup has been pushed back, there is time to explore options. But as players we just have to go along with the journey and hopefully it takes us somewhere we all want to be in 12 months' time."
More stories from Lucy Lomax
If you've enjoyed this article, please share it with friends or on social media. We rely solely on new subscribers to fund high-quality journalism and appreciate you sharing this so we can continue to grow, produce more quality content and support our writers.