'They were big animals. Buck Shelford, you didn't see men like him. Michael Jones, the Whetton brothers, they were f***ing ferocious'
For Alan Tait, amid all the pride and all the exhilaration stoked by embarking on a great rugby adventure came anxiety. In 1987, as the inaugural World Cup loomed, the sport was still clinging stubbornly to the last vestiges of its amateur status. Rugby would not pay the bills and players, even the titans of their day, had jobs to maintain.
Roy Laidlaw, arguably Scotland's finest-ever scrum-half, worked as an electrician. The captain, Colin Deans, sold windows, John Rutherford taught PE, and John Jeffrey was – and still is – a farmer.
Tait was one of the young bucks of the touring party, a 22-year-old member of a fearsome Kelso team yearning for his first cap. He was a devastating rapier at outside centre and he loved bludgeoning his foes in the tackle every bit as much as he relished fizzing past them with the ball.
There was no way Tait was going to pass up the trip of a lifetime to New Zealand and this unprecedented carnival of rugby, but the roofer by trade still had to break the news rather gingerly to his boss.
"You were panicking," he laughed, recalling for RugbyPass that awkward moment from 32 years ago. "You were basically s****ing yourself to tell the boss you'd be away for six weeks. I think he knew we weren't going to win it, so we wouldn't be away for too long!"
(Continue reading below…)
The notion of one of Scotland's greatest backs of all-time begging his gaffer for permission to travel seems ridiculous now, but this is how it worked back then. Cryo chambers, barbells, residential camps in searing continental heat? Forget it. The pre-tournament training camp, if you can call it that, consisted of a short stay in St Andrews and a good old-fashioned flogging on the paddock.
"No gym, no weights, no power, it was just run, run, run," explained Tait. "The old 100-metre bleep test was the one, it was a killer. You had 17 seconds and then it went again. That was the fitness test.
"There was still a fair bit of drinking going on, there was no strict diet. You trained maybe once or twice a day when you were out there and they weren't big sessions. It was quite easy going and you had a fair bit of downtime. It was quite relaxed."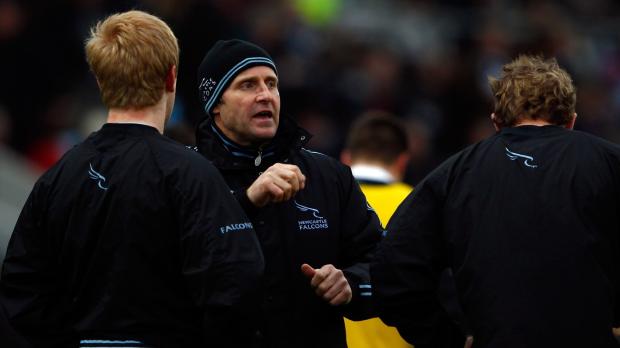 The capers that predated professionalism and, more importantly, smartphones, are the stuff of legend. What they also did, for a group of men miles from home with little contact with their loved ones, was brought the team and their people closer together.
"Steinlager were sponsoring the World Cup, and you got back to your team room in the hotel and had two fridges absolutely jam-packed with Steinlager. Lads just piled into it. We were up there with the top groups for drinking the Steinlager and having to refill the fridge when we left.
"You didn't go on the town in those days; you kind of stuck in the hotel and had a few beers. There were Scottish people and Scottish fans there and they would come in and mingle. Nobody minded. The boys would welcome them in, it was part of it, and we'd have a bit of a sing-song and a lot of beer. We built real strong bonds."
WATCH | The Scotland squad are back out training as the preparation continues for the upcoming Summer Tests and beyond #AsOne pic.twitter.com/c2hcsRiMit

— Scottish Rugby (@Scotlandteam) July 30, 2019
What happened in Scotland's first pool match was both thrilling and bonkers, a 20-20 draw with France secured by Matt Duncan's thunderous late try. Rutherford, the ageing hero, blew his knee seven minutes in and was carted off. 
The story goes that coach Derrick Grant had planned to shuffle his backline and leave Tait on the bench in this eventuality, but the youngster had other ideas. "They were going to move Gavin Hastings forward and push somebody else to full-back, but I ran down and jumped on to the pitch and I don't think anybody could catch me.
"I just went on, quick as a flash, and got stuck in. The stands were a fair bit away from the pitch and the coaches were sat a fair bit up in the stand. I was just charging on there – I maybe capped myself! It was a great game and I don't think I let myself down. France were some outfit with Serge Blanco, Pierre Berbizier, Philippe Sella – I was opposite Sella at 13, he was probably the best centre in the world at that time.
20-16 down v France. Crucial pool points on the line at Rugby World Cup 1987.@Scotlandteam's Mathew Duncan goes over in the corner.

Flanker John Jeffrey can't contain his emotion ? pic.twitter.com/pUXDnjCsgR

— Rugby World Cup (@rugbyworldcup) August 7, 2019
"I tackled Sella, and I remember Eric Champ came through on a short ball. I dipped down, dropped my shoulder and drove into him. He was one of their big forwards and I just remember lifting him quite easily and dumping him back. That wasn't bad. 
"My physicality was a little bit of a back-up to me that, yeah, I can handle this level. The game was a blur but the tackles are the little bits I can remember. I couldn't for the life of me tell you if I actually touched the ball."
Scotland went on to hammer Romania and Zimbabwe in their remaining pool matches, Tait scoring a brace in each and cementing his place in the starting line-up. Then came a quarter-final date with the All Blacks, a juggernaut of a unit that had scored 194 points in their three pool matches. And remember, this at a time when a try was still worth only four points.
3??0?? DAYS TO GO!

For our latest memorable moment, we take it back to the inaugural Rugby World Cup, where the @AllBlacks conquered the world for the very first time ? #RWC1987 pic.twitter.com/cGwzMo5o7z

— Rugby World Cup (@rugbyworldcup) August 21, 2019
To Scotland, these men were monsters from another planet, a race of superhuman rugby beasts clad in their haunting white away strips rather than the usual black that heralded impending doom. "I'd never set eyes on them before. They were big animals. Buck Shelford, you didn't see men like him. Michael Jones, the Whetton brothers, they were f***ing ferocious," Tait remembered.
"I can remember John Kirwan standing opposite Iwan Tukalo, looking over and winking and saying, 'Enjoy your flight home'. They had the banter as well. They had that fear factor, nothing daunted them. I was up against Smokin' Joe Stanley, one of their all-time greats. He was a big lump. John Gallagher was cutting loose from the back.
"I remember going into a ruck and I must have been rolled back five yards from the ruck by their studs. 'Oh my back, oh my arm, oh my shoulder' – six or seven pairs of boots jumping on me to get me out of the way."
Social media didn't exist at Rugby World Cup 1987.

But if it did…. pic.twitter.com/nZDaMDlj4Q

— Rugby World Cup (@rugbyworldcup) August 1, 2019
Fear gnawed at Scotland. Anxiety feasted on them. They duly copped a 30-3 drubbing. New Zealand went on to win the whole thing, their final points tally 301 for, 52 against. "I know for a fact we were scared of them. I can openly say that. There will be a few players might doubt me, but we held them in too high a regard and we didn't take them on. 
"They were very clever. Any hotel, any pub you went into, anywhere you went where there were people around, they had All Blacks tries on the TV screens playing it and playing it and playing it.
"You were looking up from your beer, looking up in the hotel lobby, and there was the TV with try after try. We hadn't seen them much but when you saw them doing it against Australia and South Africa regularly, you were like, phwoar, they are some machine, this lot.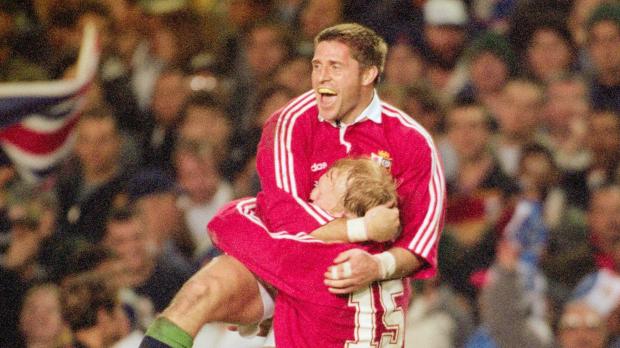 "They had everybody beaten before they played them. We held them in too high a regard but it was a different era. We gave them too much respect. I don't think we believed ourselves we were going to win that game."
The days of 1987 are long gone, the boozing and the feasting a fraction of what they once were. Tait carved out a phenomenal career with a bucket-load of honours. Britain caps and Wembley outings in rugby league; a victorious Lions tour, an English Premiership title and a Five Nations win in union. 
He coached Newcastle Falcons, his former club, and in the Scotland set-up. Now, at the age of 55, he scours the north of England on behalf of Scottish Rugby, searching for eligible talent south of the border.
BE THERE | Come along to Linlithgow Palace in a week's time to see Gregor Townsend announce his #RWC19 squad! ???????

Sign-up for the free event ? https://t.co/2bUhrMNVCg#AsOne pic.twitter.com/buKmaVSfGz

— Scottish Rugby (@Scotlandteam) August 27, 2019
The Steinlager and the fisticuffs and the ruck shoeings are in the past, but Tait sees alarming signs in rugby's present. In his coaching days, he bore witness to what he says were some grotesque training methods and he worries about the brutality of the modern contact area.
"The injuries are going to get crazy if we keep allowing what's going on at the breakdown," he claimed. "I saw a professional coach once coaching the neck roll, actually saying to players, 'Get your hand locked round his chin, so if you pull him, and he doesn't let go, you'll break his neck'. I'm going, 'Hang on a minute, you can't coach that!'
"Even the jackal on the ball, some coaches were saying to hit down on to his neck so he springs back up. I've seen it coached that way. I used to cringe and shake my head and think, oh my god – somebody weighing 19st coming down on a guy's neck, you wonder why the hamstrings tear off the bone, knees are going bang.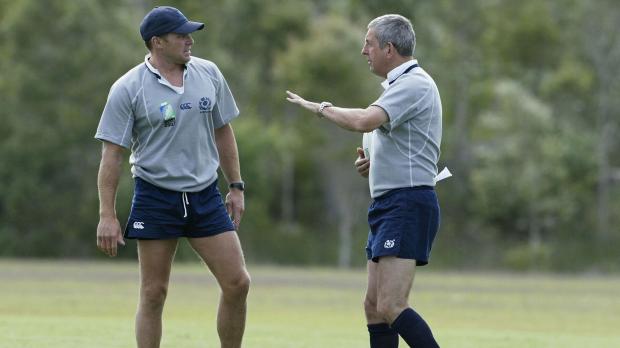 "There are not many more than two or three players go into the breakdown anymore. You could almost look at the numbers and say, you're allowed two in the tackle and two opponents to contest. Restrict the numbers. It's a difficult one but it's something that maybe should be looked at. 
"If you're a defender standing at the side of the breakdown, there seems to be license to just wipe you out. If you're an attacker coming in to protect the ball, you seem to get blitzed as well. Union wants a contest at the breakdown and I've not got a problem with that, I'm not saying make it dead, we've just got to be careful we're not having people get seriously hurt in that area."
WATCH: Part one of Operation Jaypan, the two-part RugbyPass documentary on what the fans can expect at the World Cup in Japan
Comments
Join free and tell us what you really think!
Join Free