North Tohoku - a land of scenic beauty awaits rugby fans
The Tohoku region of Japan is found in North East portion of Honshu, the largest island of Japan. North Tohoku includes the prefectures of Aomori, Iwate and Akita and has plenty to offer travel-weary Rugby World Cup fans.
The tournament happens to fall at the beginning of the Kouyou season – 'the autumn leaf season'. This perfect timing makes North Tohoku an ideal location for rugby fans to unwind over the course of the tournament.
The region is also easy to access using the rail network – namely using the JR EAST PASS.
JR EAST PASS
JR East offers the JR EAST PASS for international visitors to Japan which allows sightseers unlimited travel for 5 days on the JR East Japan network. JR East also provides useful information on special pass conditions as well as information on many of the region's must-see tourist spots.
Click here to get your JR EAST PASS.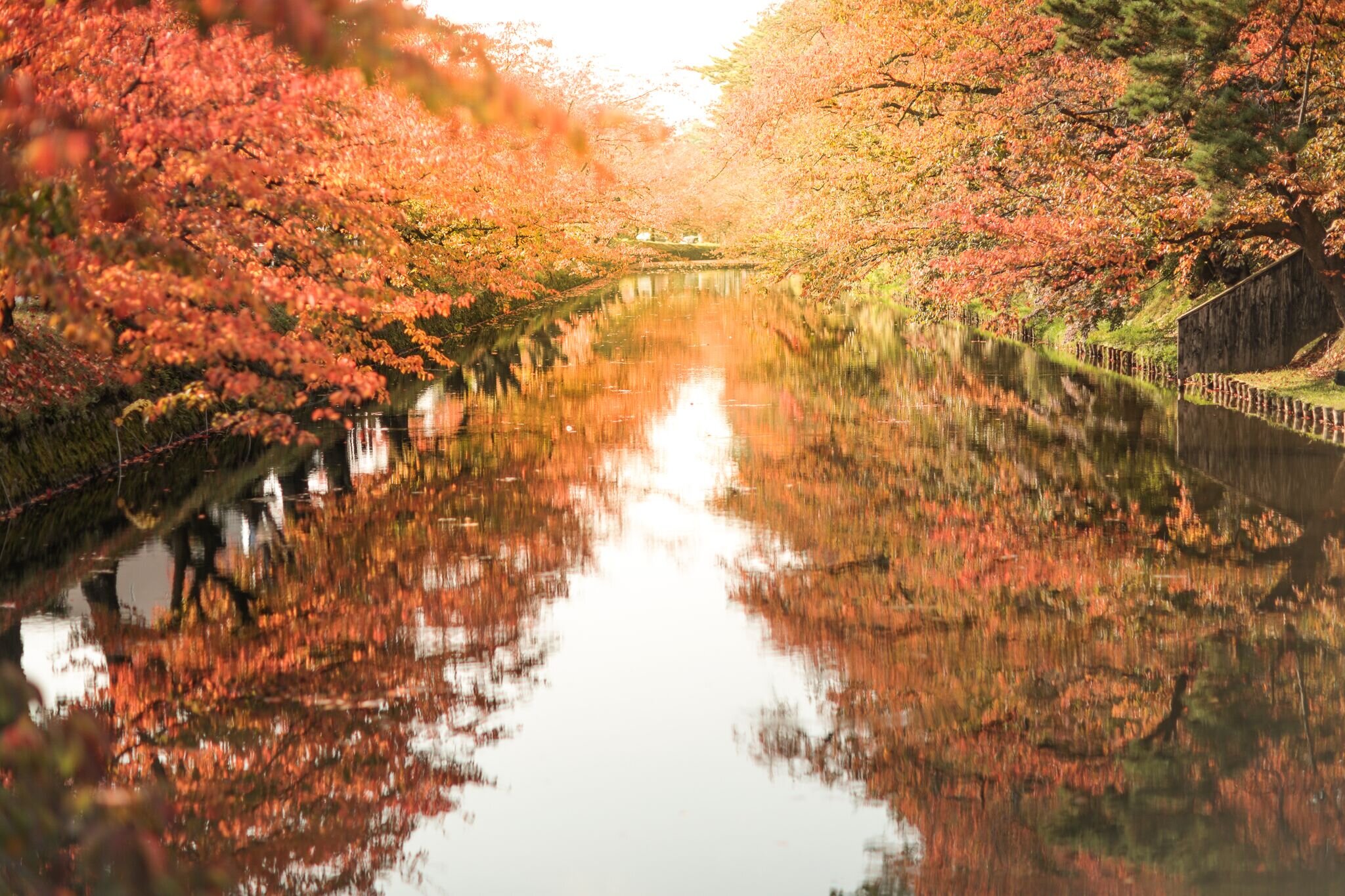 Aomori Prefecture
Sukayu Onsen
Sukayu is a mountainous hot spring that has been accessible for over 300 years. The facility is a timber building, the oldest in Hakkoda area. The hot spring was the first to be appointed as the People's Recreation Hot Spring in 1954. The area is surrounded by great wilderness such as Mt. Hakkoda, Suiren Numa Pond and Jogakura Gorge. In the winter, Sukayu is filled with skiers and snowboarders while in the spring, summer, and fall, the hot spring welcomes trekkers and hikers.
Access
Take a bus from Aomori Station or Shin-Aomori Station and get off at Sukayu Onsen Mae Stop.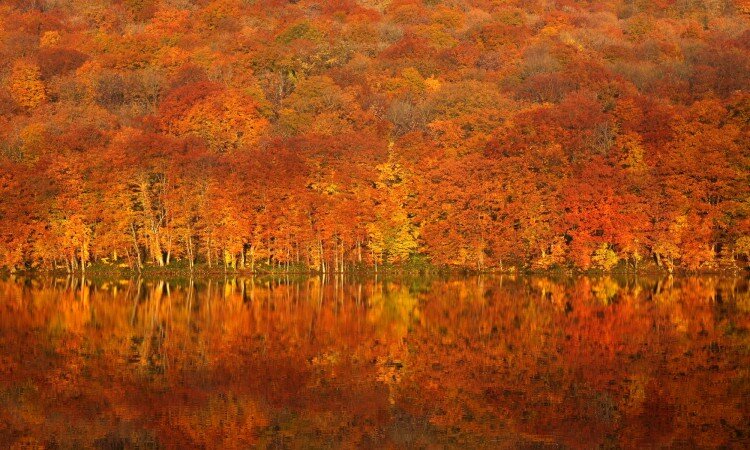 Hakkoda Mountains
At the Hakkoda Mountains, beautiful red and yellow autumn foliage of Japanese maple and rowan can be seen during fall. Many visitors – and potentially rugby fans – will come during the peak colouring season at the end of September through October.
The Hakkoda Ropeway allows visitors to climb the summit of Tamoyachidake peak of North Hakkoda, an elevation of 1320 metres (4330 feet). The view from the ropeway is superb. On a clear sunny day, one can see as far as the Tsugaru plains, Mutsu Bay, and even Hokkaido. From the summit park station, the Hakkoda gold line hiking trail leads to the Mutsu Bay observation deck and the Tamoyachi Marsh. It makes for a great hike on a sunny day.
Access
Take JR Bus from Aomori Station or Shin-Aomori Station Bus Terminal and get off at Hakkoda Ropeway Eki Mae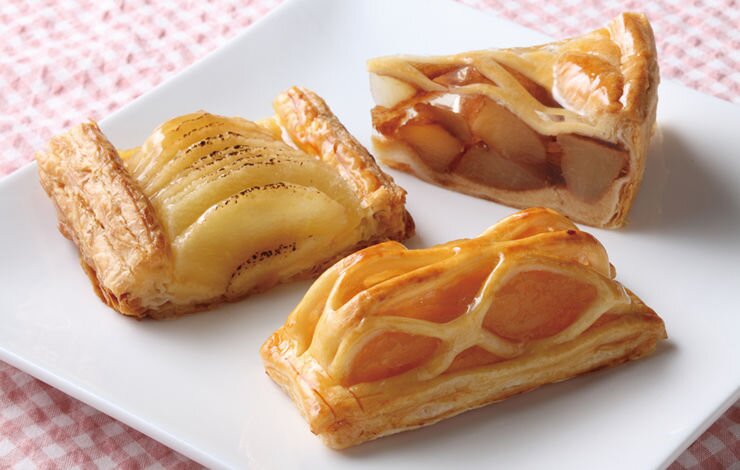 Aomori apple sweets
Hirosaki City is known as the home of the apple in Japan, and there are many shops selling apple pie in the town – a perfect treat for hungry rugby fans. The "Hirosaki Apple Pie Guide Map", is an indispensable guide the 50 apple pies in the town – meticulously ranking pies for texture, sweetness and character.
No pie-hunting rugby fan should be without it.
Tip: The "Tabe-kurabe Plate (tasting plate)", which is served weekly, has six different apple pies that feature on the guide map, and it has proved popular among tourists.
Access
Several places are available from JR Hirosaki station
Iwate Prefecture
Mount Kurikoma
Mount Sukawadake (1,628m) straddles three prefectures and is also known as Mount Kurikoma, depending on the region you're in. On the mid-slope, there is Sukawa Kogen Hot Spring, which can only be approached from the Akita side at present. In summer, you will be greeted by various alpine plants, but for rugby fans in Autumn, you can enjoy the remarkable seasonal colours on display.
Climbing is relatively easy and leisurely and should take the average rugby fan around two hours. Along the way, you will see a crater lake with emerald green water; with the breathtaking peak is about one hour's distance from the lake.
Access
2 hours and 20 minutes from Tokyo Station to Kurikoma Kogen Station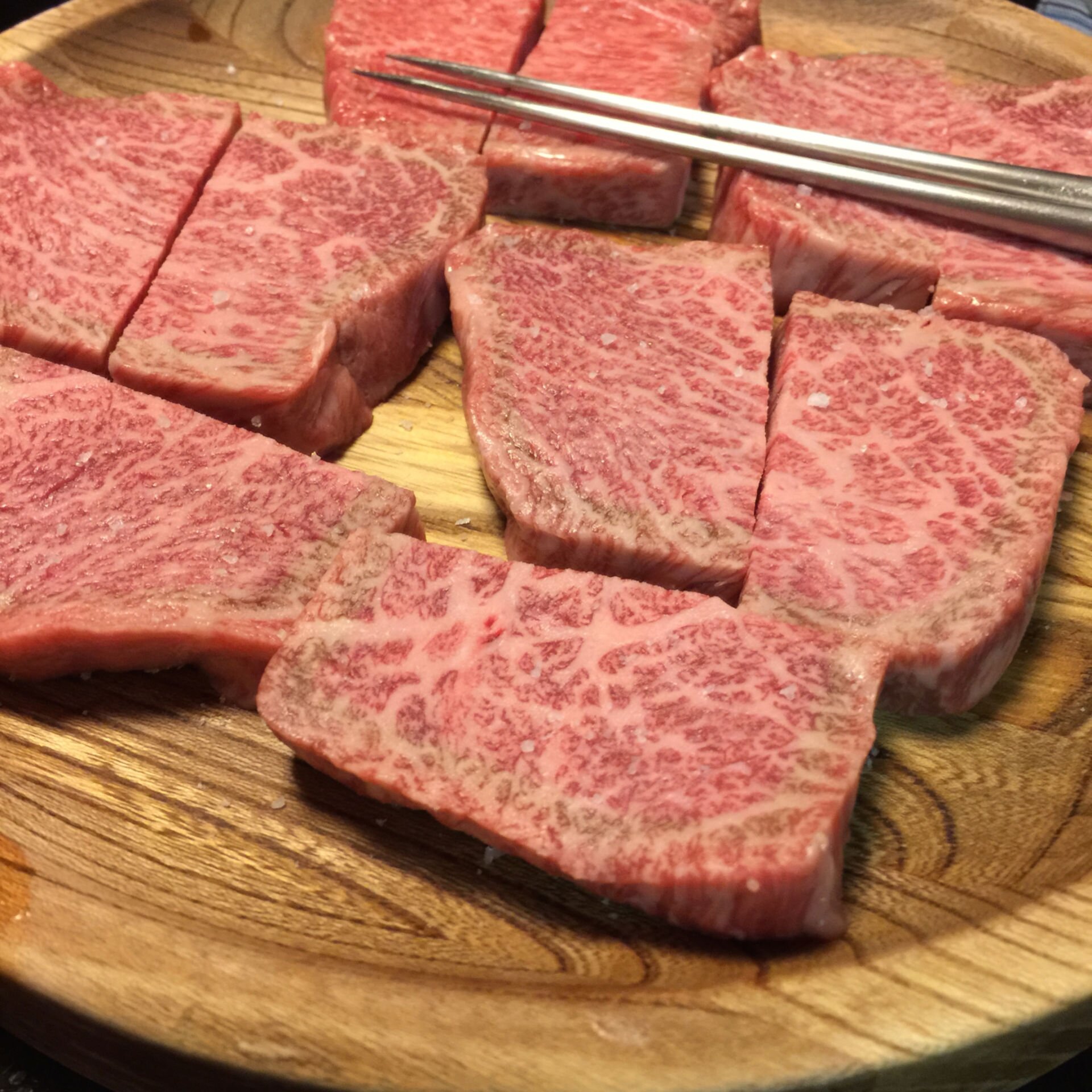 Maezawa-gyu steak
Even by the ridiculously high standards Japan, the home of wagyu, the quality and production of beef in Iwate is top class. Cattle are raised with painstaking care from calves, enjoying clear air, pristine water and beautiful scenery – basically they're treated like bovine royalty.
The "Iwate-gyu" beef brand is the leader in quality and welfare standards, characterised by the umami and sweetness of the marbling in Japanese Black beef. This is Japan's top brand, clinching the title for number one meat quality in the national contest no less than 11 times, the most of any wagyu brand.
Yum yum indeed.
Access
Several places are available from JR Morioka station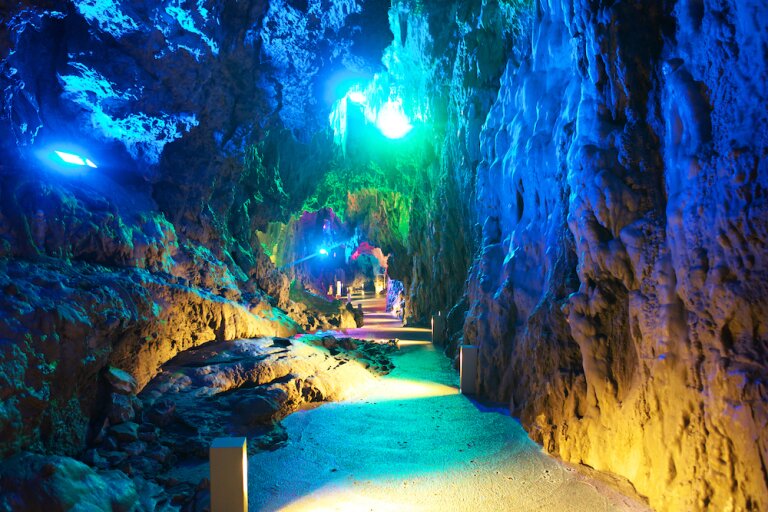 Ryusendo
Ryusendo Cave is an extensive limestone cave in the mountains of Iwaizumi Town in Iwate Prefecture and is regarded as one of Japan's three great limestone caves.
It is estimated that the caverns extend nearly 5000 meters into the mountainside, about 3500 meters of which have been explored to date since surveys began in the 1920s. Large volumes of clear, blue water gush forth from the cave's depths, forming an underground river and four underground lakes in the caverns.
It's a must for cave-loving rugby fans.
Access
Two minutes taxi away from Iwaizumi Station
Akita Prefecture
Oyako-don
Oyako-don, which literally means "parent and child rice bowl" is a Japanese rice bowl dish, known as donburi, which contains chicken, egg, and sliced onions, all simmered together in a sauce and served on top of rice.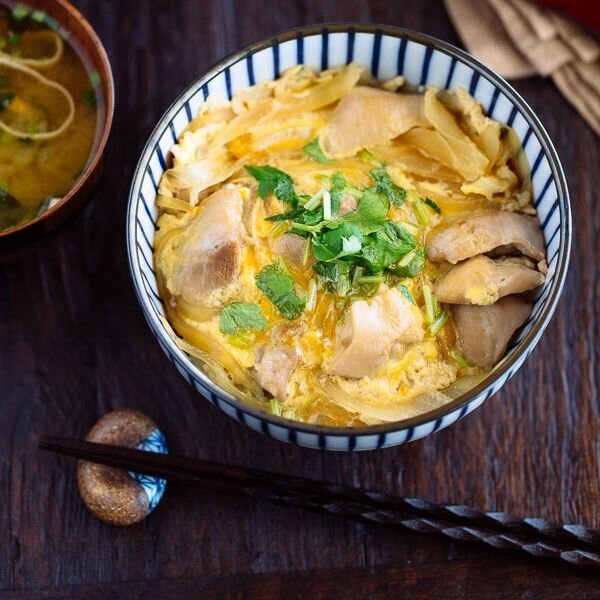 Hinai Jidori Oyako-don
Hinai Jidori is one of the three most famous chicken breeds in Japan, along with Satsuma Jidori and Nagoya Cochin. The chickens for Hinai Jidori Oyako-don are all free-range, and are known for the high-quality meat. The thick, juicy meat of Hinai Jidori is quickly stir-fried to trap the flavour inside. The eggs of Hinai Jidori are cooked very softly, and hold the flavour of the meat to top the rice. The meat and eggs of Hinai Jidori are both tasty, but the taste multiplies when they are cooked together. Hinai Jidori Oyako-don is a perfect example of the combination – it is a dish that tickles all your five senses.
Access
There are several places available near to and around Akita station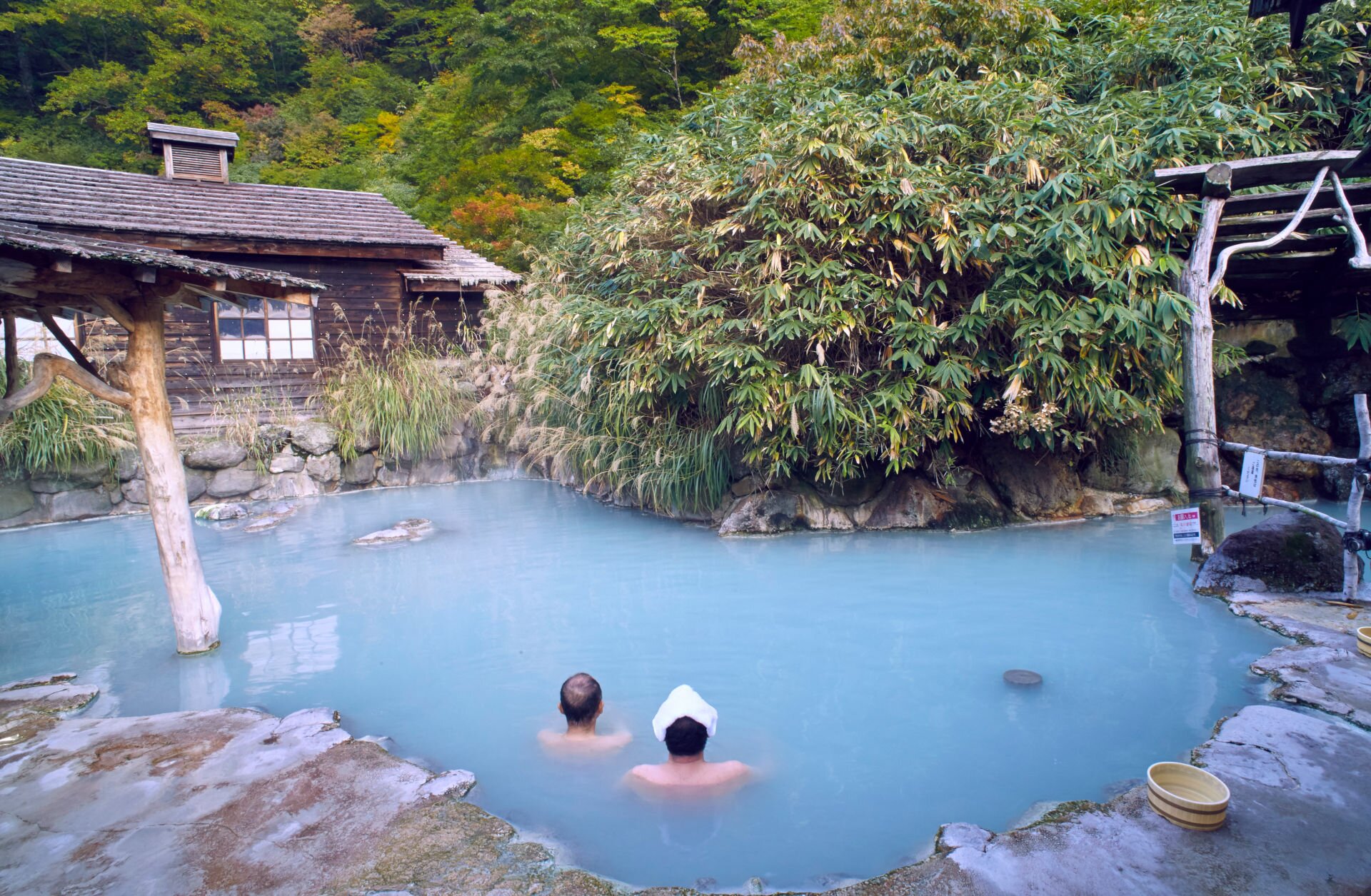 Nyuto Onsen
Nyuto Onsen is a collection of onsen ryokan in the mountains of eastern Akita Prefecture. The area is known for the hot spring baths found at its eight ryokan, some of which are quite traditional and rustic. With a history of over 300 years, Tsurunoyu is Nyuto Onsen's oldest and most famous inn.
The name Nyuto Onsen means- rather amusingly – "nipple hot spring" and comes from the suggestive shape of nearby Mount Nyuto rather than the milky/cloudy appearance of the area's hot spring water. All the hot spring baths in Nyuto Onsen belong to ryokan and are not only available to staying guests, but also to rugby day-trippers during certain hours and for a relatively small admission fee.
Most of the ryokan feature mixed gender outdoor baths, and all have various gender-segregated bathing as well.
Access
Approximately 50 minutes by bus from Tazawako Station.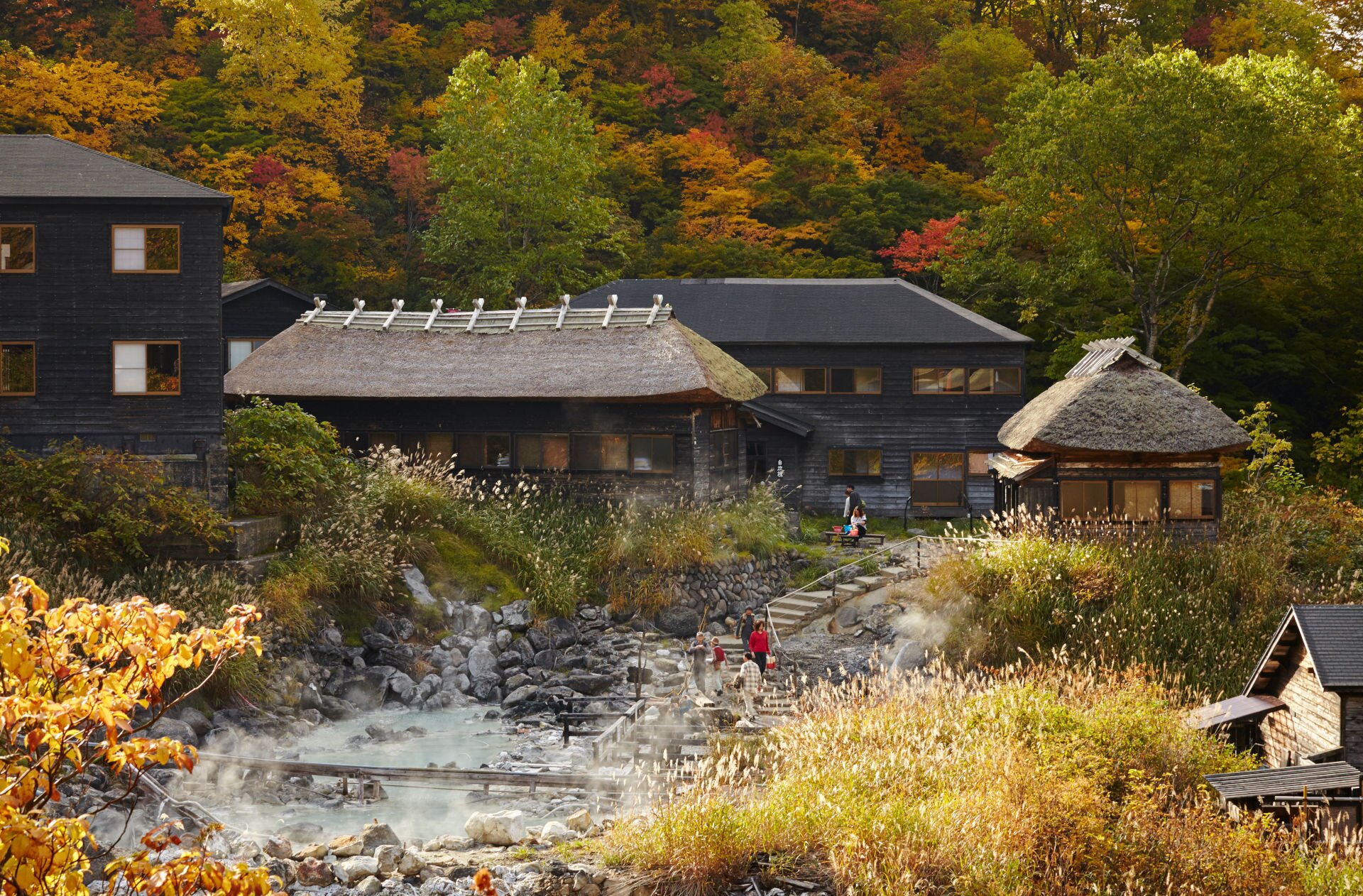 Kakunodate
Looking much as it did back in 1620 when the city was founded, Kakunodate in Akita Prefecture boasts authentic Edo-period architecture in two distinct areas. The impressive samurai and merchant quarters will give you an idea of life in Japan's feudal past.
Just outside the city is Dakigaeri Gorge, a mountain valley that is great for a nature walk along the Tamagawa River through cedar forests and over suspension bridges and trestles.
Kakunodate is known for its weeping cherry trees, which are a bit gaudier than those of the classic cherry trees most people see blossoming during the spring.
Access
Three minutes walk away from Kakunodate Station
Comments
Join RugbyPass+ now and be apart of the conversation with all-new commenting!
Join Now