It hasn't been a great few weeks for Saracens but all the negativity should be put to one side to celebrate their inspirational captain's achievement of reaching 250 games for the club.
Brad Barritt made his debut for Saracens back in 2008 and over a decade later he is not only skipper but also arguably their most important player as the glue that holds all the superstars together.
Nobody in the game has a bad word to say about him and what he's brought to Saracens off the field is as important as what he's done for them on the pitch. He epitomises all of the mantras that the club has tried to live by and embodies the family ethos it promotes.
He sets the standard. Saracens' success has been built on defence initially and he is their defensive leader. He's also a hugely underrated player in attack by the way but when you tackle with your face and are having metal plates put in there and playing the next week that's bound to be the focus.
I very much hope we do but we may never see his like again as money continues to play an increasingly more prominent role in the game and spending so long at one club becomes less and less common.
I played 200 games for Leicester but I did also then play for about 17 other clubs as well! It's the nature of where the game has gone and where its heading that playing as many games as he has for one club will be more of a rarety.
On top of that, careers are inevitably getting shorter as players get bigger, faster and stronger and injuries take their toll more and more. So it's quite some achievement to make it to 250 and players like him could become a dying breed.
Hopefully he'll be able to carry on for another couple of years but he'll leave a huge hole at the club when he does have to hang up the boots.
I remember when Martin Johnson retired at Leicester and the void he left behind was massive. Barritt deserves to be mentioned in the same breath in terms of his influence.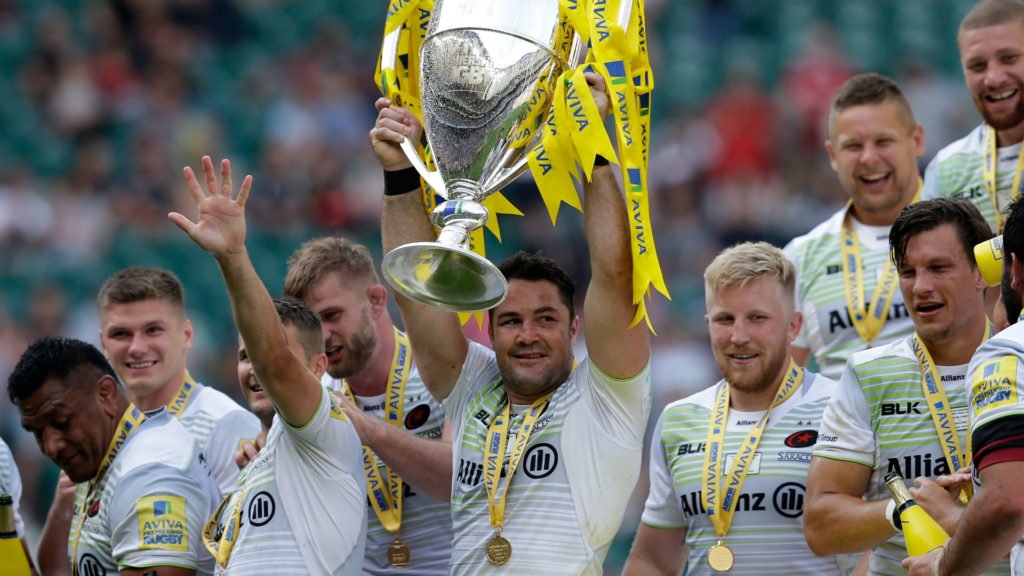 It seems impossible to mention Saracens at the moment without mentioning the salary cap but that scandal isn't the players' fault and it should also be noted that Barritt's Tiki Tonga Coffee venture was wrongly associated with it by some when that has all been done by the book.
The impact he's had on that club and what he's done in helping to build it up from where it once was to where it is now in winning Premiership titles and European Cups is phenomenal.
It's the kind of impact that we might not see too often again in the modern world of professional rugby and he should be celebrated and given all the plaudits he deserves this weekend, regardless of everything else that's going on.
Mailing List
Sign up to our mailing list for a weekly digest from the wide world of rugby.
Sign Up Now