Back
By Owain Jones
The hard yards
On March 16, 2020, rugby in England was stopped in its tracks. The corner flags were pulled up, the shutters to the bars pulled down, the training stashes padlocked and scrummaging machines wheeled into darkness. Like every optimist, the glass was left half-full. Surely it would be a matter of months before rugby could overcome its most obdurate opponent. Alas, the disruption went on. And on. Training sessions continued on Zoom, quizzes were conducted virtually and games were watched on sofas, not on sidelines, or in the stands. With physical contact banned, rugby would have to be reimagined, reworked and re-introduced to keep the hundreds of thousands of participants involved.
Watching this all unfold was Steve Grainger, The RFU's Rugby Development Director. Grainger had little opportunity to stand-by and watch, as he was front, middle and centre of rugby's most challenging year. With outdoor sports resuming tomorrow, The XV spoke to Grainger about the hurdles the game has had to overcome…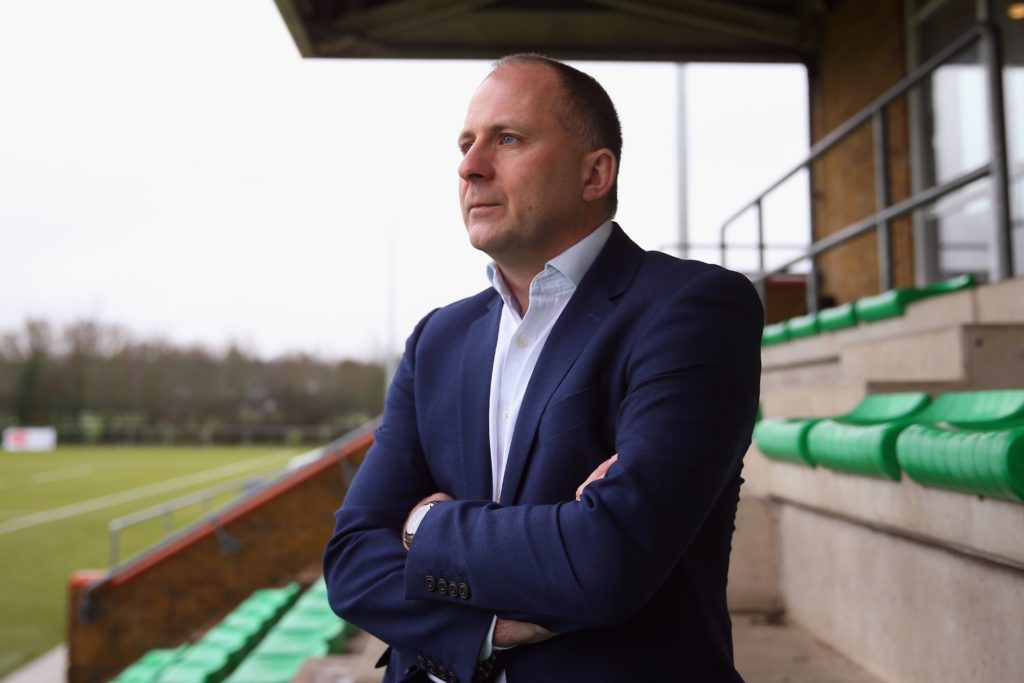 The XV: What the RFU has learnt from a year of disruption in the community game?
Steve Grainger (SG): Well, the last time there was a pause to community rugby was during foot and mouth crisis in 2001 but there was a clearer timeframe on that. The impact of Covid-19 has been unprecedented. We've taken solace from the fact we weren't the only sport affected and we weren't the only country. When we stopped, we had already started dialogue with other countries like Italy, who were already affected. What none of us anticipated was that it was going to last this long. A year ago we were thinking, 'it's March, we're close to the end of the season and we'll probably be able to start up again by 2020-21'. Then the roller-coaster started which was just incredible. The hardest period was the stop-start nature of October, November and December. That was a pretty dismal period.
What sort of planning could you do with almost 2,000 clubs desperately needing guidance?
SG When we originally went into lockdown, the conversation was about clubs mothballing for the end of the season and optimistically discussing revenue generation opportunities during the summer. As time went on, it became clear this wasn't going to happen. Then you had to deal with significantly polarising views. There were a group of people who were prepared to take just about any risk to play rugby and another set who didn't want to be anywhere near a rugby club. Our two main priorities became making sure our clubs could survive and doing everything we could to get rugby back safely, in whatever format that was. Then at least a player, coach, club or volunteer could have a choice whether they would come back or not. They became the two North Stars. 
How are the RFU going to actively tackle any drop-off in participation levels to bring players back?
SG The only reference point we've got is the mini and youth in September and October last year where we were hearing of almost record turnouts after a period of inactivity. I think people had come to realise a rugby club is more than somewhere you to solely play rugby. It's a place you feel safe, where your mates are and somewhere you have a sense of belonging. I'm holding out some optimism that the same is going to apply towards the end of this season when we're back.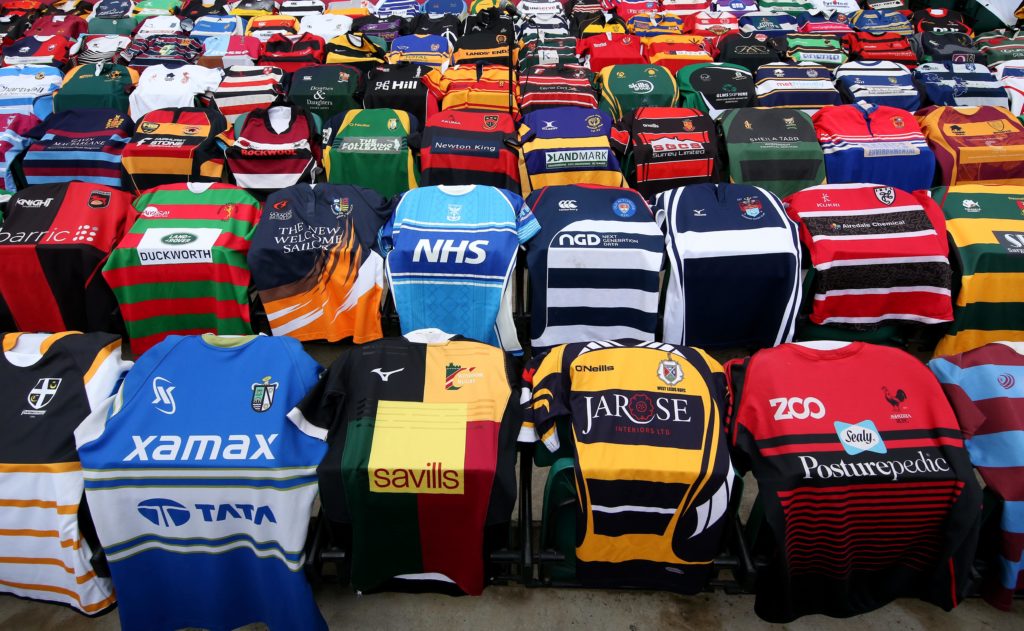 Are there certain areas you have concern?
SG Yes, we have concerns in a few areas. Firstly the 15-18 bracket and then women and girls because it's still on a growth curve. Finally the 30-plus age-bracket, especially technical players in the front row. This is the demographic who thought pre-Covid, 'I may have two or three seasons left in me, then I'm packing it in'. We're reliant on front rows to get a team out and to bring the next generation of young props along. If they've been out of the game for 12-18 months the fear is we don't get back out on the field.
Do you think the British & Irish Lions tour taking place is a huge opportunity to engage casual rugby fans into the sport?
SG We have a massive opportunity whatever happens this summer with the Lions and this is coming off the back of a magical Six Nations tournament. Every year, it produces such close matches. Coming off the back of that, we'll be able to get back down to clubs and playing again, even in an adapted format. It's funny, because usually at this part of the season it's a really difficult period. Volunteers are flagging, players are tired and people are looking to the summer but this year, it's totally different because people are itching to get out there. Then we have the Women's Six Nations coming in in April, which will give a great profile to the game and depending on what happens with the Tokyo Olympics, we'll have the Sevens programmes to look forward to. From our point of view, all those properties keep rugby on the front and back pages. Of course, it would have been the icing on the cake to have a Women's World Cup in New Zealand in September but sadly that's been postponed to next year.
What slice of money did the community game get from the Winter Survival Fund and where did it go?
SG It's been a reasonably long journey since the government announced the fund in mid-November but earlier this month, they announced £17m worth of grants for the community game. This was based on applications that the clubs have put in and award letters for the Rugby Union Winter Survival Fund Grant are going out to clubs as we speak. The investment is about putting clubs in a position that they can survive in the immediate future, not just to replace lost revenue. It's a huge boost for our clubs and recognition from the government about the impact Covid-19's had. It's the single biggest investment into community clubs we've ever had. There will also be a government loan scheme launched which will be about investment in assets to help clubs over the next 12 months, supporting essential infrastructure for survival and sustainability. This could mean building new changing rooms, bar areas, improving social spaces or putting new floodlights up. That could total £22-27m. If you break that down, there are about 1200 clubs that play in the RFU league system. That works out about 15k a club but a lot of them didn't need grants. The maximum grant a club can take is 50k.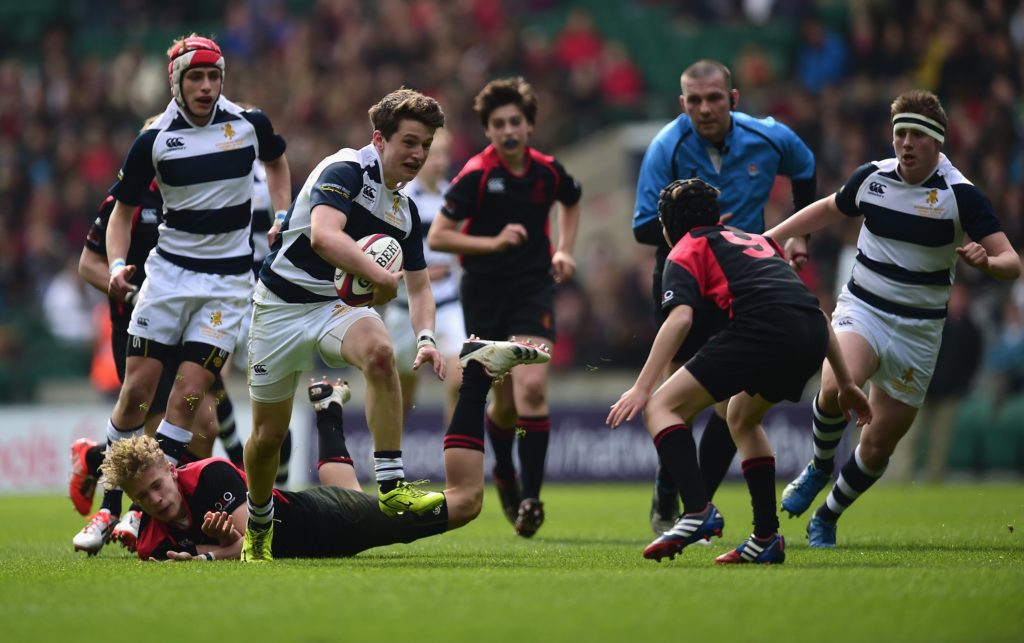 Have clubs been forced to innovate in these uncertain times?
SG Absolutely, the clubs have just been unbelievable. Some have even surprised themselves how creative they've been. Like Twickenham, the business models of our clubs are dependent on rugby. Unlike some football clubs who rent out pitches from the local authority, most of our clubs own their own land. In effect, they're asset-owning clubs and as we argued, assets to the community. If they wind-up, there's a chance they simply won't come back. Many clubs have realised what a delicate business model they were running and have evolved. In the old days clubs used to rely on drinking at the club, seven days a week, but habits have changed. There's more pre-matchday lunch packages and during the week, creches, or coffee mornings. Many have realised they can't just go back to doing things the way they always did and have showed incredible resilience and innovation to adapt. 
It's been well documented that CVC are going to invest around £95m in the RFU, do you know how much will be invested in grassroots?
SG There's still work to do internally on where that money will go but the broad consensus is that it will be used to create more investment. If you're getting an amount like that, what you don't want to do is spend it all at once. Three, four or five years down the line, all you've done is reduce your revenue because you've sold a slice of it to private equity. We have to create a greater dividend back to the sport. There's a perception that the RFU should just dish out cash to the clubs but that's not a sustainable model.
Do you envisage weight-based fixtures being introduced to help with retaining participation numbers?
SG There's a lot of myth about the New Zealand 'weight-based' fixtures, because they're only in select areas where there's high density of Pacific Islanders. I can see the positives, but there are negatives too. The concept of 'weighing kids' in the current climate needs careful management, especially with regard to mental health. There are also considerations around the cognitive learning that goes with stages of development. The risk is that a 13-year-old will take different risks to 15-year-olds. You could end up with someone playing up because they're heavier, but cognitively they're not as developed to make sensible decisions. Most importantly, the reason most kids go down on a weekend is because they want to play with their mates. The last time I was down in New Zealand, in 2019, they were finding it of more universal use in the adult game, in that 18-24 sector, so there maybe an opportunity an intra-mural or university sector.
How can the RFU help with participation in the women's game at community level? Surely it is the great growth area?
SG We're streets behind in commercialising the women's and girls game, but that will change. In 20 years time, if a club hasn't got a women's and girls section, you'd have to ask if it's still a financially viable. In order to do that, however, they need toilets and changing facilities that are welcoming. We need bars and social spaces need to be places girls are comfortable to be in. It's about looking ahead. Look at the journey pubs and coffee shops have been on, it's not too dissimilar.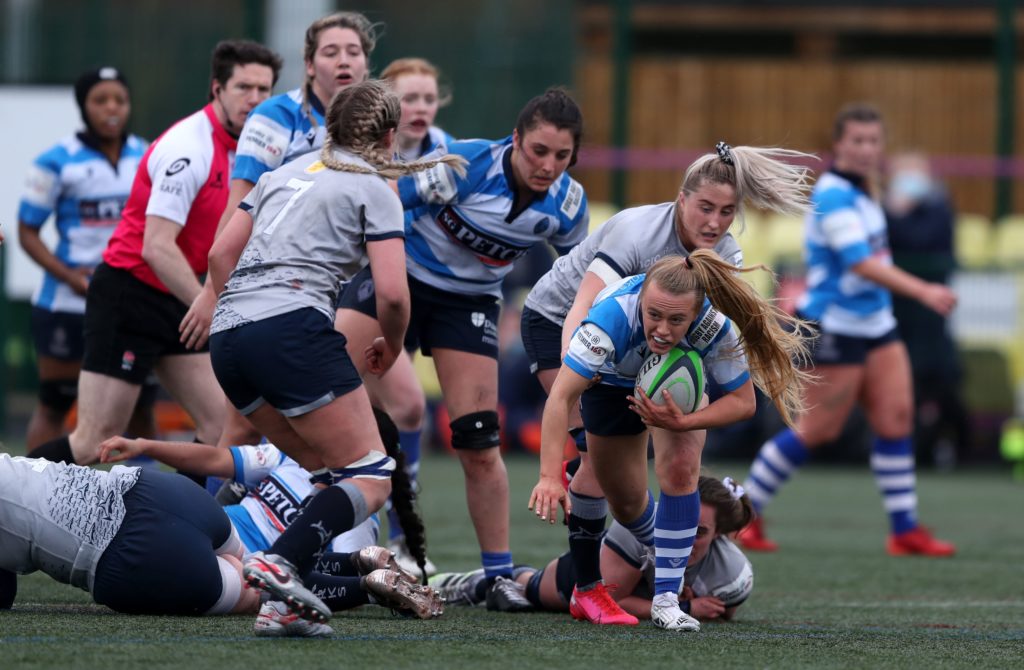 There has been forced redundancies to coaching development roles as a result of the pandemic, how will you bridge that loss of intellectual property?
SG You always want to provide as much support, guidance as you can, but that's not to say we want to fall back and do things the way they've always been done. The leap in technology over the last year is going to change the world and one of the things we've learnt is just how easy it is to communicate virtually. There has been immense learning that's gone on during lockdown. We accept you can't replace face-to-face completely, so there needs to be some blended learning approach. You need that human connection but you have to ask yourself, whether there is the need to make a four-hour round trip for an hour's training session. Are we going to spend the rest of our time on Zooms? Well no. Are we going to go back to the level of travel we did before? No again, but we'll probably find a happy medium in between.
Can the link between the elite game and community game be strengthened?
SG It's a great point. You can't underestimate role models. The England players are contracted to the clubs but they do stuff with us when they can. During lockdown a whole group of England players just dropped into school assemblies and took part in Q&As for club players; they can do that while they're in camp at The Lensbury. From the moment Eddie (Jones) came in, he's been massively interested in the community game. He's so invested that sometimes we have to try and drag him back from clubs. More can be done and it's our job to let the pros to understand the impact they can have. As an example, we had a letter through internal comms about a lady who was terminally ill. Her sole wish was watch a game refereed by Nigel Owens at Twickenham. We couldn't do that but they got Nigel and Ben Youngs together and it turned into a wonderful 15-minute piece on BBC 5Live. It embodied everything that is good about the game.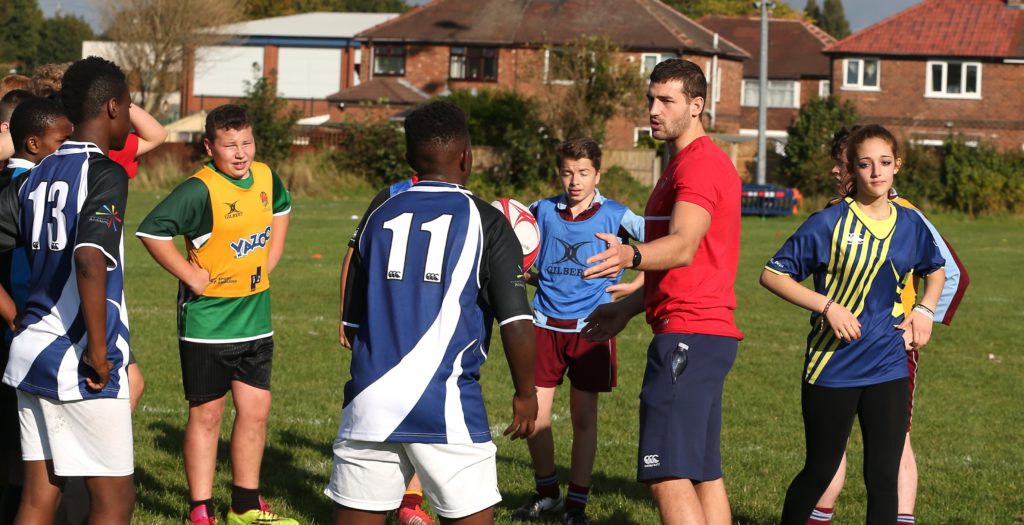 When rugby resumes, how can you get more kids from non-traditional rugby areas involved?
SG If you don't have a club within miles of your house, your parents have never played rugby and you haven't watched it on TV, it's a challenging piece. Part of it is how our supply chain works. Rightly or wrongly, 99 per cent of rugby happens at rugby clubs and rugby pitches needs green space, which is often not found in inner-cities. It's not an excuse but it's getting the balance right. We can run these introductory programmes but kids will rightly say, 'where can I play?'. When you look at a map, it could be an hour away by bus. This is where touch rugby can come in because you don't have to play that on grass. Getting an oval-shaped ball into kids hands as well as a football at their feet is so important. Living habits have changed massively in 30 years. Clubs haven't moved locations but the community around them has. The RFU's job is to help them as best we can with these societal changes. Another point worth mentioning is about doubling-down on media exposure. We need the media to be constantly spreading the message about the benefits of rugby.
Where do you want to see rugby in 12 months?
SG Crudely, if we can get through the 2021-22 season without any major Covid-19 disruption, I'd be really confident we'd be back to normal. If you think about the role that many of our clubs have played in our local communities by getting medicinal drugs out to people or delivering food parcels, I hope the community doesn't take that for granted. It's time to repay the clubs. If in 12 month's time the relationship is deeper than ever with the community then that's a good thing. We can be proud we've made the best of a horrendous year.
Rugby propped up through Covid-19
£22 million of loan funding to support the survival of community club assets.
£17 million of grant and £3 million of loan funding to support survival costs for community clubs.
£1.1 million of grant funding for professional women's rugby including the Premier 15s and covid-19 related costs for the Red Roses' Women's Six Nations campaign.
Up to £5.5 million of loan funding to support the launch of the men's Championship season.
More stories from Owain Jones
If you've enjoyed this article, please share it with friends or on social media. We rely solely on new subscribers to fund high-quality journalism and appreciate you sharing this so we can continue to grow, produce more quality content and support our writers.