Finn Russell believes he and Scotland head coach Gregor Townsend will have a better relationship following their public falling out during the recent Guinness Six Nations.
Currently in lockdown just outside of Paris waiting out the Covid-19 limbo caused by the Top 14's suspension, the Scottish No10 spoke via video link to Jim Hamilton on The Lockdown, the new RugbyPass series. 
"Before we went into lockdown, the strength and conditioning guys were putting everyone into groups of what equipment they would get. Boys got watt bikes, dumbbells, whatever they needed from the club dropped off at the house."
Russell, who lives alone in France, is staying in contact with friends back in Scotland via video link. "Because I'm on my own, it [lockdown] is not quite normal but I'd do training, then come home, chill, get dinner and then come back and chill again so I'm kind of used to having a lot of time on my own in the house. I'm not that bothered by it."
Townsend and Russell are on their way to mending their relationship, which just ten weeks ago was on the proverbial rocks. Russell left the Scotland camp shortly after it assembled in late January for the Six Nations and returned to France after a bust-up with the Scottish management which made headlines around the rugby world.
However, communications between the pair have since improved to the point were Russell was able to give an insight into the French gameplan going into the March 8 match at Murrayfield which Scotland won.
"I spoke to him before the France game and tried to help him out. Having been here a year and half, (I told him) how I thought they were going to play.
"I play with a few of the boys here, I chatted about their traits and what I feel they like to do and how they play. And whether they do certain things under pressure, what they do when they have time on the ball and space – and how to potentially shut them down.
"I had Lo-Lo (Laurent Labit) as attack coach last year for a year, so I said a few things that they might try and do.  A few shapes he might try and few structures he might try and use.
"I've kept in touch with a few of the (Scottish) boys the whole time. The fallow week before France I called Gregor. I didn't know if I was going to get called back in or not, but we thought it best just to leave it for now and then start again after the Six Nations and move forward from there.
"I had been back and forward from here (Paris). It was better just for me to make a decision to stop it before the last two games and let the boys go ahead and focus on the game without any of the journalists chatting about it again.
"Now with nothing on, I think I will give him a call and chat and just move things on. Obviously, I don't know if the summer tour will go ahead now. We were talking about fixing things for the summer tour, which would be good. Still, for me, I want to fix things. We'll work it out in a few months, I think.
Asked if he or Townsend needed to make the move, he said: "I think it's both. I think me and Gregor have a better understanding of each other, having called each other during the Six Nations. He has a better understanding of where I'm coming from.
"There will a lot of discussions and catch-ups to fix things, which will be good. In the long run, it will be good for us, not just in the short term. Going forward for myself, Gregor and the team, it will be good. We can actually have a better relationship with each other."
Asked if he had any regrets in which the 'feud' played out and the high-profile Sunday Times article in which he was quoted as saying he and the Townsend had 'no relationship', and Russell was clear: "I had kind of kept quiet and didn't want to put anything out there. After a time I had to say my side, how I was feeling. I was getting frustrated seeing things being written about me in the media.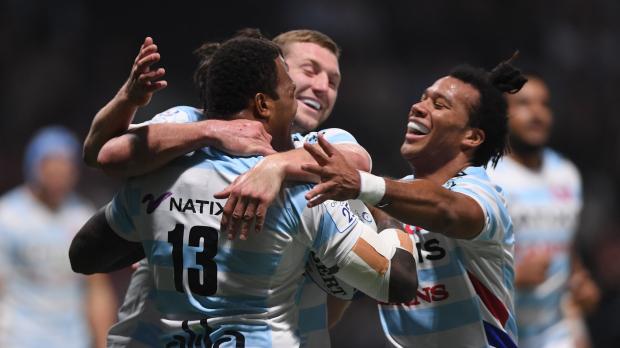 "(I was thinking) 'this isn't actually the story' and I wanted to say my side. It was me sticking up for myself saying, 'that's just one side of the story'. I don't regret it at all. It was just something I had to do in the context of it all."
Russell told new Scottish skipper Stuart Hogg and Ali Price about the article following Scotland's loss to England in Murrayfield. "Before the article came out I spoke to him [Hogg] and Ali after the England game, said 'there's an article coming out tomorrow. It's my side of how it's going'.
Still, watching the Six Nations from his sofa proved frustrating for the playmaker in exile. "It was frustrating. Then at the same time I was back here playing and that takes your mind off it. It was a bit of a challenge for me, having all that going on in Scotland and me here trying to play well.
"If you're injured it's different. It was a different situation than I'd been in before. I'd been injured for a Six Nations game, I'd been banned for one. You're gutted to be out for a different, whereas this was more a frustration."
Ironically, with one of Scotland's Six Nations games yet to be played and possibly set for October, Russell may yet play in this year's competition.
"Maybe I will play a part in the Six Nations this year, you never know," he quipped. "There's a few months left to the end of the season. The plan is that me and Gregor will catch up a couple of times, not in person but over the phone on FaceTime like this or Skype. We spoke a lot about the summer tour going forward and how we can both come back together."
WATCH: Billy Vunipola chats to Jim Hamilton in an earlier episode of The Lockdown, the new RugbyPass series
Comments
Join free and tell us what you really think!
Join Free