On Lockdown with Finn Russell
Jim Hamilton checks in with Finn Russell on The Lockdown.
28 Mar 11:46 2020
25:54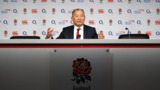 Jones agreed to pay-cut
Eddie Jones 'immediately agreed' to pay cut in excess of £187,500.
27 Mar 7:22 2020
1:14
When will Premiership Rugby return? - Premiership Rugby
As the coronavirus continues to impact sport across the globe, Big Jim and Goodey caught up with Darren Childs to discuss the likelihood of the Premiership season being resumed.
30 Mar 10:46 2020
11:49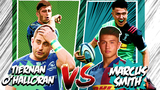 RugbyPass FIFA Pros | Marcus Smith vs Tiernan
Marcus Smith took on Tiernan O'Halloran in the first of the last sixteen, in our RugbyPass FIFA Pros tournament.
01 Apr 15:16 2020
15:52
RugbyPass FIFA Pros | Huw Taylor vs Tom
England and Sale flanker, Tom Curry took on Dragons' Huw Taylor in the first round of the RugbyPass FIFA Pros tournament.
28 Mar 15:39 2020
9:32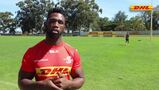 Siya Kolisi's message on Covid19
Springbok captain Siyamthanda Kolisi's message for fans concerning the Covid19 outbreak.
26 Mar 12:36 2020
1:55
RugbyPass FIFA Pros | Huw Jones vs Jack
Huw Jones takes on Jack Carty and Jordi Murphy takes on Vakh Abdaladze in the remaining first round fixtures of "RugbyPass FIFA Pros".
31 Mar 17:16 2020
10:54
The Rugby Pod I Season 4 I Episode
Big Jim and Goodey are back and joined by Italy international George Biagi, who updates us on how Coronavirus is affecting his country but also has a positive story to tell. Freddie Burns gives his view on the pay cuts in the Premiership and more..
01 Apr 6:13 2020
54:03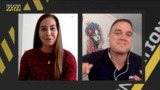 Isolation Nation I Episode 1
Get the lowdown on what your favourite rugby stars are up to in isolation with the premiere episode of Isolation Nation..
03 Apr 3:56 2020
25:00
RugbyPass FIFA Pros | Marcus Smith vs Dillon
RugbyPass is on a mission to find out who is the best FIFA player in the Rugby World. We have set up a tournament with some of the best rugby players in the world competing for the crown!
31 Mar 16:30 2020
13:42
Freddie Burns vs Huw Jones in FIFA 20
#RugbyPassFIFA PRO Last 16 - Freddie Burns vs Huw Jones RugbyPass is on a mission to find out who is the best FIFA player in the Rugby World. We have set up a tournament where some of the best rugby players in the World take each other on t
02 Apr 17:37 2020
8:28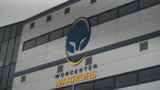 Worcester furlough most of squad
Worcester have just furloughed the majority of Alan Solomons' first-team squad.
03 Apr 9:38 2020
1:24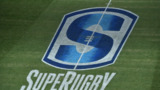 Another Super Rugby team facing chop?
Rugby Australia boss Raelene Castle refuses to rule out cutting another Super Rugby team.
31 Mar 7:34 2020
1:04
The Breakdown I Episode 9
The Breakdown is joined by superstar guests Richie McCaw, Will Greenwood, Ardie Savea and Jean De Villiers to discuss rugby's response to Covid-19.
30 Mar 8:34 2020
88:57
Eddie Jones warns against Six Nations expansion
Eddie Jones against Six Nations expansion.
10 Feb 4:40 2020
1:13
The Breakdown I Episode 10
Even during the lockdown The Breakdown continues as JK, Jeff and Batesy call in from their isolation bubbles to chat about all of the big developments in the game.
03 Apr 3:32 2020
28:30
Stateside with Ben Foden
RugbyPass caught up with Foden in New York to see what a career in rugby is like in the big apple.
25 Jun 12:00 2019
1:03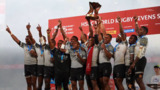 Fiji's Tokyo Games contractual dilemmas
Fiji and the contractual dilemmas caused by the postponed Tokyo Games.
01 Apr 6:34 2020
1:21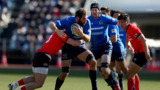 Top League drug testing results
Cancelled Top League complete bulk of player drug testing.
02 Apr 6:37 2020
1:22
The Season | Series 5 | Episode 3
A changing room reminder about team values and expectations encourages the squad to train with consistency but mistakes start to creep in.
23 Nov 23:55 2019
24:00
The Rugby Pod I Season 4 I Episode
We're all locked down and coming to you via the wonders of video calling. Premiership Rugby CEO Darren Childs joins us to discuss what the likelihood is that the season will be completed and there's some juicy rumours and a bit of a laugh as well.
27 Mar 5:01 2020
57:33
RugbyPass Insiders | Tonga | Road to Japan
RugbyPass went behind the scenes with the Tonga national team as they prepare for the 2019 World Cup in Japan.
20 Sep 11:25 2019
33:22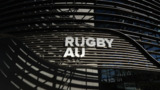 Rugby Australia reports loss of $9.4m
Rugby Australia bracing for 'significant cuts' after reporting $9.4m loss.
30 Mar 9:05 2020
1:04
The Official RugbyPass FIFA Pros Gaming Championship Draw
Jim Hamilton and son JJ Hamilton announce the opening fixtures of the inaugural RugbyPass FIFA Pros tournament featuring a host of professional rugby players from all over the shop.
24 Mar 18:24 2020
8:20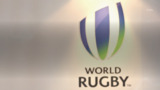 World Rugby plots crisis solution
World Rugby investigating ways to salvage its threatened July Test schedule.
25 Mar 4:38 2020
1:12
Rugby Australia issue rights statement
Rugby Australia issue statement following reports Foxtel could dump rugby union.
25 Nov 7:59 2019
1:47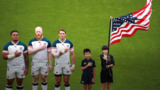 USA Rugby bankrupt
COVID-19 the final straw as USA Rugby files for bankruptcy.
31 Mar 5:19 2020
2:37
Anger over SRU salary revelations
Anger grips Scotland after revelation of what SRU's top executive was paid.
15 Jan 8:42 2020
1:25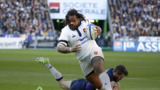 Bastareaud back in Top 14
Bastareaud is heading back to the Top 14 on a two-year deal.
02 Apr 5:03 2020
2:30
Big Jim Hamilton's hilarious response to riddle
As if the big man doesn't get confused enough, this riddle had our Jim in a right twist. Luckily the boys were there to lend a helping hand to the poor lad…
23 Mar 10:11 2020
4:07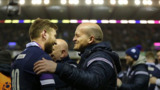 Hogg: Russell faces 'dark conversations'
Hogg: 'Finn will play for Scotland soon but there might have to be some dark conversations but we'll get there'.
25 Mar 6:59 2020
1:51
RugbyPass FIFA Pros | Mako Vunipola vs Manu
England's Mako Vunipola took on Cousin and Saracens out half Manu Vunipola, in the first round of the RugbyPass FIFA Pros tournament.
28 Mar 15:43 2020
11:59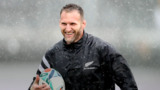 Read's last-gasp quest to NZ
Kieran Read's last-gasp quest to make it back to New Zealand from Japan.
25 Mar 8:25 2020
1:15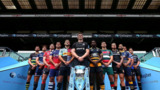 Player group may contest cuts
Rugby stars considering mutiny over Premiership wage cuts.
26 Mar 7:15 2020
1:23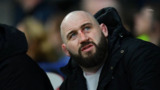 Marler on verge of quitting
Marler on verge of quitting rugby - reports
30 Mar 4:48 2020
2:51
Springboks fans celebrate in Mitchell's Plain
28 Oct 8:11 2019
1:16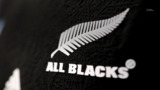 Pay cuts 'inevitable' for ABs
Pay cuts 'inevitable' for New Zealand's top All Blacks.
24 Mar 6:34 2020
1:14
Rugby World Cup Memories - Neil Back
On the eve of the RWC in Japan, England great Neil Back sits down with RugbyPass' Jim Hamilton to recount his Rugby World Cup Memories #RWC2019
16 Sep 12:35 2019
9:57
The Season | Series 6 | Episode 2
In Episode 2, pre-season comes to a punishing conclusion as the team completes a week-long camp on the Sunshine Coast, before a final trial game shapes the final squad selection. Round 1 kicks off in perfect conditions at Churchie.
25 Mar 22:05 2020
24:00
The Breakdown I Episode 8
NZ Rugby CEO Mark Robinson and Minister of Sport Grant Robertson join the Breakdown to talk about the immediate future of rugby in New Zealand following the suspension of Investec Super Rugby due to the threat of Coronavirus.
23 Mar 9:15 2020
57:19
RugbyPass Insiders | Tonga: Road to Japan |
RugbyPass travelled behind the scenes with Tonga, as they prepare for their 2019 Rugby World Cup campaign.
05 Sep 11:57 2019
1:24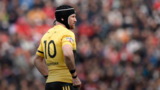 Giteau played his last game?
Has Matt Giteau played his last game of professional rugby?
26 Mar 7:34 2020
1:14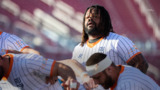 Bastareaud's rocky start to MLR
Bastareaud was already 'clashing' with his new MLR coach and captain.
23 Mar 6:37 2020
1:21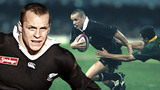 Five minutes of pure Christian Cullen carnage during
All Black fullback Christian Cullen destroying the Springboks and Wallabies during his Tri-Nations career from 1996-2002.
21 Mar 23:15 2020
5:13
The Short Ball - s04e21 - Matt Todd
Matt Todd had a blinder in the Super Rugby final.
11 Jul 2:56 2019
1:13
RugbyPass Insiders | Nadolo | The Documentary
"Nadolo" explores the life and career of Fijian rugby legend Nemani Nadolo.
07 Jul 13:52 2019
30:50
The Rugby Pod react to Saracens not appealing
The Rugby Pod gave their reaction to the news that Saracens will not appeal the 35 point deduction that they were given in light of breaching salary cap regulations.
20 Nov 15:18 2019
17:37
Folau drama split Wallabies squad
Top Wallabies reveal Israel Folau drama split their World Cup squad.
26 Feb 7:27 2020
2:32
The Season | Series 6 | Episode 1
In episode one, we're taken to Round 6 of the Queensland GPS Rugby competition where the only two unbeaten teams in the premiership race come face to face, We also journey back to pre-season and as the team prepares for 2019 kickoff against Churchie.
20 Mar 6:25 2020
24:00
Webb turfed out of Toulon
Rhys Webb fired by Toulon after explosive comments from new owner.
06 Jan 6:06 2020
1:18
Andy Goode and Jim Hamilton on THAT Joe
The boys discuss all things Joe Marler after some questionable behaviour in England's powerful display against Wales.
23 Mar 9:41 2020
11:38
The Academy - Part One
RugbyPass takes a look behind the scenes at the Leicester Tigers' player academy.
13 Apr 19:46 2019
23:44
This is Zebre | A RugbyPass Originals Documentary
In an exclusive feature-length documentary, RugbyPass goes behind the scenes with Zebre Rugby Club in the build-up to their pre-season match with local rivals Benetton Rugby
27 Jan 13:38 2019
43:46
Foden: Stateside | A RugbyPass Originals Documentary
In 2018 former England fullback Ben Foden shocked the rugby world when he confirmed a switch to the newly formed Rugby United New York and Major League Rugby, America's latest professional rugby venture.
21 Jul 1:47 2019
31:51
The Lockdown | Episode 1 | Ian McKinley
Jim Hamilton is joined by Italy International and Benetton player Ian Mckinley to discuss the effects of COVID19 on the everyday life of a rugby player living in Italy.
20 Mar 11:44 2020
20:02
Inside the Barbarians
RugbyPass went behind the scenes with one of the most iconic rugby clubs in the world as they prepared for a clash with Wales at the Principality stadium.
12 Jan 15:47 2020
37:53
What's on RugbyPass in March 2020
Check out all of the incredible action coming up in March on RugbyPass
11 Mar 1:10 2020
15:00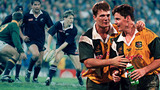 The best set-piece plays of the '90s and
The Tri-Nations in the '90s and '00s was the peak for the three powers of World Rugby as even the great All Blacks struggled to win the Bledisloe Cup.
22 Mar 1:13 2020
5:03
This is what happens when you drive rugby
Who We Are - Being Welsh #Isuzu RugbyPass were lucky enough to meet Welsh Rugby legends James Hook and Shane Williams. We took both the players back to their roots as Jim Hamilton went into the heart of Wales with them.
11 Mar 13:16 2020
8:57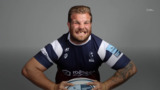 Thiede to leave Bristol
More change at Bristol as 'hugely popular' prop confirms exit.
31 Mar 9:08 2020
1:53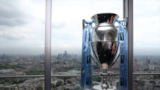 Premiership considering midweek matches
Premiership Rugby considering midweek matches in order to finish season.
24 Mar 8:29 2020
2:58
The Season | Series 6 | Brisbane Boys
The sixth series of 'The Season' in partnership with Brisbane Boys College - In the lead up to the series premiere, we take a look at some of the personalities involved including barnstorming centre, Jack Howarth.
11 Mar 1:33 2020
1:47
The Season | Series 5 | Episode 1
In a country where rugby is king, high schools are breeding grounds for future rugby talent that the sporting world acknowledges to be the most plentiful on the planet.
10 Nov 3:20 2019
24:00
FUKUOKA | Rugby World Cup City
A guide to the City of Fukuoka which plays host to three Rugby World cup games.
21 Aug 8:36 2019
3:17
Life After Rugby | Andy Powell
One of Welsh Rugby's biggest characters on and off the pitch, RugbyPass travelled to Brecon to see how life after rugby is treating Andy Powell.
31 Dec 11:57 2019
27:36
Eddie Jones reacts to England | Tuilagi red
Eddie Jones and Owen Farrell spoke to the media following their sides win against Wales at Twickenham.
07 Mar 20:56 2020
12:48
Mooar torn over coaching future
In-demand Scarlets coach Brad Mooar torn over coaching future.
16 Dec 8:06 2019
1:09
Halloween in Tokyo | Sam Smith Reports |
100,000+ Halloweeners fill the streets of Shibuya during the lead up to the Rugby World Cup Final. Sam Smith reports.
13 Nov 16:09 2019
3:19
SAHRC: 'We have the evidence'
SAHRC dismiss reports they do not have the evidence to charge Etzebeth.
26 Nov 7:11 2019
1:27
Can the Lions beat South Africa in 2021?
RugbyPass had the pleasure of talking to England and Leicester centre Manu Tuilagi about all things Lions!
21 Dec 19:10 2019
4:42
The Breakdown I Episode 7
Leon MacDonald joins the Breakdown to give an inside look at the Blues camp in 2020. This and all the big rugby news on your latest episode of the Breakdown.
13 Mar 7:45 2020
52:53
Kumamoto night | Rugby World Cup City
What rugby fans can expect from Kumamoto's night life scene come when the Rugby World Cup comes around.
27 Aug 11:29 2019
1:08
The Season | Series 5 | Episode 5
A single kick ends up being the difference between a successful season or a failed campaign and Hamilton hearts are tested in the Tauranga rain.
08 Dec 2:36 2019
24:00
Alun Wyn Jones on what happened with Joe
Wales coach Wayne Pivac and captain Alun Wyn Jones speak at a press conference following the team's Guinness Six Nations match against England.
08 Mar 9:23 2020
8:56
Eddie Jones apologises after making 'half-Asian' joke in
England head coach Eddie Jones was forced to apologise after making a bizarre remark about racism that has invited renewed scrutiny of his England regime.
20 Feb 18:08 2020
9:34
Land Rover | Gavin Hastings fan surprise
Former Scotland and British & Irish Lions Captain Gavin Hastings surprises a lifelong Glasgow Warriors fan, taking him to the game and a unique tour of the stadium.
16 Dec 17:46 2019
4:14
The fans at the 2019 Rugby World Cup
It's been a few weeks now since the Rugby World Cup in Japan ended. We thought it was worth looking back on some of our favourite moments with the fans!
17 Nov 17:45 2019
5:37
Flyhalf takes out two defenders while never laying
A flanker and a centre in Croatia have come to blows after they both attempted to tackle a flyhalf in a Regional Rugby Championship match in Split.
05 Jun 10:02 2019
1:56
Tigers win Genge's signature
Bristol misses out on Genge.
13 Dec 7:20 2019
2:52
Warren Gatland's reason behind saying no
Warren Gatland's reason behind saying no to the All Blacks job.
12 Nov 8:21 2019
1:11
The Season | Series 5 | Episode 4
A must-win fixture against neighbouring Tauranga Boys High School puts the team's success in the firing line.
01 Dec 5:25 2019
24:00
Rugby Explorer | South Africa
We travel to South Africa for the latest episode of Rugby Explorer. Jim explores the stunning cities of Cape Town and Porth Elizabeth and meets the local rugby communities in both cities.
01 Mar 2:17 2019
43:45
The Season | Series 5 | Episode 2
Training ramps up a gear as the team hits the gym to complete their final phase of strength work, while the leadership group provides critical analysis of the recent victory against Auckland Grammar.
17 Nov 1:56 2019
24:00
Ex-All Black wants Super Rugby ditched
Ditch Super Rugby? Ex-All Black's sensational alternative for Australia and New Zealand.
26 Nov 7:39 2019
1:03
Saracens Salary Cap Scandal | DMWJ | Big
Former Saracens player Jim Hamilton discusses the salary cap scandal surrounding his former club. fun stuff
08 Nov 12:38 2019
6:14
Roberts set for Super Rugby
Wales midfielder Jamie Roberts reportedly poised for shock Super Rugby switch.
14 Jan 9:01 2020
1:23
The Breakdown | Ian Foster answers questions from
We asked new All Blacks Coach Ian Foster your questions on Sky Sports NZ's The Breakdown.
13 Feb 8:48 2020
4:38
Free Tissues For Welsh Fans | Sam Smith
Sam Smith spoke to Welsh and South African fans after the big match. South Africa secured a narrow victory to the World Cup final where they will take on England #RugbyWorldCup
28 Oct 15:13 2019
4:38
Schalk Brits | Bringing Home Gold
Schalk Brits spoke to RugbyPass about his experiences bringing the William Webb Ellis trophy back to South Africa.
16 Jan 15:26 2020
3:08
Matt Giteau's Eddie Jones drinking story from RWC
Matt Giteau remembers an encounter with Eddie Jones during the Rugby World Cup in 2003.
02 Jan 13:41 2020
3:22
Rugby Australia reaches agreement with Folau
Rugby Australia reaches settlement in legal battle with Israel Folau.
04 Dec 6:30 2019
1:04
When Jim met Finn
Wee Finn gives Big Jim a kicking masterclass at Racing 92's state of the art facility in Paris. Jim Hamilton caught up with Finn Russell ahead of Scotlands clash with France, this Saturday.
21 Feb 15:16 2019
17:49
Rugby World Cup Japan city guide - Kumamoto
In this episode of Operation Jaypan, Jaybor Staunton visits Kumamoto, a city on the Japanese island of Kyushu. Join him as he meets the locals and explore the culture of the city.
26 Nov 3:29 2018
5:19
Matt Giteau on being smashed in the 2003
Matt Giteau recalls his memories of the 2003 RWC final against England in his home country.
08 Jan 13:38 2020
2:22
RugbyPass Ventures: Stuart Hogg
In Episode 1 of RugbyPass Ventures, Stuart Hogg introduces his new clothing line, Johnstons of Elgin.
04 Feb 3:38 2019
4:37
Big Jim's Big Interview
Simon Zebo is in his first season with Racing 92. His summer move to Paris meant he was leaving behind any immediate hopes of adding to his tally of 35 Ireland caps and also his chance to play at the 2019 Rugby World Cup, due to Ireland's policy of n
18 Jan 17:31 2019
13:12
CVC close to new investment
Springboks' future at the heart of latest CVC investment - reports.
25 Feb 3:59 2020
2:40
The Breakdown | Episode 5
The SkySports NZ Rugby team analyse round 4 of Super Rugby and are joined live in studio by Chiefs skipper Sam Cane. We also hear from a rather chuffed Tim Mikkelson who is set to become the most capped All Blacks Sevens player.
26 Feb 5:33 2020
52:00
The Rugby Pod | Season 4 | Episode
Goodey's eating humble pie after talking up England's chances of a Grand Slam and is admitting his concern ahead of the coming weekend and we look ahead to this year's Calcutta Cup clash.
05 Feb 6:44 2020
90:12
Woodward calls for Russell sanction
Clive Woodward calls on the SRU to take drastic action against Finn Russell.
18 Feb 3:29 2020
2:41
13 Nov 16:09 2019
Halloween in Tokyo | Sam Smith Reports | Rugby World Cup 2019
Latest Rugby Videos | Rugbypass