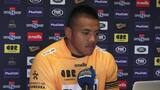 Brumbies skipper Allan Alaalatoa
05 Jun 6:28 2020
11:56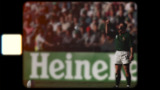 The story behind one of the coolest players
RugbyPass were lucky enough to speak to Joel Stransky, the man who won the World Cup for South African in 1995. Stransky speaks to us about the 1995 World Cup and the affect that it had on South Africa!
04 Jun 16:03 2020
22:58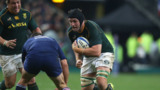 Saracens 'chasing' van der Merwe
Saracens in talks with retired Springbok van der Merwe - report.
04 Jun 4:12 2020
1:48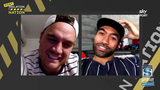 Isolation Nation | Episode 15
Israel Dagg and Kirstie Stanway chat to Kiwi rugby players at home and abroad as the great game prepares to return.
03 Jun 21:07 2020
27:00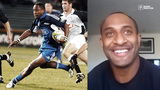 In conversation with Joe Rokocoko
Writer Tom Vinicombe chats with former All Blacks winger Joe Rokocoko about his time in France and coming through the Auckland Blues playing with Carlos Spencer.
02 Jun 23:04 2020
27:54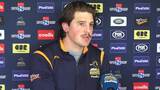 Brumbies forward Ben Hyne
02 Jun 8:39 2020
10:25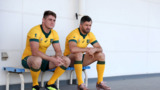 Rugby Australia announce further job cuts
Massive job cuts and wages slashed as Rugby Australia announce phase one of rebuild.
02 Jun 4:48 2020
1:26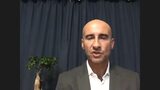 In conversation with Schalk Burger
Dean Allen interviews Schalk Burger
28 May 19:53 2020
63:08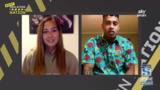 Isolation Nation | Episode 14
The Sky Sports NZ team brings you all the latest chat from around rugby in New Zealand as the Super Rugby Aotearoa competition draws nearer.
27 May 21:27 2020
27:50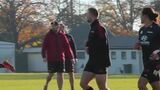 Crusaders Training - Wed 27 May
27 May 8:27 2020
2:10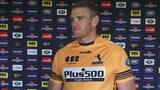 Brumbies vice-captain Tom Cusack
26 May 10:01 2020
2:02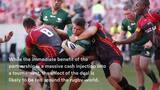 The deal pressuring Super Rugby
The new rugby deal that puts more pressure on Super Rugby's future.
26 May 7:04 2020
2:53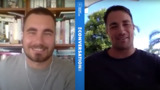 In conversation with Richard Kahui
Writer Tom Vinicombe talks to former All Black winger Richard Kahui about some of the highs and lows of his career in New Zealand.
25 May 22:24 2020
23:40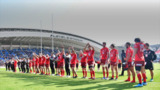 Sunwolves excluded from domestic comp
Sunwolves expected to miss out on Australian Super Rugby competition.
22 May 5:24 2020
1:59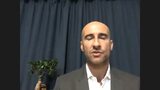 In conversation with Jean de Villiers
Can Cape Town Stadium become new Bok fortress?
21 May 20:51 2020
74:20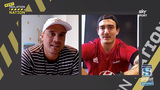 Isolation Nation | Episode 13
The Sky Sports team chat to players around the country as they head back to training in preparation for Super Rugby New Zealand.
21 May 0:51 2020
27:30
The Breakdown | Episode 17
The Sky Sports panel led by former All Black Jeff Wilson talk to New Zealand government officials about what the sport looks like as lockdown measures are eased.
20 May 6:18 2020
54:48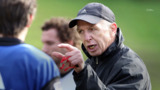 Tietjens quits Samoa sevens role
Sevens coaching legend Sir Gordon Tietjens quits role as Samoa boss due to COVID-19 uncertainty.
19 May 8:36 2020
1:06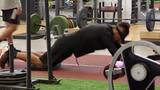 NZ teams Super Rugby training compilation
Kiwi training compilation
18 May 8:22 2020
3:34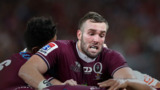 Three Reds players stood down
Wallabies lock among Reds trio stood down after refusing to take pay cuts.
18 May 7:09 2020
1:24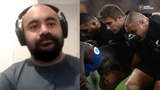 In converstation with Karl Tu'inukuafe
Tom Vinicombe talks to Auckland Blues and All Black prop Karl Tu'inukuafe about his career so far.
15 May 22:31 2020
24:25
The Breakdown | Episode 16
The Sky Sports NZ panel led by former All Black Jeff Wilson talk all things rugby as New Zealand looks ahead to pro rugby post lockdown.
12 May 22:10 2020
54:59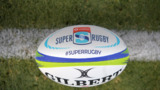 Action to continue despite COVID-19
NZR doctor explains why a positive coronavirus case won't halt Super Rugby Aotearoa.
12 May 8:56 2020
1:14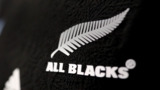 NZR set for staff redundancies
New Zealand Rugby set to lay off 50 percent of staff.
08 May 7:27 2020
1:01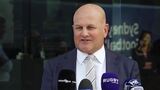 Rugby Australia interim CEO Rob Clarke media briefing
07 May 7:46 2020
14:30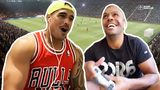 FIFA Pros Southern Series | Quarter-finals Highlights
QFs featuring Aaron Smith v Josh Ioane, Kurtley Beale v Alex Nankivell, Will Jordan v Pete Samu, and Shaun Stevenson v Wes Goosen have been decided as we take another step closer to crowning the southern hemisphere FIFA champ.
07 May 6:51 2020
7:26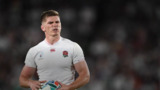 Canterbury lose England kit deal
Canterbury lose out as England seal kit deal worth in excess of £5million a year.
06 May 6:37 2020
1:14
The Breakdown | Episode 15
The Sky Sports panel led by Jeff Wilson talk to Sam Cane after he is announced as All Black captain.
05 May 11:21 2020
54:00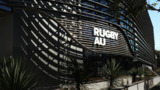 Rugby Australia take step towards return
Financially-embattled Rugby Australia take next step towards returning to action.
05 May 6:04 2020
1:15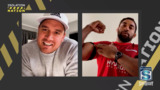 Isolation Nation | Episode 10
Israel Dagg and Kirstie Stanway chat to Joe Wheeler, Sevu Reece and Piri Weepu about life in lock down.
03 May 21:52 2020
27:00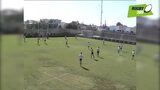 Gert Peens compilation
Gert Peens long-range shots
01 May 20:00 2020
1:38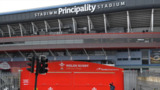 Principality Stadium out of use
Wayne Pivac concedes Wales may be unable to play at Principality Stadium.
30 Apr 4:42 2020
2:38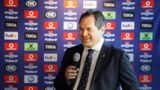 Rennie issues response to speculation
Dave Rennie has issued response to speculation he won't take up Australian job.
29 Apr 6:31 2020
1:10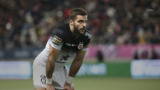 Top 14's fatal restart blow
French hopes of resuming Top 14 season before summer is over suffer fatal blow.
29 Apr 5:55 2020
2:48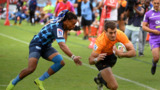 Australasian comp to replace Super Rugby?
How a trans-Tasman competition could be the death of Super Rugby.
28 Apr 5:45 2020
2:50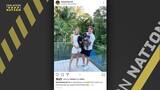 Isolation Nation | Episode 8
This week Israel Dagg chats to former Highlander Nasi Manu and Kirstie Stanway catches up with Black Fern Portia Woodman.
27 Apr 4:47 2020
24:21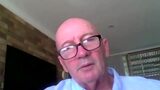 Rugby Australia Chairman, Paul McLean media briefing
Rugby Australia Chairman Paul McLean
24 Apr 7:24 2020
38:35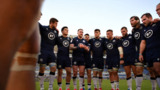 Scottish Rugby chairman to stand-down
Scottish rugby chairman to stand-down
24 Apr 4:39 2020
1:02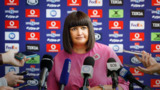 Castle no inkling of fate
Axed CEO seemingly had no inkling of her fate.
24 Apr 4:05 2020
2:46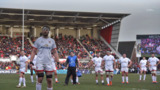 Ulster's unique position pays dividends
Ulster's unique position in Irish rugby sees 70 per cent of 183 staff furloughed.
23 Apr 8:17 2020
1:08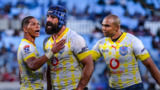 Super Rugby to get shake-up
Super Rugby as we know it is likely a thing of the past.
23 Apr 7:30 2020
1:15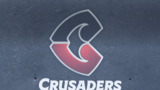 Crusaders announce redundancies
Super Rugby job losses announced for Crusaders.
21 Apr 7:44 2020
1:08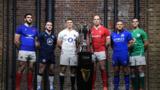 CVC Six Nations deal stalled
CVC Six Nations deal stalled due to pandemic
20 Apr 2:55 2020
1:14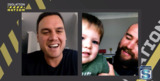 Isolation Nation | Episode 6 | Sam Cane,
Israel Dagg and Kirstie Stanaway talk to Super Rugby players across New Zealand about how their coping during lockdown.
19 Apr 23:03 2020
27:30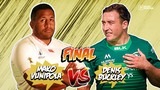 RugbyPass FIFA Pros Northern Series Charity Championship Final
Denis Buckley takes on Mako Vunipola in the RugbyPass FIFA Pros Northern Series Charity Championship Final.
17 Apr 12:51 2020
8:24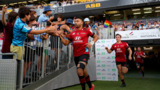 Latest News Southern Edition
Latest News: Southern Edition
17 Apr 10:21 2020
2:31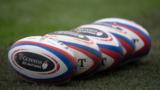 Latest News Northern Edition
Latest News: Northern Edition
17 Apr 9:33 2020
2:42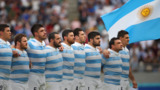 Argentina abandon World Cup race
Argentina pull out of World Cup race and pledge support behind opposition.
16 Apr 10:19 2020
2:34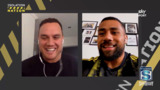 Isolation Nation | Episode 5 | Ngani Laumape,
Sky Sports NZ's Isolation Nation is back with all the updates from players in lockdown across New Zealand. Israel Dagg chats with Hurricanes midfielder Ngani Laumape and Kirstie Stanaway gets a French lesson from Aaron Cruden.
15 Apr 22:47 2020
27:30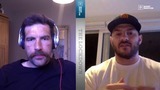 Drew Mitchell | The Lockdown
Jim Hamilton sat down with Australian rugby player Drew Mitchell To discuss life in lockdown, his move to the MLR and the financial issues facing Australian Rugby.
15 Apr 13:18 2020
35:04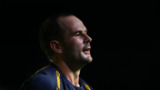 Lance lines up PRO14 switch
Worcester's Jono Lance lines up switch to PRO14 - report.
15 Apr 8:22 2020
1:58
The Breakdown | Episode 12 | Agustin Pichot,
The Sky Sport NZ's panel chat to Agustin Pichot about his plans for World Rugby and Rob Nichol and Sam Cane talk about how the players are dealing with The lockdown and the financial implications of not playing.
14 Apr 21:13 2020
81:51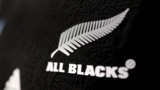 NZR's Rugby Championship response
New Zealand Rugby respond to reports of Australian-hosted Rugby Championship.
14 Apr 8:38 2020
1:17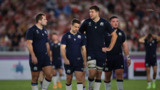 SRU ask for pay cuts
High-earning Scotland players asked to take pay cuts as SRU cast doubt on Autumn Tests going ahead.
14 Apr 7:53 2020
1:27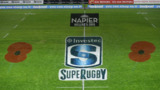 Trans-Tasman Super Rugby competition a possibility
Trans-Tasman competition being discussed by Super Rugby officials amid coronavirus pandemic.
13 Apr 7:20 2020
1:00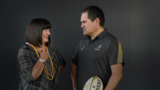 Rennie 'absolutely committed' to Wallabies
Dave Rennie 'absolutely committed' to Wallabies position despite Rugby Australia uncertainty.
13 Apr 6:32 2020
1:10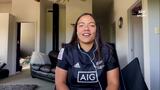 Isolation Nation | Episode 4 | Jordie Barrett,
Ardie Savea talks family life, Jordie Barrett reveals his mindblowing 8km run time and much more.
13 Apr 0:17 2020
27:30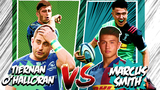 RugbyPass FIFA Pros | Marcus Smith vs Tiernan
Marcus Smith took on Tiernan O'Halloran in the first of the last sixteen, in our RugbyPass FIFA Pros tournament.
01 Apr 15:16 2020
15:52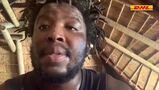 Siyabonga Ntubeni under lockdown
Welcome to my crib: Siyabonga Ntubeni
01 Apr 13:36 2020
3:57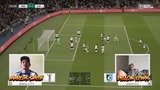 RugbyPass FIFA Pros | Marcus Smith vs Dillon
RugbyPass is on a mission to find out who is the best FIFA player in the Rugby World. We have set up a tournament with some of the best rugby players in the world competing for the crown!
31 Mar 16:30 2020
13:42
The Breakdown I Episode 9
The Breakdown is joined by superstar guests Richie McCaw, Will Greenwood, Ardie Savea and Jean De Villiers to discuss rugby's response to Covid-19.
30 Mar 8:34 2020
88:57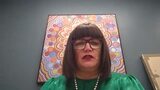 Rugby Australia Chief Executive Raelene Castle and Chairman
Rugby Australia media briefing
30 Mar 6:18 2020
28:05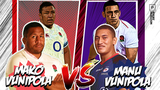 RugbyPass FIFA Pros | Mako Vunipola vs Manu
England's Mako Vunipola took on Cousin and Saracens out half Manu Vunipola, in the first round of the RugbyPass FIFA Pros tournament.
28 Mar 15:43 2020
11:59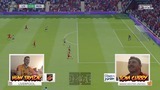 RugbyPass FIFA Pros | Huw Taylor vs Tom
England and Sale flanker, Tom Curry took on Dragons' Huw Taylor in the first round of the RugbyPass FIFA Pros tournament.
28 Mar 15:39 2020
9:32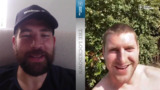 On Lockdown with Finn Russell
Jim Hamilton checks in with Finn Russell on The Lockdown.
28 Mar 11:46 2020
25:54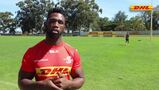 Siya Kolisi's message on Covid19
Springbok captain Siyamthanda Kolisi's message for fans concerning the Covid19 outbreak.
26 Mar 12:36 2020
1:55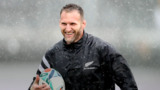 Read's last-gasp quest to NZ
Kieran Read's last-gasp quest to make it back to New Zealand from Japan.
25 Mar 8:25 2020
1:15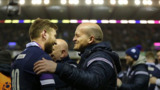 Hogg: Russell faces 'dark conversations'
Hogg: 'Finn will play for Scotland soon but there might have to be some dark conversations but we'll get there'.
25 Mar 6:59 2020
1:51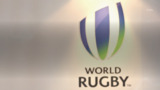 World Rugby plots crisis solution
World Rugby investigating ways to salvage its threatened July Test schedule.
25 Mar 4:38 2020
1:12
The Breakdown I Episode 8
NZ Rugby CEO Mark Robinson and Minister of Sport Grant Robertson join the Breakdown to talk about the immediate future of rugby in New Zealand following the suspension of Investec Super Rugby due to the threat of Coronavirus.
23 Mar 9:15 2020
57:19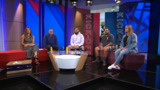 Thursday Night Kick-Off I Episode 6
Israel Dagg, Angus Ta'avao, Piri Weepu and Michaela Blyde join Kirstie Stanway on the couch for another entertaining episode of the Kick Off. This week, they catch up with players who are in self-isolation due to coronavirus.
23 Mar 5:08 2020
42:00
The Rugby Pod I Season 4 I Episode
Big Jim and Goodey discuss the devastating impact of Coronavirus on rugby and society in general and we hear from Guinness PRO14 Tournament Director David Jordan on what the next steps are for the suspended leagues.
23 Mar 4:25 2020
69:23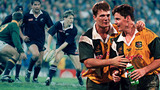 The best set-piece plays of the '90s and
The Tri-Nations in the '90s and '00s was the peak for the three powers of World Rugby as even the great All Blacks struggled to win the Bledisloe Cup.
22 Mar 1:13 2020
5:03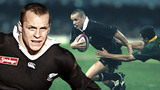 Five minutes of pure Christian Cullen carnage during
All Black fullback Christian Cullen destroying the Springboks and Wallabies during his Tri-Nations career from 1996-2002.
21 Mar 23:15 2020
5:13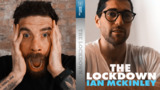 The Lockdown | Episode 1 | Ian McKinley
Jim Hamilton is joined by Italy International and Benetton player Ian Mckinley to discuss the effects of COVID19 on the everyday life of a rugby player living in Italy.
20 Mar 11:44 2020
20:02
Lockdown workouts | Ft. Freddie Burns
Bath & England player, Freddie Burns talks us through his fitness regime during lockdown due to the coronavirus. He also takes part in a backyard passing challenge with brother Sam who is a Cyprus International rugby player.
19 Mar 13:00 2020
8:27
Scottish head coach says player has not contracted
Press conference with Gregor Townsend after the Scotland head coach named his team to face Wales in Cardiff on Saturday. #SixNations
12 Mar 14:46 2020
9:28
Alun Wyn Jones on what happened with Joe
Wales coach Wayne Pivac and captain Alun Wyn Jones speak at a press conference following the team's Guinness Six Nations match against England.
08 Mar 9:23 2020
8:56
Eddie Jones reacts to England | Tuilagi red
Eddie Jones and Owen Farrell spoke to the media following their sides win against Wales at Twickenham.
07 Mar 20:56 2020
12:48
Eddie Jones says England owe Wales one in
England head coach Eddie Jones and captain Owen Farrell look ahead to Saturday's Six Nations clash with Wales.
06 Mar 14:57 2020
9:10
DMWJ | Six Nations pay wall
Jim discusses the ramifications of the Six Nations going behind a pay wall and no longer being shown on free to watch TV.
06 Mar 9:45 2020
10:36
Thursday Night Kick-Off I Episode 2
Thursday Night Kick-Off Episode 2
06 Mar 7:14 2020
26:03
Thursday Night Kick-Off I Episode 1
Kirsty, Izzy, Stacey, KT and Mils chat through all the match-ups in round three of Super Rugby.
06 Mar 7:00 2020
25:05
The Breakdown I Episode 4
Join Jeff Wilson, Justin Marshall, Sir John Kirwan and Kane Hames as they analyse round three of Super Rugby and discuss the Sunwolves. Crusaders head coach Scott Robertson also joined the show from Christchurch.
06 Mar 6:39 2020
56:00
The Breakdown I Episode 3
Goldie is joined in the studio by Kane Hames, JK and Mils to discuss the big news in rugby from Investec Super Rugby to the Six Nations.
06 Mar 6:24 2020
52:46
The Breakdown I Episode 2
Jeff and the crew are back as the Breakdown returns for 2020 to break down all the Investec Super Rugby action and more.
06 Mar 6:00 2020
56:59
The Breakdown I Episode 1
Ahead of the start of the 25th season of Investec Super Rugby, Sky Sport preview the year ahead and chat with the key players in the game.
06 Mar 4:53 2020
72:11
Wales coach gives his views on Coronavirus outbreak
Wales head coach Wayne Pivac team announcement press conference ahead of 2020 Guinness Six Nations match against England at Twickenham on Saturday.
05 Mar 14:38 2020
6:54
England vs Italy postponed
England's Six Nations game against Italy on March 14 in Rome has been postponed due to the coronavirus outbreak
05 Mar 12:02 2020
1:39
DMWJ | France vs Scotland preview
Jim Hamilton previews the clash between Scotland and France at Murrayfield.
05 Mar 11:11 2020
6:53
Rugby Championship set for overhaul
Rugby Championship set for significant revamp next year.
03 Mar 8:31 2020
2:47
Six Nations won't rule-out paywall
Six Nations £300m paywall deal: 'We would not rule anything out'.
02 Mar 11:04 2020
1:24
England's Selection Issues | DMWJ | Ft. Freddie
Jim Hamilton is joined by good friend and England International Freddie Burns to discuss the selection issues England face and Andy Farrell's slip up in a recent press conference.
07 Feb 12:27 2020
23:21
Scotland vs Italy preview | DMWJ | FT.
Jim Hamilton and Darren Cave preview Scotland's clash with Italy in this weekend's 3rd round of the 2020 Six Nations.
19 Feb 12:31 2020
6:51
Wales vs France Preview | DMWJ | Ft.
Jim Hamilton and Darren Cave give their predictions for what should be a titanic battle at the Principality Stadium this Saturday as Wales take on France.
20 Feb 11:20 2020
7:14
England vs Ireland Preview | DMWJ | FT.
Darren Cave joins Jim Hamilton in this week's episode of Don't Mess With Jim to discuss the weekend's blockbuster England vs Ireland match at Twickenham.
21 Feb 12:14 2020
14:13
RugbyPod | Season 4 | Episode 23
We gather up a host of familiar faces to discuss the home nations' chances in the upcoming Six Nations plus some huge rumours, more Saracens fallout, refereeing controversies and much more...
29 Jan 3:12 2020
73:47
Premiership set for 6 Nations standoff
Premiership could be set for Six Nations player release standoff.
28 Feb 10:31 2020
2:41
NZR weighing up investment options
An All Blacks streaming platform is just one of the potential fund sources being considered by NZR.
28 Feb 8:03 2020
2:46
Massive nation-wide shake-up for NZ
Massive shake-up on the cards for rugby in New Zealand after NZR posts multi-million dollar loss.
27 Feb 8:47 2020
2:55
30 Mar 8:34 2020
The Breakdown I Episode 9
Latest Rugby Videos | Rugbypass