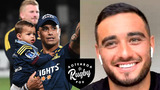 Picks For Rd2 Super Rugby Aotearoa Fixtures |
James Parson, Bryn Hall and Ross Karl make their picks for the second round of fixtures in the New Zealand based Super Rugby Competition.
04 Mar 3:46 2021
3:11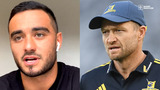 Were Tony Brown's Comments About the Crusaders Tactics
Ross Karl, Bryn Hall and James Parsons look back at the Crusaders win over the Highlanders and analyse Tony Brown's comments about the high penalty count which he felt had an impact on the outcome of the game.
01 Mar 21:07 2021
9:58
The Breakdown 2021 | Episode 3
The crew from Sky Sport NZ's The Breakdown analyse all the action from round one of Super Rugby Aotearoa and look ahead to round two with the Chiefs playing their first match against the Highlanders in Hamilton.
01 Mar 19:28 2021
52:05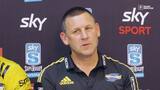 Hurricanes v Blues | Press Conferences | Super
Ardie Savea and Jason Holland of the Hurricanes and Leon Macdonald of the Blues speak to media after their round one match of Super Rugby Aotearoa.
27 Feb 10:45 2021
12:53
Goal line drop outs, Hurricanes halfbacks and who
Ross Karl is joined by Bryn Hall and James Parsons to look ahead to season 2021 of Super Rugby Aotearoa which kicks off this weekend.
23 Feb 3:54 2021
66:05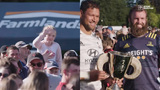 What the Farmlands Cup means to Temuka |
Joey Wheeler and Izzy Dagg of Sky Sports NZ travel to the small New Zealand town of Temuka which hosts the Farmlands Cup each year. the match is a preseason clash between the Crusaders and Highlanders, drawing a passionate crowd of locals.
22 Feb 20:57 2021
3:15
Super Rugby 2021 Preview | The Breakdown |
Jeff Wilson and the team from Sky Sport NZ's The Breakdown present their first show of 2021 from the location of the match which kicks the competition off between the Highlanders and Crusaders later this week.
22 Feb 19:35 2021
57:01
Dan McKellar and Allan Alaalatoa after win over
Brumbies coach and captain speak to media after their round one Super Rugby AU win over the Western Force in Perth
19 Feb 23:33 2021
6:29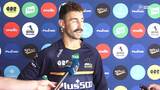 Nic White on Rd 1 Brumbies v
Wallabies and Brumbies scrumhalf Nic White chats to media about his teams excitement to be getting back out on the park against the Western Force in Perth in round one of Super Rugby AU.
18 Feb 0:47 2021
6:49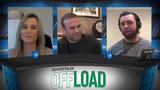 RugbyPass OFFLOAD | Episode 17 | Wales on
After another cracking weekend of Six Nations action, Christina is joined by Jamie Roberts and Ryan Wilson to review all the action. We cover the Wales v Scotland game and get the lads reaction to another Welsh win against 14 men
17 Feb 15:41 2021
48:20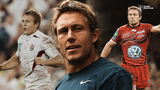 Jonny Wilkinson on the future of rugby, handling
Vitality Ambassador Jonny Wilkinson, sat down with Jim Hamilton to discuss his transition from the game, social media, dropping the former player tag and who he is eyeing up as Lions no.10 this Summer.
13 Feb 12:10 2021
21:44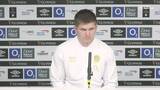 Owen Farrell honest about England rugby title chances
Owen Farrell gives his honest opinion about England's performance in the Six Nations after their win against Italy.
13 Feb 21:28 2021
10:51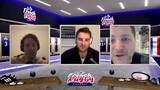 Le French Rugby Podcast - The Scottish Takeover
The Le French rugby podcast joined up this week to talk all things Six Nations, looking at France's dominance in the tournament and Scotland's high-flying start.
16 Feb 14:35 2021
71:21
13 Feb 12:10 2021
Jonny Wilkinson on the future of rugby, handling retirement and being humble | All Access