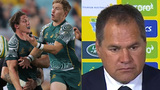 Bledisloe 3 - Wallabies Post Match Press Conference
Wallabies coach Dave Rennie and captain Michael Hooper spoke to media after their loss to the All Blacks in Sydney.
31 Oct 14:55 2020
5:10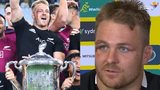 Bledisloe 3 - All Blacks Post Match Press
All Blacks Captain Sam Cane and coaches Ian Foster and John Plumtree spoke to media following their win over the Wallabies in Sydney.
31 Oct 14:43 2020
7:58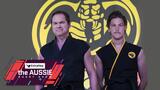 Bledisloe 3 - Strike first, Strike hard, No
The panel checks in with James O'Connor to preview Bledisloe 3 and discuss why the Wallabies will win on Saturday.
29 Oct 2:55 2020
32:30
RugbyPass Offload | Episode 4
Scotland's Ryan Wilson joins us for a full episode this week alongside Dylan Hartley and Christina. We look forward to the final round of this year's Guinness Six Nations, discuss away days, WAGS, reaction to Eddie Jones' England squad and lots more
28 Oct 14:03 2020
49:36
Kirifi in but no Boshier? | Episode 17
Ross Karl, Bryn Hall and James Parsons discuss the selection of Du'Plessis Kirifi over Lachlan Boshier and how the Wallabies will use the comments made by the NZ media that they don't have 'hard men.'
28 Oct 5:33 2020
59:43
Bledisloe 3 Preview | The Breakdown | Episode
The crew from Sky Sport NZ look ahead to the third Bledisloe Cup test in Australia coming up this weekend.
27 Oct 11:02 2020
52:06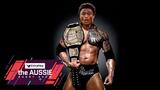 Do You Smell What Clarke is Cooking? |
Although it wasn't the result the Wallabies wanted, you have to be in awe of Caleb Clarkes performance. The panel reviews Bledisloe 2 and talks about how the Wallabies can turn it around in two weeks.
21 Oct 23:43 2020
31:10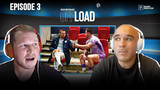 RugbyPass Offload | Episode 3 | Reviewing
Simon Zebo joins Dylan and Christina this week to review his heartbreaking Heineken Champions Cup final loss to Exeter.
21 Oct 12:22 2020
29:41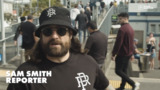 Sam Smith Reports - Bledisloe 2 - All
Roving RugbyPass reporter Sam Smith attended the second Bledisloe Cup test between the All Blacks and the Wallabies in Auckland, New Zealand to check the vibe and find out whether the fans were pleased with the performance.
19 Oct 5:55 2020
7:48
Reviewing Bledisloe 2 | The Breakdown | Ep
Jeff Wilson and the Sky Sports team analyse the All Blacks performance in the second Bledisloe test and chat to talented young winger Caleb Clarke.
20 Oct 20:22 2020
52:19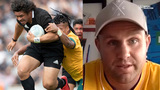 Healthspan Elite Performance of the Week | Bledisloe
Ross Karl asks panelists James Parsons and Bryn Hall who they felt were their top performers in the 27-7 victory for the All Blacks over the Wallabies at Eden Park on the 18th of October 2020.
19 Oct 22:21 2020
4:11
Caleb Clarke after blockbuster first start for the
Caleb Clarke, Ardie Savea and Alex Hodgeman spoke to media after the All Blacks 27-7 victory over New Zealand beat Australia in the second Bledisloe Cup test of 2020 at Eden Park.
18 Oct 10:28 2020
6:43
22 Sep 19:37 2020
The Breakdown | Episode 35 | Ranfurly Shield Fever