Tongan schoolboy winger Sione Osika pulled off a daring display of athleticism during the match between the Tongan Schoolboys and Australian Schoolboys in Brisbane.
In a match with little to write home about for the Tongans,  Osika hurdles a defender in a stunning, but illegal maneuver, over an Australian defender.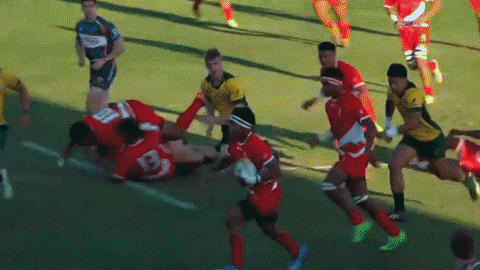 The Tongan schoolboy apparently has pulled this off before, in a club match earlier this year where he tried to hurdle two defenders in a long run that ended in a try.
Looks like Vaea Fifita isn't the only Tongan to do hurdles in a rugby game #HorsePower #TongaCollege #RandomRugby ?: Paula Moimoi Latu

Posted by Random Rugby on Friday, 4 May 2018
Mailing List
Sign up to our mailing list for a weekly digest from the wide world of rugby.
Sign Up Now