It's a real shame to see John Kingston leave Harlequins after 17 years at the club but they need a strong outside influence at the top to turn their fortunes around.
Kingston has carried the can and it's hard to argue with that after six defeats in their last seven Premiership games and an awful season but it isn't just him who has been at fault and big changes are needed if they're to be competitive next season.
We're in a results-driven business and there is pressure on the man at the top to produce the results. Champions Cup qualification is a huge carrot as well now and directors of rugby know the consequences if they don't get enough points on the board.
They did scrape into the Champions Cup places last season and the statement from the club yesterday pointed out that it was their highest league finish for three years but they should be aiming higher than that and they've actually fallen backwards.
Kingston said in his statement that "this is the strongest squad ever assembled in all my time at Harlequins" and you can understand why he's saying that but it simply isn't the case. They won the Premiership six years ago with a group of players that were all at the top of their game.
And, if he does genuinely believe that, then the coaching underneath him would have to be questioned. Nick Easter and Nick Evans are learning and have the potential to be top class coaches but being a top player doesn't automatically mean you'll become a top coach.
There's only really Graham Rowntree among the coaching staff who is an outside voice as the other coaches are all embedded within the Quins system. Mark Mapletoft has been there since 2010 as well, so are his ideas going a bit stale? Or, is the environment just way too comfortable for the players?
Kingston, along with Mapletoft and Rowntree, signed a new contract in January and, whatever the details are of that, he's going to get a sizeable pay-off so you do have to question the board in terms of why those contracts were renewed at that point.
It's not as if they were flying high just after Christmas. They were in ninth place in the table back then as well. They've never even been a contender in terms of the top four this season after losing to London Irish on day one.
There is a massive question mark over the strength of this Harlequins squad and particularly the depth that they have when their frontline players are away. The quality of the Premiership now means you can't just rely on all of your players coming through the academy system.
You have to look at what other clubs are doing and, although they've been out injured a lot as well, their major signings of Renaldo Bothma, Francis Saili and Demetri Catrakilis don't measure up.
There are some real positives at Quins and you don't want to throw the baby out with the bathwater but they need a strong figure at the helm to take the club forward because they've unquestionably underachieved and gone backwards since they won the title in 2012.
They need a strong personality and leader now who can continue to develop the good aspects that the club is renowned for but also address the areas where they've been found out this year.
They've moved to make this decision more quickly than they might have done before because they know Bristol are coming up with a really competitive squad and if they perform at this level next season, they'll definitely be looking over their shoulders and they could be staring relegation in the face if things get any worse.
I think they must have had this in their thoughts for a few weeks in terms of planning for next season because it sounds like they've already started looking into replacements.
The search is on for a big name but I don't know how many suitable people are out there looking for work. The link they now have with the NZRU will lead people to look over there. Wayne Smith would obviously be a major coup but he's working in Japan and has said he doesn't want a full-time role.
Jim Mallinder could reinvent himself there but there's unlikely to be a real clamour from outside for him to be the man. Stuart Lancaster is doing a great job at Leinster but I'm not sure he's the right man for the top job. Richard Cockerill would be perfect for them but he's at Edinburgh.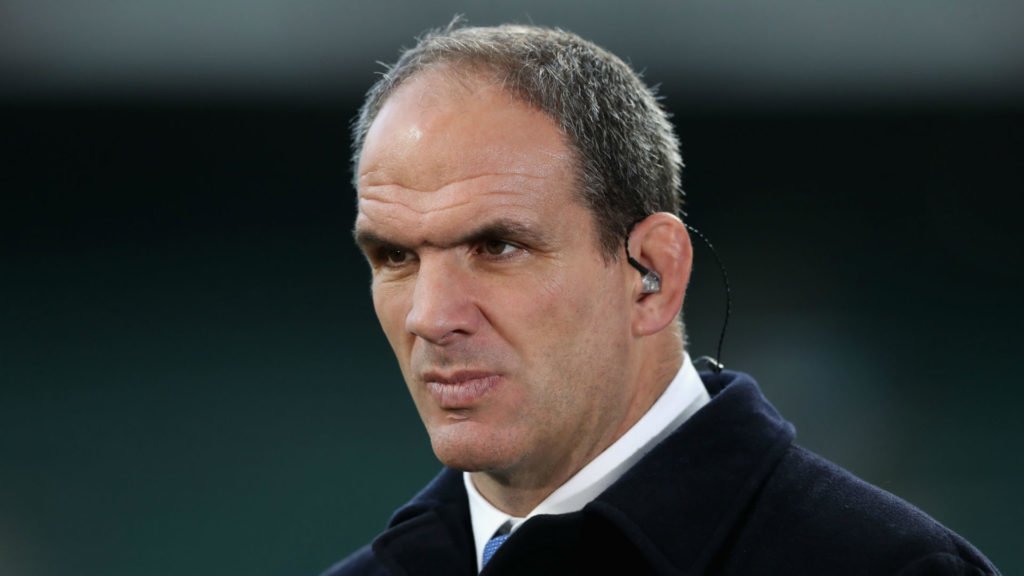 Everyone would love to see Martin Johnson back in the game and a director of rugby position rather than head coach might suit him but I don't think he needs it in his life. He's got a number of roles that keep him busy but you never know. They'd be silly not to at least try to speak to him.
Nick Kennedy looks like he could have a great future in coaching but I think he's too inexperienced. Jake White's name comes up whenever a job is available and then there is someone like Robbie Deans who might be open to it but I'm scratching my head really.
It's never nice to see anyone lose their job at all but we are in a results business and sentimentality doesn't win you trophies. It's really sad to see him go after 17 years at the club but you do have to be ruthless if you want to be successful.
Chief executive David Ellis has talked about winning titles but they're a million miles away from that at the moment. As much as it's a passion and we all love the game, rugby is an out-and-out business now. Action had to be taken but the next decision over who to hire in his stead won't be any easier.
Mailing List
Sign up to our mailing list for a weekly digest from the wide world of rugby.
Sign Up Now