Back
By Owain Jones
Saracens stars show they aren't a spent force
T
he England squad has dropped and there are plenty of surprises as Eddie's mainstays have been left out in the cold. Elsewhere, the problems at Bath mount, Johnny Sexton's influence looms large over Irish rugby and Edinburgh look well placed to kick on. All is covered in the RugbyPass+ round-up…
Eddie Jones ushers in a new era with England
Eddie Jones. You've got to love him. No sooner had his Saracens old guard delivered a tour de force in dispatching a bedraggled Bath side than he left them at their clubs to fester and brood for another few months, wondering if this was a temporary exclusion or a permanent closed-door policy. As ever with England, there are a plethora of options to pull from the riches of the Gallagher Premiership and time will tell if they've been dispensed with too early.
Take No8, Sam Simmonds and Alex Dombrandt have long been heralded, so it's time to let them get used to wearing the Red Rose without the spectre of Big Billy hanging over them.
At No10, the keys have been handed to another wunderkind in the form of Marcus Smith. Even a five-game unbeaten run steering Leicester Tigers in the Gallagher Premiership wasn't enough to save George Ford from the shepherd's crook out of the England squad after 76 caps. Jones is clearly of the mindset that allowing Smith to breathe and express himself will be easier without Ford shadowing his every move on the training pitch.
At scrum-half, the in-form Dan Robson is overlooked for two No9s full of vim and vigour. Harry Randall is shining for a struggling Bristol side, while Raffi Quirke is fizzing in Faf de Klerk's absence up at Sale Sharks and put in a man-of-the-match performance against Harlequins at the weekend. They will wrestle with the evergreen Ben Youngs for a berth.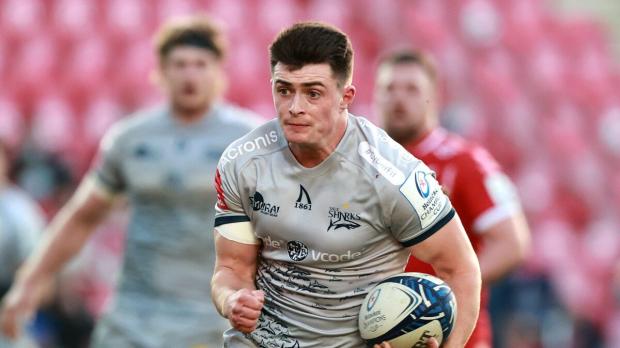 Another problem position for England, full-back, will be filled by two Northampton Saints and a Leicester Tiger. George Furbank has been in superlative form in the opening month of games, while Tommy Freeman will likely serve as an understudy to Freddie Steward, who looks set to rule the skies, while covering the backfield for the jet-heeled Adam Radwan and retained Jonny May to wreak havoc down the flanks. Arguably the most influential return has been that of Joe Marler. The high-profile loosehead has been the cornerstone of a high-flying Harlequins scrum and his dominance up front will be key to England's fortunes this November.
However the results stack up, Jones will hope they do not mirror the limp performances that added to his worry lines during the Six Nations.
Saracens destroy lacklustre Bath
Poor, poor Bath. Playing a Saracens team full of slighted England players was never going to be an easy task, 24 hours before Jones named his squad for the Autumn Internationals, but this evisceration went far beyond the realms of a simple mismatch. Mark McCall's men were hellbent on destruction of The Rec, and their 71-17 shellacking of a rudderless, shell-shocked Bath team must have sent a wave of dread around the Gallagher Premiership.
Often portrayed as muscular, truck-it-up-and-take-the-points merchants, Saracens played with genuine innovation, weaving intricate patterns of player around the hosts' turf that bewitched Stuart Hooper's men. There were 10 tries in all, three for Max Malins and an opening try for the returning Maro Itoje, who had lots of fun in the sun. Both Vunipola brothers were impossible to contain, gallivanting over the turf and skittling Bath players. It was such a walkover that Billy even had time to put in a 50-22. A visual remind of their dominance came when Owen Farrell nonchalantly swatted aside the flailing Danny Cipriani, who had a chastening home debut. Saracens' 45-0 half-time lead was an embarrassment to a Bath side crammed with internationals.
With four losses from four, it is their worst Premiership start for 20 years and questions will now surely be asked of Hooper's suitability for the job. He is deemed by many not to have got the best out of a hugely gifted squad. Indeed, there were eight starting internationals in his line-up.
For Saracens, whether the razzle-dazzle will have impressed a watching Jones is a moot point, but it looks foolhardy to get rid of the likes of Jamie George and the Vunipolas at this stage. Spent forces? Not on this evidence…
Sexton succession plan stalls
The search for the perfect 10 is never easy. Ask Andy Farrell. Since replacing Joe Schmidt as Ireland coach, he has also inherited one of Schmidt's big problems, namely a Plan B if and when Johnny Sexton goes down or goes out.
The weekend's action didn't just remind us of this issue. It smacked us in the face. Sexton, again, was the stand-out No10. And yet he picked up a knock in Leinster's win over Scarlets, reinforcing the view that there has to be an alternative, that the 36-year-old can't go on forever, that the ghosts of the 2015 and 2019 World Cups could continue to haunt Ireland.
Cardiff, six years ago, was when the thinness of Ireland's squad was brutally exposed by Argentina in the quarter-final stage. Paul O'Connell, Sean O'Brien, Peter O'Mahony and Jared Payne were all missing but Sexton's absence was the one that hurt most, Ian Madigan his replacement. The previous season, Madigan had spent more time as a No12 than a 10.
Immediately, the IRFU's high performance director, David Nucifora, sought to solve the issue, determined to stop history repeating itself. That was why Joey Carbery was offered the chance to first go to Ulster before he settled on Munster as his new club. Carbery, remember, was primarily used as a full-back at Leinster – wisely, it should be said, because his free spirit suits the position.
In any case, he was on his way down to Thomond Park and everything seemed perfect. His age profile, his skill level, he looked to all intents and purposes as the Sexton replacement but then, on the eve of the 2019 World Cup, his ankle went. Somehow he limped through the tournament but he was never himself. Instead, Jack Carty got the chance against Japan when Sexton was struggling with a minor injury. Ireland lost that day and whatever hope they had of reaching the semis seemed to disappear with them on the back of that result.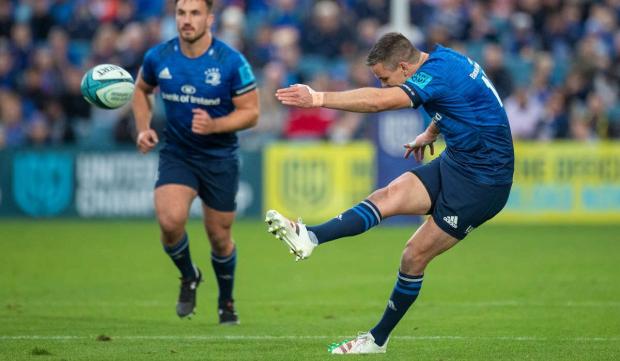 Post 2019, they had a new coach but the same problem. Sexton remains – even at 36 – the best option that Farrell has. But will he still be the best option in 2023? Old age creeps up on players in their thirties. One minute they're rummaging through an old pro's repertoire, sliding away from tackle attempts, dictating the pace of games on their terms, and the next minute they're past it.
That's what happened to Rory Best and Rob Kearney in the 2019 tournament. Everyone knows it could happen to Sexton in 2023.
It's why Farrell needs a back-up. But is there a suitable one out there? Carbery has only played in patches since his return from surgery in February this year – Saturday's 20-18 win over Connacht a microcosm of his year, as the outside-half landed the winning kick just nine minutes after coughing up a try with a loose clearance kick.
It was Carty who picked him off for that score, Carty who got 13 of Connacht's 18 points. Had he nailed the conversion for Paul Boyle's try, which he should have, he'd have had 15 and Connacht would have had a draw. You just know Sexton would have got it. And that's Farrell and Ireland's problem.
Sexton is their best option but the fear is he is too old. Carbery is the next best thing but he hasn't yet returned to the Carbery we saw prior to his injury. Ross Byrne is a safe pair of hands but you need more than that to get to a World Cup semi-final. Carty's issue is consistency, Harry Byrne's is his injury profile, while Ben Healy remains untested at the highest level.
There's no easy answer. Farrell has two years to find one.
Edinburgh's revolution
Has a team ever changed style so profoundly in such a short space of time as Edinburgh? Richard Cockerill left the Scottish capital on a wave of malcontent three months ago. In that time, the club have undergone a remarkable metamorphosis from rugged but limited to dazzling and furious.
There were deep-rooted issues towards the end of Cockerill's reign, chiefly centred on the coach's truculence and man-management. The disenchantment in the camp was a poorly kept secret for months.
But Edinburgh's meekness last season cannot be pinned squarely on Cockerill. The canniest coaches around would not have thrived when relentlessly shorn of Test players. Cockerill laid the foundations for the club to break new ground but was incapable of steering them any further.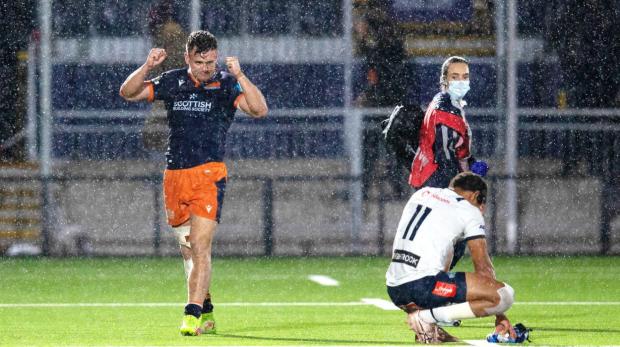 It would be unfair to say Mike Blair has shredded the Cockerill playbook but he has certainly torn out several pages. Ben Vellacott, signed while Cockerill was still in post, is thriving as a first-choice No9, the perfect man to implement a higher-tempo, helter-skelter blueprint. The return of Darcy Graham from injury has been a huge boon too. And the appointment of Gareth Baber, who led Fiji to Olympic sevens gold, to Blair's coaching staff this week underlines the sea change in approach. All the better still if Baber can tempt a few Fijian gems to follow him north.
Edinburgh's new style and new stadium are refreshing, no doubt. But how pleasing to see they have not lost the snarl and belligerence instilled in them by the old sheriff. Two of the most totemic men of the Cockerill era, Pierre Schoeman and Bill Mata, powered Edinburgh through a meteorological maelstrom and a bone-jarring Bulls challenge to register their second win of the United Rugby Championship. WP Nel came off the bench and did a number on the visiting scrummage.
Striking such a balance between pragmatism and panache will be key. Edinburgh have proven themselves adept at both.
Ulster and Munster impress now – but it's not now that counts
They're winning. They're doing everything the South African franchises are not and that the Welsh regions – bar the Ospreys – are struggling with. Both Munster and Ulster are four from four – Ulster swatting aside the Emirates Lions on Friday; Munster pulling off a great escape against Connacht on Saturday.
Yet this is October. The key games in their season will come in December, January, March, April and May. And that's when we'll see if they have really developed or if this is just one of those patterns that we have seen so often.
Dan McFarland, the Ulster coach, seemed to sense the mood in the room when he was questioned about this on Friday. "We were still profligate with the ball to an extent that is not going to win top-end games," he said. "We know that. We're still winning. We're going to keep learning."
They have to. It is 2006 since they last won a trophy; 2011 since Munster did so. The noisy neighbours down the road have a dressing room that stinks of champagne given how often they have been popping corks over the last decade. For Ulster and Munster to win silverware requires them to move to another level. What they're doing right now is good, but will it be good enough to beat a Leinster, a Harlequins, a Toulouse, a La Rochelle? No.
The rugby family is behind Tom Youngs
Tom Youngs is one of the most well-regarded players in the Gallagher Premiership. The former England and British & Irish Lions hooker has been a mainstay at Leicester Tigers for a decade alongside his brother Ben, and his resolute captaincy during a challenging period in the club's history will never be forgotten. Youngs announced earlier this year that the 2021-22 season was to be his last. As he approaches his 35th birthday, he felt it was time to head off for his second love; farming.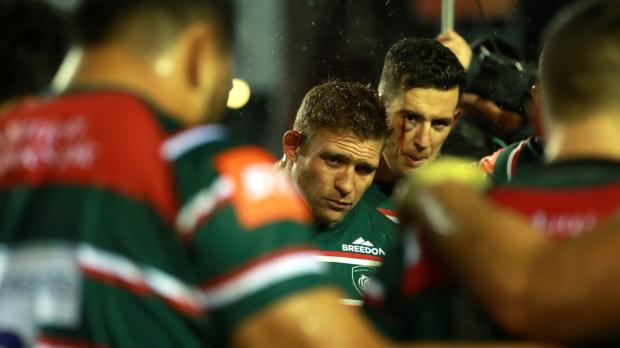 Four years ago, his wife Tiffany was seriously ill with cancer and the gravity of the situation meant his brother chose not to tour with the 2017 British & Irish Lions. Choosing family over professional success has always marked the Youngs family out as a special bunch, so the news that Tom has indefinite leave to return home to Norfolk to care for Tiffany, who has an unspecified illness, was met with sadness and concern within the game.
All thoughts go out to the family at what seems like a hugely challenging time.
Connacht have every right to be bitter
They won respect but not the game. No wonder Andy Friend was hurt on Saturday night. His team were the better one in the Irish derby, the side who deserved to win but who didn't, Munster prevailing in a fine inter-pro at Thomond Park.
The issue was the officialdom. Connacht had two tries wiped out – and correctly so. The referee and TMO did their jobs correctly. But Munster got away with a lucky score, when Tadhg Beirne kicked the ball on from an offside position prior to Chris Cloete touching down. It should have been ruled out. "I think – in fact I know – Tadhg was ahead of the kicker," said Friend, Connacht's coach, afterwards. "That try and the missed offside there, that's just inexcusable."
He isn't wrong. Too much rests on these decisions. Had Connacht won, they'd be two from two. Instead they are one from four with a home game – which just so happens to be switched from their Galway venue to a neutral one – to come this weekend. They need a break. If it wasn't for bad luck, they'd have none at all.
Super6 shows promise
The genesis of Scotland's semi-professional tournament was hugely controversial, sparking outrage in club-land over the concept, the contracting process, and the distribution of the six franchises.
There is, though, a collective willingness for the competition to work. Or at least there ought to be. For failure is in nobody's interest.
Scottish Rugby do not have the sterling to plough money in to a loss-making third pro-team, but they are beginning to cultivate enough players of sufficient pedigree to stock one. The Super6 is supposed to help aspiring players bridge the gap from the top echelons of the amateur game to the two professional sides.
With coronavirus scuppering the inaugural season, only now have we seen a campaign played to its conclusion, Ayrshire Bulls crowned richly-deserved champions on Sunday.
The competition has been compelling. A significant uptick in physical intensity, skill and tempo has underscored its rise. Though there is still an obvious drop-off from the URC, it has given fringe professionals badly-needed game-time. Some of the more impressive performers have been called up to train with Edinburgh and Glasgow.
Scottish Rugby hope to expand the tournament further, both through the addition of more franchises and cross-border fixtures against Welsh or Irish opposition. This season, long in the making, has given the Super6 and its players a fine platform.