Back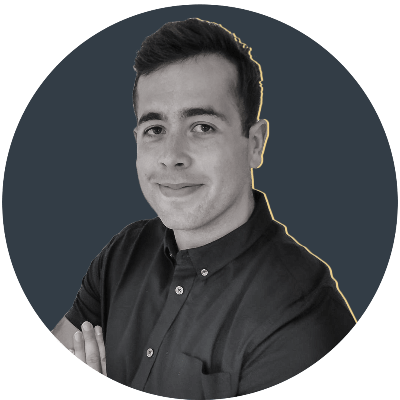 By Jamie Lyall
Eyes on the prize
As the match footage cut to Rassie Erasmus, a hulking tracksuit-clad figure carting on water, dispatching little nuggets of gen from behind his mask, patrolling the touchlines like a general surveying the battlefield, you could see the glint in the eyes of the gnarled Springboks supremo.
How he has longed for this day, for this series. For the cream of Britain and Ireland to land on his shores and for his world champion juggernaut to send them all the way back again, vanquished and broken.
This series dress rehearsal, South Africa A against the Lions, was a Test match in all but name. Those were Test players to a man out there in the cavernous Cape Town Stadium. Certainly, that was Test-level intensity, Test-level ferocity and Test-level brutality.
The Springboks have, famously, played only one match since their glorious march to the World Cup in 2019, nearly two full years ago. They have been ravaged by Covid-19, forced to suspend training and to do without big players through isolation protocols. The side who toppled the Lions 17-13 on Wednesday night were seriously strong, but not as strong as the team who will face the tourists in the first Test next Saturday.
The Boks, and particularly their monstrous pack, snorted with indignance at those myriad setbacks. They are frightening specimens and they ripped into the Lions in the early skirmishes like rabid dogs. This lot have been starved of battle in their national colours and it showed in their bloodlust. Faf de Klerk's steepling box-kicks, the colossal contacts of Eben Etzebeth and Franco Mostert, the brilliance of Lukhanyo Am, the captain, and the predatory wits of Cheslin Kolbe and Sbu Nkosi.
They may have played little rugby together, but they are world-class operators. Many of them have been totemic for their club sides this past year – De Klerk for Sale, Jasper Wiese for Leicester Tigers, the wizened maestro Morne Steyn for the Bulls, and of course, Kolbe for French and European champions Toulouse. Their identity, carved out by Erasmus and Jacques Nienaber, is so perfectly lucid that collective game time scarcely seems to matter.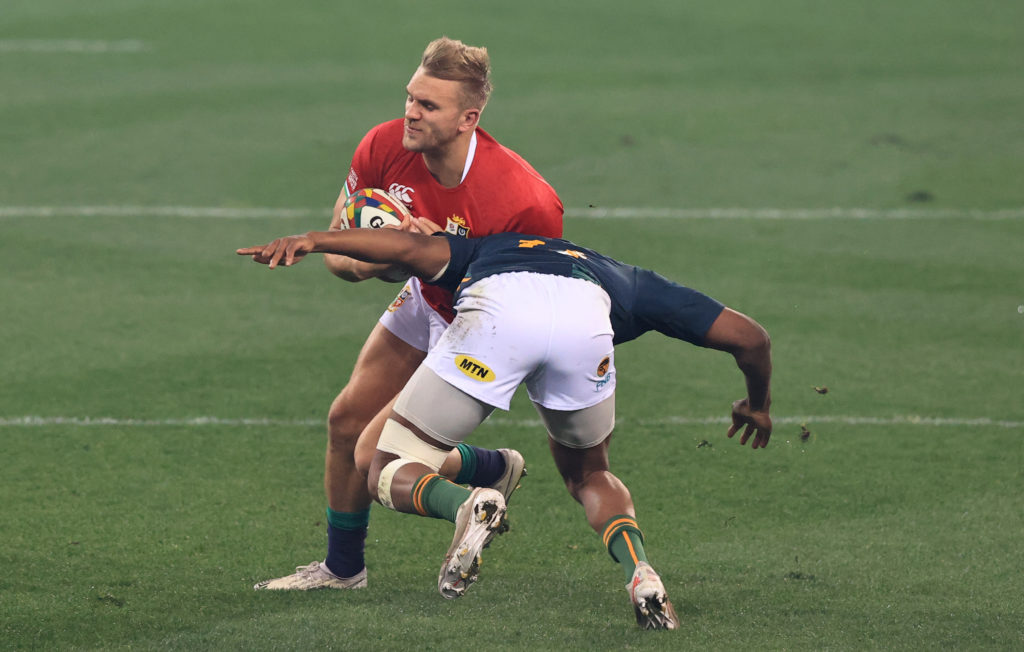 In that respect, this was a precious contest for Warren Gatland. It will have shown him – not that he needed showing – what his men are up against, and what kind of state this Springbok team plagued by strife are in. Gatland is too long in the tooth and too painfully aware of South African rugby to be lulled into expecting an undercooked and wilting rabble, but this will have dynamited any hope of catching his opponent cold.
There was much in that performance that Gatland will know already. Locking horns with the Springboks in their beloved bludgeon-fest is a fool's errand. The blitz defence is stifling and vicious but it can be unpicked with the correct strategy. Kick loosely to Kolbe, as Elliot Daly did, and he will bamboozle you like a springing gazelle. There is a steamroller coming down the tracks and he will have to be clever to derail it.
What will Gatland have learned about the make-up of his Test side? Wyn Jones scrummaged and carried well and it looks a safe bet that either he or Rory Sutherland will wear the number one jersey.
Referees are wiser to Maro Itoje's skullduggery but England's totem is exerting a growing and compelling influence on this tour. Gatland must decide whether Lazarus – or Alun Wyn Jones as he is more commonly known – is sufficiently fit to partner him. The Lions captain, invalided out with an ostensibly tour-ending dislocated shoulder 18 days ago, is, incredibly, on his way to South Africa. At nearly 36, it is an otherworldly feat of recovery. To start in such a colossal Test less than a month after so grave an injury? That really would be superhuman.
Iain Henderson has gone well. Adam Beard, Jones' replacement, showed those deriding his call-up what a giant, octopus-armed roadblock he can be in South Africa's quest for clean ball.
Itoje, of course, could play at six. As could Tadhg Beirne or Courtney Lawes, each of whom has shone when called upon, bring huge dynamism on the charge and their own telling points of difference. Hamish Watson is one of the players of the tour so far but was not involved on Wednesday night, and so missed the chance to press his case against proper, elite-level opposition.
This back-row conundrum is the most fascinating that Gatland must decipher. The only certainty just now is that occupying one of the three starting berths will be Tom Curry. England's scavenger went after the Springboks with relentless fury. He pilfered ball at crucial moments, cut down great lolloping mammoths of men, caught De Klerk with a charge-down and was at the heart of so much positive open-field running play.
Curry's battle with Watson for openside supremacy was always going to be one of the tastiest of the tour. With no outstanding candidate to play eight, might Gatland be tempted to shift Curry back a slot so he can field two of his most potent ball-winners and ferocious competitors?
In the backline, Conor Murray was outplayed by De Klerk. Owen Farrell was charged down for Nkosi's opening try, booted a penalty into touch-in-goal and, until the second half, struggled to unleash those outside him from 10. Gatland must be praying Dan Biggar, a late injury withdrawal, will be fit next Saturday.
Chris Harris was gassed by Kolbe, the only blot on a nigh-pristine copybook for the Scotland centre on tour and since that could happen to literally any player in world rugby, said blot is more of a speck. Harris is one of the shrewdest defenders in Europe but it was the timing and accuracy of his distribution that most caught the eye. He did his chances of Test selection no harm, especially with Robbie Henshaw nursing a niggle.
The midfield is an interesting area because Gatland is not flush with fit-and-firing options. Henshaw was a shoo-in pre-tour for his thunderous Six Nations showings, but Gatland must be sure of the Irishman's fitness. Farrell's nous, leadership and big-game temperament may propel him to the No12 slot, but Wednesday was a poor night for the England skipper. Bundee Aki is adding technical brain to his undoubted brawn, while Daly is a more dangerous attacker but weaker defender than Harris at 13, and has scarcely played there in recent seasons.
Josh Adams will play on one wing, despite missing the game to watch the birth of his child via video link. Anthony Watson, one of few Lions to slice open the Springboks' blitz, bossed the skies and made a try-saving tackle. He will start too. Either Stuart Hogg or Liam Williams will take the full-back slot. Hogg has a superior kicking game but Williams is more proficient in the air. Hogg is a marginally better attack threat; Williams has the Scot's number in defence. It will be a tight call.
There is one more game between now and then, between the wound-licking and video-studying of the A defeat and the full-blooded mayhem of the opening Test. If the strength of provincial opposition so far is anything to go by, it will take a truly magnificent performance against the Stormers for any Lion to force his way into the reckoning for the serious stuff.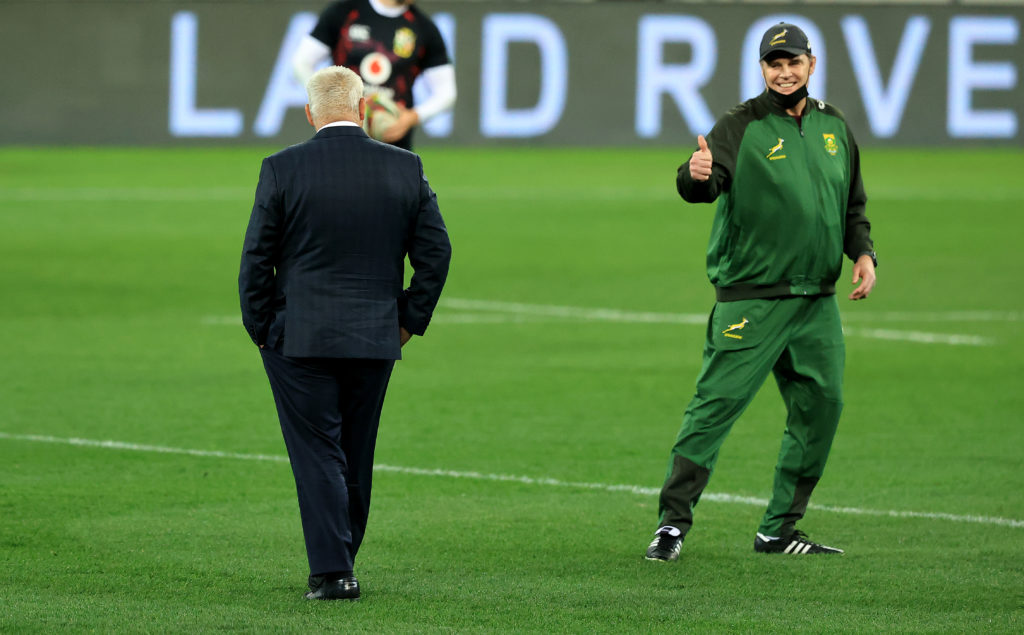 In home ranks, perhaps Erasmus may regret showing his hand so boldly, so soon. Perhaps it will jolt the tourists into a snarling response come July 24. Perhaps, though, it doesn't matter. The Boks' blueprint has never been shrouded in mystery and subtlety and since it is fiendishly hard to spoil, why should Erasmus bother to conceal it?
South Africa is a fraught country just now, held in the asphyxiating grip of coronavirus and frenzied political unrest. Looting, riots and violence blights the KwaZulu-Natal and Gauteng provinces to the north-east in the wake of former president Jacob Zuma's jailing. Hours before Wednesday's match, the South African Rugby Union announced the cancellation of weekend Currie Cup fixtures in the regions, citing safety concerns. The newsreels are sobering and the devastation profound. The BBC have reported a death toll of over 70, with more than 1,200 arrested. Erasmus brought his team and his country together in 2019. He must do so once more, in these traumatising days.
And yet, despite the virus' irrepressible presence, the domestic horrors and the great obstacles facing this whole event, hope shines bright. There was a degree of apathy towards this tour across the rugby world, a sense that only grew when positive tests were returned and biosecure bubbles popped. A sense that since the tour may never be played to completion, what was the point of investing oneself emotionally in it?
For what is a Lions series held in empty stadia in a locked-down nation? What is a Lions tour without hordes of travelling fans kitted out in dazzling scarlet to rival the rugby-infatuated locals? What, precisely, are the Lions without the team-bonding excursions, the township visits, the immersion in and supporting of the local community, the school trips, the nights out, the mischief-making, the embracing of a new culture off the field and mountainous quest to subdue their hosts on it?
All of that, save the rugby itself, is gone. Rendered impossible by Covid. But against this stark backdrop, Wednesday's definitely-not-a-Test was a rousing precursor of what is to come. For the first time, the series itself felt real and tangible and, on the evidence of that showing, it could yet be a series for the ages. The gauntlet has been thrown down.
More stories from Jamie Lyall
If you've enjoyed this article, please share it with friends or on social media. We rely solely on new subscribers to fund high-quality journalism and appreciate you sharing this so we can continue to grow, produce more quality content and support our writers.