Don't patronise Newcastle by talking about the plucky Falcons making the play-offs. They've got both grit and stardust, have built sensibly to this point and it could be the start of something special in the North East.
They've improved year on year and I thought they were in with a good shout of qualifying for the Champions Cup this season but to make it into the top four is a hell of an achievement and beyond even what they expected of themselves.
I remember speaking to Dean [Richards] at the start of the season and he said their target was to finish in the top six but they've grown as the campaign has gone on and have seen that they have nothing to fear and gradually started to believe that the play-offs were a realistic proposition.
The bulk of this side were at Kingston Park last season with Toby Flood adding a bit of experience and nous around the camp, Josh Matavesi being a solid addition in midfield and Gary Graham being plucked from Jersey and having an outstanding first season.
So, the recruitment has been fantastic with a limited budget but the coaching under Dave Walder, who has moved up to become head coach this season, has really taken players that aren't all household names on to the next level.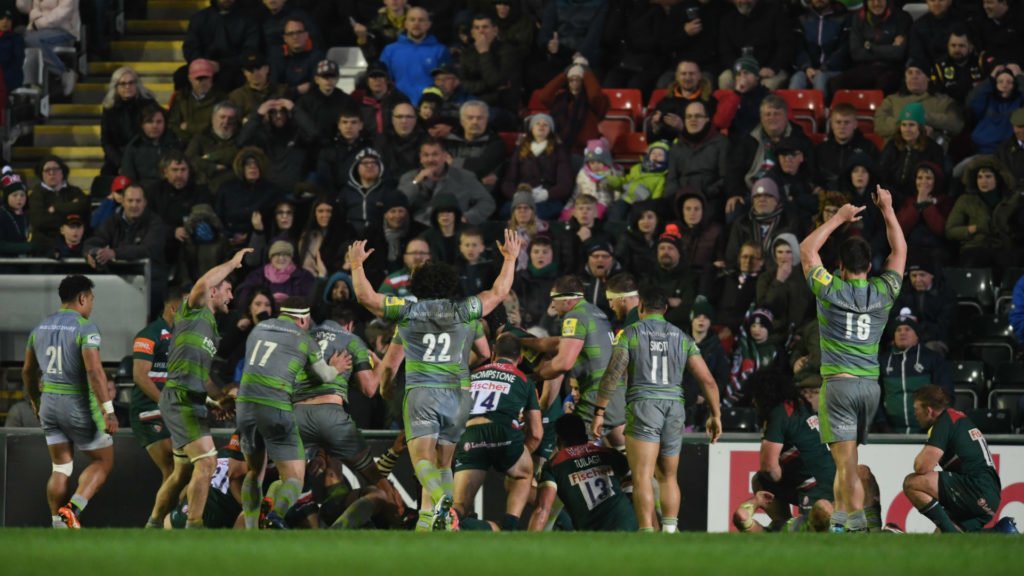 People are talking a lot about their attack but they've actually scored fewer tries than anyone else in the top 10 and it's their defence and how tough they've been to break down that's been the most impressive aspect of their game for me. Only Exeter and Saracens have conceded fewer tries in the whole of the Premiership.
John Wells has been around a long time and deserves a lot of credit for the work he's done as defence coach this season and perhaps him focusing on that underneath Walder has made a difference as well.
Micky Ward and Scott MacLeod have played key roles too and that coaching group has developed together. The make-up of it hasn't changed this season but Walder's voice now has more weight to it. He's the guy that oversees all of the coaching now and implements the game plan from Deano and that's worked so well for them.
They reached the semi-finals of the Challenge Cup and Anglo Welsh Cup as well, so that shows that there's depth in the squad now and the whole club is building nicely behind the scenes.
It's about belief as well. They now know how to win games and are confident that their game plan will deliver results, so when the going gets tough they trust each other and trust that they'll get the win if they stick to what they do well.
We survived when I was there in 2016 but finished 11th, then they ended up in eighth last season but to finish third or fourth this season is a remarkable achievement.
There's been a lot of consistency in the squad and in selection in the past couple of years and they've gradually become a lot more comfortable with their systems and what they're trying to do but the X-factor of Vereniki Goneva has really made the difference this campaign.
Their resolve, determination, spirit and forward power has been really impressive all year but you need star quality to make it into the play-offs as well and he has provided that in abundance with his 13 tries and everything else that he offers on top of that.
He scored another two tries on Friday night and has really come back to bite the Tigers after they let him go a couple of years ago. He's 34 now but I think they undervalued him massively and they'll certainly be regretting that decision now.
If you stick him in Leicester's team now, I guarantee they'd be in the top four. The form that he's in at the moment, he would walk into any Premiership team.
Leicester have missed out on the play-offs for the first time in 14 years and for the Falcons to win at Welford Road for the first time for two decades and eliminate them will have made it even sweeter for Deano after he left there under a bit of a cloud in 2004.
It's the end of an era for the Tigers but it's all about the Falcons this year and it could be the start of a great new dawn for them.
They've got absolutely nothing to fear in the semi-finals. They've won 10 of their last 12 Premiership games and have won seven of their away fixtures in the league, so nobody's going to want to play them. Home advantage is massive in the play-offs and Exeter and Saracens will be big favourites but Newcastle won't mind that one bit.
Mailing List
Sign up to our mailing list for a weekly digest from the wide world of rugby.
Sign Up Now