Your 2018/19 Top 14 season club-by-club preview
In early June, streetwise Castres outsmarted an overawed Montpellier to lift the 2017/18 Top 14 title.
This weekend, the new season kicks off in France, with Montpellier, Toulon, Racing 92, Toulouse, Lyon, Stade Francais and Clermont among the teams likely to mount a serious challenge for Castres' crown. With so much to play for, and so little to choose between the teams, here's our view of all 14 teams' chances in the weeks and months ahead.
Agen
Arrivals: Hans Lombard-Buret, Nicolas Saliou, Quentin Vignasse, Xérom Civil, Yohan Montes, Adrian Motoc, Andrés Zafra, Thomas Geffre, Romain Briatte, Christian Lacombe, Damien Larue, Léo Berdeu, Lucas Yborra, Maxime Faucquez, Benito Masilevu, Fouad Yaha, Timilai Rokoduru
Departures: Clément Vermond, Meddih Ahaouche, Oliver Butler, Vakhtangi Akhobadze, Clément Martinez, Loick Jammes, Rayne Barka, Cédric Thouchkaieff, Corentin Braendlin, Leandro Cedardo, Nathanaël Pouilloux, Akapusi Qera, Antoine Erbani, Léo Ghirard, Marco Kotze, Pio Muarua, Quentin Pueyo, Valentin Novello, Florian Lanave, Ignacio Mieres, Jérémy Russell, Pierre Fouyssac, Ryan Dubois, Clément Farah, Filipo Nakosi, George Tilsley, Lucas Tolot, Branden Holder, Florian Denos, Pierre Le Huby
2017/18 finish: 11th
Budget 2018/19: €13.8million (14th in Top 14 spending)
Agen exceeded many an expectation on their return to the French top flight last season. Finishing above Stade Francais and a solid seven points above the danger zone – courtesy of a very decent run-in – was a tremendous result for the club with the smallest budget in the Top 14. Under normal club-planning circumstances, a consolidation season follows a survival one, but Agen – despite the smarts of director of rugby Philippe Sella and coach Mauricio Reggiardo – are likely to be sucked into the relegation dogfight once again. This one might be a season too far.
Player to watch: Benito Masilevu. The Fijian winger has joined from relegated Brive and has the difficult job of filling a major part of the try-scoring hole left by the departures of Filipo Nakosi, who has joined brother Josua Tuisova at Toulon, and George Tilsley.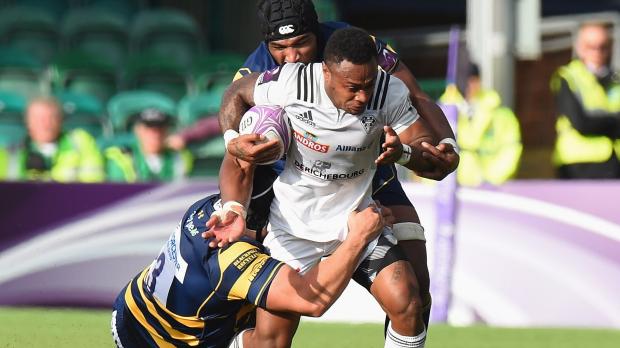 Bordeaux
Arrivals: Laurent Delboulbès, Seta Tamanivalu, Semi Radradra, Romain Buros, Brock James, Afa Amosa, Ulupano Seuteni, Kane Douglas, George Tilsley, Nicolas Plazy, Beka Gorgadze, Eto Nabuli, Lekso Kaulashvili, Saba Kaulashvili, Viliamu Afatia, Tevita Ratuva, Florian Cazenave
Departures: Sebastien Taofifenua, Simon Hickey, Hugh Chalmers, Nick Frisby, Iban Etcheverry, Loann Goujon, Pierre Gayraud, Kitione Kamikamica, Ed Fidow, Metuisela Talebula, Jayden Spence, Johan Aliouat, Marc Clerc, Fa'asiu Fuatai, Apisai Naqalevu, Pablo Uberti, Ben Volavola, Peceli Nacebe, Tian Schoeman, Gauthier Doubrère, Tom Juniver, Anthony Vermont, Jean-Baptiste Poux
2017/18 finish: 10th
Budget 2018/19: €23million (11th in Top 14 spending)
Bordeaux's season ground to a halt after Jacques Brunel – himself a new appointment after Raphael Ibanez's exit at the end of the 2016/17 season – left just after Christmas for the France job. His replacement, internal promotion Rory Teague, has had a pretty big clear-out this summer, and brought in Luke Narraway to replace new Brive boss Jeremy Davidson as forwards coach. Smart signings in Semi Radradra and George Tilsley add cutting edge to the back line, but the pre-season loss of young French gun Mathieu Jalibert, out for several months after reinjuring his knee, will be a blow to Bordeaux's plans.
Player to watch: Semi Radradra. Poaching code-convert Radradra from Toulon was the transfer coup of last season. It had taken the Fijian no time at all to adjust from league to union on the Mediterranean coast – now he'll have to do it all over again on the shores of the Atlantic. Watch out, too, for veteran Brock James, who will have a bigger-than-expected role to play for the next few months following Jalibert's injury.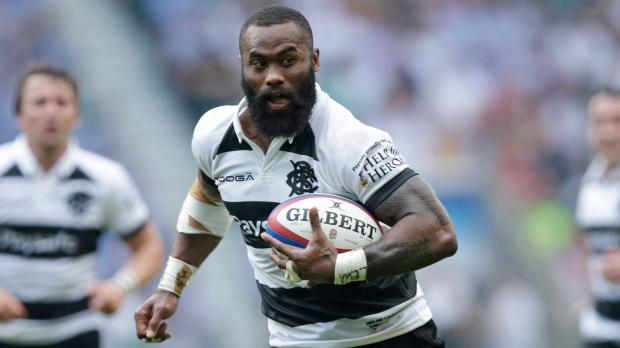 Castres Olympique
Arrivals: Paea Fa'anunu, Scott Spedding, Marc Clerc, Tapu Falatea, Wilfrid Hounkpatin, Camille Gérondeau, Kevin Gimeno, Yann David, Martin Laveau, Lucas Tharin, Antoine Bouzerand
Departures: Kylian Jaminet, Damien Tussac, Mihai Lazar, Eric Sione, Afusipa Taumoepeau, Yohan Montès, Pierre Bérard, Alexandre Bias, Gaëtan Clermont, Jordan Ladhuie, Lucas Vaccaro
2017/18 finish: Champions (6th in regular season)
Budget 2018/19: €23.7million (10th in Top 14 spending)
Despite their recent record, defending champions Castres, who have reached the final three times in the past six seasons and won twice, still play up to the plucky underdog myth – and their lowly position on the budget league table suggests there's more than a hint of truth in the story. But their spending this year is €300,000 less than moneybags Racing 92, and €3.3million behind deep-pocketed behemoths Montpellier. Last season, they became the first to win the French championship having finished sixth in the league – and it should be no surprise to see them in the post-season mix once again, as they have been every year bar one since playoffs were introduced. That is, as long as they avoid the curse of the champions that bedevilled Clermont last season, Stade Francais in 2015/16, and – yes – even Racing in 2016/17. Their opener is a trip to Montpellier, the side they beat in June's final, so don't expect them to get much change from that first outing.
Player to watch: Armand Batlle. There are bigger names at the club – Rory Kockott, the ever-lasting Rodrigo Capo Ortega, Mathieu Babillot, and new arrival Scott Spedding, for example – but the winger quietly and unfussily went about the business of scoring 12 tries last season. With fullback Julien Dumora having his best ever season, too, the duo took a massive amount of the point-scoring workload off teammate and wing oppo David Smith.
Continue reading below…
Watch now: Episode 1 of Rugby Pads and Big Jim visits Freddie Burns

Clermont
Arrivals: Daniel Bibi Biziwu, Antoine Bousquet, Kévin Noah, Kévin Viallard, Goulwen Gueho, Apisai Naqalevu, George Moala, Tim Nanai-Williams
Departures: Aaron Jarvis, Lucas Devic, Nika Neparidze, Raphaël Chaume, Maxence Barjaud, Camille Gerondeau, Otar Giorgadze, Robin Garret, Charly Trussardi, Charles Villatte, Luke McAlister, Atila Septar, Aurélien Rougerie, Malietoa Hingano, Pierre Begon, Alexandre Nicoue, David Strettle, Noa Nakaitaci, Pierre Tournebize, Scott Spedding, Soheyl Jaoudat
2017/18 finish: 9th
Budget 2018/19: €32.5million (2nd in Top 14 spending)
Looking in from the outside, there's something odd in the state of Clermont right now. Despite a season from hell – which, admittedly, wasn't helped by a bonfire of injuries that would have crippled even the All Blacks (the great French word to describe this is hecatombe); despite a long list of departures including some big-name, big-game players; despite a squad for the new campaign that looks light in key areas, Franck Azema has resisted the urge to go mad in the transfer market. His signings include big names in George Moala and Tim Nanai-Williams – but also feature a couple of 16-year-old prospects. It's clear the club is planning for the long-term, but they have to keep an eye on the near-future too. Missing out on Champions Cup rugby for a season turned out to be something of a godsend for Toulouse. Clermont need a similar reaction this season.
Player to watch: Alivereti Raka. How Clermont missed the winger in the second half of last season, after an ACL injury in December ended his season after he had scored 13 tries in 11 outings.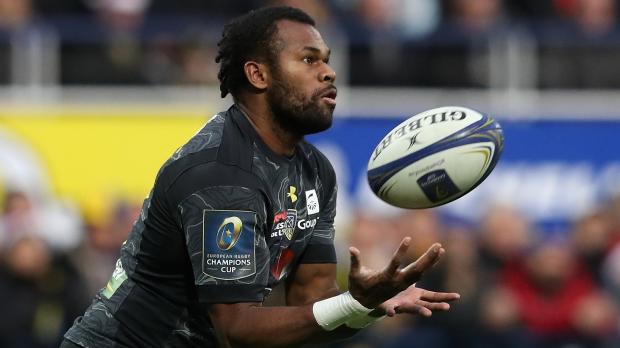 Grenoble
Arrivals: Davit Kubriashvili, Halani Aulika, Jaco Van Rensburg, Mihaï Lazar, Vazha Kapanadze, Mike Tadjer, Clément Ancely, Steeve Blanc-Mappaz, Taiasina Tuifua, Théo Nanette, Ben Lucas, Junior Rasolea, Pablo Uberti, Taleta Tupuola, Raymond Rhule, Gaëtan Germain
Departures: Sona Taumalolo, Benat Auzqui, Dayna Edwards, Iges Lape, Latu Talakai, Pierre Maiau, Ropate Rinakama, Arnaud Heguy, Paulin Mas, Aly Muldowney, Steven Giroud, Dylan Hayes, Nuku Swerling, David Mele, Axel Paramelle, Nigel Hunt, Taiso Silafai-Leaana, Edgar Bazin, Benoît Jasmin
2017/18 finish: Promoted from Pro D2
Budget 2018/19: €18million (12th in Top 14 spending)
The Top 14 has long been tough to call (who, other than that the most die-hard of fans, had Castres down to win last season?), but this one is as difficult as it gets. And Grenoble – along with fellow top-flight returnees Perpignan – have the toughest of jobs. Survival. Both should manage it but, in the case of Grenoble at least, it's likely to be a close-run thing. Still, they came up the hard way, beating Oyonnax in a survival/promotion play-off, so at least they know what's in store.
Player to watch: Gaëtan Germain. The howitzer boot lost its rangefinder in a nightmare, injury-hit campaign for Brive last season. Expect normal service to be resumed halfway up an Alp this time around – and Grenoble will need him at his points-machine best from week one to 26.
La Rochelle
Arrivals: Arthur Joly, Sila Puafisi, Alec Maloir, Lopeti Timani, Rémi Bourdeau, Ihaia West, Maxime Lafage, Brieuc Plessis-Couillaud, Marc Andreu
Departures: Jonathan Taliauli, Lekso Kaulashvili, Luc Mousset, Jérémie Maurouard, Dom Barrow, Grégory Lamboley, Jason Eaton, Adrien Alligner, Afa Amosa, Brock James, Rene Ranger, Kamilieni Raivono, Charles Bouldoire
2017/18 finish: 7th
Budget 2018/19: €25.6million (7th in Top 14 spending)
La Rochelle were thoroughly entertaining as they made it to the last eight of the Champions Cup last season, but then slipped up domestically in the run-in. Now under rejigged management, with Jono Gibbes coming on board after just one season at Waikato, they'll hope to rediscover the joie de vivre that surprised the Top 14 in 2016/17 and European rivals in 2017/18. But the other clubs have La Rochelle's number now. It will be difficult this season.
Player to watch: Ihaia West. The ex-Hurricane's ability to form an effective halfback hinge with either former Chief Tawera Kerr-Barlow or the underrated Alexi Bales will dictate the season for the entertaining La Rochelle.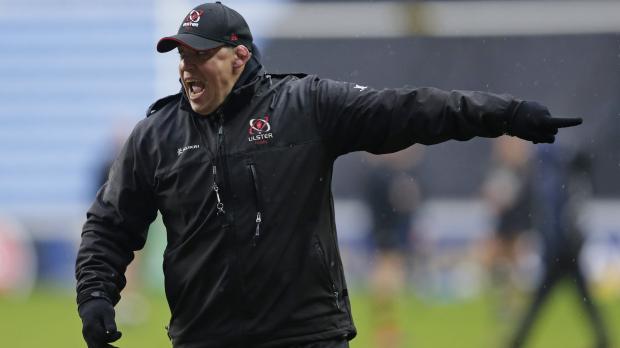 Lyon
Arrivals: Raphaël Chaume, Jérémie Maurouard, Loann Goujon, Patrick Sobela, Jean-Marc Doussain, Jonathan Wisniewski, Charlie Ngatai, Noa Nakaitaci
Departures: David Attoub, Guram Papidze, Stéphane Clément, Tornike Mataradze, Andrés Zafra, Antoine Gage, Bence Roth, Josh Bekhuis, Charles Antoine Benoit, Giorgi Javakhia, Taiasina Tuifua, Théophile Cotte, Thibault Rampa, Toa Halafihi, Fréddie Michalak, Léo Berdeu, Mike Harris, Piero Dominguez, Yann Caillat, Hemani Paea, Théo Belan, Théo Roche, Timilai Rokoduru
2017/18 finish: 5th (knocked out in play-off semi-final v Montpellier)
Budget 2018/19: €29.8million (5th in Top 14 spending)
Everything looks to be going in the right direction for Lyon. They have the budget. They have the coach in Pierre Mignoni. They have a punchy, direct and livewire style and a savagely powerful pack. As long as their heads are not turned by a first Champions Cup campaign, this has all the hallmarks of an even more successful campaign.
Player to watch: Pierre-Louis Barassi. Bit of a surprise call, probably, given that Charlie Ngatai and Noa Nakaitaci are new arrivals at the club, and that it's the campaign after the breakout season before for scrum-half Baptiste Couilloud. But word from the club is that big things are expected of the young centre, who was part of France's victorious squad at the under-20 World Championships this summer.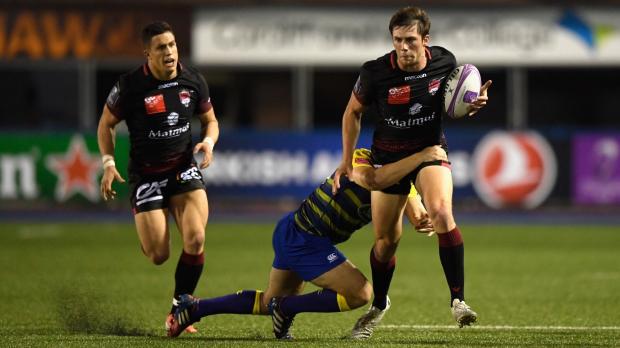 Montpellier
Arrivals: Alexandre Betti, Daniel Brennan, Levan Chilachava, Julien Ledevedec, Nabi Sane, Wiaan Liebenberg, Julien Tomas, Pierre Tournebize, Johan Goosen
Departures: Bilal Dikhal, Cody Thomas, Davit Kubriashvili, Charles Geli, Marco Manfredi, Yan Tabarot, Alex Gimeno Alvarez, Julien Delannoy, Nathan Segor, Luka Plataret, Joe Tomane, Jules Got, Timothé Hauw, Jesse Mogg, Joffrey Michel
2017/18 finish: Finalists (finished first in regular season)
Budget 2018/19: €27million (6th in Top 14 spending)
Vern Cotter's side were the strongest and most consistent in last season's Top 14 – especially at home, only to be well and truly mugged in the final. They won't make that mistake again. Johan Goosen is their big-name and suitably controversial signing, but expect big things from Julien Ledevedec, Levan Chilachava, Wiaan Liebenberg, Nabi Sane and academy newbie Daniel Brennan (son of Ireland international Trevor Brennan, who hit the headlines for his post-match interview at the U20's World Cup after France beat New Zealand), all brought in to bolster an already ferocious pack. A top-six place is theirs for the taking. A first title could come in June 2019.
Player to watch: Johan Goosen. Who's not going to be interested in the return to France of the once 'retired' Goosen? We all know the story of his sudden departure from Racing 92 in December 2016, a few months after he helped lift the Top 14 title and not long after he had signed a big-money long-term deal. The better part of two years' later, he's back in the French top-flight, after Mohed Altrad paid a reported €1.4million to get him off the books at Racing. The question remains, despite a couple of Pro 14 games with Cheetahs to shake some of the rust off: is this new Goosen worth that much?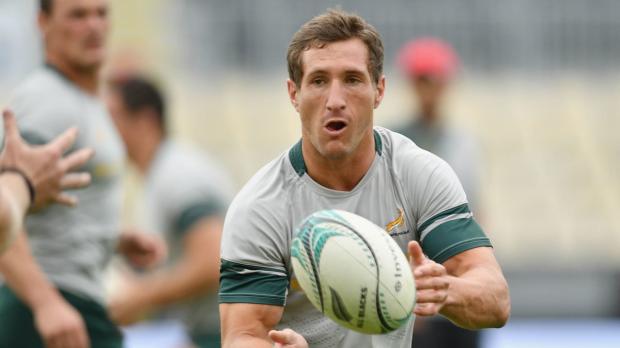 Stade Francais
Arrivals: Moses Alo-Emile, Siegfried Fisi'ihoi, Soulemane Camara, Stéphane Clement, Yoann Maestri, Talalelei Gray, Matías Salvatierra, Piet Van Zyl, Nicolas Sanchez, Alex Arrate, Atu Manu, Gaël Fickou, Julien Delbouis, Malietoa Hingano, Adrien Lepegue, Lester Etien, Kylan Hamdaoui
Departures: Emmanuel Felsina, Jean-Baptiste De Clercq, Lorenzo Cittadini, Nassim Aanikid, Sakaria Taulafo, Zurabi Zhvania, Craig Burden, Maxime Gau, Brandon Nansen, Dan Tuohy, Marvin Woki, Bakary Meite, Matthieu Ugena, Steevy Cerqueira, Charl McLeod, Terry Bouhraoua, Antoine Frisch, Christa Powell, Meyer Bosman, Paul Williams, Shane Geraghty, Théo Millet, Faraj Fartass, Karim Qadiri, Marvin O'Connor, Romain Martial
2017/18 finish: 12th
Budget 2018/19: €34million (1st in Top 14 spending)
The name Stade Francais may carry the weight of 135 years of history – but, make no mistake, this is to all intents and purposes a new club. Under new ownership, under new management, and with an overhauled playing staff. We've never seen a Stade Francais the likes of this – even in the mad-bonkers Max Guazzini years. Billionaire owner Hans-Peter Wild couldn't do much on the pitch last season. Off it, he wasted little time tying certain Stade players including Jules Plisson, Sekou Macalou, and Jonathan Danty to long-term contracts before turning his gaze and his chequebook beyond the confines of Stade Jean-Bouin. Big-money signings Gael Fickou and Yoann Maestri, who cost Dr Wild a cool €1.4-plus million to prise from existing contracts, were followed by a mass end-of-season player clearout as new coach Heyneke Meyer set about creating a 5G Stade. Rumour has it that Wild has his eye on a very big All Black fish, too, to head Pariswards after next year's World Cup. Dr Wild is a patient man, which is good news for Meyer and the squad, as they probably won't win any silverware this year. Mourad Boudjellal had to wait more than a decade for Toulon to claim a major title. Jacky Lorenzetti took longer. Mohed Altrad has been involved with Montpellier since 2011. His first and so far only title, the Challenge Cup, came in 2016. Even so, and despite his pledge to spend €30million-plus a year for at least three years, he will expect some return on his investment sooner rather than later.
Player to watch: Gael Fickou. Bringing the international centre to Paris burned a €750,000 hole in Dr Wild's admittedly deep pockets. Now, like Goosen at Montpellier, and team-mate Maestri, who cost just a few thousand euros less, he has to deliver.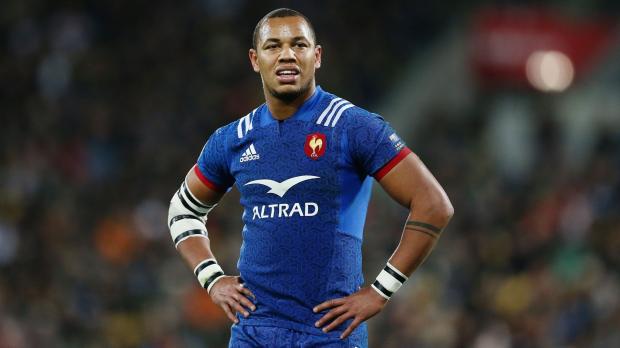 Pau
Arrivals: Rayne Barka, Dan Malafosse, Julien Delannoy, Antoine Erbani, Ben Roche, Clément Fournier, Julien Blanc, Atila Septar, Eoghan Barrett, Jesse Mogg
Departures: Jérémy Hurou, Sylvain Charlet, Thomas Bianchin, Jone Sevou, Julien Pierre, Masalosalo Tutaia, Sabri El Ghoul, Julien Tomas, Brandon Fajardo, Aingel Arbaud, Conrad Smith, Romain Buros
2017/18 finish: 8th
Budget 2018/19: €25million (8th in Top 14 spending)
Smart signings in Antoine Erbani, Atila Septar and Jesse Mogg – and the even smarter capture of ex-player Conrad Smith on a coaching deal alongside fellow one-time All Blacks Simon Mannix and Carl Hayman has firmly put the constantly improving Pau in with a serious chance of a top-six challenge. Consistency has long been Pau's problem, and it's in Smith's remit to solve that. No easy task, but we're talking Conrad Smith, here…
Player to watch: Colin Slade. Player welfare comes first, and Pau were absolutely right to sideline Slade when they were still in with a chance of the playoffs last season, after he suffered one traumatic brain injury too many. Even with their new signings, and a solid core of good players, they'll need him back at his best to mount that challenge.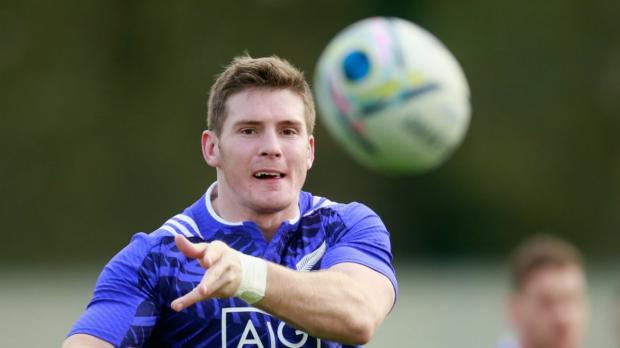 Perpignan
Arrivals: Eric Sione, Sylvain Charlet, Cyril Deligny, Manu Leiataua, Johan Van Heerden, Masalosalo Tutaia, David Mele, Paddy Jackson, Afusipa Taumoepeau, Eroni Sau, Wandile Mjekevu
Departures: Gabriel Polit, Joe Jones, Stephan Kotze, Tevita Mailau, Martin Garcia Veiga, Yann De Fauverge, Romain Millo-Chluski, Valentin Chapon, Alasdair Strokosch, Christophe Andre, Frédéric Gendre, Matthieu Majeau, Sione Tau, Thibault Dufau, Christopher Ruiz, Jacques-Louis Potgieter, Jens Torfs, Lifeimi Mafi, Vincent Hollet, Samuel Faconnier, Mathieu Berbizier
2017/18 finish: Promoted as Pro D2 champions
Budget 2018/19: €16million (13th in Top 14 spending)
Player to watch: Perpignan fairly romped to the Pro D2 title last season, scoring a truckload of tries setting various records along the way. The Top 14, of course, is a whole new challenge, but they've recruited cleverly. Afusipa Taumoepeau and Eric Sione have made the relatively short trip from defending Top 14 champions Castres. Paddy Jackson has joined from Ulster, and David Mele travels from former Pro D2 rivals and fellow Top 14 promotees Grenoble. A difficult first season back in the top flight is in store for the 2009 champions, but their return is to be welcomed. There are few grounds better than Stade Aimé Giral to watch French rugby.
Player to watch: Lucas Bachelier. After 18 months out with a knee injury, the 23-year-old flanker returned to action in pre-season. Despite the fact that France is well-served in the backrow department for the next decade, it's no stretch of the imagination to believe that Jacques Brunel will be watching Bachelier's progress very closely indeed.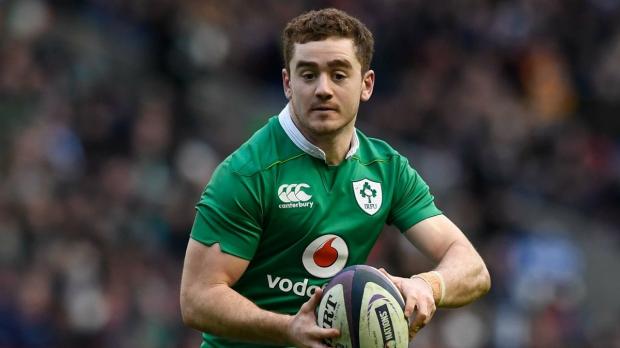 Racing 92
Arrivals: Georges-Henri Colombe, Issam Hamel, Dominic Bird, Fabien Sanconnie, Jordan Joseph, Ben Volavola, Finn Russell, Luigi Tarozzi, Raphaël Lagarde, Olivier Klemenczak, Théo Costosseque, Simon Zebo
Departures: Amaury Roulier, Luc Ducalcon, Luka Goginava, Viliamu Afatia, Adrian Motoc, Manuel Carizza, Patricio Albacete, Charles William Nyoungue, Matthieu Voisin, Nabi Sane, So'otala Fa'aso'o, Yannick Nyanga, Benjamin Dambielle, Dan Carter, Maxence Macia, Rémi Tales, Albert Vulivuli, Anthony Tuitavake, Marc Andreu, Johan Goosen, Matt Worley
2017/18 finish: 2nd in regular season – knocked out in play-off semi-finals
Budget 2018/19: €24million (9th in Top 14 spending)
It's not quite all change at the U Arena, but Racing come into the new campaign minus the services of several big-name places – notably Dan Carter, Yannick Nyanga and Patricio Albacete. But, with Dominic Bird, Fabien Sanconnie, Jordan Joseph, Finn Russell, and Simon Zebo coming in, there remains no shortage of star power in the ciel-et-bleu. What's more surprising is how far down the playing budget league table Racing have fallen. That said, coaches Laurent Labit and Laurent Travers know what they're doing, having guided first Castres, then Racing to Top 14 titles, and led the latter to two Champions Cup finals.
Player to watch: Jordan Joseph. It's easy to get a little bit carried away about the 18-year-old who cooked up a storm at the World Under-20s championships in southwest France in June. But even in this star-studded company, he looks to be something just a little special. Racing will have to look after him carefully – he still has much to learn, but this guy's good.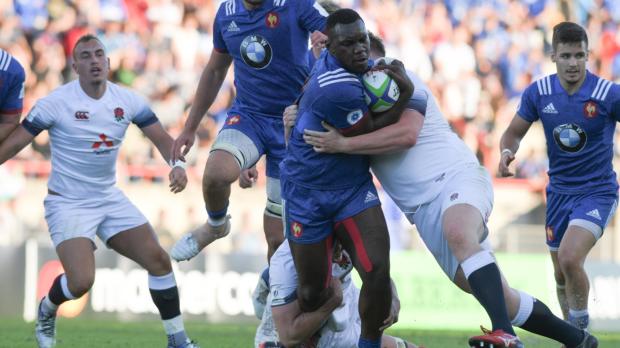 Toulon
Arrivals: Luka Chelidze, Sébastien Taofifenua, Jacques Potgieter, Liam Messam, Stéphane Onambele, Anthony Meric, Rhys Webb, Daniel Ikpefan, Filipo Nakosi, Julian Savea
Departures: Laurent Delboulbes, Levan Chilichava, Thomas Vernet, Dave Attwood, Jocelino Suta, Duane Vermeulen, Juan Martin Fernandez Lobbe, Lucas Gulizzi, Samu Manoa, Alby Mathewson, Sébastien Tillous-Borde, Jonathan Wisniewski, Quentin Lalarme, Lucas Yborra, Ma'a Noni, Maewen Sao, Semi Radradra, Bryan Habana, Chris Ashton, Lucas Pittavino, Vincent Clerc, Edoardo Padovani
2017/18 finish: 3rd in regular season – knocked out in first round of playoffs
Budget 2018/19: €30million (4th in Top 14 spending)
Another Top 14 season, another Toulon coaching team. Yawn. This time it's Patrice Collazo, once of La Rochelle, and former playing stalwarts Juan Martin Fernandez Lobbe and Sébastien Tillous-Borde in the coaching hotseat. Unlike Dr Wild, Mourad Boudjellal will want immediate results – not in terms of silverware, but in performances. Under Fabien Galthie, Toulon were inconsistent and, from time to time, dim-witted, for all that they reached the knockout phase of both the Champions Cup and Top 14. Such performance standards will not be acceptable this season.
Player to watch: Daniel Ikpefan. A bit of a surprise, given the star quality of other players in the squad, Savea, Bastareaud, Webb, Potgieter, Nakosi, Tuisova. But the 24-year-old was a rare highlight in a tough relegation season for Oyonnax last time out. Watch out, too, for Charles Ollivon, who's returning from long-term injury. And also for academy stars Louis Carbonel and Anthony Meric, who should get some playing time.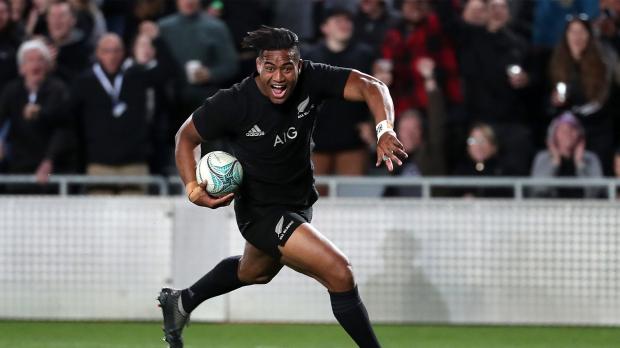 Toulouse
Arrivals: Pierre Gayraud, Alban Placines, Jerome Kaino, Pierre Pages, Dimitri Delibes, Maxime Mermoz, Pierre Fouyssac, Pita Ahki, Théo Belan
Departures: Daniel Brennan, Daniel Mienie, Hans Lombard-Buret, Quentin Vignasse, David Roumieu, Teddy Durand, Antoine Bousquet, Yoann Maestri, Bastien Scotto D'Apollonia, Talalelei Gray, Anthony Meric, Jean-Marc Doussain, Mattéo Faucher, Tristan Tedder, Florian Fritz, Gaël Fickou, Yann David, Maxime Marty, Paul Perez, Rémy Baget, Wandile Mjekevu
2017/18 finish: 3rd in regular season – knocked out in first round of playoffs
Budget 2018/19: €32million (3rd in Top 14 spending)
Let's be honest, the trauma of a season out of the Champions Cup has worked wonders at Stade Ernet Wallon. Having survived a blood-on-the-backroom-floor cull, head coach Ugo Mola – who's joined this year in a double-sized hotseat by Regis Sonnes – was able to blood youngsters in the Challenge Cup, and bring more than a few into the senior side. It worked. Toulouse were good value for their third-place finish, decisive and quick-witted, where they had been lumpen and leaden the previous season. They very probably should have dispatched Castres in the first round of the play-offs. Expect more of the same this time around, though a lengthy injury lay-off for prop Cyril Baille won't go down well.
Player to watch: Romain N'Tamack. The injury to Bordeaux's Mathieu Jalibert could see the 19-year-old propelled up the international fly-half ranks rather sooner than expected. But N'Tamack regularly proved last season – and again during the World under-20 championships – that he has the temperament for the biggest stage.
You may also like: Jaco Kriel's Super Rugby suggestion

Comments
Join free and tell us what you really think!
Join Free