'We fill stadiums for the All Blacks but that's about it...If you don't try things, it's going to be a disaster'
When Gregor Townsend was handed the reins at Glasgow Warriors in 2012, he embarked on a voyage of discovery, a journey to the home of Super Rugby's great swashbucklers that would sharpen his senses and fuel his thirst for the challenges to come.
Townsend went to Waikato, home of the Chiefs, a team of brothers in the midst of a startling metamorphosis under Dave Rennie and Wayne Smith, playing some mesmeric rugby en route to a first-ever title.
Smith is one of rugby's most agile brains with a trophy-laden CV to prove it. Four Super Rugby titles with two teams. A reinvigoration of flailing Northampton Saints. Coveted by the great Sir Graham Henry and Steve Hansen in successive All Blacks World Cup triumphs and a slew of Rugby Championships and Bledisloe Cups along the way.
What Smith also has is a wonderful grasp of the intangibles and the critical importance of developing in his teams unity, culture and the sense of playing for something more. In the early days, he was almost prophetic in his introduction of the concepts. Now, these are words that pepper the modern sporting vernacular albeit frequently fail to bear substance beyond the rhetoric. In Townsend, Smith saw a free-thinking young coach with a lust for knowledge.
Continue reading below…

"Gregor chose to come to a franchise that played free-wheeling rugby, which was very unique," Smith says.
"We had a different style of play, a different language and we developed huge personal meaning in who we were and who'd been before us, not just in rugby but in the settlement of the area. We fed that constantly.
"So he chose to come to an area that was really different. I thought that was a really brave but really smart thing to do, because Scotland is different. You've got a chip on your shoulder a bit like we do and you've got to use that sometimes.
"After he'd been with us, I came up for about 10 days to have a look at what he was doing. I wouldn't say it was the Chiefs in Scotland but he had intelligently used a lot of our concepts to develop his own Glasgow Warriors spirit. It was very impressive – I loved that visit, I loved what he was doing with the players.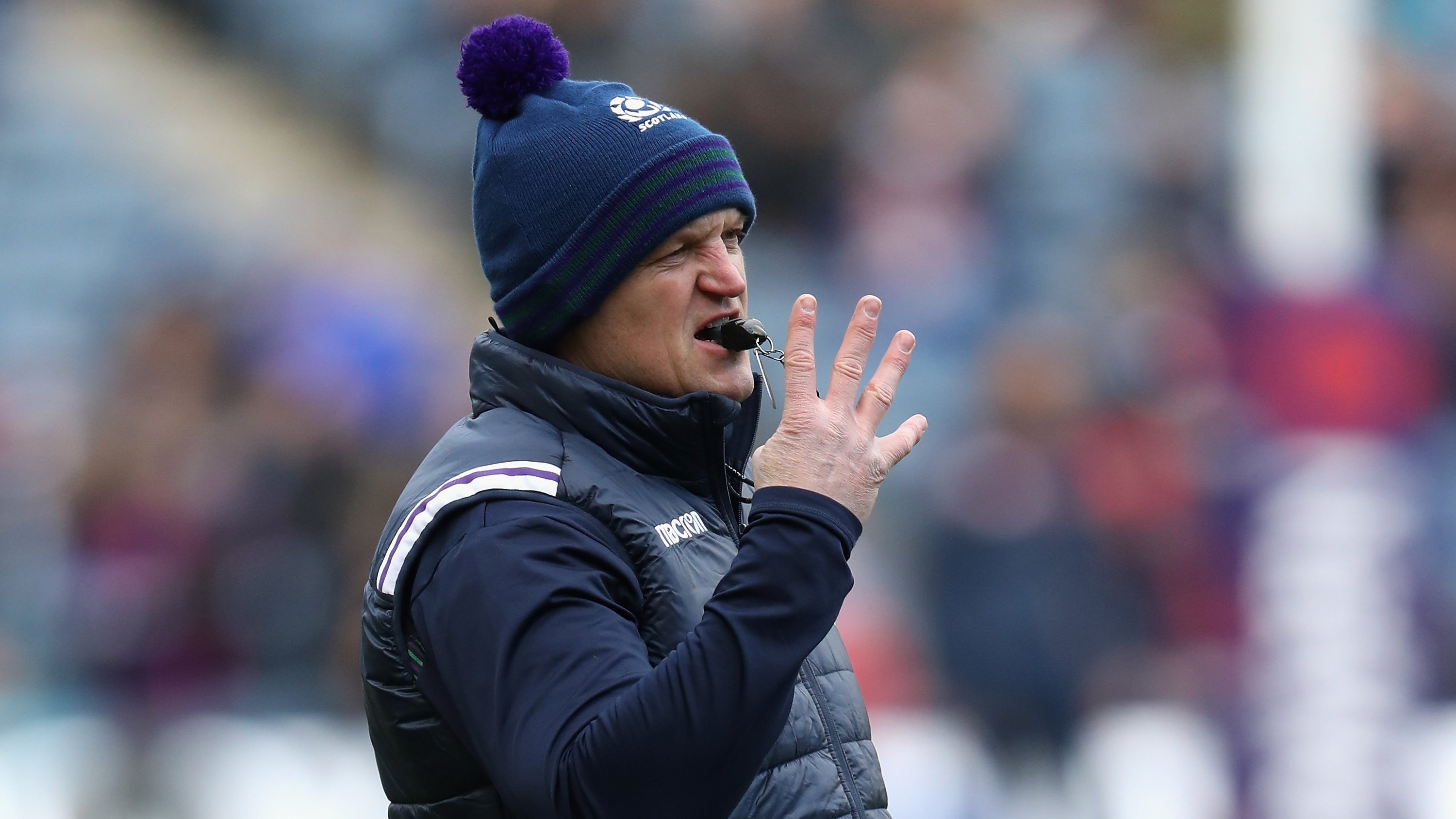 "What I love is his openness to learning, to sharing ideas – you've just got to watch him in the coaches' box, he loves it. He doesn't seem to be up-tight, you know the style of play he wants, the effort and involving all 15 players in it. It looks to me as if he's about mastery. He's a purist.
"The game's more important than the result, and he knows the result will come if they play the game right."
Smith engendered an incredible ethos when he took charge of the struggling Crusaders in 1997. When he left for the All Blacks three years later, they were snarling back-to-back champions who would tackle a train for each other and went on to dominate the tournament for much of the next decade.
It was the same when he joined Rennie and the Chiefs after the 2011 World Cup. For an age, the franchise was the ugly duckling of New Zealand rugby, steeped in mediocrity with only one final appearance in 16 years. The bond between the team and its people had withered. That had to change.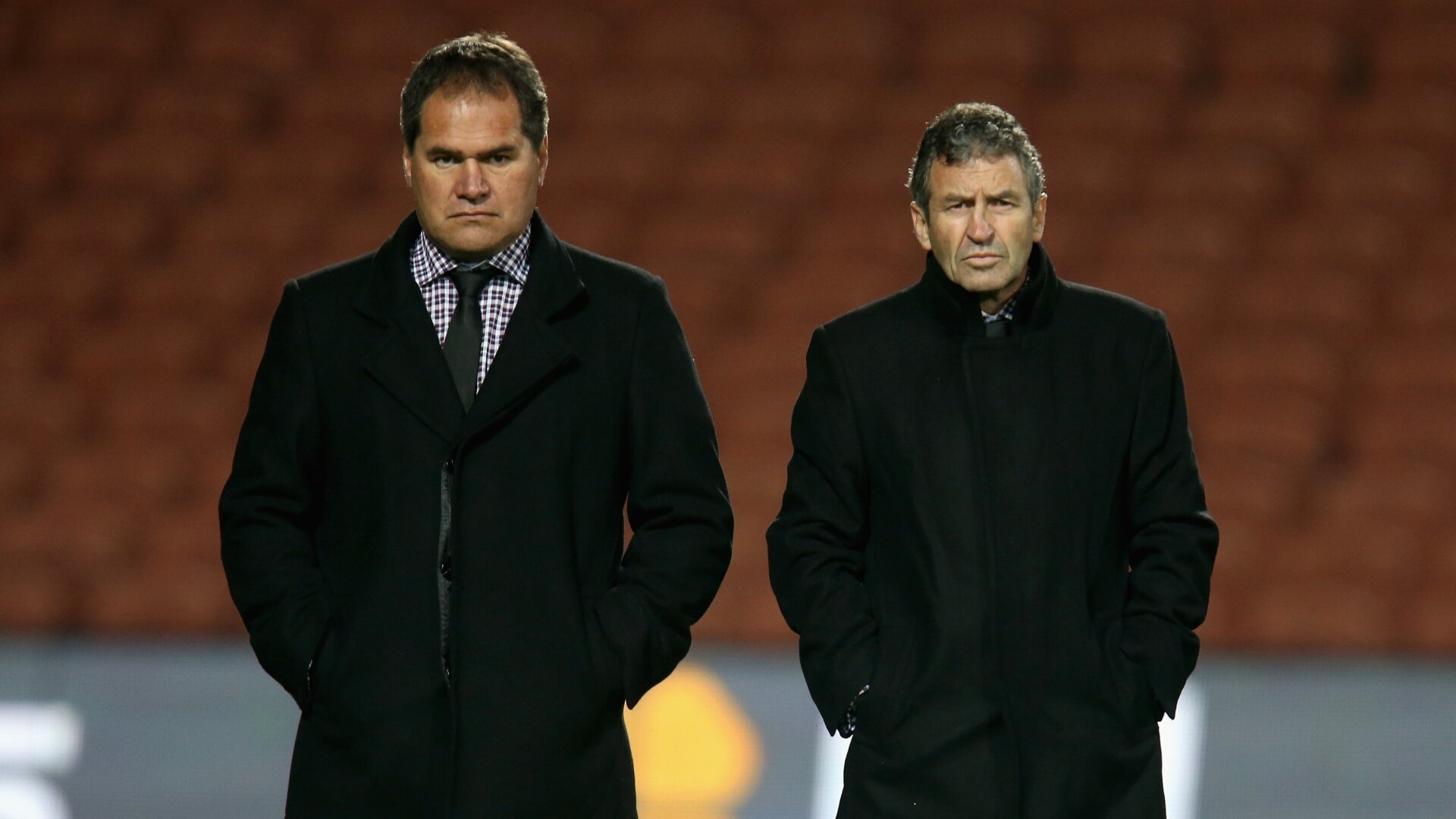 "Don't get me wrong, coaching is a reasonably important part of the game. But to me, your coaching can really only take root if you've got huge personal meaning within the team and immense purpose in what you're trying to achieve. That's when you get those teams that really perform," Smith says.
"A lot of coaches I come across when I talk about this, they say, 'yeah, it's a good idea, but once it gets into the hurly-burly of pre-season, we're too busy to do it'. Whereas my view is it's too important not to do it."
Rennie and Smith was a perfect match, the glorious convergence of two exceptional rugby brains and two humble men. The result? Successive titles and scintillating rugby. Smith spent three of his happiest coaching years at the Chiefs before returning to the All Blacks set-up. He and Rennie remain extremely close and he talks about his friend like a beaming brother.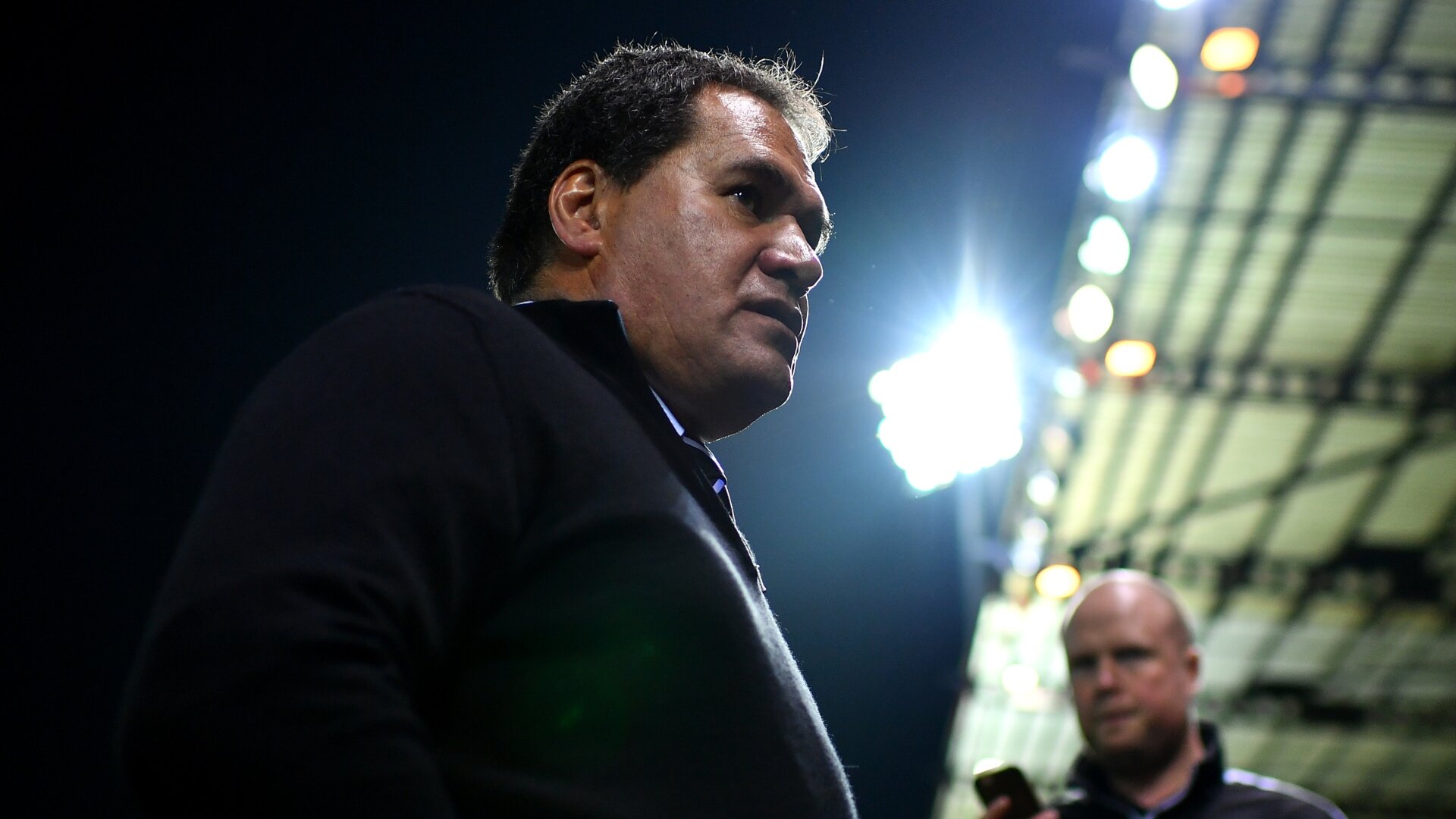 "Dave was always prepared to take time off coaching to develop something in the community, something around the history of the region, to go and plant trees for a town, all sorts of stuff that created a bone-deep meaning for playing for the Chiefs, that wasn't just playing for a rugby team," he says.
"For example, on Friday mornings, the boys got into small groups with members of the police and went to schools all around the Chiefs region to have quite tough discussions around family violence, bullying, that sort of thing.
"You can't do that in the community on the Friday and go out on the Saturday and not stand up for your mates and not be where your family needs you to be. There was a spin-off for the players in terms of how they played and a spin-off for the community as well.
"I really loved that about coaching with Dave Rennie. I also loved that I never felt like an assistant coach, I felt like a co-coach, because he gave you the same responsibilities that he had. I had three years with him and they were a great three years."
Rennie, of course, is trying to add to the work of Townsend and Sean Lineen before him at Glasgow. In his first season, the Warriors cantered away to the top of Pro14 Conference A but flopped in Europe and fell disappointingly short when the league play-offs came around.
This time, they are into the Champions Cup quarter-finals and on track for another home semi in the league. Rennie will be at Scotstoun for at least another year, but Smith delivers an emphatic endorsement of his friend's credentials for the biggest job in the game.
"He should be [a future All Blacks head coach]. That will be determined by him and if he wants to come back and have a crack at it," Smith says.
"At Chiefs we probably weren't all that popular with New Zealand Rugby because we had a coaching team who tended to stand up for what we believed in and maybe debated too much some of the directives that came down from above, so we were seen as quite a polarising team. Rest periods, not playing All Blacks, that sort of stuff, we always wanted to know why. If we disagreed, we would be pretty vocal and up-front with it.
"The other thing with Dave, if I was one of the Six Nations teams, he's the man I'd be targeting as the next head coach. So whether he'll make it back to coach the All Blacks, I'm not too sure. He's got the quality to do it, that's certain."
Smith has never been afraid of change or reluctant to place himself and his colleagues in unfamiliar positions. In the late nineties, he enlisted a New Zealand judo champion to help his Crusaders squad develop their contact skills ("we'd do 30 minutes of tackle technique in the dojo, then the boys would do 45 minutes of one-v-one wrestling against his black belts"). When working under Henry in 2009, the All Blacks coaches swapped roles ("we realised as a coaching team we weren't getting any better"), something Smith replicated this year as director of rugby at Kobelco Steelers in the Japanese top flight ("you should see the professional development trips the coaches are making now!"), while he has also banned his players from box-kicking ("unless you're Conor Murray or Ben Youngs or you're kicking very well off a good chasing platform, it's a 50-50").
There are some troubling and unwieldy questions facing southern hemisphere rugby and innovation might soon be the order of the day. The flow of talent towards the riches of Europe, the dwindling of Super Rugby crowds and the falling participation rates among teenage boys in New Zealand continues unabated and there is a collective scratching of heads about how the hell you stem the tide.
South Africa have abolished the 30-cap threshold for selecting overseas Springboks, ostensibly because the union cannot get anywhere near the money on offer overseas. Australian rugby is labouring amid a well-documented malaise and All Blacks are moving north younger and younger, lured by salaries they cannot command at home. Lima Sopoaga, Charles Piutau, Charlie Ngatai, Malakai Fekitoa, Steven Luatua and Julian Savea, publicly shredded this month by Toulon's bombastic owner, Mourad Boudjellal, have all gone to England or France since the last World Cup.
"There's a player drift north, clearly, and it's getting younger and younger," Smith says.
"There's an economic drift, the stadiums are full, so there's an interest drift. We fill stadiums for the All Blacks but that's about it. Whereas you go to Franklin's Gardens any given Saturday at 14:30 and you can't get a ticket.
"Strategically, we're going to have to be really smart because we can't meet the changes economically. It's always been that creating team environments that are exciting, creating competitions that are exciting, the lure of the All Blacks jersey, have always been enough to retain most of the players, but that's changing.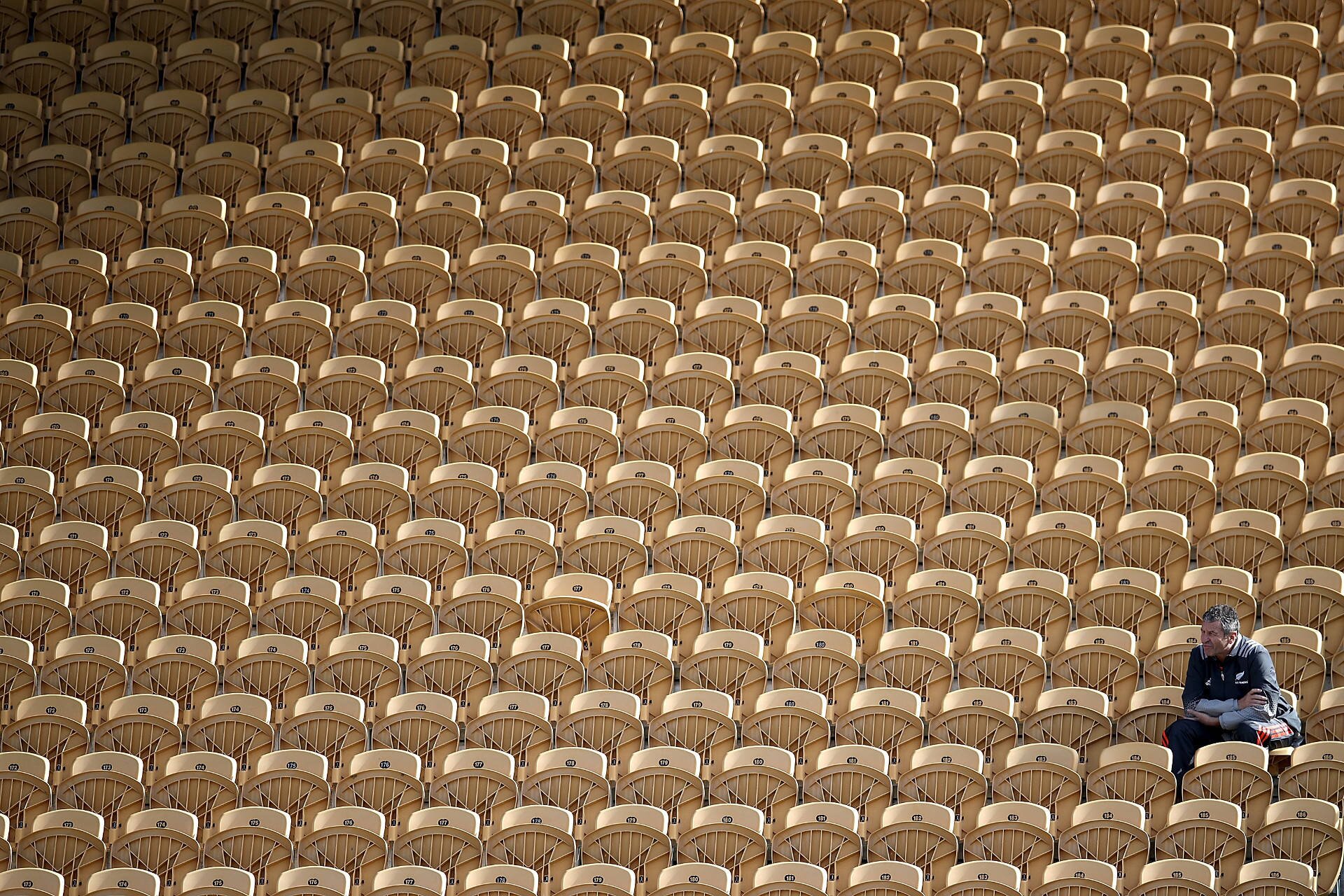 "I don't think the lure of the [All Blacks] jersey is diminishing, I think players are weighing up the chances they're going to be a long-term All Black or not now. The greats of the game, the guys that have played 100 Tests, the young guys that are going to play close to 100 Tests, it doesn't seem to affect them. Richie McCaw was always driven by the jersey and probably wouldn't even have contemplated the money. It's the younger generation, kids going at 19, 20, 21, who have shown talent, that's where the drain is going to hurt us.
"If you don't try things, it's going to be a disaster. Maybe we've got to look at things like going back to back-yard rugby, kids going to academies at too young an age, playing games at 14:30 on a Saturday and Sunday so families can go along and watch, maybe changing the structure of our domestic season.
"The community used to revolve around the rugby club. It doesn't anymore and probably never will again. Rugby clubs are under huge pressure to keep going, they don't get their provincial players for the whole competition, they never get their Super Rugby players and they never see an All Black. Somehow reversing that trend would probably be good for communities. Unless we try things it's just going to keep declining.
"New Zealand Rugby are cognizant of some of these issues, clearly, and at least they're putting focus groups together and starting to have discussions about what the solutions are. We've always been good at adapting, adjusting and overcoming, so this is just another challenge for us."
Comments
Join RugbyPass+ now and be apart of the conversation with all-new commenting!
Join Now