The pressure building on Beauden Barrett has been palpable this year.
The back-to-back World Player of the Year has faced rising upstarts Damian McKenzie and Richie Mo'unga and calls grew in some circles for an end to his reign as the All Blacks' starting first five-eighth.
A French series marred by an early concussion in the second test didn't help, before a four-try performance against the Wallabies re-affirmed Barrett as New Zealand's favourite 10. However, despite the missed conversions, Barrett's performance against the Springboks was arguably his best of the year in the black jersey.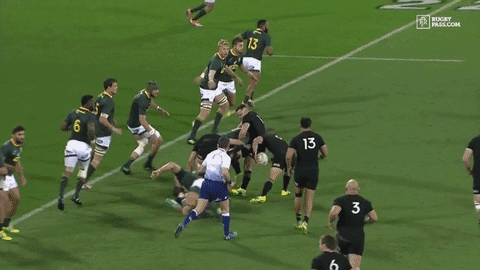 The missed conversions and drop-goal gaffe are taking the spotlight away from a game that saw Barrett in a different light.
There were signs against the Springboks that his game is maturing and he is moving towards becoming a true ball-playing 10 capable of pulling the strings at the line, which should outweigh a four-try outing where only one was of Barrett's own brilliance.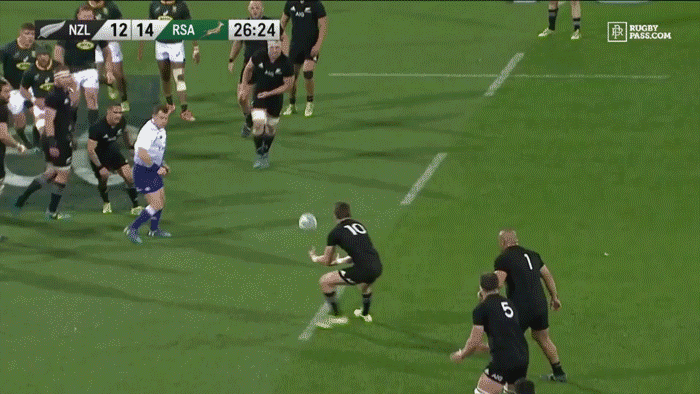 He dealt with line speed pressure well, played flat and passed late, attacked the line and made good decisions all while executing at a high level. He exposed the Springboks on a number of occasions in the first half, with four line break assists, two of which lead to All Black tries.
To put half that into context, he had 14 line break assists in total over 16 Super Rugby games this season.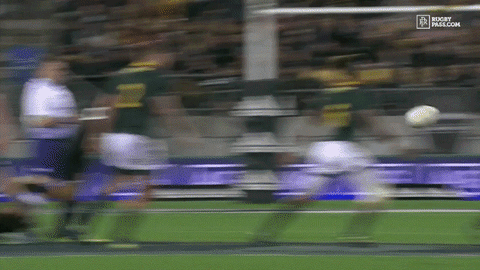 This was Barrett picking apart a team in a fashion not yet seen before at this level. He added more line break assists and another try assist in the second half, however, credit must be given to Rieko Ioane for working his magic with a sideline tightrope walk.
He has always had a world-class running game, superhuman anticipatory instincts and a serviceable distribution game, but the missing ingredient has been the ball-playing ability to truly round out his attacking game.
He can keep a play alive with an offload or audacious right-hand flick but this is usually after Plan A, running, has failed.
The times he did run against the Springboks he was contained, but he showed he wasn't locked down to the one idea. He looked for options each time keeping the ball in two hands, used a double pump fake frequently, and was always looking for an open runner. His decisions to hold onto the ball and take contact were generally based on good defence when nothing presented, showing patience.
The area most deserving of criticism is parts of game management – the All Blacks went away from what was working and pulled out Barrett's cross-field kicks late in the first half, which opened the door for the Springboks to get into the match by handing over easy possession.
The drop goal non-decision can be considered in this category too.
While the game can be won in the dying stages it is never 'only' lost in that last moment. You could point to many different events in the match that, if played differently, would result in a different outcome. The opportunity was missed, sure, but blaming the loss on it is too simple and is an injustice to the complexity of the game.
With the current All Blacks lineup, the goal-kicking woes can be solved at any time by simply handing the tee to brother Jordie while Damian McKenzie can take over the duties as a late-game fullback replacement. That is, if faith is completely lost in Barrett's ability.
What's not so easy to fix is a 10 who is deficient at playing at the line, creating opportunities with his wrists. If Barrett can master that, he will become the polished 10 that no opposition wants to see – and there were signs in that game that this is starting to happen.
Mailing List
Sign up to our mailing list for a weekly digest from the wide world of rugby.
Sign Up Now