Stade Pierre-Mauroy
Lille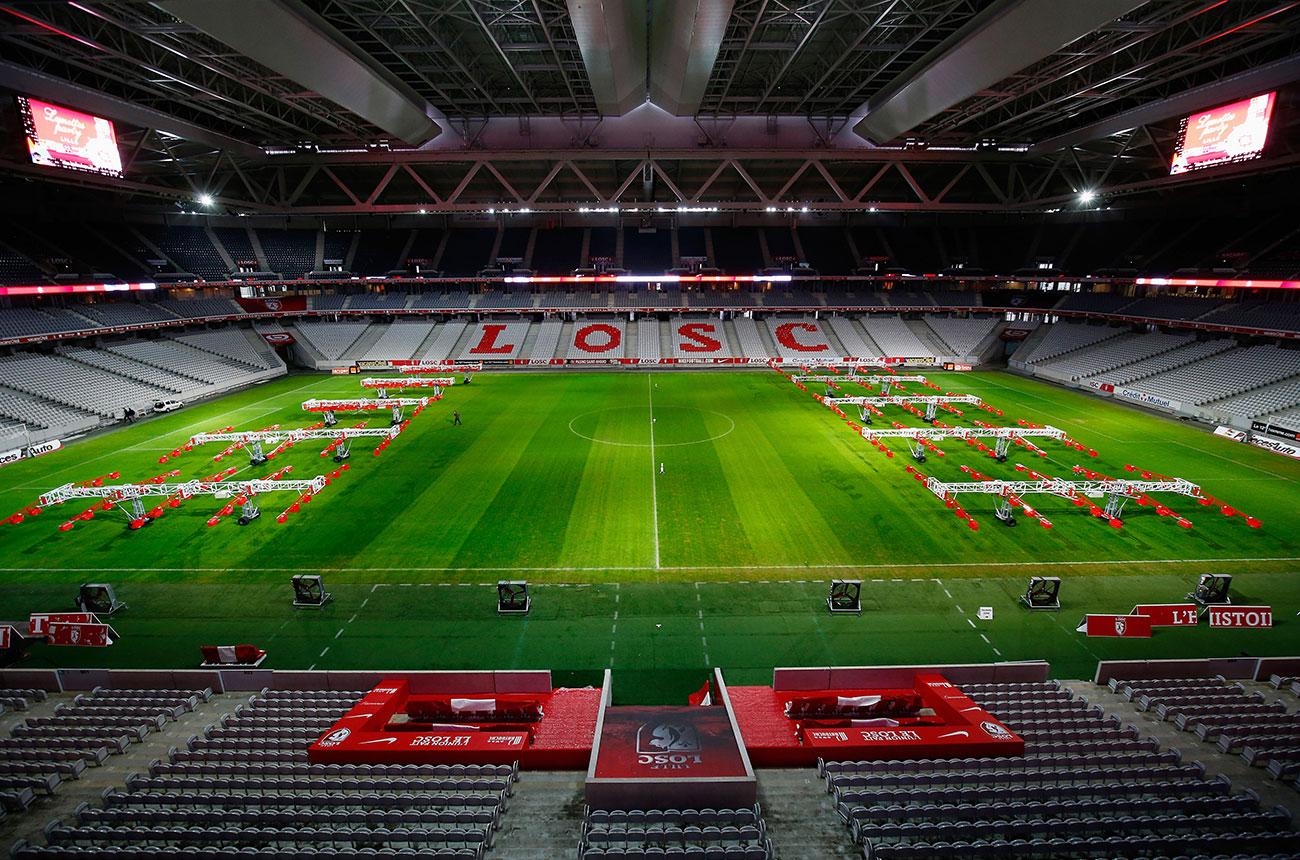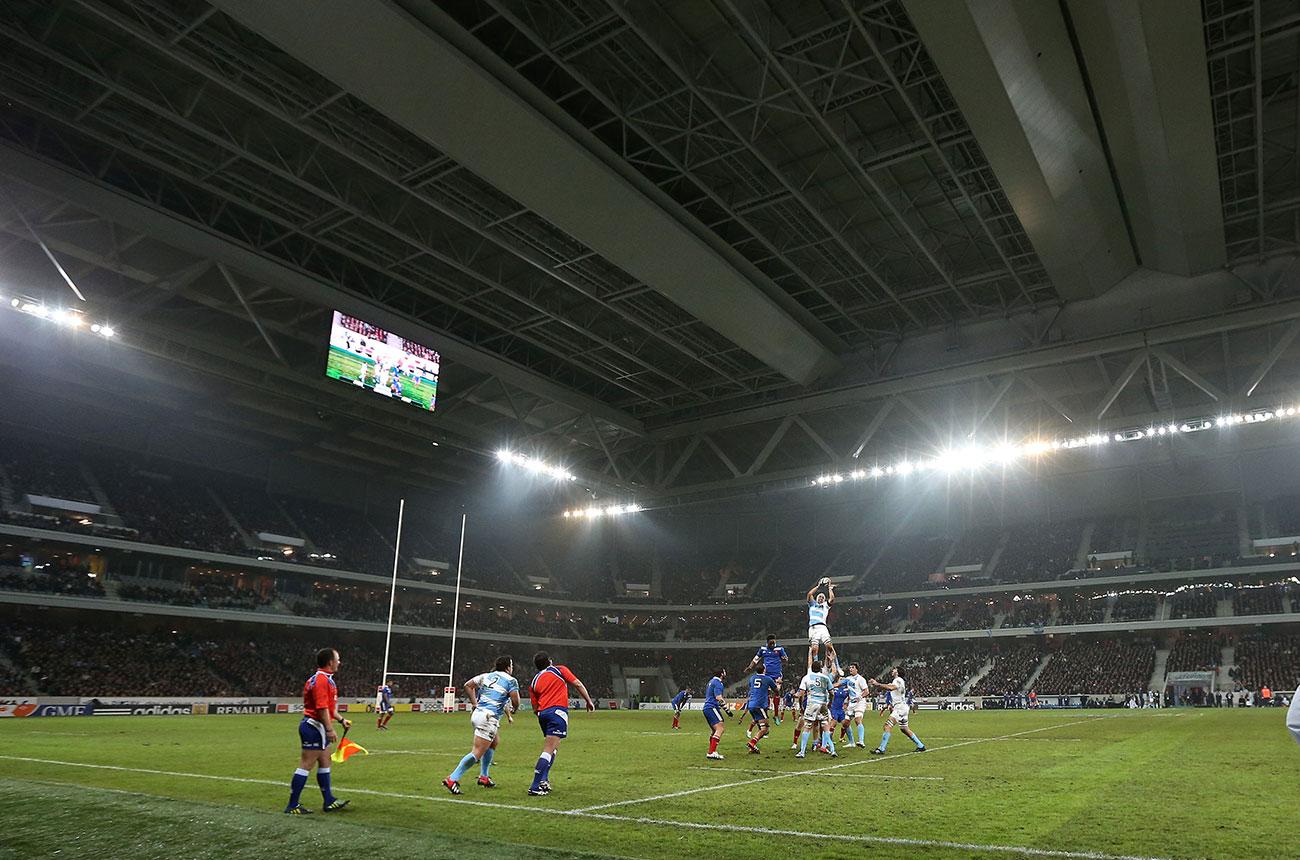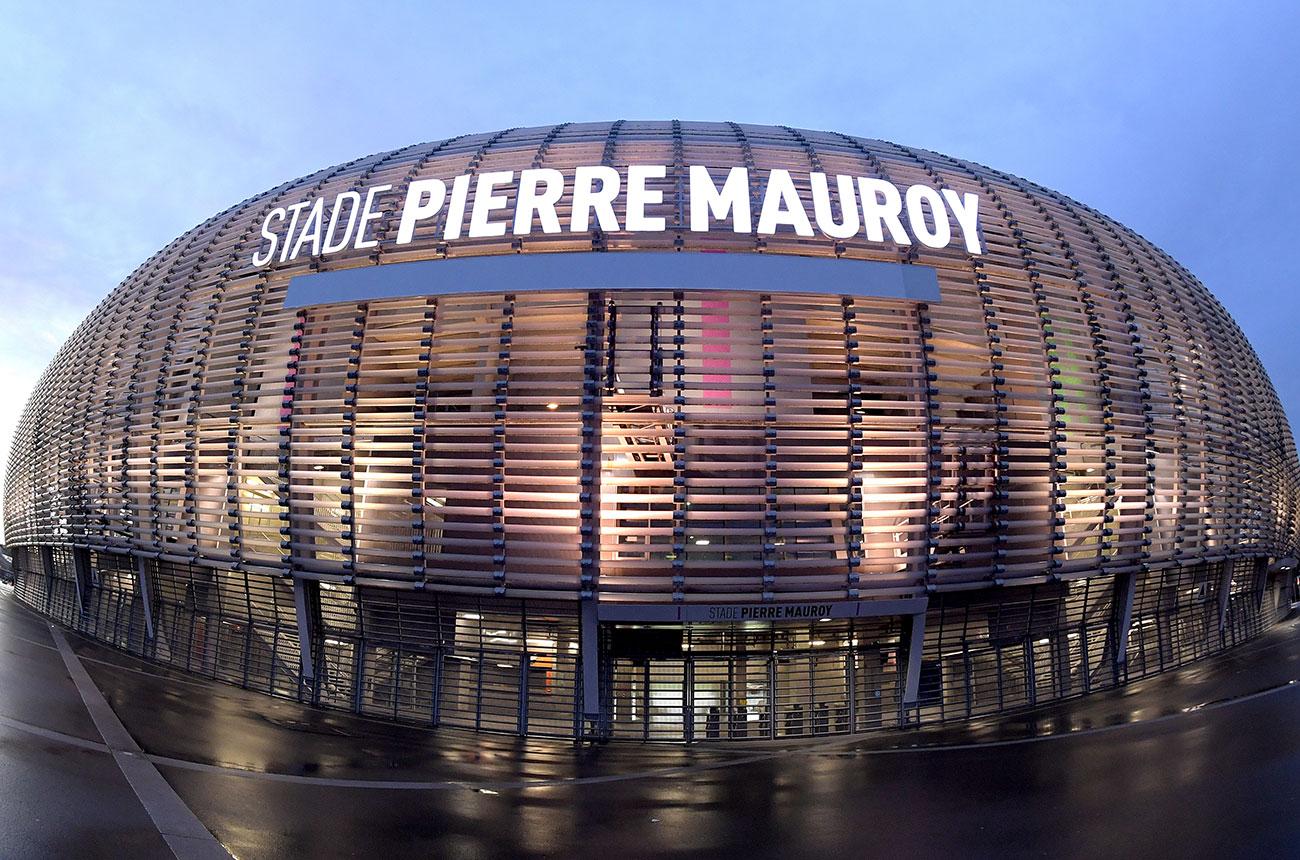 Stade Pierre-Mauroy is the home of French football team LOSC Lille. Originally known as the Grand Stade Lille Métropole, the stadium was renamed in 2013, following the death of the former Mayor of Lille and former Prime Minister of France Pierre Mauroy.
With a capacity of just over 50,000 people, Stade Pierre-Mauroy is one of the largest stadiums in France. Built in 2012, it also has a unique feature: half of the field is situated on hydraulics and can be moved so that it sits above the other half. This creates a second lower level floor plan and surrounding seats called Boîte à Spectacles, where basketball, tennis or music shows can take place. On top of this, the stadium also features a retractable roof and has solar panels and two windmills, which provide an electricity supply.
Although the stadium was only completed in 2016, it has hosted several international tournaments, including EuroBasket 2015 and several games at UEFA Euro 2016.
During the Rugby World Cup, Stade Pierre-Mauroy will host five pool-stage matches, including France vs Uruguay and England vs Samoa.
Games at Stade Pierre-Mauroy
Who is your pick to win?

97%
3%

Who is your pick to win?

92%
8%

Who is your pick to win?

83%
17%

Who is your pick to win?

93%
7%

Who is your pick to win?

92%
8%

Other Rugby World Cup Stadiums
Latest News
1 day ago
Rugby World Cup
Italian rookie Rizzoli has World Cup hopes scuppered by lengthy ban
2 days ago
International Rugby
Under the radar All Blacks have no time to spare
3 days ago
Rugby World Cup
Rassie Erasmus makes astonishing claim about 2019 Rugby World Cup
5 days ago
International Rugby
'We invented a lot of stuff 10-12 years ago': All Blacks in desperate need of innovation
8 days ago
International Rugby
Sir Steve Hansen isn't sure 'why the big onus is on red cards' in fight for player safety
8 days ago
Rugby World Cup
Ex-England international identifies RWC game Ireland 'want to lose'
View all RWC 2023 news