Back
By Will Owen
Signs of good things to come
As the new Premiership season dawns upon us, it's time to speculate on who will look good from the comfy seats of The Shed, or who will still look massive from the highest seats of Welford Road. More than anything, the Gallagher Premiership is a vastly different league to the United Rugby Championship, Top 14 and Super Rugby, so it is time to see which players will adapt, plus who will sink and swim.
Let's have a look at some of the interesting signings in the Premiership ahead of the 2021-22 season. These are by no means all of them, but a few that will be exciting to pore over.
Adam Hastings to Gloucester
Fly-half has always been a tough position to nail down for Gloucester. Over the years, they've tinkered with the likes of James Hook, both Freddie and Billy Burns, Billy Twelvetrees and even Danny Cipriani. While the Cipriani experiment went well for a while, George Skivington's men were happy to see him depart for Bath. When he has had his chance, Lloyd Evans has impressed in the No 10 jersey, and will likely operate as an impressive back-up for Scotland ace Adam Hastings.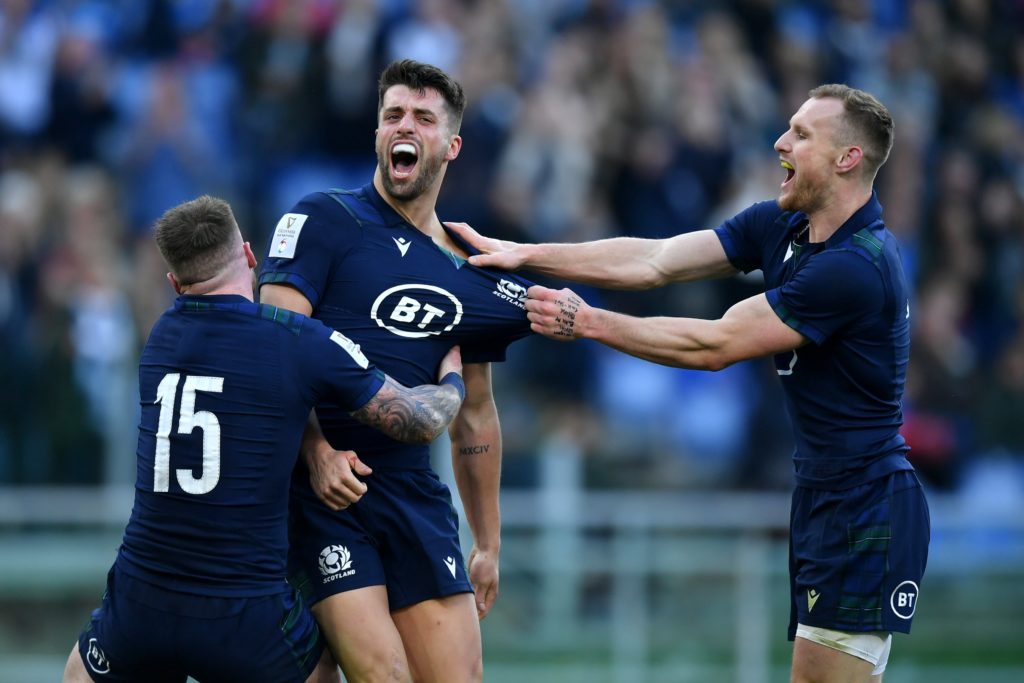 It's asking a lot of any fly-half to compete for a jersey with the god-like Finn Russell, however that's the situation Hastings finds himself in with Scotland. From a development perspective, Hastings has got everything he wants from his stay at Glasgow – now his challenge is to be the star man who will pump Gloucester back into the top half of the Premiership, and develop from 'very strong attacking 10' to 'top international-level system 10'.
Marco van Staden to Leicester Tigers
The Tigers have had some tough years lately but, under Steve Borthwick, they appear to be back on the up with a sixth-place finish in the 2020-21 season. The Premiership is better for having a strong Leicester team, with stars such as George Ford pulling the strings at No 10 and Nemani Nadolo finishing scores out wide.
Here's a scenario you're going to hate: imagine tackling Wiese. Painful, isn't it? Okay, now get back to your feet. Now tackle Van Staden. Not nice, huh?
What Leicester are best known for, however, is having a brutal pack. Springbok international and man-mountain Jasper Wiese had a monstrous season in 2020-21, earning him a place in Rassie Erasmus's team in the absence of Duane Vermeulen. Partnering him is the gigantic Marco van Staden, who could not have timed his arrival at Leicester more perfectly.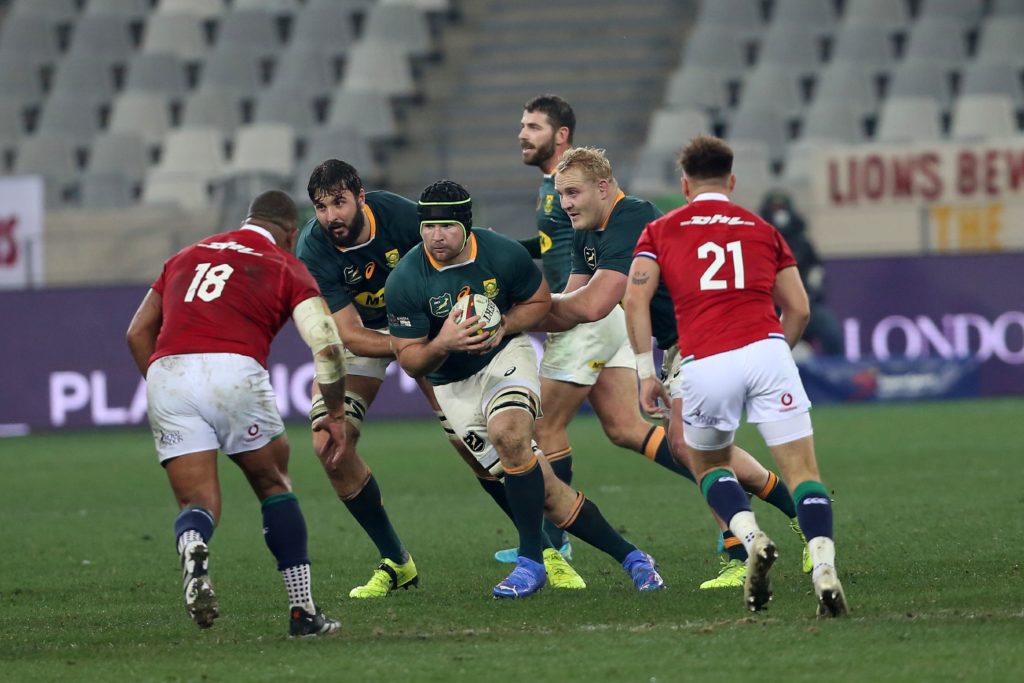 Here's a scenario you're going to hate: imagine tackling Wiese. Painful, isn't it? Okay, now get back to your feet, set yourself and tackle Van Staden. Not nice, huh?
The combination these two will form with South African compatriot Handro Liebenberg will be lethal. All three are genuine breakdown threats as well as gargantuan carriers. A balanced back row is nice, but good luck playing against these three nasty pieces of work.
Ruben de Haas to Saracens
Ever since their relegation (and arguably beforehand), Saracens have seemingly been that team everyone loves to hate. Boasting some of the biggest names in English rugby, playing away against Sarries is always the biggest uphill climb; the likes of the Vunipola brothers, Maro Itoje, Owen Farrell and Elliot Daly forming the backbone of their team. On top of this, Saracens have always recruited brilliantly – players of the ilk of Jacques Burger, Marcelo Bosch and Titi Lamositele all being excellent servants who added to their game during their stay at the StoneX Stadium.
Aged only 22, he is arguably the most promising young No9 in the world alongside Gela Aprasidze. Partnering Farrell and playing in a dominant team will do wonders for his development.
A true under-the-radar signing is USA scrum-half Ruben de Haas – a man who, and I do not say these words lightly, will definitely suit Sarries' kit perfectly. In Aled Davies, Saracens signed an efficient, unflashy scrum-half whose technical skills are on point. Davies whips the ball away quicker than the time it takes to say 'Genia', runs excellent support lines and kicks on a sixpence. Eagle De Haas's skillset lies in a similar place to that of Davies (or the departed Richard Wigglesworth) but arguably to a higher standard.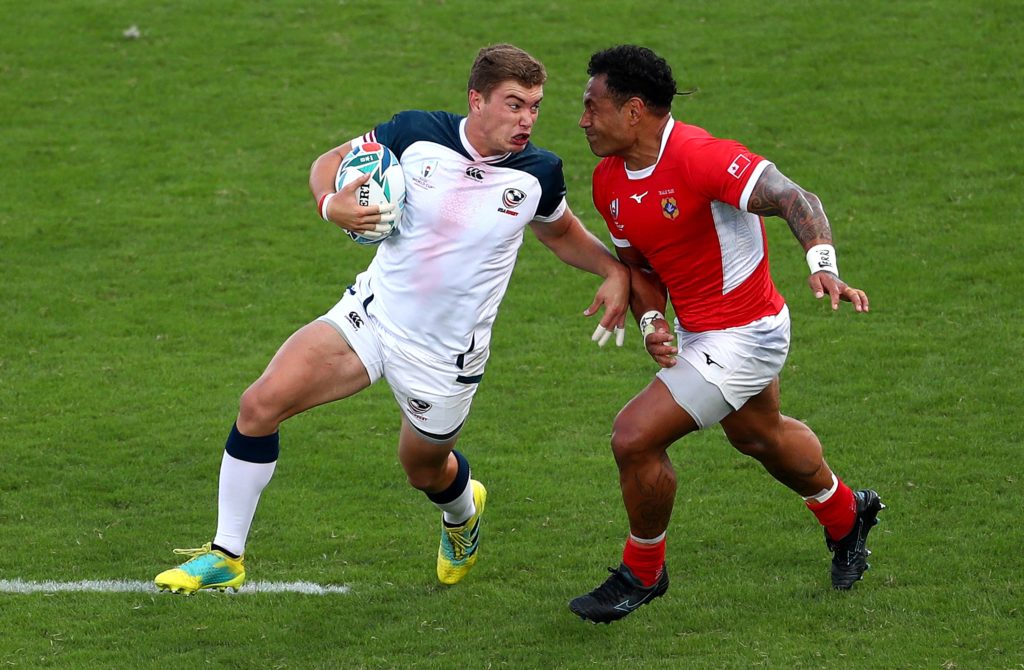 Aged only 22, he is arguably the most promising young No 9 in the world alongside Gela Aprasidze. Partnering the experienced Farrell and playing in a dominant team will do wonders for his development, plus he is the perfect scrum-half to play inside the England captain. Farrell wants a half-back who doesn't mess around, gives him good ball and communicates well. Expect De Haas to be quietly excellent in the Premiership.
Frank Lomani to Northampton Saints
Speaking of scrum-halves, Northampton have landed a belter of a signing in newly-appointed Fiji captain Frank Lomani. Saints are spoiled for choice in the No 9 jersey, with the likes of Alex Mitchell and Chris Cook also supplying options. Lomani, however, is different from what you expect from a Fijian half-back.
We reminisce on Niko Matawalu, Nemia Kenatale and Henry Seniloli, all carefree scrum-halves who just loved to take risks and throw the ball about. Lomani may have the skill level of these players, but he is an assured, sensible, international game-manager who is willing to play to the strengths of his team.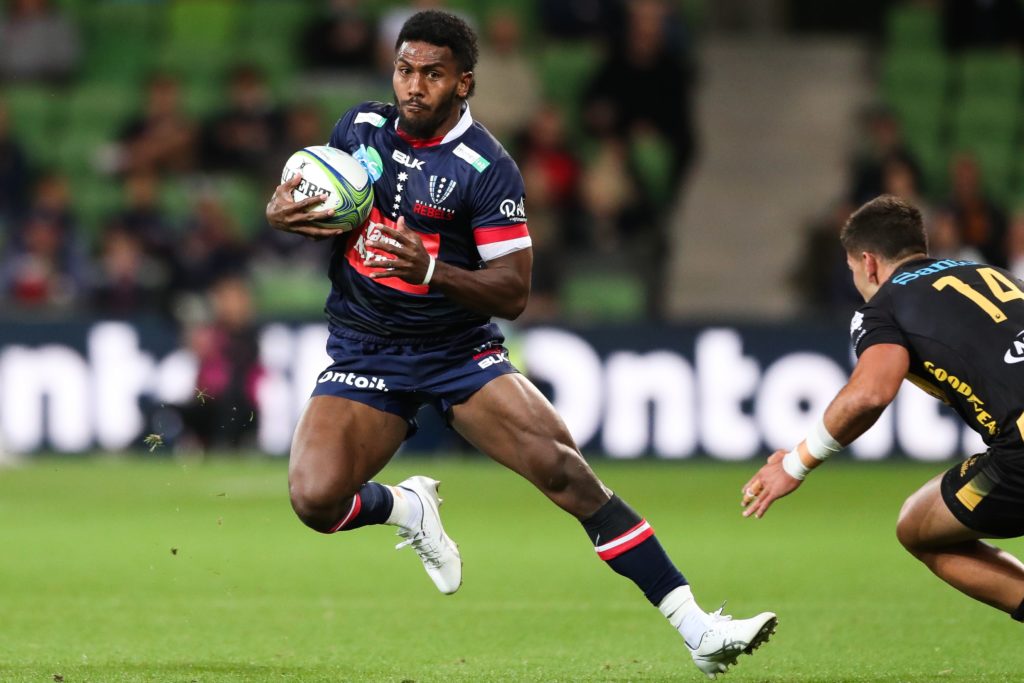 This isn't to say Saints fans can't expect some filthy offloads, because they can. They can also expect a smart defender who will obey Dan Biggar's orders, whether in a starting jersey or off the bench. It's a big ask to fill Cobus Reinach's boots, and Mitchell has done an excellent job so far, so it wouldn't be a surprise to see him used as the primary No 9 in Chris Boyd's squad. But whatever role is given to Lomani, he will take the opportunity with both hands.
Huw Jones and Tommaso Allan to Harlequins
Harlequins have just celebrated an unexpected but convincing romp to the Premiership title. Playing some of the most attractive attacking rugby in Europe, the men of The Stoop will be chomping at the bit to have another crack at the title. In turn, they have made two really forward-thinking signings in Huw Jones and Tommaso Allan.
As soon as you heard Jones was signing for Quins, it immediately felt obvious that he's the one back you'd want adding to this squad. Quins have plenty of options at centre, with André Esterhuizen, Paul Lasike and Joe Marchant all competing for places. Capable of playing on the wing and at full-back, Jones will add an extra dimension to this backline. He is direct and a terrific offloader – almost like the perfect blend of Marchant and Lasike. If you were Louis Lynagh right now, you'd be licking your lips at the sheer number of tries that midfield will set up.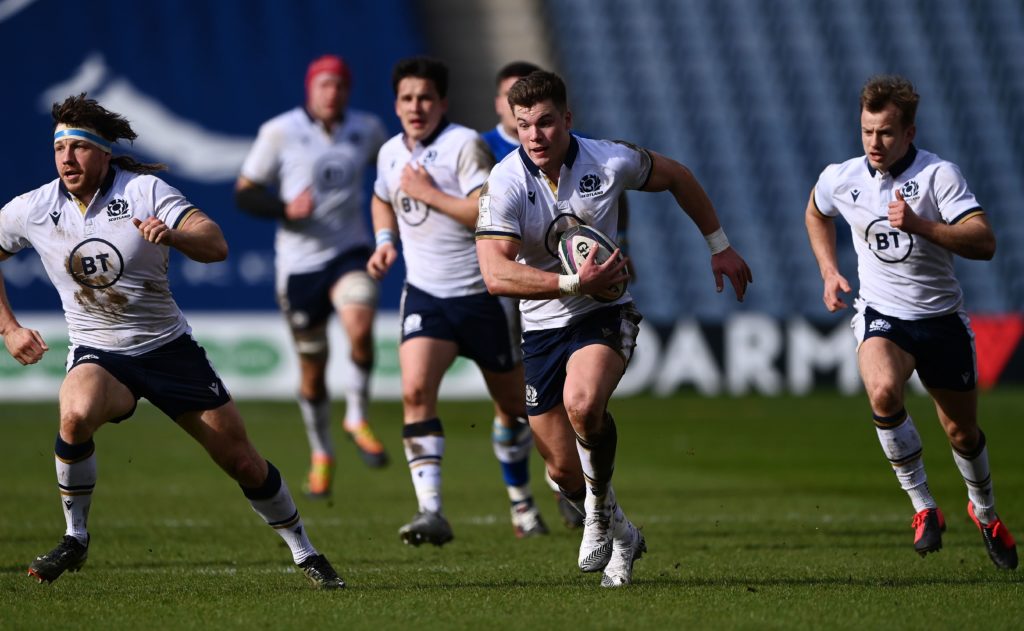 The improvement of Marcus Smith as a system 10 is a large part of what propelled Harlequins to success last season, granting him his first two England caps and a Lions call-up. That said, he now has a terrific international fly-half to work with in Allan. The Italian stand-off is a consistent all-round No10, who rarely puts in bad performances. Smith will have to remain on top of his game all season round to keep Allan away from the 10 jersey, which is the perfect challenge for him personally.
Now that Allan's compatriot Paolo Garbisi has established himself as maybe the most promising fly-half in world rugby, it is the perfect move for Allan to test himself in a new environment and experience his debut Premiership season as a senior player. Allan to Quins is a genuine win-win signing.
Rory Sutherland and Duhan van der Merwe to Worcester Warriors
These are two signings that speak for themselves. The former Edinburgh pair have recently arrived at Sixways off the back of a British & Irish Lions tour in which they both played consistently well, winning five caps between them.
Sutherland is one of the most improved front rowers in international rugby. After being exiled from the Scotland set-up in 2016, Sutherland has transformed himself into an obvious selection for the Lions inside 18 months. A scrummaging giant who is hard as nails in the loose, Sutherland will get the opportunity to develop as a true leader in Worcester's pack.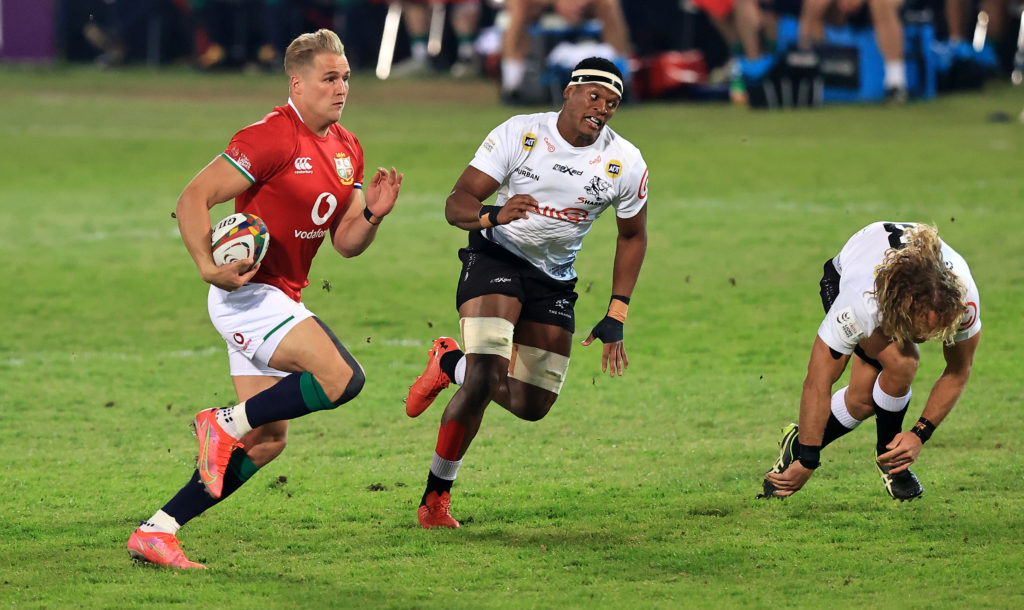 The Warriors haven't shied away from signing capable individual tryscorers in their backline, either. Having previously signed Melani Nanai, Bryce Heem and a little-known winger called Josh Adams, Worcester have backed up the signing of 'Suz' with his Scotland team-mate, Duhan van der Merwe. They may not have the strongest pack in the Premiership, but they have a man who can finish from any range, no matter how bad the ball is. Van der Merwe is the sort of player who can turn a game on his own, even with limited touches of the ball.
More stories from Will Owen
If you've enjoyed this article, please share it with friends or on social media. We rely solely on new subscribers to fund high-quality journalism and appreciate you sharing this so we can continue to grow, produce more quality content and support our writers.