Bath looking to arrest worrying downturn in form
The weekend saw the fans flood back into Cardiff for the return of international rugby, while Bath continued their losing run. There was better news for Worcester who skittled Sale Sharks and Eddie Jones is under the microscope after a critique of his working methods. It's all covered in The XV's round-up…
Bath looking for help to escape that sinking feeling
Six games into the season and Bath have already directed a scramble defence to save their campaign. A loss against Wasps, in which an avoidable Mike Williams red card did not help their cause, left them without a win and planted to the bottom of the Gallagher Premiership.
This weekend, Stuart Hooper's men head for Welford Road to face red-hot leaders Leicester Tigers. The storied West County club are in a sorry state and looking for answers. Last week, their CEO Tarquin McDonald issued a statement in which he promised nothing was off-limits in a root-and-branch assessment of the club, which was to take place after Round 8 of the Premiership.
Aiding the club in this well-meaning navel-gazing , or 'system', as McDonald called it, would be Ed Griffiths the well-travelled administrator, largely associated with Saracens' decade of dominance. It's been long-apparent that Bath are not performing to the sum of their parts, indeed, they have lost 10 out of the last 11 of their competitive games.
In mitigation, their list of players on the treatment bench is not for the feint-hearted. Injury has deprived them of international stars like Anthony Watson, Cam Redpath, Ben Spencer, Joe Cokanasiga, Beno Obano and Taulupe Faletau, but every side has to cope with an injury crisis on occasion in such an attritional sport. They have undoubtedly been weakened by the departures of Rhys Priestland, Jack Walker and Zach Mercer, who left the club at the end of last season and their exits have given supporters pause for thought as to why they upped sticks. Of the incomings, the marquee signing of Danny Cipriani hasn't yet had the impact required.
In some ways their fall mirrors Leicester Tigers in the 2019-20 season when they won only six of their 22 games and escaped the drop only because Saracens were mathematically relegated due to salary cap transgressions. Tigers chose to part ways with their long-time club servant Geordan Murphy, and the appointment of Steve Borthwick has been transformative to their fortunes. Unlike Tigers, Bath know they cannot be relegated, which gives them some solace but the present status-quo cannot continue indefinitely.
There are green shoots in the form of Max Ojomoh, Orlando Bailey and Tom de Glanville, but these youngsters cannot lift the club alone. The supporters, who are unstinting in their support, are at a perilously low ebb, and their patience can only last so long, an upturn is required sooner rather than later.
Where there's a Will there's a way
Will Jordan has been something of a hidden fruit for Northern Hemisphere rugby fans since making his debut for the All Blacks in November 2020. His skills confined to early morning streaming, or your classic You Tube montage. After all, he has plundered 16 tries in 11 Tests for the All Blacks, including five tries against Tonga, so he's been making waves – from a distance.
In the flesh at the Principality, Jordan cuts an inauspicious figure. Clean-cut, he's just over 6ft, and not covered in arresting tattoos, or built like the proverbial outhouse, but boy can he play.
Jordan has that rare quality of anticipation and the athletic ability to profit from it in an instant.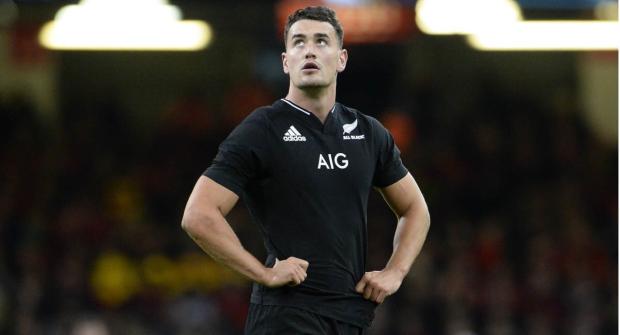 Relatively quiet during the first three quarters of the game, as Wales had more territory, when Jordan picked up a clearance-cum box-kick from Tomos Williams, to most supporters, it didn't seem as anything was on. Jordan had other ideas. With a quick scan, he stepped off his right foot beyond a flailing Will Rowlands, and cut inside a tracking Josh Adams, steadied himself and clipped the ball over a turning Tomos Williams. The footrace was one-sided and even a scrambling Adams couldn't get near the flying Kiwi wing.
It took him nine seconds to carry 60m and beat three Welsh defenders without breaking a sweat. In many ways it reminded this writer of two players. One was Beauden Barrett, who played on the flank early in his career and punished Wales in a similar fashion, but more strikingly, it was a carbon copy of the type of try Ben Smith could routinely score.
The ability to turn from Clark Kent to Superman in an instant is an ability shared by very few players, but Jordan, 23, who Ian Foster said, 'came of age' during the game, looks to have the x-factor. A bright future at the top level seems assured.
McLean comes of age
Those more deeply immersed in Scottish rugby and its production line have long been shouting about Rufus McLean. On Saturday, the wider public got to see what all the fuss was about.
The Glasgow back-three man has been electric since searing on to the scene last season. And he made the considerable jump from United Rugby Championship to the Test arena look more like a leisurely step.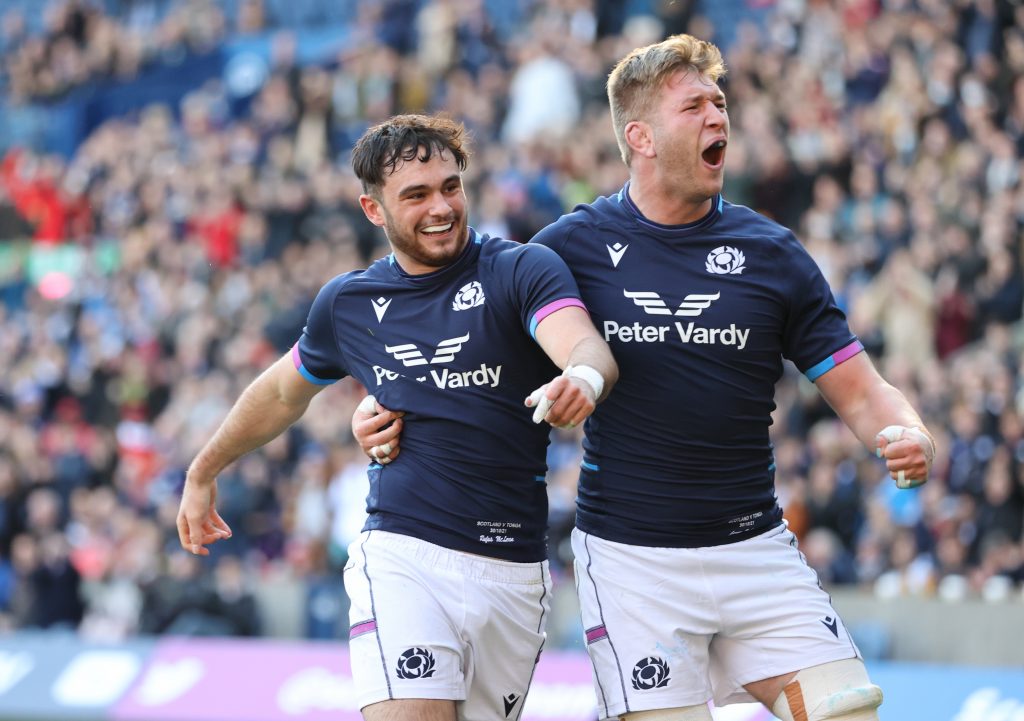 In the early throes against Tonga, McLean helped himself to a debut try, sticking burly Ikale Tahi captain Sonatane Takulua on his backside in the process. A few minutes later, he nearly left James Faiva with serious ankle damage in sitting the Tongan full-back down with a transfixing left-foot step. Two tries were scored, a game-best 132m made, and six defenders bamboozled before the wing was forced from the field by an act of dangerous play.
Gregor Townsend talked up McLean's elan during the week, but the Scotland coach was also at pains to point out the 21-year-old's work off the ball – his industry, his doggedness and his astonishing aerial prowess.
With Duhan van der Merwe and Stuart Hogg now available, it is unlikely McLean will start when the Wallabies rumble north this Sunday. But what a maiden cap for the first player born this century to don the thistle. And what a future beckons.
Fifita whets Glasgow appetites
A Tonga side shorn of more than half a team of front-liners, fielding six debutants, with only four training sessions under their belts, and their coach recuperating on the other side of the world, was never going to seriously fluster Scotland over 80 minutes.
The Pacific Islanders were hopelessly hamstrung by the constraints in their path, from the international window to Covid-19 travel regulations. Their players arrived from as far and wide as Ireland, Australia, New Zealand, France and Italy. Many play second- or even third-tier rugby for their clubs. Some have had precious little exposure to the elite game and its ruthlessness.
Against so grim a backdrop, Tonga emerged with credit. With ball in hand, in their one-on-one battles, these boys are ferociously competitive and often devastating.
And how Glasgow Warriors fans will be licking their lips at the prospect of unshackling Walter Fifita later this season. The 6ft 5ins, 115KG winger joined the club around a month ago, and has been training with Danny Wilson's men for several weeks.
In the lead-up to Saturday's Test, Zander Fagerson, the hulking Lions prop, referred to Fifita reverentially as a "mutant", who is "bigger than me". Certainly, the Tongan is a lot larger than Darcy Graham, who he smithereened twice on monstrous rampages. Graham, nuggety Borders scrapper though he is, may not be relishing the forthcoming Edinburgh-Glasgow derbies quite as much as the Warriors faithful.
Worcester win at last
In as competitive a Premiership as many can recall, Worcester Warriors have been the runt of the litter. No team has been overwhelmed so comprehensively, alarmingly and repeatedly in these opening rounds.
The Warriors remain in a state of transition, a luxury afforded to them by the continued absence of relegation. They long to build a home-grown core to carry them through the next decade, supplemented by the stardust of their marquee men. They can take their time in doing so, without fear of plummeting through the Premiership trapdoor. But in the process, they are copping some hidings.
After a long and painful losing streak last term, the narrative around Worcester this summer was one of renewed investment. The reality has been thumpings by 37, 45 and 56 points, exposing a lack of depth beyond the heavy hitters.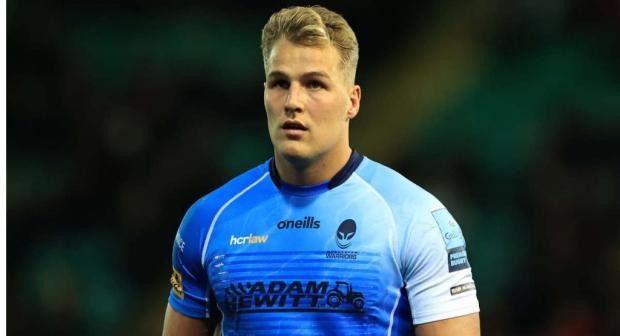 A full-strength Worcester XV – one with Ted Hill and Ollie Lawrence, their brilliant England tyros, Duhan van der Merwe and Rory Sutherland, their Scottish Lions, Scott Baldwin, their champion hooker, Owen Williams, Melani Nanai, Jamie Shillcock and Willi Heinz – is a side of fine pedigree. But on how many occasions will Jonathan Thomas be able to field such a team?
Van der Merwe and Sutherland have not long returned from post-Lions rest periods, and will now be lost to Test rugby. Hill and Lawrence will be in and out of England squads. Nanai has suffered another injury setback. Williams is out long-term, leaving Worcester relying on talented teenager Fin Smith at fly-half.
Warriors looked a different beast on Saturday in putting Sale to the sword. The internationals made a massive difference – particularly the finishing prowess of Van der Merwe, a weapon few teams can wield on the wing. Shillcock, too, weaved his magic from full-back. He is a terrific play-maker, but when Worcester are being shellacked, his star cannot shine so brightly.
They go to Bristol next, and must maintain that competitive snarl.
BT Sport Tonight tackle the big issues
Fresh from discussing the hottest of hot-potatoes in the Exeter Chiefs cultural appropriation row with sensitivity and tact, the BT Sport Tonight crew invited Eddie Jones on-air to discuss England's Autumn campaign and questioned him on his working methods after an in-depth critique on his working methods was detailed in The Times by Chief Sports Writer Owen Slot.
It was a coup for the programme to have Jones on so soon after the debate the piece started and its anchor, Craig Doyle, flanked by former England internationals Austin Healey and Ben Kay, did not shirk from asking the long-term England coach about his practices that have seen a worryingly high staff turnover at the RFU.
Jones straight-batted most questions, denying he read the widely respected national newspaper, and for one normally so assured, looked slightly uncomfortable at the line of enquiry, saying, 'I just try to be a reasonable person. There have probably been times where I haven't been as nice as I'd like to be, but I endeavour to be fair all the time.'
With Tonga up for England this weekend, Jones knows there will be increased scrutiny on him and he knows results, after a very poor Six Nations, in which his side finished fifth, will be paramount to him keeping his paymasters at Twickenham happy. Credit must to BT Sport Tonight and Doyle for asking the difficult questions.