Back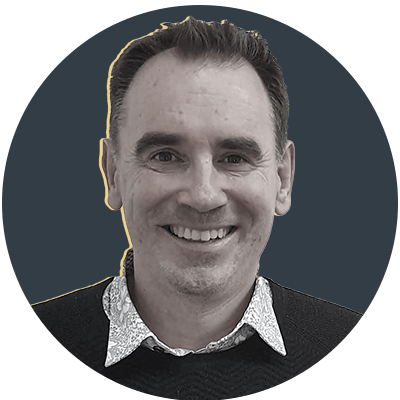 By Owain Jones
Siya Kolisi: 'In rugby, if you show your individual side or express yourself, it's immediately frowned upon'
Siya Kolisi is a man in a hurry. Desperately trying to wolf down a burger and chips in one hand before fielding questions from the assembled press corps in London. He offers his other hand in a fist-bump, and apologises for the less-than-relaxed environment we find ourselves in.
This is a window into Siya's world, where his every step is followed and every move dissected. If he wears the scrutiny heavily, it doesn't show. Relaxed and approachable, the Springboks captain knows he's public property and accepts his role as an ambassador for a game with good grace.
Indeed, Kolisi stands tall in a sport crying out for individuals to levitate above the shackles of its conservative straitjacket and he's unabashed about being on a mission to reach new disciples.
After the World Cup, he has announced he will leave the Sharks and head to Paris with Racing 92. In the City of Lights, three stars shine brightest; Lionel Messi, Neymar and Kylian Mbappe. This dazzling footballing triumvirate offer a stark reminder of how far rugby has to go to capture the hearts and minds of regular sports fans.
In a recent list by SportsPro, the venerable sports business publication, not one rugby player featured on a list of the world's 100 most marketable sports stars. The list was filled with luminaries of football, NFL, NBA, tennis and golf and rugby's no-show was sobering.
Given Marco Masotti, Kolisi's current club owner, says rugby is in the world's top 10 most viewed sports, with 500 million casual fans, its image problem in an entertainment world with an attention crisis is one which needs to be acknowledged and acted on by the game's powerbrokers.
Finishing his burger, Kolisi wipes his mouth with a serviette, furrows his brow, and sits back when questioned about rugby's place in the sporting world.
"We just need that reach. Our athletes need support. Maybe I'll get in trouble for saying this but if rugby grows in America in 10 years' time, we'll be having a different conversation. That's where the next frontier is."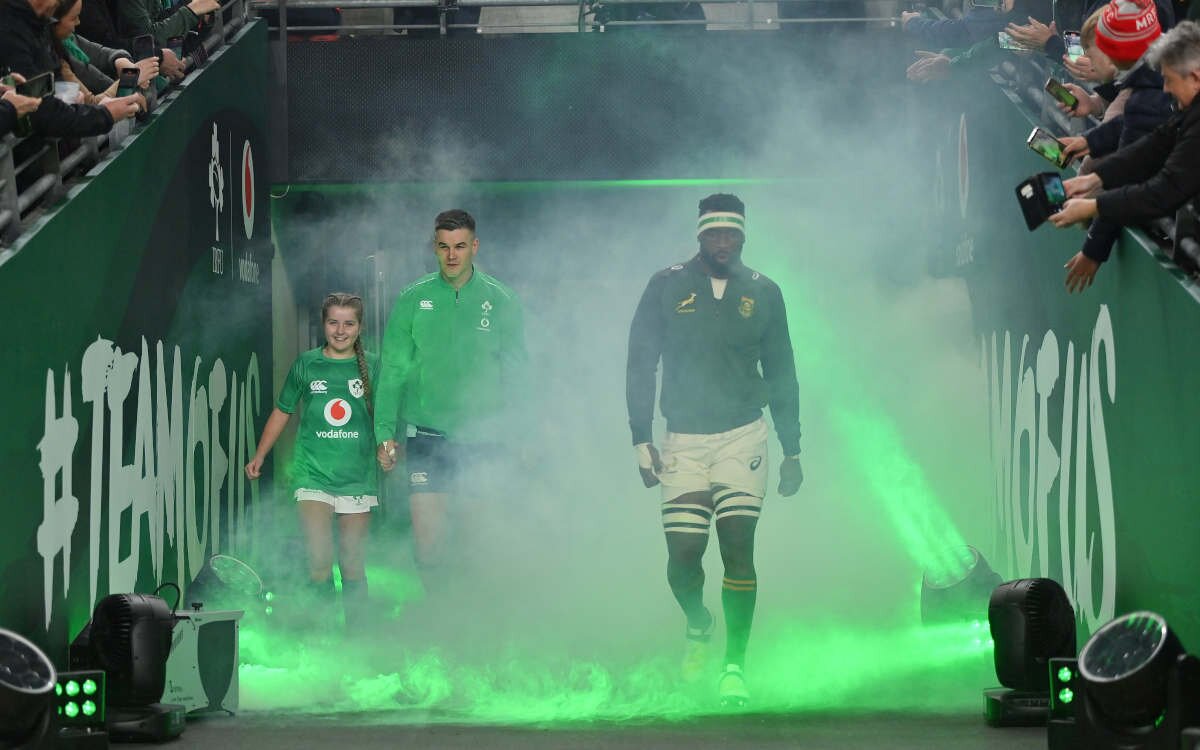 Kolisi is one of a handful of players attached to Roc Nation Sports, which counts Ellis Genge, Maro Itoje, Cheslin Kolbe, Ardie Savea and Tendai 'Beast' Mtawarira on its books, so his interest in America, which, don't forget, hosts the World Cup in 2031, is unsurprising.
"On the Forbes list, the top athletes are mostly American, from the NFL, NBL and NBA. Of course, rugby is similar to American football but it's more physical, without all the padding – we just need to keep on doing what we do and advertise ourselves a bit more."
With rumours Netflix are set to be filming a behind-the-scenes documentary for the upcoming Six Nations, off the back of the hugely successful documentary Chasing the Sun, Kolisi is pleased to be involved in an agency that is looking to move the dial.
"Roc Nation help us with off-the-field endorsements but mostly they empower us to use our voice to speak about issues that we care about and believe in. There is so much more that could be done. If someone like Jay-Z is involved, it opens us up to a non-traditional audience. It was cool to see the PSG players watching the All Blacks recently and I think it's important we see how other sports operate. That crossover with other sports is key to rugby's growth."
Look at American football, they put on a show. They celebrate individuals with their own touchdown routines but in rugby, if you show your individual side, or express yourself, it's immediately frowned upon.
One place Kolisi feels rugby can steal a march on other sports is in the women's game, which is growing at a dizzying pace. "You saw how amazing the recent World Cup was. I spoke Ruby Tui and told her how amazing she was and gave kudos to what they're doing. They've shown they work as hard as us men, and if we're honest, they haven't had the credit they should have had."
Unencumbered by rugby's well-meaning but reactionary old guard, Kolisi is an easy-going visionary who wants to thrust rugby into new areas, and not see it wither on the vine.
"Rugby is very conservative. To appeal to a much wider audience we have to think outside the box. Look at American football, they put on a show. They celebrate individuals with their own touchdown routines but in rugby, if you show your individual side, or express yourself, it's immediately frowned upon.
"We are entertainers and we should be able show our personalities. It's not a bad thing to retain our values but we also have to evolve. If we do that, more fans will engage with us."
Now 31, with 74 caps, Kolisi will lead South Africa's quest to win back-to-back World Cups in France. When he took on the captaincy in 2018, there were murmurs about his place in the side, whether he was good enough to command a spot in Rassie Erasmus' power-packed back-row, but those naysayers have retreated. The man from Port Elizabeth has proved himself one of the best back-rows in the world and one of rugby's most charismatic leaders.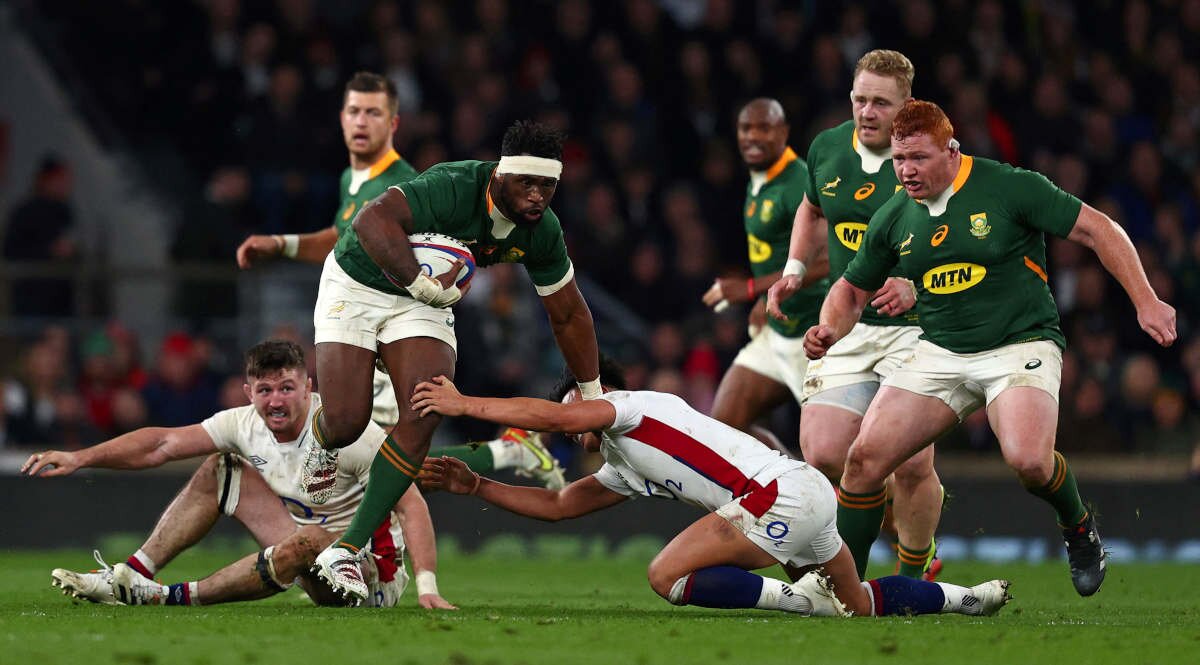 Second only to John Smit by the number of times he has led the Boks, does carrying the hopes of a country of 60 million feel like a burden? "I've grown into the role, I think. One of my strengths is I'm secure in the person I am. I'm secure in what I know and what I don't know so whenever I don't know something, someone from the squad will step up and fill the knowledge gap. I'm not threatened by that. You have to be open and transparent about your strengths and weaknesses. No one can know everything."
South Africa as a rugby nation provides more professional players than any other but Mark Alexander, the SARU president, recently said there was even more exhilarating potential within its borders, and the Eastern Cape, home to Makazole Mapimpi, Lukhanyo Am and Hacjivah Dayimani, was a gold mine.
"South Africa is my home and as a country there is still so much untapped sporting talent," Kolisi says. "I see the Eastern Cape as the home of rugby and there are still so many kids who can be introduced to the game. Do that effectively and it will help South Africa and world rugby grow. As a sport, we have to think big and take the game to countries that haven't seen the game. Can you imagine India, with 1.4bn people, or Nigeria with 250m, embracing rugby? We all have a responsibility as players, as ambassadors of the game, to help it grow. We should shine light on each other and pull together off the field."
We all have different back stories, but Rassie is very good at tapping into that. He tells us, he doesn't always pick the best players, but he picks the right kind of player.
Kolisi himself grew up in the Zwide township outside Port Elizabeth, where he has admitted to going hungry at times. He lost his mother Phakama at 15 and has since adopted his two half-siblings, Liyema and Liphelo, to live with his wife, Rachel, and two young children, Nicholas and Keziah, where they run the Kolisi Foundation. He has insisted his work will not stop when he decamps to Paris.
Kolisi knows what it's like to feel helpless but his life changed irrevocably when he was invited to Grey High School for a rugby scholarship. It was a sliding doors moment, that must make him wonder how his life would have panned out had he never been spotted.
Hardship and personal heartache are themes of the Springbok squad and Duane Vermeulen once said that 26 members of the 2019 World Cup winning vintage had endured family tragedy. That pain bonded them when times got tough on the field.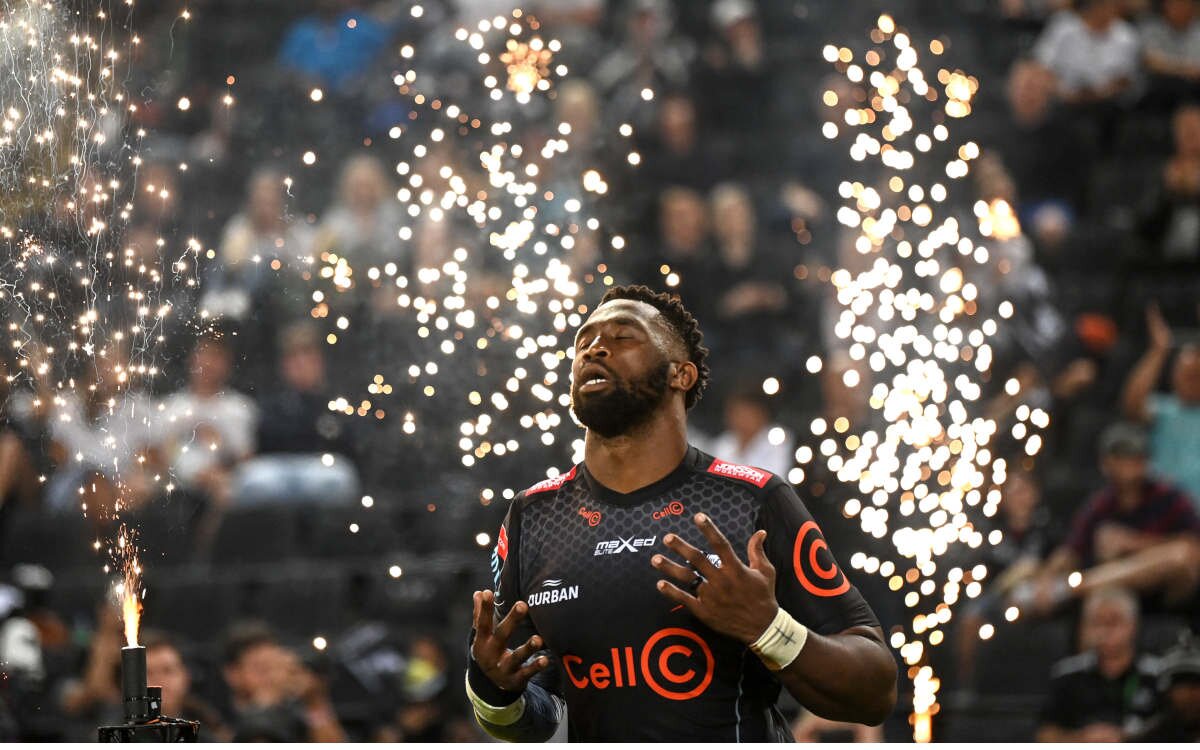 "We come from a country that goes through difficult stuff every day," Kolisi says. "We face challenges every single day. Playing rugby is a gift. It is something I love, a simple thing. We all have different back stories, but Rassie is very good at tapping into that. He tells us, he doesn't always pick the best players, but he picks the right kind of player. The guys that when it gets dark, are the ones you need fighting shoulder to shoulder with you in the most uncomfortable situations, because they've been there."
During the autumn, the Springboks were up against it. In a team missing Handre Pollard, Lood de Jager and Am, they narrowly lost to France and Ireland, before their demolition of England at Twickenham cost Eddie Jones his job. Kolisi proved yet again to be a practitioner at the top of his game.
I've turned more into a workhorse, and I don't mind that. I genuinely don't care. I'll do anything for the team.
In the URC, he is the most dominant tackler in the league and showed against the Lions what a devastating broken-field runner he can be. He is, however, happy to swat away compliments and let others take the plaudits. "I rate myself on how many battles I get involved in over 80 minutes. Tackles, the breakdown area, working to get up off the ground, hit rucks. It all takes effort. I'm making progress but I'm never satisfied. When I started out, I was mostly known for carrying the ball, but I've turned more into a workhorse, and I don't mind that. I genuinely don't care. I'll do anything for the team."
Kolisi has faced some great open-sides over the years, with Tom Curry, Sam Cane, Michael Hooper, Justin Tipuric and Hamish Watson worthy adversaries, so how impressed has he been with the current world player of the year, Josh van der Flier?
"Man, Josh is a great player, who works so hard on the field. He puts himself in places where he can influence the game and he's always visible but most importantly, he is a good person. I loved meeting him. He's a proper gentleman and a Christian. It was an honour to swap jerseys."
On his wish list for 2023, apart from his beloved Liverpool signing Jude Bellingham, is the small matter of lifting a prized trophy in Paris, his new home by the end of the year.
"We just have to win the World Cup," he says.
With that, Kolisi offers another fist-bump and he is gone. Off to offer sage advice to an attentive audience. Wise beyond his 31 years, rugby is lucky to have him.
The Springboks and All Blacks go toe-to-toe in an historic fixture at Twickenham Stadium on Friday, 25 August 2023 (KO 7.30pm). Buy tickets here