Back
By Nick Bishop
Ireland's Kiwis set to remind All Blacks what they're missing
"Should auld acquaintance be forgot
And never brought to mind?
Should auld acquaintance be forgot
And days of auld lang syne
For auld lang syne, my dear
For auld lang syne
We'll take a cup o' kindness yet
For auld lang syne."
Those are the words of an old song popularized by the poet Robert Burns in the late 18th century, and still sung at the turning of the page on every New Year's Eve.
The New Zealand coaching staff and players may well be raising a glass to old comrades in arms once Ireland have returned home at the end of July. Before they ever arrive, there will be focused, intensive preparation on the influence of Jamison Gibson-Park, James Lowe and Bundee Aki within the team in the green jersey. The cup of kindness will have to wait until the hostilities are well and truly over.
There is, naturally, more than a hint of curiosity in Aotearoa about how the Kiwi trio, and others like Australian Mack Hansen, can appear as fully-fledged test players in another country when they were not rated as such in their countries of origin.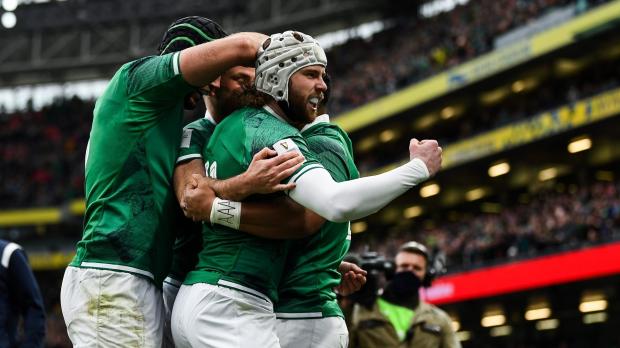 Hansen was a fringe member of the Brumbies squad in Australia when he left for Galway Bay and the Emerald Isle, but it took him less than one season to establish himself as a key component in the squad of the fourth-ranked nation in the world.
It has taken the New Zealand players rather longer to stake their claims. Gibson-Park lagged behind Luke McGrath for the better part of four seasons before becoming Leinster's clear first choice at scrum-half. When the Dublin province last won the European Champion's Cup in May 2018, McGrath started, with Gibson-Park on the bench.
Likewise, it has taken James Lowe a long time to shake off the doubts surrounding his defensive capabilities, which often left him in a dogfight with the likes of Dave Kearney, Jordan Larmour and latterly, Jimmy O'Brien for a starting spot in Dublin. Lowe started at No 11 in the 2019 final against Saracens, but he was behind both Isa Nacewa and Rory O'Loughlin in the pecking order one year before.
Although Bundee Aki quickly established himself as Connacht's top inside centre, he has shared time with Leinster's Robbie Henshaw in the national side at the same position. Henshaw still has his nose in front – he is 20 Irish caps ahead of Bundee – and started all three tests for the British & Irish Lions on the 2020 tour of South Africa, with Aki coming in to partner his great rival for the final game.
There is a strong sense that all three players have had to expand and improve their games in order to become test-worthy. They did not just walk into Irish sides at any level. The appreciation through New Zealand eyes is rather different. Here are the comments of Sir John Kirwan after the November test between Ireland and the All Blacks:
"He [Jamison Gibson-Park] was just loose. He didn't have the application to maximise his ability back then. He's gone overseas, and he's done that.
"Lowe was always good enough to be an All Black, but he had some amazing people ahead of him. The same with Bundee Aki.
"These guys were good enough to be All Blacks, but they had a line of people in front of them, and they've taken their opportunity. To say they weren't good enough is a bit harsh."
In Sir John's view, Lowe and Aki were always good enough to be All Blacks, but found some outstanding individuals blocking their path – principally Julian Savea for Lowe, and Ma'a Nonu for Aki.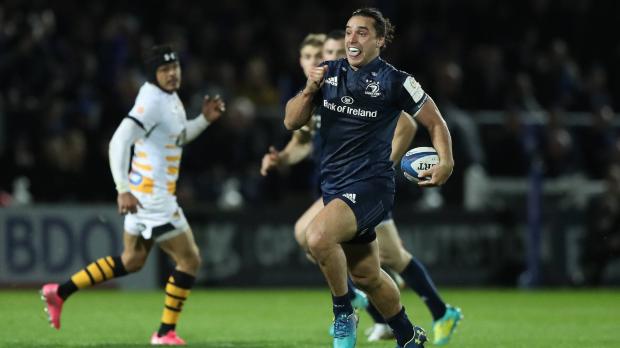 In Ireland the perception is slightly, but significantly different. The test performing versions of Gibson-Park and Lowe, in particular, still had to be discovered when they arrived on Irish shores. Compare these comments from Ireland head coach Andy Farrell about James Lowe before the same climactic match against New Zealand:
"He [Lowe] went away and understood how he needed to prepare for international rugby – his preparation is through the roof in comparison to what it was before.
"He's learned the hard way, there's a few things that he needs to get better [at] as well, but his attitude is in the right place and I'm sure that will happen.
"He's not a tidy player but neither do we want our players to be tidy players. He finds a way into the game, he's in great nick, he's lost a bit of weight and he's fit."
Those are not the words you use about a ready-made test prospect, and there has been a lot of work to do for all three Kiwis. They have not simply waited out their residency period before walking into the Irish national team by rights – far from it. They have had to work for the honour and they have earned it.
He's not a tidy player but neither do we want our players to be tidy players. He finds a way into the game, he's in great nick, he's lost a bit of weight and he's fit.

Ireland coach Andy Farrell
Let's look at some areas of the game where the three New Zealanders may have been asked to improve, and are now better versions of themselves than they were before.
Ireland is a possession-based team who finished top of the Six Nations with an average 56 per cent of possession and 57 per cent of territory. The men in green enjoyed over 20 minutes of active time-of-possession, where a typical average would be around 17 minutes.
They were the only side to average over 100 rucks built per game, they had the most carries (138) and achieved by far the highest proportion of lightning-quick, 0-to-3 second ruck ball (69 per cent) off those carries. Jamison Gibson-Park attended an average of 96 per cent of those rucks, and that represents an astonishing aerobic effort for any scrum-half.
He gets to the base quickly and repeatedly, and makes good decisions when he arrives there to provide attacking continuity: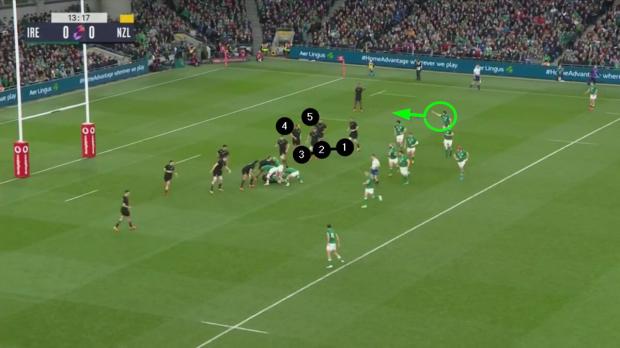 This is Gibson-Park working the passing game away from a lineout drive, first zipping a flat pass all the way across the space in front of the fourth defender, before firing another back to the short side, where the All Blacks' defence is disorganised. One more phase brought play all the way up to the goal-line, and three more converted the opportunity into a score:
Bundee Aki shows that he can pass as well as run, shooting a 15-metre delivery out in front of full-back Hugo Keenan and giving James Lowe an easy plant in the corner.
Jamison Gibson-Park's ability to make good decisions while having to track between rucks at lung-bursting speed is impressive:
It's another lineout drive starter, but on this occasion JGP sees an open corner before nudging his hooker Ronan Kelleher through the space and making sure he drives to the opposite side of the ruck at cleanout time. Another goal-line camp set, another try scored.
The physical threat of Bundee Aki in midfield is often used to create immediate width after the tackle:
Aki wins the initial collision, but it is the instant one-second delivery which creates the opportunity for Johnny Sexton to work off a second touch against a narrow New Zealand defence on second phase.
As Andy Farrell implied in his comments, the urgency of James Lowe's work rate has gone thought the roof during his time with Leinster and the national side:
Two double involvements, with Lowe providing the tackle break in midfield, then reloading to his natural wing to clean out over the top of James Ryan in the first instance; then making the initial bust-and-offload before getting back to his feet to make the very next carry in the second.
Bundee Aki and James Lowes combined to great effect on the 'wrong' side of the field in the second period:
First there is a neat pull-back ball from Aki for another second touch by Sexton, with Lowe appearing over on the right wing to make an extra man; then Aki cleans out one-on-one against Ardie Savea with Garry Ringrose exposed at the tackle, and Lowe again released near the right corner flag. Ireland scored their try on the following phase.
Aki's presence in midfield is Ireland's equivalent to Levani Botia's for Fiji or Jonathan Danty's for France: a huge body with the on-ball skills of a proper number 7:
Bundee dominates in the high tackle because he is much, much stronger than either David Havili or Sevu Reece in contact, and the chocolate factory churns the ball out dutifully on the Irish side. But it was a decisive defensive read and tackle by Lowe which may have decided the fate of the game as a whole:
Lowe knows he has to drop in and take Rieko Ioane man-and-ball to stop New Zealand exploiting the extra men out to their right, and he does it so well that a poaching opportunity is created for Peter O'Mahony, which led to a penalty and another three points for Ireland. That was game, set and match for the home side.
There may be a lot of friendly banter, and more than a few glasses raised for auld lang syne after the series between Ireland and New Zealand is over, but it will be all business for Bundee Aki, James Lowe and Jamison Gibson-Park before then. The All Blacks coaching staff will recognise how much they have improved in order to become key cogs in Andy Farrell's green machine, and there will be no quarter asked or given. The cup of kindness can wait.