Back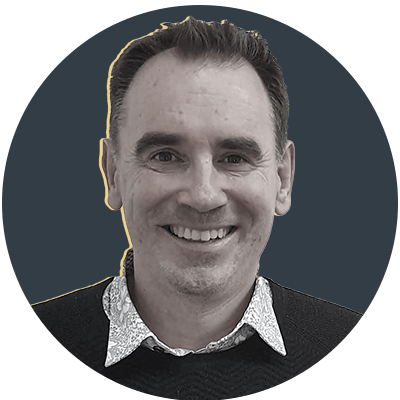 By Owain Jones
Wayne Pivac: 'We owe it to ourselves and our public to put on a better display.'
The last week in Welsh rugby has resembled the last days of Pompeii. Where 11 months ago bouquets rained down on Wayne Pivac's unlikely Six Nations title winners, this time it's brickbats. The resolve and undoubted class of Wales' 'Golden generation' has, we're told, been replaced with understudies who don't meet the required standard of a nation which has enjoyed more tournament success than any other this century.
Amidst the rancour and navel-gazing engulfing the game, it's not fashionable to say that Wales, a nation of 3.1m people and 80,000 rugby players have, in fact, actually been punching above their weight in maintaining such a lofty benchmark for nigh-on two decades. This suggestion was put to this writer by an Irish scribe, after Wales' horribly lacklustre showing against their rivals over the Irish Sea.
Not that that level-headed assertion will assuage a country who wears its heart proudly and vocally on its sleeve.
The truth is Wales' four Grand Slams and six Six Nations titles since 2005 have given Welsh fans a sense of entitlement they haven't enjoyed since the Seventies. Try being in Scotland's shoes for a moment. They won the last five Nations title in 1999 but have won nothing since. Diddly-squat. Imagine how their fans would be galvanised if they advanced towards a first Grand Slam since 1990, an even longer gap than Wales' 27 year wait, which ended under Mike Ruddock. Then there's Ireland who had to wait 61 years between Slams. Jack Kyle's 1948 trailblazers were succeeded by Brian O'Driscoll's 2009 modern-day heroes and how a nation partied.
This is not to say Wales should just slip silently into mediocrity. For a side that was ranked the world No 1 as recently as August 2019, they should be held up to the highest scrutiny if they want to sit in rarefied company.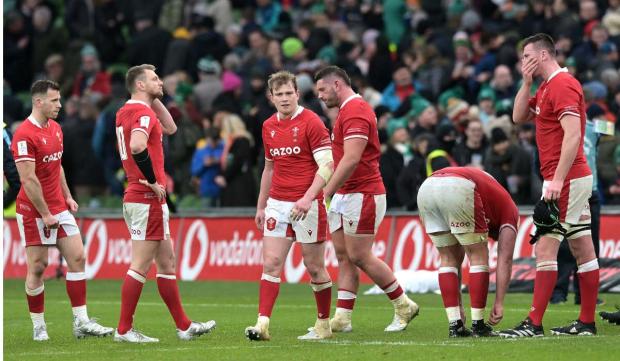 In no particular order, in the run-up to the Scotland game, they've been accused of a litany of failures; putting the success of 'team Wales' before regional security, not having a strong enough second tier (Welsh Premiership), failing to implement robust player development programmes in schools and clubs, placing a new hotel in front of investing in the game, having an 'out of touch' governing board, and in Steve Phillips and Rob Butcher, not having a Chief Executive and Chairman with the high-level business experience and vision to navigate the union out of choppy pandemic waters.
It's quite the charge sheet, but, as ever, the picture is never as black and white as you see on social media. There is simply no quick fix.
Quite where the investment goes, and how sensibly it is utilised, will always merit appraisal and recalibration but with sensible financial planning the WRU should not be lagging behind its closest rivals; the IRFU and the SRU. Indeed, for 2018-2019, the WRU posted revenues of £90.5m-a-year (with a record £49.6m reinvested in the game). That was higher than the SRU (2018-19 accounts £61m) and the IRFU ( 2018-19 accounts £87.5m), yet our Celtic friends have emerged from the nightmare of crowd-less events at a canter on the field and seemingly in rude health off it.
These systemic issues in Wales have to be parked for the time being, for it will be matters on the field that will dominate the thoughts of rugby fans over the course of the tournament and suffice to say, that picture isn't looking too rosy, either. Yes, they were missing a plethora of Test caps, yet they still had more experience on the field than Ireland (487 to 468 caps). Against Andy Farrell's men, Pivac's selection could rightly be questioned.
Of course, we're all winners in the hindsight Olympics, but it's fair to say his experiment to pick Josh Adams at 13 was ill-advised, despite his head coach throwing a protective arm around the wing, who will miss the game this weekend's game with a calf strain. After 23 games (10 of which have been won), Wales still lack a discernible brand of rugby, and the lack of a cutting-edge in the backline is troublesome. Indeed, in Dublin they failed to make a line-break of note. At the set-piece, the line-out was again missing its necessary accuracy and Ireland made nearly twice the metres and executed half the tackles. It was a dominant display and Wales were second-best in every facet.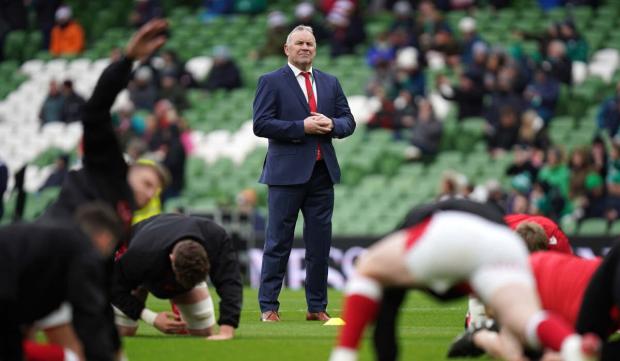 Assembling in front of the media ahead of Scotland, where the session started 20-minutes late after training overran, the New Zealander was forthright and not looking for excuses. "We clearly didn't achieve what we wanted to out in Dublin. We didn't get parity in the physical side of the game and we came up short. There's no hiding place from that."
Pivac isn't daft, after landing in Wales in 2014, he knows how you will be welcomed into the bosom of the country when you're winning and given the cold shoulder when the national side has hit the buffers. The game against Gregor Townend's in-form Scottish side is pivotal and the Auckland-born coach has laid it on the line. "We want an improvement across the board. The players are desperate to show they're a better team than the display they put on last week. We are at home and we owe it to ourselves and our public to put on a better display."
There has certainly been action on the selection front. Ellis Jenkins and Johnny McNicholl are left out of the 23 altogether, and Alex Cuthbert, who has played only six games in 12 months, has replaced the latter who was found wanting defensively, to look after the musclebound Duhan van der Merwe.
In the backrow, a lack of physicality has meant Ross Moriarty, a man who seems to have a pathological desire to run into brick walls has reclaimed the No 8 slot and Jac Morgan, long heralded as a Test class openside, will play tag-team with Taine Basham to give Hamish Watson a headache at the breakdown. While the additions give Wales abrasive edge, they lack height and will have to counter Sam Skinner's 6ft 5in frame at the tail of the lineout.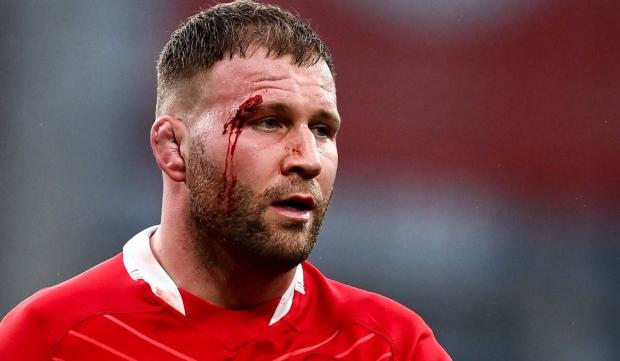 Wales will also miss the footwork of Willis Halaholo in midfield, who needs playing 'volume'. For those with sharp memories, however, they will remember that Owen Watkin played against Scotland a year ago and saved the game with a last ditch tap-tackle on Van der Merwe. Nick Tompkins deserves to keep his place after a shoulder-rattling 22 tackles against Ireland.
If Wales are looking for sentimental motivation, they need look no further than the Test centurions, Dan Biggar and Jonathan Davies who will reach that notable milestone when they take to the field. Pivac name checked his captain as a 'general' and paid homage to Davies 'coming through the darker times' in a career where he has had to return from four serious injuries. The duo deserve all the praise that is coming to them.
While disquiet grows surround the squad, Pivac finished with a call-to-arms. "Everyone has had a good look at their game no one is hiding from that. Everyone is unanimous that there is more to come from this team."
Let's hope so, but lose to Scotland for the first time in Cardiff for two decades and there will be a ratcheting up of pressure with a trip to Twickenham looming. Win and the critics will be momentarily restrained. Being a head coach is not for the faint-hearted.