Van der Merwe's heroics silence the Twickenham masses
A rip-snorting open weekend of Six Nations rugby didn't disappoint. From the joyous men in green displaying the chasm between the them and a bedraggled Wales, to a fearless Scotland raiding the Twickenham fortress and coming away with the spoils, to Rome threatening to become the amphitheatre all-comers should fear, it delivered and then some.
Here's what RugbyPass+ made of the drama…
Van der Merwe's etches himself into Scottish folklore
When Duhan van der Merwe's rippling physique is replaced by a softer, more cushioned chassis, his hairline has receded and flecks or grey are spotted in his beard, he can at least sit back and point to friends at the time he was the talk of the rugby world, because his 55-metre try at Twickenham was A-mazing. The type of try that will be spoken about with reverence by proud Scots who can say, 'I was there'.
When Kyle Steyn floated a 20m pass infield, no one in the crowd expected much. The big Scotland wing, could have looked around for support, shipped the ball on and retired to the left flank, but something inside him told him to throw caution to the wind; to pin back his ears back and challenge England tacklers to fell him. Past a partially blocked Owen Farrell, he skipped. Inside a flailing Joe Marchant and sensing space, he accelerated past the outstretched arm of Ollie Chessum. England mouths in Twickenham started to dry up, while hoarse Scottish voices raised in decibels, as he powered over the 22m line. Freddie Steward, so often England's last line of defence was stepped, and within milliseconds, Jack van Poortvliet was turned inside out. With metres to the line, Alex Dombrandt, in an unfair footrace, went too high and van der Merwe thumped him in the chest to propel himself over the line and set-off complete pandemonium.
It had taken him 10 seconds to outfox six England defenders in a try for the ages. Similar to George North taking the loose ball in Brisbane a decade ago, or Henry Arundell deciding to 'give it a lash' against Toulon in the Champions Cup, it is a try that will be replayed for decades and in a week where Gareth Edwards' 1973 try has been replayed on its 50th anniversary, you suspect Scotland fans will be raising a glass to the big South African some time in 2073; it was that good.
What it also did was strip away rugby's complexities, the rigorous technical and tactical planning that goes into games. It was off-the-cuff. Natural instinct and raw power in perpetual motion and it unleashed a joy in fans that is impossible to manufacture. Thank you, Duhan.
Back it up, or head back to mediocrity
In the lead-up to the Calcutta Cup match, a popular Irish sports podcast published an episode titled 'Are Scotland mentally weak?'. The panel spoke about the Scottish propensity to dazzle one weekend then self-destruct the next. The notion that they flatter to deceive, that there's some psychological hurdle they have never managed to cross when the chips are down and the pressure cranked up.
Honestly, however provocative it sounds, there's merit to this train of thought. Scotland have bust hoodoos in Wales, France and England and generally redefined their image on the world stage during Gregor Townsend's six-year reign. What they have never done – and what they must do now – is find the consistency of a championship contender. Until then, for all their isolated excellence and all their positivity, talk of mental fragility will go on.
In 2021, Scotland conquered an empty Twickenham then turned a commanding lead into a maddening defeat at home to Wales. Zander Fagerson's red card hindered them, but there was so much self-inflicted pain too. In 2022, Scotland edged England in another thriller, then went to the Principality and produced one of their worst performances of the Townsend era. Last year's Six Nations ended with rancour and anguish.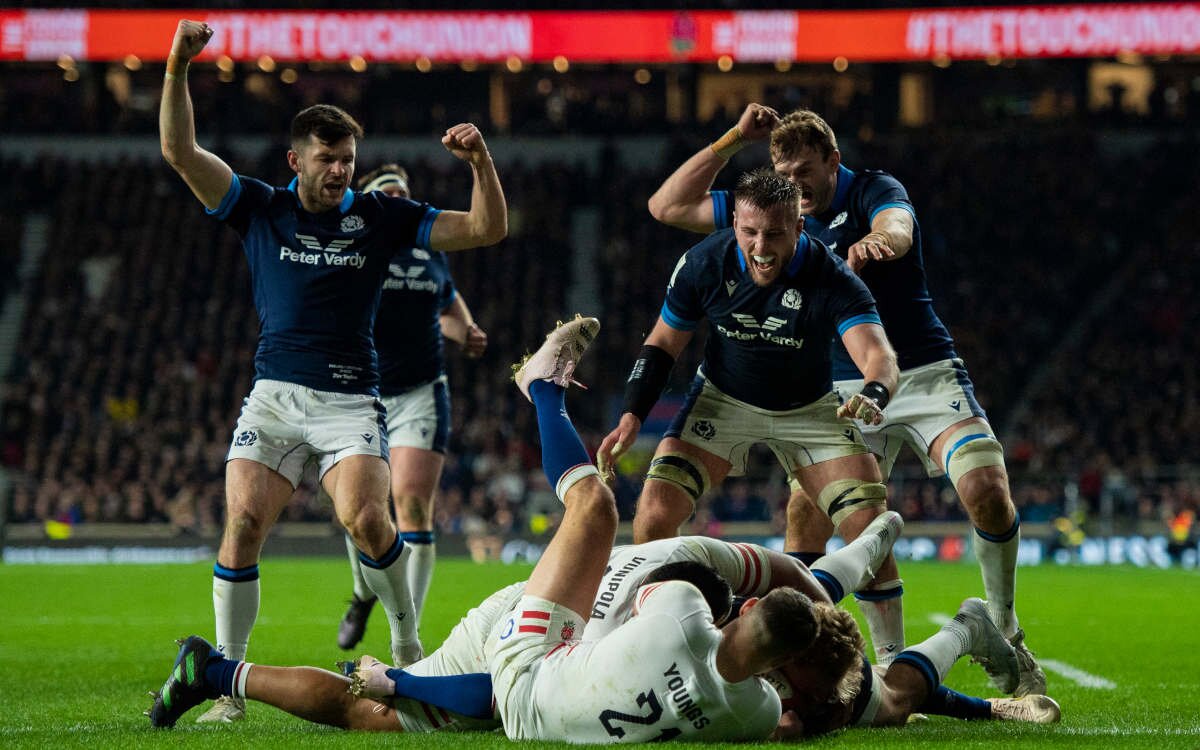 Now, for the third year running, Scotland have done a number on the auld enemy. Saturday afternoon at Twickenham was joyous, transfixing, and euphoric all at once. Scotland showed not only a beautiful, deadly attacking efficiency but sheer resilience to go at England again and again, overturning a two-score deficit and gutsing out a superb victory.
And for the third year running, it's Wales next up. Warren Gatland's Wales now. A coach Scotland have never beaten in his dozen championships at the helm, but a paler iteration of his all-powerful teams of yore.
Scotland should win. Scotland have to win. A mentally weak group of players does not go to Twickenham, trade blow for blow and prevail with 29% territory and over 250 tackles. But a group that oscillates from extreme to extreme will always draw barbs and never win out over the course of a campaign. It's time for Scotland to back up their triumph, or head back to mediocrity.
Gatland has to decide whether to stick or twist
Delilah dominated the pre-match atmosphere in Cardiff. It was sung with gusto by tens of thousands of fans around the city centre, many beaming with pride, but after 80 minutes in which Wales had come second-best in most departments, they laughed no more. Smiles were replaced with mournful looks and pints were supped in contemplation rather than celebration. Warren Gatland, with his regulation crew-cut wore a steely focus post-game. He said there had been positives, left his ire for Andrew Porter's late knee-drop on Liam Williams and said there were easy-fixes.
In reality, Gatland will need a coaching team with the dexterity of a Formula 1 pit team to patch up this moribund Welsh side ahead of Murrayfield. After 20 minutes they were 24-3 in arrears and fighting to save face. Granted, with the off-field drama dominating the news headlines, the players could be excused for thinking it hadn't been the best preparation to a Six Nations game, but a 34-10 scoreline, was a tough sell to the 74,000 loyal fans who had packed out the Principality Stadium.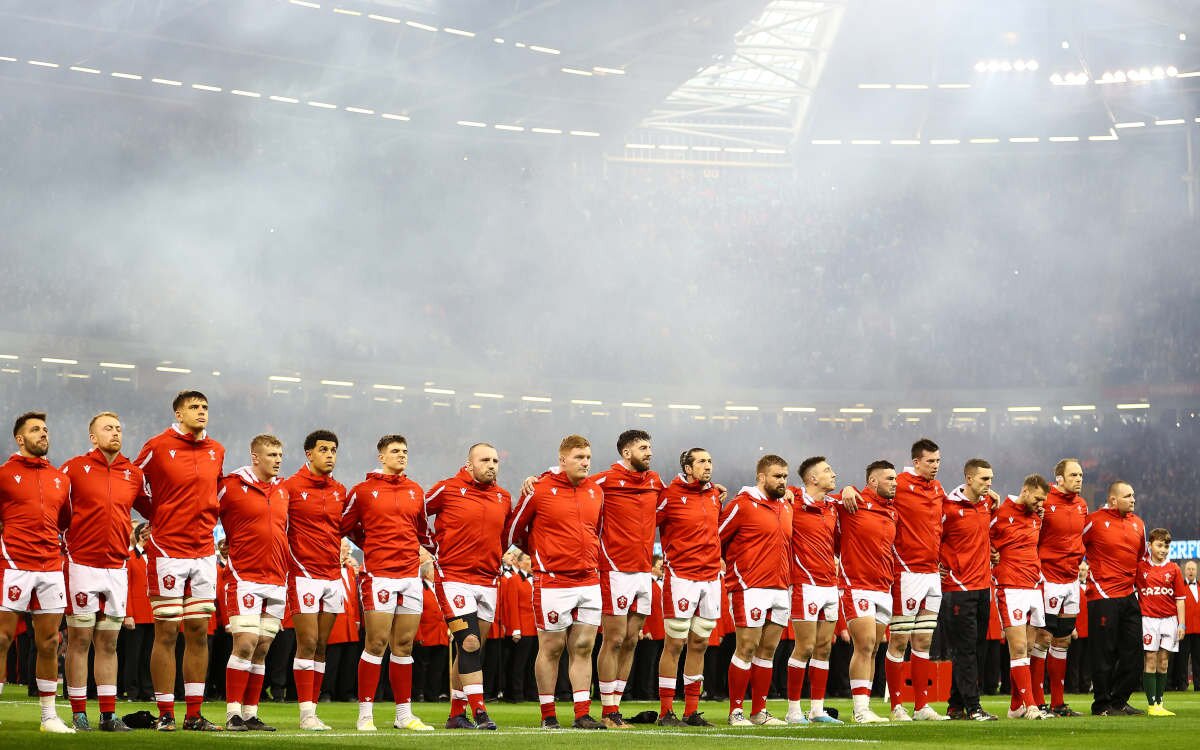 Ireland did a passable New Zealand impression in the first 20 minutes, when the damage was done. The Welsh defence was swamped by a green tide, who rumbled through despairing tacklers, gaining 'metres after contact' far too easily. They crossed for the softest of scores twice within seven minutes. Wales did create chances, but resembled a striker who had forgotten their lucky boots, didn't seem to be able to capitalise on gilt-edged chances, with Rio Dyer's footballing skills found wanting, Dan Biggar clamped by Garry Ringrose and Jac Morgan held up by Andrew Porter over the line. Wales just couldn't find their clinical edge, only crossing the whitewash once, through Liam Williams. At the set-piece, the Irish pack stayed rock solid and Wales had the familiar failings of butchered line-outs near to the opposition line, as opportunities sailed by.
When looking for answers, much has been said about Gatland sticking by his old-guard – with 12 players in the 23, 30 or over. It left many pondering whether fresh legs needed to be introduced, and Gatland has big decisions to make. Leigh Halfpenny, Rhys Webb, Dan Biggar, Alun Wyn Jones, Justin Tipuric, Scott Baldwin and Ken Owens are all 33 or over, and it would be a huge surprise if these wonderful servants all made the plane to France in September. Decisions may need to be made sooner than later to give the likes of Dafydd Jenkins, Christ Tshiunza, Joe Hawkins and Mason Grady game-time, to revitalise Wales in the same way Fabien Galthie and Kieran Crowley have done with France and Italy in recent years. After all, Gatland set the trend in 2011 by picking a spritely squad and it took them all the way to the semi-final. Will loyalty cost him?
Italy are the real deal
We can no longer dismiss the Italian uprising as a flash in the pan, not after they pushed the record-breaking, undefeated Grand Slammers right to the brink. You could write off the long-awaited mugging of a meek Wales as fortuitous. You could declare the November beating of Australia as nothing spectacular given how besieged by injuries the Wallabies were. But you can't ignore the kind of stuff Italy served up on Sunday afternoon against the form team in world rugby.
Kieran Crowley is building an intoxicating side. They run so much ball – frequently too much – that one is never quite sure whether chaotic brilliance or desperate self-harm will follow. In Rome, we got glimpses of both. The Italians overplay at times, sure. They play out the back and look for width relentlessly. They turn down simple exit options when they reckon a line-break in their own 22 could be on. They can kick erratically. Sometimes, inevitably, they get their fingers burnt. The Six Nations will bludgeon more pragmatism into them.
There were mighty individual showings. Sebastian Negri was a totem of strength. He made 15 carries for 60m into the heaviest of traffic. It is wonderful to see the big flanker back on the international scene after a long injury lay-off. The Cannone brothers, Niccolo and Lorenzo, punched holes. Danilo Fischetti is a fantastic loosehead, still widely underrated. Ignacio Brex gives Italy vital midfield gainline.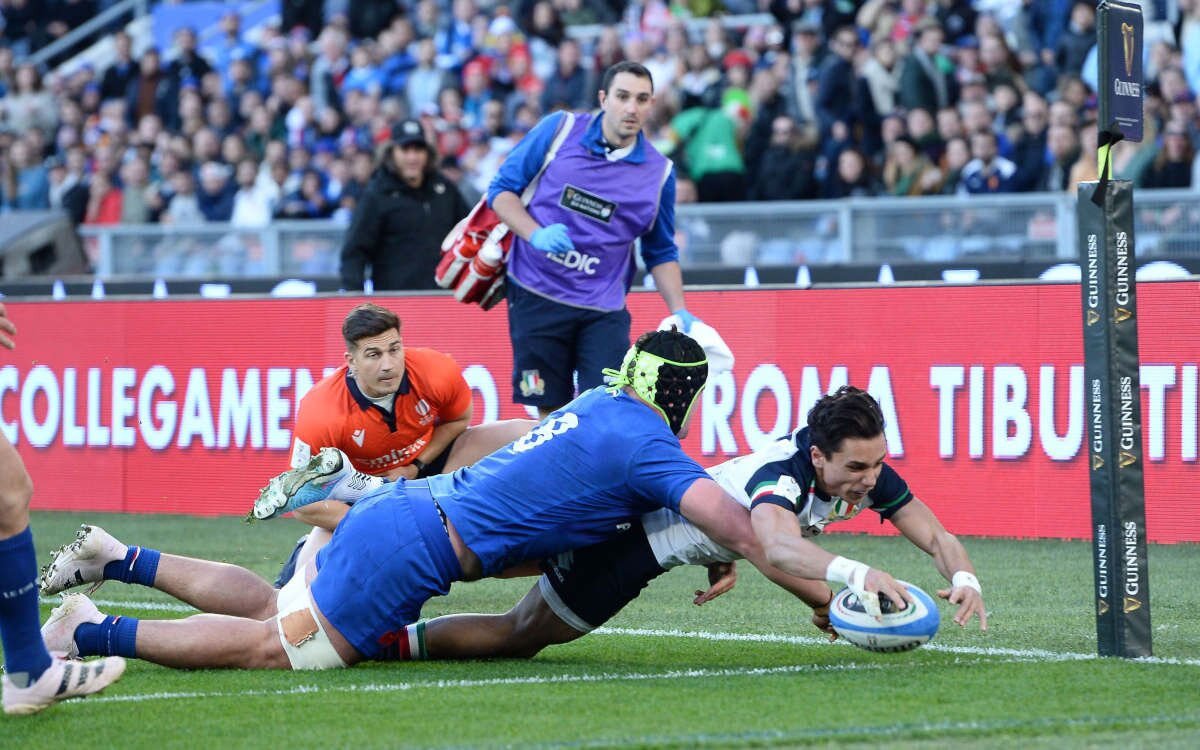 Ange Capuozzo may look like a scrawny under-18 doing a turn for the senior side but in the lithe full-back, Italian rugby has a new hero. Capuozzo is a dancing stoat when he sets off. A typically effervescent finish took his tally to six tries in eight Tests. Like Paolo Garbisi, currently sidelined, he plays for one of the biggest clubs in world rugby. Having Capuozzo at Toulouse and Garbisi at Montpellier is a boon for Italy. Their two greatest playmakers performing in the brutal Top 14.
There's a coming-of-age element to this. Italy are still a young side, but one growing in experience. The Fischettis and Capuozzos and Menoncellos and Lamaros are not green and naïve anymore. They have more club rugby under their belts and more international exposure. They are learning to hang in the battle and keep in touch with teams in the final quarter when before, they'd have fallen away, their defence fraying or their discipline deserting them. They are right at the start of their journey together and you wonder where it might end up. All the more so as the Under-20s continue impressing and the national pathway continues churning out players.
At long last, the Six Nations has not just a credible Italy, but a downright dangerous one. It's been the tournament's missing link for years; the notion that one nation lags miles behind the rest and is seemingly incapable of bridging the gap. Nobody is calling for Italy to be turfed out of the championship anymore. Every rugby person is excited about where they're heading. And plenty will be anxious when their teams come to face the Azzurri. For that, we should rejoice.
Worrying signs of 'old France' appear in Rome
It was like the bad old France again yesterday. Ill disciplined, arrogant, believers in their own hype.
Favourities for this year's World Cup, the first thing they should do is take a history lesson and reflect on Clive Woodward's England of 2003. That side learned how to be ruthless from suffering so many painful experiences en route to the Webb Ellis, the last gasp defeats in Six Nations deciders to Scotland, Wales and Ireland.
When they finally discovered they could not overlook any team, they became unstoppable. France, going on yesterday's evidence, clearly need a dose of humility before they rediscover how to lower their penalty count and treat every opponent with respect.
Ireland find the perfect blend of coaching ideologies
It wasn't a game we saw in Cardiff, more of a marriage of two philosophies, the Schmidt and Farrell ideologies combining to make Ireland such a potent force.
The former coach has been unfairly derided by far too many of us in Ireland on the back of his poor final year in charge. Up until then, though, he was a reformer, and while his style of play was not easy on the eye, it was – until 2019 – very effective.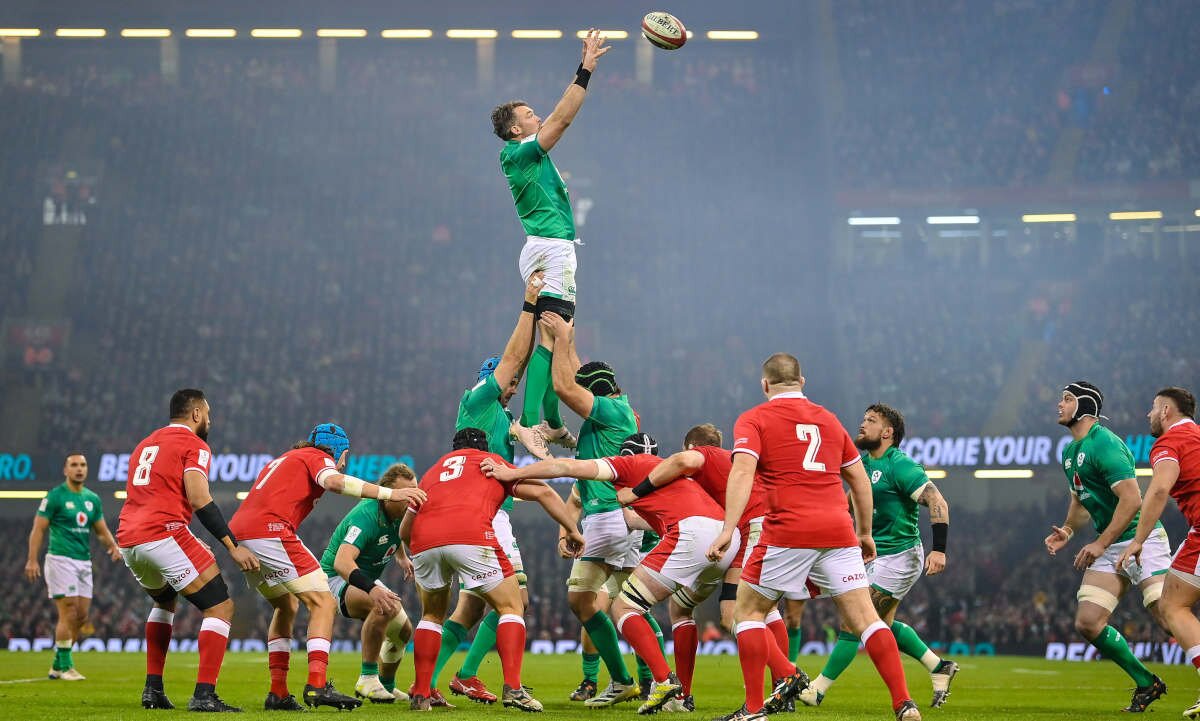 What has happened since has been fascinating. Ireland still retain a thirst for pick-and-goes but the difference now is that they have a Plan B and a Plan C to turn to if Plan A doesn't work. Farrell's gameplan has many of Schmidt's elements within it, witness the first two tries of the win over Wales, but the key difference now is that there are so many carrying options, so many alternatives to Johnny Sexton as the first receiver. By 2019, Ireland had beaten everyone in the world, and seemed unstoppable. But the peak had already arrived. This team are still climbing. The best is yet to come.
Six Nations a temporary tonic
Rugby is in a sickly state. Catastrophic governance and grave wrongdoing have blighted the game these past few months. The concerning allegations of sexism and racism within the WRU, the RFU's calamitous roll-out of new tackle laws, the Siobhan Cattigan case in Scotland and the resignation of the disgraced Bernard Laporte, found guilty of corruption, in France. That's before we get to the legion of brain-damaged players lining up to sue the sport's authorities. Rugby's PR has never been worse.
Against this backdrop, the Six Nations began. The greatest championship called upon to answer an SOS call, to change the narrative and restore some light to a darkening picture.
The tournament can never airbrush the many problems that existed before this weekend and will fester long after the trophy has been lifted. But it can jolt attention and energy away from them. It can bring positivity back to rugby, get people talking about the game for the right reasons rather than chewing over the horror tales.
And what a show it was. From Ireland's 20-minute blitz in Cardiff to the epic at Twickenham and Italy's stirring gallantry in Rome, the curtain-raiser was a captivating watch. The sporting theatre that reminds you why you fell in love with rugby in the first place. Now, it is Duhan van der Merwe's howitzer splattered all over social media timelines. It is talk of Italy's continued revival and England's nagging concerns dominating the discourse.
For all the flaws and all the warts, the Six Nations remains utterly compelling. How rugby has needed it.