Mike Brown proves the doubters wrong
Few Leicester fans would have had money on a back three of Chris Ashton, Jimmy Gopperth and Mike Brown a few years back but the dependables helped Tigers to a huge victory over table toppers, Saracens, and Brown, in particular, stole the headlines.
In a fallow week between Six Nations games, the acrimony continued in Wales, the Irish provinces rolled on and the renaissance of Glasgow Warriors continued under Franco Smith.
Here's what RugbyPass+ made of the action.
Magic Mike rolls back the years
Mike Brown knows he is a marmite figure. Someone fans either love, or hate him. He grinds their gears with his brutal honesty and competitive zeal, but few supporters could deny that the 72-cap former England full-back proved a point against Saracens at Welford Road. A spritely 37, Brown looked to have been involuntarily left on the scrapheap after being released by Newcastle Falcons last May, this after he was jettisoned from his beloved Harlequins for, in his mind, being 'too old'. The fires kept burning, however. The solo fitness sessions in the colds of winter kept going and he found himself offered a short-term role until the end of the season by another golden oldie, Richard Wigglesworth, who himself kept playing until 39.
Against Saracens, Brown looked like he'd never been away, putting in a man of the match winning performance. In the first half, after 39 year-old Jimmy Gopperth passed to 35 year-old Chris Ashton, the former England wing popped it outside to Brown, who stepped inside Sean Maitland to run a cute line and dive over the line with impressive athleticism.
It endeared him to the Welford Road masses and after the game he poured conducted an emotional interview with BT Sport's Sarra Elgan. "I don't want to get too emotional but this feels so special. Everyone seems so desperate to write people off because of their age and expect you to just crawl away and die, as it were. One of my clubs had written me off because of age, which was tough to take. It hurts when people say this and that. We know how hard we work.
"I was sitting at home waiting for someone to give me the opportunity. I trained down the park in the cold and in the gym on my own. As long as you are physically fit and okay to go then why not."
Brown doesn't know if his swansong will be a few games in the East Midlands or a longer farewell, especially with Freddie Steward unavailable until November if he is part of Steve Borthwick's World Cup plans but he has shown he can go out on his own terms, not the decisions of other, and that is to be commended. Brown is an England and Premiership legend, and an inspiration.
Age concern
The biggest fear in Irish rugby right now surrounds Johnny Sexton and whether he can get to the end of 2023 without growing old. This really is a race against time as no one can predict when 'your legs go' to steal a football expression. Often, in sporting careers, it happens overnight as Rob Kearney and Rory Best discovered at the 2019 World Cup.
To get an idea of Sexton's longevity, his Leinster debut came against Border Reivers. That club ceased to exist in May 2007.
Of course Irish rugby will continue to exist long after Sexton is gone. It's just that they are unlikely to be anywhere near as potent a force, their captain and playmaker featuring in 42 of their last 47 Six Nations games, central to their two championships and grand slam in that period, not to mention their five wins over New Zealand.
Anyone keeping a close eye on him this season will have noted his frailty. He has started just six games for club and country and got injured three times. The November series of internationals came and went with just one appearance; this Six Nations saw him limp off after 48 minutes of the France game.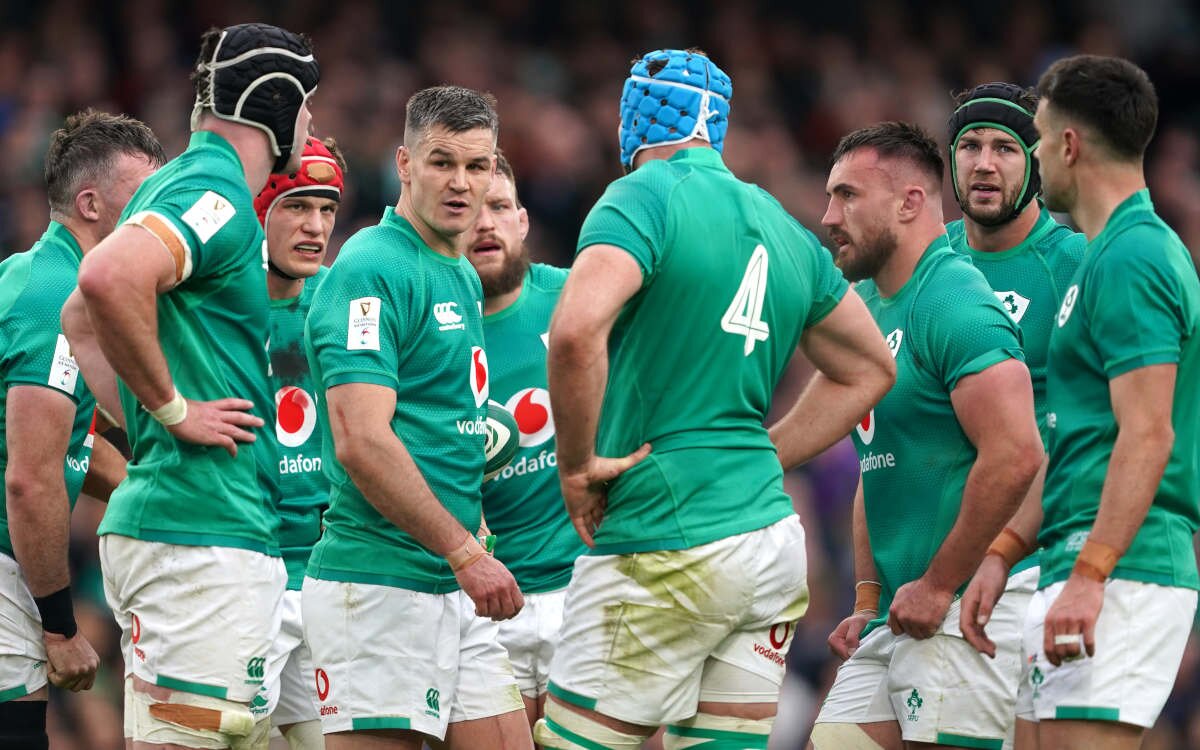 That'll probably require him to be rested for Sunday's Italy match, which may seem to be a common occurrence but in reality it will be the first championship game he has missed against the Azzurri in six years.
With bigger tests to come, seeking to stop Scotland winning a first Triple Crown in 33 years, seeking to land a grand slam against England on St Patrick's weekend, you won't expect him to become the latest Irishman to head to Rome in search of a cure.
That creaking body of his needs to be managed carefully. Irish championship and World Cup hopes still depend on it.
Welsh rugby stares into the abyss
To many, Welsh rugby is the gift that keeps on giving but with threats of a strike looming over the England game, over the parlous state of player contracts, it has surely reached a nadir. Airing your dirty washing in public is never advised but it is a position the players have been forced into, because as Alun Wyn Jones eloquently put it, 'ultimately, if you treat people badly for long enough, you get to where we find ourselves.' The most-capped player in Test rugby said he had grown weary of the constant acrimony. "If this was any other line of work or any other industry for this period of time with this amount of uncertainty, you'd get the same reaction."
It is hard to disagree with one of Wales' greatest players and it is a doomsday scenario for the Welsh Rugby Union, who would lose the best part of £9m in match day revenue if the game was postponed. Remember, they are already beset by allegations of sexism, racism and misogyny, highlighted by a recent BBC Documentary, and have an inexperienced chairman in Ieuan Evans and an interim CEO in Nigel Walker in situ.
Rancour has centred around three points, with the Welsh players, through the WRPA (Welsh Rugby Players association) saying they need a resolution by Wednesday, otherwise they will down tools. One is to abolish the 60-cap rule which precludes a player representing his country if he has taken up a contract outside Wales without passing that fixed number. Two, having a voice on the PRB (Professional Rugby Board) and three, to scrap the idea for a fixed variable contract, whereby 80% of a salary is paid but 20% rests on performance related bonuses. The first two look likely to go, but the players argue, with some merit, that with swathes of players likely to head out of Wales, some say as many as 70, in search of more agreeable contracts, there is no way already struggling regions are likely to improve results, and by proxy commercial operations. In essence it is an unrealistic expectation.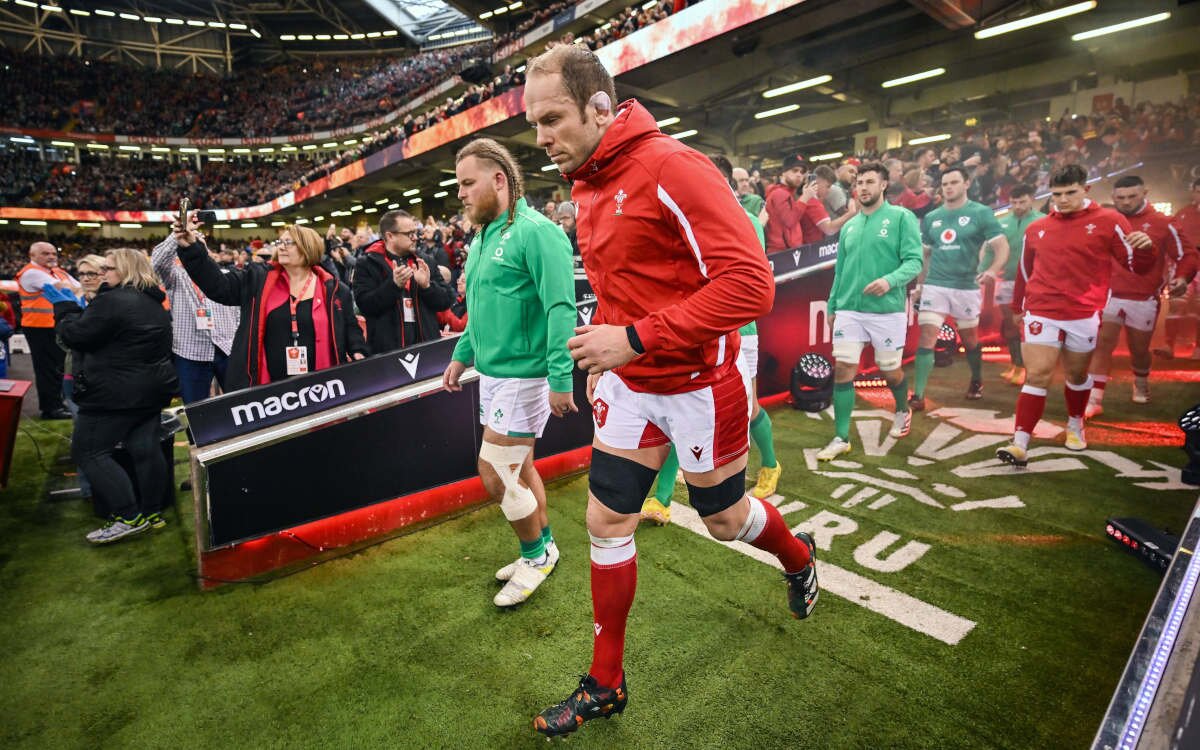 Alex Bywater in the Daily Mail told of Welsh internationals on anti-depressants due to the stress of not being able to secure a mortgage and others have spoken of the despair of not knowing whether they will be employed in a matter of months. They have had enough.
Malcolm Wall, the chairman of the PRB, apologised on BBC Scrum V for the delay in agreeing the Heads of Agreement contract, that was verbally agreed on December 5, after talks had started in January 2022 but those words will sound hollow until an agreement has been signed by all parties. The concern is it will be rushed through with several clauses that could cause issues further down the line.
Ex-players such as Sam Warburton, Richard Hibbard and Andrew Coombs have derided the current deal, saying they would refuse to sign it, and with public opinion firmly behind the players, the onus is on the WRU, as custodians of the sport in Wales, to find an equitable and agreeable solution.
This has been a sorry affair which has painted the game in Wales in a very poor light and a figure of bemusement and almost pity elsewhere in the rugby world.
Glasgow roll on
It wasn't the fact Glasgow saw off a toiling Ulster team on Friday night that was most impressive, it was how. Franco Smith has built a Warriors side of extreme fitness and flair, capable of wounding teams from anywhere and going deep into the red to prevail.
This weekend, on a frigid and dreich Glasgow night, against a heavyweight pack, was never going to be like that. So it was hugely encouraging to see the hosts pony up and go to work, proving once more they have the forward brawn to go with their beauty out wide. There was malevolence aplenty in how they took it to Ulster up front, and how they took their red-zone opportunities where their visitors failed, scoring three tries from close range.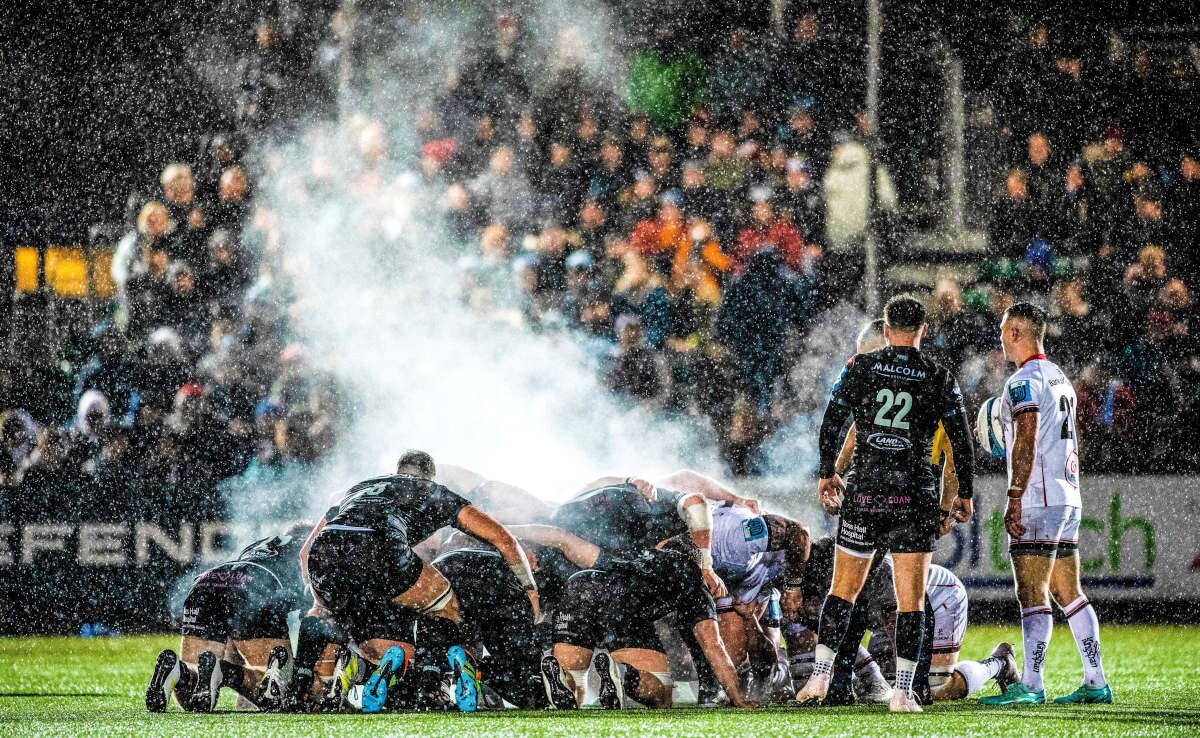 It was not a vintage display by any means. There were errors and indiscipline and a whole lot of territory and chances that Ulster could not convert into points. But it was another win. Another big scalp. Another URC giant toppled. Ten in a row unbeaten and winning in a different way.
Ruddock sets the standards
All the talk is of Leinster's conveyor belt of excellence, the unrelenting system that churns out star after star, prodigy after prodigy. We saw a few of the latest products on Saturday night as the Dragons were cuffed aside in perfunctory fashion. Jack Boyle, a luminary of the Ireland Under-20s scene, made his professional debut. Lee Baron, the young hooker, and Charlie Tector, the 20-year-old fly-half impressed off the bench. A year ahead of them, Jamie Osborne is on the cusp of Ireland honours and was doing a passable impression of Gael Fickou in training recently to prepare his team-mate to face the French defensive general.
There isn't so much talk about the old guard these days. The men who wouldn't be in Leinster's strongest XV, who aren't international superstars, but without whom, the province would be vastly diminished. Rhys Ruddock is the totemic epitome.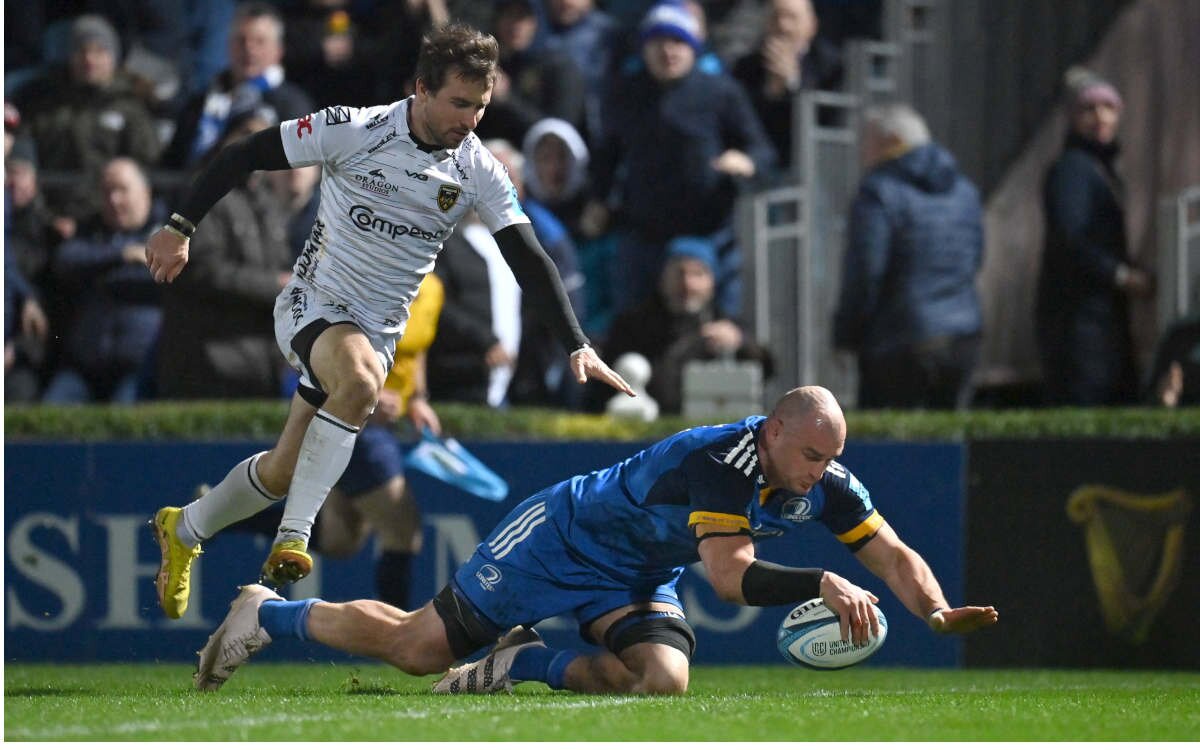 Leinster's captain is a force of nature, a beacon of consistency. He shows those coming through the ranks what the jersey demands of them. He is a standard-setter, a leader in how he performs over nd over as much as anything he says to the troops.
On Saturday, Ruddock was superb. He is a mammoth human on the charge, but laced his haul of 10 carries for 39m, including a try, with some lovely flourishes of handling skill. He made 17 tackles and was generally an almighty nuisance to an abrasive and rugged Dragons pack. His man of the match award was richly deserved.
Others will get the plaudits and the clips, but every great squad has a Ruddock at its core.
New Century, new dawn
If you are of a certain age, you may not remember how awful Irish rugby used to be.
You may not even know they didn't win once against the Scots or French in the 1990s, that this was the decade they lost more often than they won against the Italians or that they won more championship games in Cardiff than they did in Dublin.
Should they defeat the Scots in Murrayfield next month then they will have won more Triple Crowns in the first quarter of this century than they managed between 1883 and 1999.
For further context, those first 105 Home/Five Nations tournaments yielded just one grand slam for Ireland; they have won two since and are primed to make that three by March 18. Failing that, a fifth championship in 14 years seems likely, precisely half the number they won in the 19th and 20th centuries combined.
Those fallow years saw Ireland finish last in the championship on 25 occasions. We're still waiting for wooden spoon No26. This is a new Ireland, underpinned by successful provinces, and a sound financial structure that must make the Welsh and Scots weep with envy. It took a long time for them to arrive but they aren't going away.