Eddie Jones awaits his fate
The coaching merry-go-round has started with Warren Gatland returning to Wales in order to breathe fire into their stuttering World Cup campaign. Meanwhile, over at Twickenham we will find out soon whether Eddie Jones has avoided the sack or whether he'll be replaced. Elsewhere, domestic rugby took centre stage, and a seismic weekend of Champions Cup rugby lies head. It's all covered in RugbyPass+'s talking points…
Eddie Jones braces himself as his future is decided
Eddie Jones took charge of England for the 81st time against South Africa. For the record, he is only two Tests behind one of his most strident critics, Sir Clive Woodward and has the best win to loss ratio of any England coach, 73 per cent (Woodward's was 71 per cent), yet despite his largely successful seven-year tenure, the last week must have been arduous for the acerbic Australian. Notoriously impatient and a workaholic, the England head coach has been forced to sit on his hands while an anonymous panel has poked and prodded their way around his little empire, canvassing opinions, stroking chins and weighing up whether to make an expensive change that could run into seven figures.
Jones finally lost a largely favourable bond with the Twickenham faithful against South Africa, after two seasons of decline, and the RFU hierarchy are now tasked with deciding whether he has the full support of the players to lead them to France.
The current review and noises emanating out of HQ will make Jones uneasy. When he stated that it was his fault that England had such a poor Autumn campaign, his paymasters took him at his work. His media advisor David Pembroke has not helped matters by calling RFU CEO Bill Sweeney, 'Slippery Bill' on a Times comments section, and for once, Jones has chosen to lay low, privately briefing those still listening that he is the right man to lead England into battle in nine month's time.
It is a huge departure from the halcyon days when Jones could bask as the coach with the midas touch after a 17-game winning run, a Grand Slam and a 3-0 Series sweep in Australia in 2016 but there is a sense his punchy rhetoric and dominant personality have stultified the impressionable young colts at Pennyhill Park and that a gifted squad is not realising its potential. That failure lays at his door.
The sensible replacement, if he loses his job, is Steve Borthwick, Jones' old deputy, and while a brilliant technical coach, the Cumbrian has never been one to court public opinion, or buy into rugby's progressive movement to being a form of entertainment.
More palatable to the media, at least, would be Scott 'Razor' Robertson, the charismatic Crusaders head coach, but the New Zealander covets coaching his national team first, unless the promise of untold riches lures him 11,000 miles from home.
Whatever transpires in the next few days, if Jones is given one last reprieve, he will be wounded from the last week, and it may leave a lasting impression. If not, thanks for the memories, Eddie.
Welsh rugby moves into the realms of farce
Patience, we're told, is a virtue. Good things come to those who wait, ahem, Guinness told us. All well and good but these, albeit, worthy sentiments do not pay mortgages or put food on the table.
In the tinder box world of Welsh rugby, the 200 professional rugby players in Wales are at their wit's end.
With the regions and the WRU at an impasse over playing budgets next season, there is a recruitment freeze and this is causing considerable distress in playing ranks with the WRPA (Welsh Rugby Players Association) putting out a rare statement, saying that, "The ongoing delay is having a detrimental effect on the wellbeing of players and potentially the performances across the regions."
No one likes to air their dirty linen in public but there is a sense of desperation emanating from the release. An association that feels it has no choice other than to speak out, after patiently waiting for action.
Nigel Walker, the WRU's Performance director, said in May that the new regional deal would be agreed 'in weeks'. In October, the WRU CEO Steve Phillips asked players with uncertain futures to 'stick with us', but now we're in December and those words look hollow.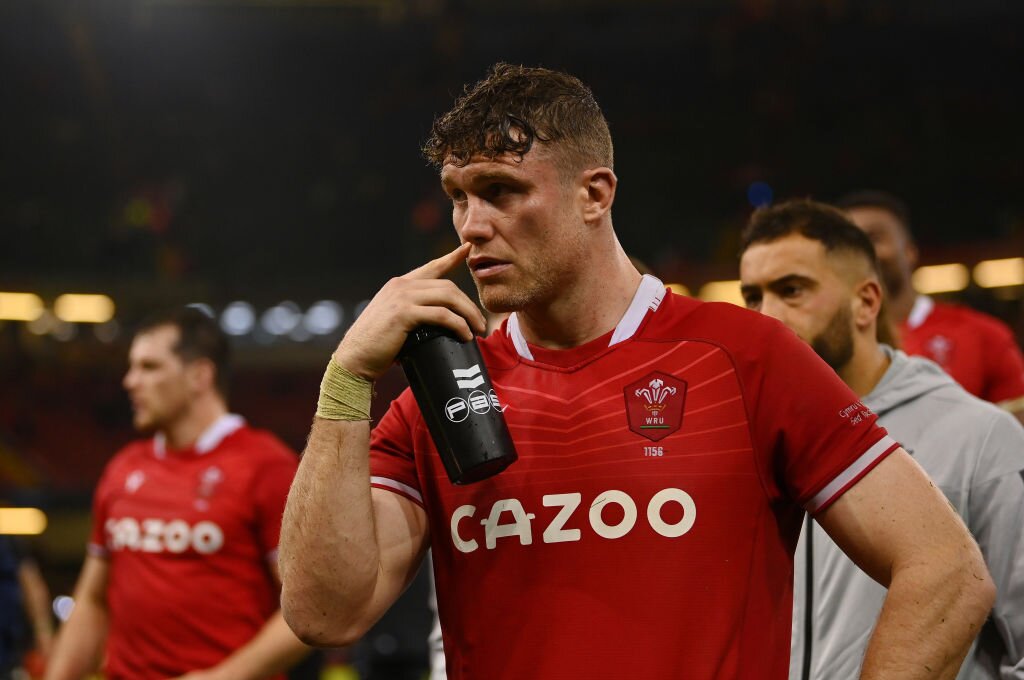 Will Rowlands should be central to Wales' World Cup campaign in France, yet the Welsh Player of the Year, has grown fed up of waiting and has signed for Racing 92, putting his future Wales career in jeopardy, given he's some way short of the 60-cap rule. The second-row will not be the last player to seek certainty away from Wales, despite Ieuan Evans, the new Wales chairman, saying the WRU does not want to see any player leaving the country due to economic factors.
The Welsh rugby public deserve answers. They will be expected to stump up monies to attend games, in the midst of a cost-of-living crisis, and with the future of the Wales coaching team still to be decided, even after the appointment of Warren Gatland, this after a dispiriting year which has included home losses to Italy and Georgia, few could complain if they chose to stay at home and spend their hard-earned cash elsewhere.
With nothing of substance coming out of the Principality Stadium, all they can hope for is a Christmas miracle, to take them into the New Year. In the meantime, it is playing a frustrating waiting game, where patience is in short supply.
South Africa looms as Europe beckons
For whatever reason, be it a sport-fatigued audience, a tinkered-with format or the strictures of a pandemic, European rugby has lost a little of his lustre. The Champions Cup no longer holds the sheen it did a decade and more ago, in the days of Leinster's miracle in Cardiff, Neil Back's hand, Munster's long-awaited glory and Rob Howley's supreme burglary, each set to the soundtrack of the brilliant Miles Harrison and Stuart Barnes.
This week, the European game enters a new era. The South Africans stand at the threshold and if their URC introduction is anything to go by, are poised to boot the door off its hinges.
Their arrival in the league almost single-handedly transformed the competition, its intensity and its image. For a while, the URC was a bit confused, adding and subtracting teams, grappling with a format, and unable to generate real authenticity with swathes of supporters. There was a time when just about every rugby-playing nation in Europe was mooted to be entering a franchise. The Cheetahs and Kings paved the way for South Africa to descend en masse. The cash-ravaged Kings went bust amid grim mismanagement; the Cheetahs were effectively booted out of the competition when the big boys of Durban, Cape Town, Pretoria and Johannesburg wanted in.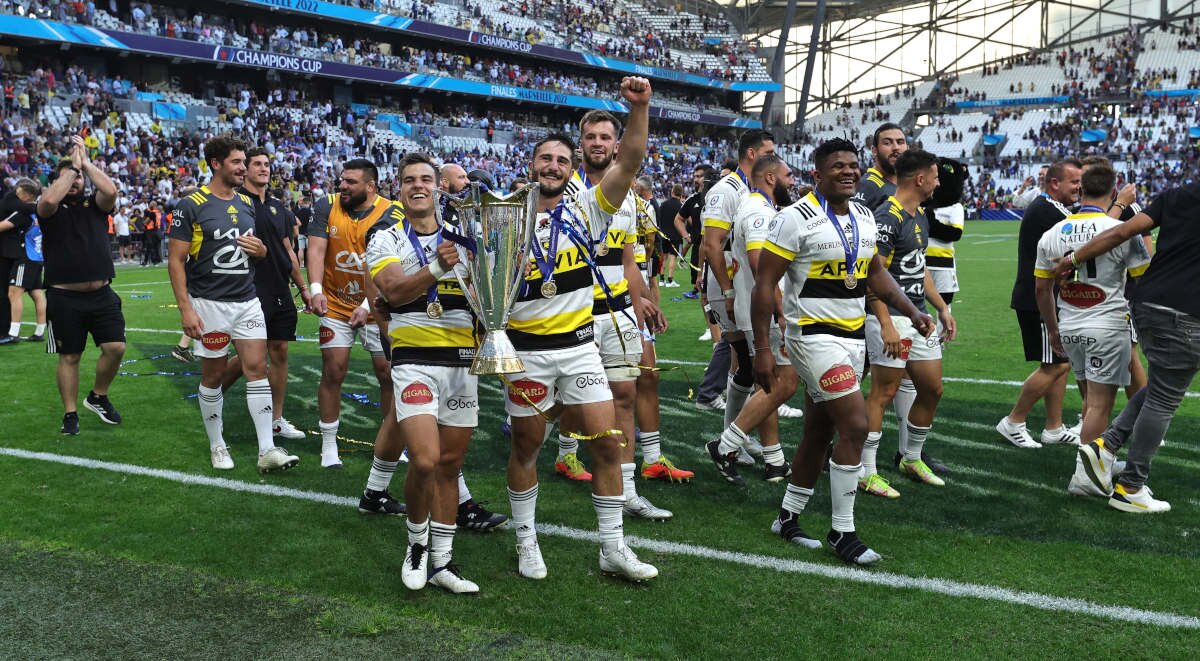 What a difference these sides have made. They have brought mighty Springboks to the table, but most startlingly, given a frank illustration of their even mightier depth. Player pools in South Africa run deep. And so, the matches are tougher. The intensity is higher. More is asked of the existing heavyweights. The great Leinster were trussed up and tossed out of the tournament on their own patch by the Bulls in last season's semi-finals.
The South African four have had more than a year of URC action now. They have grown accustomed to conditions and styles of play across Europe. They long to pit themselves against the big beasts of England and France and that opportunity beckons.
In round one, Harlequins go to Durban and meet the Sharks. Clermont host the Stormers. The Bulls welcome Lyon to Loftus Versfeld. Each is a blockbusting clash. It is hard to call how any will pan out.
Plenty rugby folk feel a wave of anxiety at the European tournaments opening their doors and bringing in newcomers from the south. Those same supporters tend to feel less anxious about South Africans representing their own clubs, and invariably improving them. In joining the URC – indeed, in contributing three quarter-finalists, two semi-finalists and two finalists – the franchises have earned their seats at the party. Don't bet against them taking up residence at the head of the table.
Warning: beware Shark attack
Perceptions are funny in rugby. Certain teams win games off their reputation alone – the All Blacks especially – others are the game's best kept secrets.
If this seems a ridiculous thing to say then check out the odds for this year's Champions Cup. Leinster are favourites and while you can argue the toss on that one to an extent, it isn't the gravest insult Toulouse, La Rochelle or Saracens will receive to discover they're not as heavily backed as their Irish rivals.
There is value to be found. Sharks and Stormers at 25/1 represents a way better bet than Exeter at 20/1, for this isn't 2020, this is an English team in decline, whereas the two South Africans are sides on the up. As for Bulls at 33/1, a longer price than Munster, that's frankly ridiculous.
Remember it was Bulls who defeated Leinster last season at the RDS to reach the URC final, where they lost to another South African side, the Stormers. Look at this year's table, Bulls second in it, Stormers third, Munster a lowly eighth.
Now look at the Sharks' roster. Springbok internationals fill it: Lourens Adriaanse, Ntuthuko Mchunu, Ox Nché, Bongi Mbonambi, Eben Etzebeth, Siya Kolisi, Sikhumbuzo Notshe in the pack; Jaden Hendrikse, Grant Williams, Curwin Bosch, Francois Venter, Lukhanyo Am, Aphelele Fassi, Makazole Mapimpi in the backs.
If they were arriving here with green rather than white or black shirts on their backs, you'd look at them differently. Now is the time to open your eyes and look a little closer because any side facing into trips south of the equator is in for a shock.
Away wins are rare there, not just because of the travel, heat and humidity but also the small matter of the South African clubs being exceptionally good operators at the highest level. We accept this to be the case at international level but for whatever reason, ignorance on our behalf being the likeliest factor we underestimate their talents whenever they swap a South African shirt for a club one. But this isn't the equivalent of Superman taking off his cape and resuming life as Clark Kent. These are Boks Office stars. Everyone in the URC knows it, the Top 14 and Premiership sides are about to find out.
Leinster's comeback tells us more about Ulster
When Cian Healy was sent off for a head-on-head clash with Ulster's Tom Stewart on Saturday, Ulster sniffed a chance. Here, against their big rivals, a squad packed with a dozen players who defeated the All Blacks last summer, they were on the cusp of something major.
Yes, last year they defeated Leinster home and away but that was Leinster-lite. This was the real thing. But the real thing were getting a pummelling, Ethan McIlroy's try making it 22-3 just before half-time.
That was their last score, Leinster – 14-man Leinster – getting the game's subsequent 35 points, before Ulster got a late consolation score in garbage time.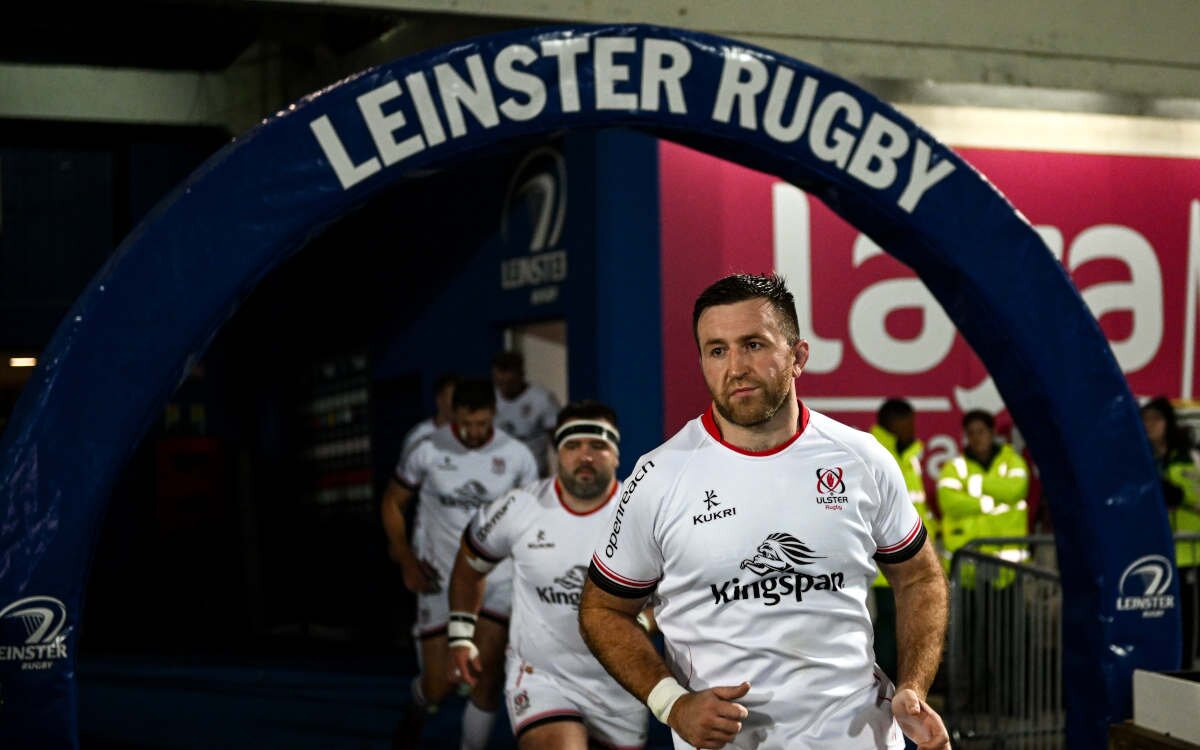 What we learned was obvious, first that Leinster are a de-facto international team, secondly that Garry Ringrose and Andrew Porter are now operating at world class levels and finally that Ulster can't be trusted to step up a level.
They had Leinster on the brink but blew it, just as they did against Toulouse last year (26-13 up against 14-men in the first leg; they crashed out by one point on aggregate); Stormers in the URC semi-final (15-10 ahead on 80 minutes, they lost 17-15); Leicester the season before in the Challenge Cup (17-6 ahead at half-time, 33-24 down at full-time); Leinster again the 2019 Champions Cup quarters (13-8 up, beaten down the stretch).
That's part of who they are now and until they seal the deal against a top side, fully-loaded with their best players, that perception will never change.
Glasgow win away at last
Glasgow spent eight months and ten matches searching for an away win, straddling two coaches, two seasons and two playing styles. Since beating Newcastle Falcons to reach the Challenge Cup quarter-finals back in April, Glasgow have lost in Cape Town, Pretoria, Lyon, Edinburgh, Treviso, Swansea, Durban and Dublin twice, the first of which, a heinous 76-14 evisceration, cost Danny Wilson his job. You have to go back to Connacht, the Sportsground, and January, for their previous URC victory away from Scotstoun.
Only three of these defeats came on Franco Smith's watch. The South African has been at pains to distance himself and his regime from the failings of the past, to stress how well Glasgow have played in patches on their travels and how they were tantalisingly close to clicking.
The first half of Saturday's drab win in Parma was more clunk than click. They withstood heavy pressure from a Zebre Parma side with an even worse away record, and hardly a compelling home one, and trailed to Pierre Bruno's try before instantly responding. In the second, they blew the hosts away with George Horne pulling the strings, their superior set-piece and powerful backs inflicting the damage.
Had Glasgow lost in Italy, to a team with one win in 39, the reaction would have been of thermonuclear proportions. Smith will not care that it was ugly and staccato, only that it was a victory.
Their meek away form, in part, consigned Glasgow to the Challenge Cup from the outset this season. In this competition, with their big dogs firing, the Warriors can make deep inroads. They are spared the onerous task of taking a squad short of away-day confidence to Paris or Leicester or any of the backyards of Europe's heavy hitters. Instead, it's rebuilding Bath on Saturday, an underperforming team, laden with internationals, being gradually reshaped and rebuilt by a South African coach. Sound familiar?