Back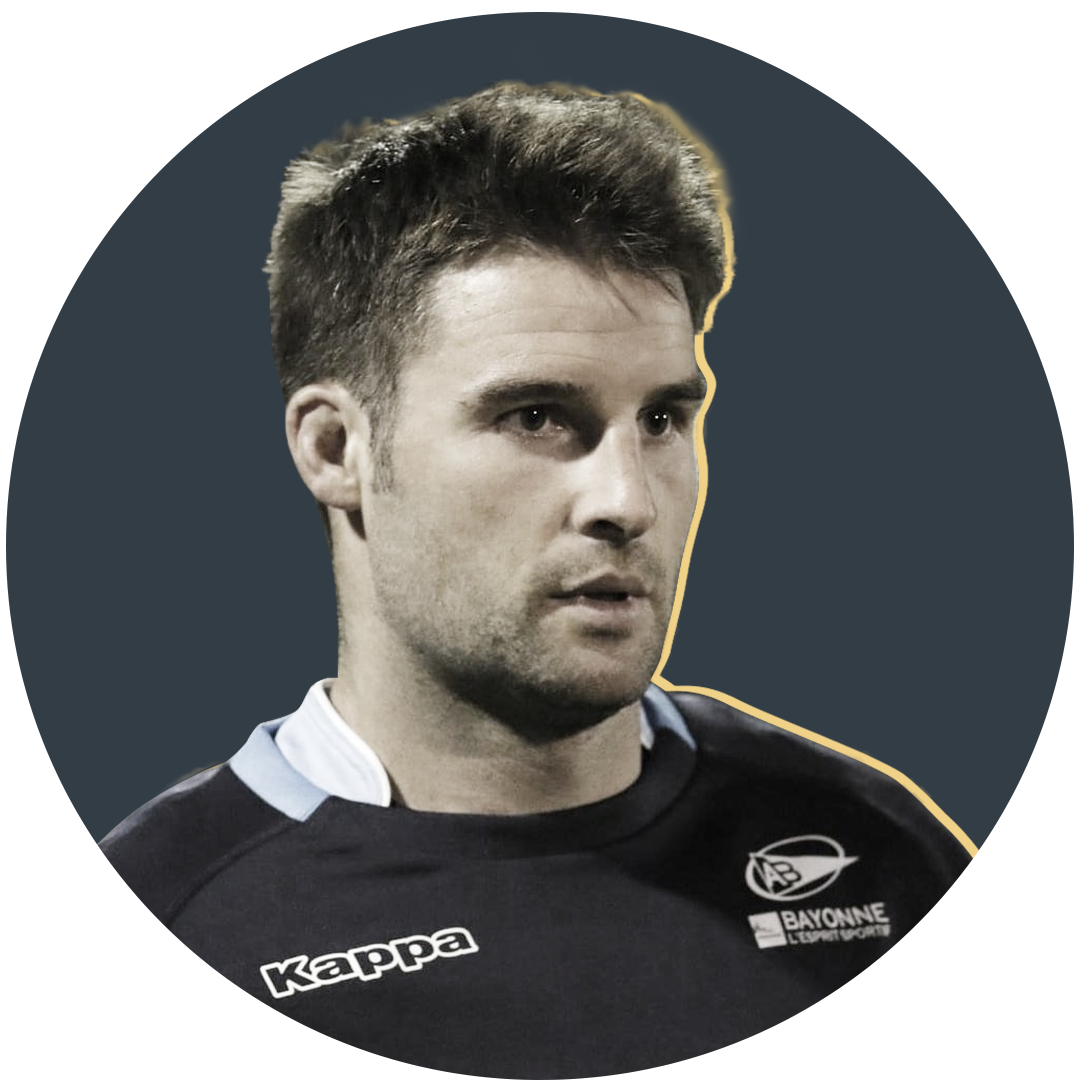 By Johnnie Beattie
Johnnie Beattie: 'Tears streamed down my face. Every time.'
Every time you stepped off the Scotland team bus at Murrayfield, you'd be piped into the stadium, striding through a gauntlet of fans clad in tartan, face paint and replica jerseys.
And every time the bus pulled up, and the first few bars of Highland Cathedral pierced the noise of thronging supporters, tears streamed down my face. Every time.
Murrayfield is a sacred place to me. Not just because I had the sensational honour of playing there, but because of all the childhood Five and Six Nations memories I hold so dear. Tail-gating by the back pitches, stuffing bacon and egg rolls down my gullet while parents and grandparents shared wine with visiting French fans. The hours spent gathered around a television, cheering on our country, squabbling over decisions. Cramming on to a bus with a pack of squawking schoolmates to make the drive from Glasgow to Edinburgh. I love those memories.
Even as a senior player, the competition captivated me. In 2011, we were playing France in Paris in the evening kick-off, and a few of us had arrived early to watch the Ireland-Wales game on the big screens. I was merrily singing along with Ireland's Call, having the time of my life, when Andy Robinson walked by. I won't tell you exactly what he said, but it certainly turned the air bleu. The other boys melted, but I am a lover of the tournament, a fan first and foremost. Although I didn't get many more caps while Andy was head coach.
The Six Nations chronicles decades of pain, triumph and palpable tension. Its rich history has created one of the most compelling sports tournaments on Earth. As a player, you draw on those days from your childhood, longing for a Scottish win. You know what it means to that six-year-old boy, to the student, to the people going to work on a Monday. You know how special a gift – the gift of victory – you can offer them.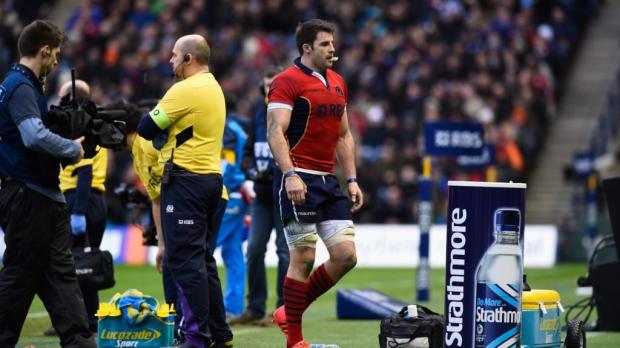 What of the new chapter that will be written across the coming weeks? The Six Nations is always a war of attrition – partly because players are warier than ever of making a mistake – and this year looks tighter than ever. You hope for expansive rugby, but we're not going to get it. Data backs that up. The average width between a ruck and the previous one is usually between 6m and 10m. In the Six Nations, it's 5m, maximum. The rugby here is simply more direct than it is for the other ten months of the year.
It's a terrible cliché, but this is the most delicately poised championship I've seen. Look at the Calcutta Cup showdown this weekend: between losing the Grand Slam decider in 1990, and Scotland's win in 2018, England were beaten once. You might have argued it wasn't really a rivalry, it was one-way traffic. Now, England have one win over Scotland in four attempts and anyone confidently predicting a victor on Saturday is taking a flyer. It is fiendishly hard to call, and it's the same for any game between any of the top five sides.
Run through the gamut of quality in each team, and you'll see what I mean.
Ireland had the best autumn of any home nation. They thrashed Japan and Argentina, and humbled the All Blacks. They looked a little shaky at the start of Andy Farrell's tenure but now, the almost frenetic pace they play with is virtually undefendable. Paul O'Connell has improved them significantly up front. Their level of execution, detail and precision in attack is sublime. Everyone can catch-pass, ball-handle, identify space and exploit it. And crucially, they have very few injuries.
England are the most intriguing prospect. Marcus Smith will be their strutting fulcrum, a huge opportunity for him to steer a destabilised team. No Owen Farrell on his shoulder, no Courtney Lawes, no Manu Tuilagi, no Sam Underhill, no Jonny Hill. Smith's relationship with Ben Youngs, who could surpass Jason Leonard as England's most capped male player by the end of the tournament, will be pivotal.
For all that firepower, you can't underestimate the influence Owen Farrell has on England – his dependability, his leadership, his capacity to carry, kick, communicate and decision-make. That would ease a lot of pressure on Smith.
England will always compete because of their phenomenal depth. Eddie Jones has again done without Billy Vunipola, but he can still choose from Sam Simmonds or Alex Dombrandt at number eight. That is positively frightening. To put it in even starker terms, when I played, there were more registered referees in England than players in Scotland.
For all that firepower, you can't underestimate the influence Farrell has on England – his dependability, his leadership, his capacity to carry, kick, communicate and decision-make. That would ease a lot of pressure on Smith. Henry Slade, who steps in at 12 this weekend, will have a major bearing on how England fare.
They are up against without doubt the best Scotland side I've ever watched. It's not just the flair, it's the intelligence in how they operate, how they achieve parity in defence and set-piece, and how smartly they're organised.
And yet, where did all that positivity get Scotland last year? After ending decades-long droughts at Twickenham and in Paris, breaking records for points and tries scored in a championship, where they did they finish? Fourth. That's how ruthless the Six Nations is.
Against Wales, in that maddening game they lost by a point, Scotland should have been out of sight. Early in the second half, they bungled an opportunity in the Welsh 22 that would have put them 16 points up, conceded back-to-back penalties, and were suddenly defending a lineout near their own line, from which Liam Williams scored. Instead of leading 24-8, the score was 17-15. Microscopically fine margins.
And while this might be the best Scotland side I've ever seen, it's also the best Irish side I've come across, and certainly the best French side of the modern era.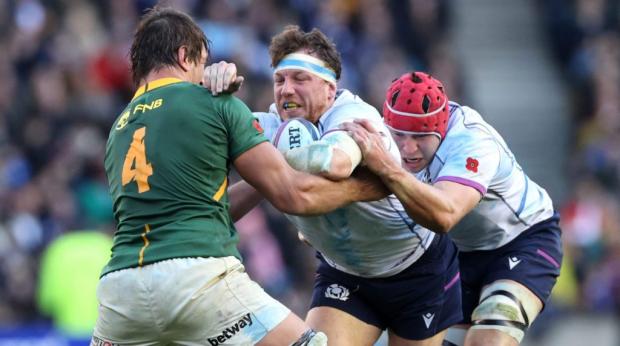 To thrive in this savage ocean of sharks, Scotland must be more diligent in everything they do – squeaky clean. They've been incredibly inventive, very good at shifting the point of contact, moving the ball into space, and a lot of that comes from Gregor Townsend's cunning. But there will come a time when you have to use brawn over brain. And you'd better believe that starts on Saturday, when heavy rain and 20mph gusts are forecast for Edinburgh.
Scotland never have and never will be a massive, bludgeoning unit, and metres lost after contact can maim a rugby team. Their defence has improved dramatically, but can they boss that war of attrition? Scotland need to be perfect in every game if they want to get anywhere near the title.
I've lived in France for nearly a decade now, and this is the first time I've felt the rugby public truly believe they can win the championship. There is a feverish expectation among this proud people. They have their team back after an age in the doldrums.
France never used to display any appetite for defence whatsoever, never mind structure without the ball. Shaun Edwards has changed all that, together with the brilliant conditioning gains made by Thibault Giroud, their head of performance. There are finely tuned physical monsters who have unprecedented levels of organisation, rather than just pure bulk. They are insane at the gain line. And they absolutely obliterated New Zealand in November.
Combine that with the nous of Fabien Galthie – my attack coach at Montpellier, by far the best I worked with – and they're the most stimulating French team in forever. Panache everywhere. A new generation of superstars, from Antoine Dupont and Romain Ntamack to Gael Fickou, Virimi Vakatawa and Damien Penaud.
If France are to lose games, it will be through a lack of source possession. Their scrum will falter or their lineout malfunction. But once they get hands on ball, good luck stopping them.
Their determining factor will be the set-piece. Previously, they have been a little fallible. They operate a mirror defence in the lineout and Grant Gilchrist showed how easily that can be picked apart and manipulated last year.
Charles Ollivon is still injured, so Cameron Woki will be the most important player in that pack. Normally a flanker, he started at lock in the autumn, and has been peerless for Bordeaux-Begles this season in how he commands and runs his lineout, how he disrupts opposition ball, and how athletic he is.
If France are to lose games, it will be through a lack of source possession. Their scrum will falter or their lineout malfunction. But once they get hands on ball, good luck stopping them.
Italy, their first-round opponents, remain the championship outlier. You can't see anything but a dreadfully one-sided affair on Sunday. The Italians' last win came at Murrayfield in 2015 (and yes, I was playing). Everyone is desperately willing them to become credible opposition, but the gap between Italy and the other five teams only seems to be widening.
How badly we want them to show they deserve to be here, amid the constant talk of relegation, to rouse that Latin spirit and claim a scalp. Under Franco Smith, many youngsters were blooded and now Kieran Crowley is trying to mould them in to a more settled and organised unit. Paolo Garbisi, their great shining hope, has been excellent for a Montpellier side sitting second in the Top 14. Their back-row, led by rookie captain Michele Lamaro, is encouraging. But Jake Polledri and Matteo Minozzi are two colossal absentees and Italy need their very best team on the park.
We associate the Italians with emotion, the raw hunger shown by Sergio Parisse, Martin Castrogiovanni and the Bergamasco brothers, Mauro and Mirco. These were heavyweight players who added colour and zeal to the championship. We want to see this next crop pick up that baton. If – and it is a very big if – they can sustain pressure, build momentum, get a raucous home crowd sizzling, they can cause an upset. Seven years is too long to wait for victory.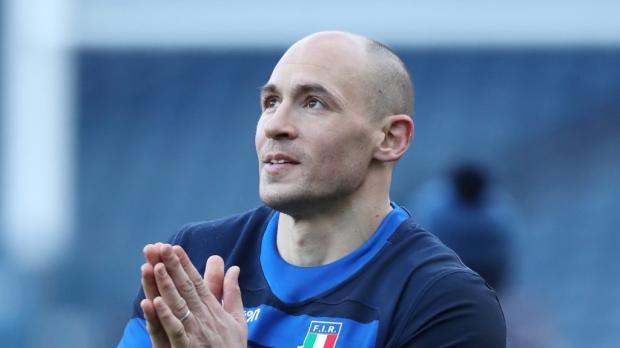 And so to Wales, the defending champions, and a familiar conversation. Every February, we talk about the players Wales are missing and the amount of Test-match quality on the treatment table, and every March, they confound us by pushing for the title.
Wayne Pivac has been shorn of something in the order of 820 caps. Alun Wyn Jones, Justin Tipuric, George North, Ken Owens, Josh Navidi, Leigh Halfpenny, Dan Lydiate and Taulupe Faletau are all crocked. That is an eye-watering volume of experience.
But we've been here before with Wales. They were written off last year after a grim autumn and look what happened. No team comes alive as brilliantly as the Welsh in this competition. No teams builds momentum so effectively. And no team is adept at seizing upon little moments and burying opposition. They put Scotland to bed when it looked like they were heading for a hosing, feasting upon mistakes and Zander Fagerson's red card. They played the referee expertly against England. They're a powerhouse side, whether they like it or not.
Dan Biggar will be their totem. Pivac has entrusted him with the captaincy and it looks a clever choice, for Biggar has delivered in almost every big international he's played. He is so consistent, so professional, and absolutely horrible to play against.
The midfield will be their defining partnership. Nick Tompkins plays 12 against Ireland, with Josh Adams outside him. Adams is a fabulous player, but does the winger have that big-game experience in his new role? Outside centre is the hardest position on a rugby field in which to defend. There is enough rugby IQ in this championship to exploit inexperience, and Adams, as good as he is, will be targeted. But write Wales off at your peril.
As I size up the teams, and bathe in the anticipation, I'm transported back to those days with my family on the back pitches. I'm that little six-year-old boy again, giddy with excitement. The Six Nations still enthrals and transfixes me as powerfully as it did thirty years ago. Picking a winner this year is harder than ever – so bring it on.