'It's rugby's biggest downfall' - Ellis Genge believes rugby can learn from football's open-minded recruitment
Summer's here but Ellis Genge is still hard at it. Leicester's dreadful season is two weeks finished, but the legacy of last year's serious knee injury is keeping the England hopeful busy. Hard yards now, he hopes, can lead to the experience of a lifetime in September – selection for the ground-breaking World Cup in the Far East.
"I will train the whole way through and we'll see if I get the opportunity to get some time off, a few days away," he told RugbyPass. "I'm working closely with the strength and conditioning teams at England and Leicester to see what is best for me. If I get picked to go away to this World Cup I want to be in the best shape of my life, so that is why I will be doing that."
Fair play to his 'must-do-better' attitude. He knows Leicester's worst ever Premiership season was horrible. He even tweeted as much a few days after it all finished with a thud on May 16, yet another home loss at Welford Road. "S*** season with mint people, thanks for the support," he candidly wrote.
Relief was the word commonly bandied about as soon as Newcastle's relegation meant Tigers wouldn't fall through the dreaded trapdoor. It's not a description rolling off Genge's tongue, though. "Not so much relief, it just more so highlights the fact that that is where we were at as a club," he reckoned.
"I'm happy that we're not going down but more so now we can really sit back and think why we were where we were as opposed to looking at it as a positive, 'Oh great, we have finished 11th so we're safe'. We have to find out why we finished 11th."
Shit season with mint people, thanks for the support.

— Gengey (@EllisGenge) May 18, 2019
Genge suggests he has "no idea" why the club fell so far off the pace. That's for the powers that be to assess. What he will say is that some social media abuse it provoked was out of order. An aggrieved Leicester even went as far as contacting police.
"It's like my dad says, when you're winning everyone is happy and when you're losing everyone's unhappy. I understand people's frustrations. I'm a Bristol Rovers fan, so I have been doing the same my whole life. I'm opinionated in what I have got to say.
"Everyone has an opinion, but sometimes just keep it to yourself. Some stuff that has been said to some of our boys this season is disgusting. It's gone as far as threatening people's families over a game of rugby. That's quite substantial. But weirdly none of this ever gets said to our face."
What Genge gets most animated about when talking to RugbyPass, however, is his association with HITZ, the award-winning Premiership education and employability programme that annually works with over 2,000 14- to 18-year-olds across England and has Land Rover as one of its funding partners.
As someone who endured rough experiences as a teenager growing up in Bristol, the now 24-year-old is a willing advocate when helping out. "It's a programme I find quite close to my heart due to some stories the kids have. I relate quite well to them. I've met some great people in the foundation and some of the change that has happened in their lives is spectacular."
He plucks one story as an example. "There's a young man whose school attendance was very low, very poor. HITZ got in touch with him to be back in the school. I'd to give an award to him and he came up to the stage. I gave him the microphone and he sketched out and left the stage. He was really upsetting himself.
I'm taking now prisoners next time. @HITZRugby @LandRoverRugby https://t.co/YHoTt03XDX

— Gengey (@EllisGenge) May 1, 2019
"We said to him it was incredible what he had achieved off the pitch and for him to come up and take that award was amazing. I met him again six months later and he was a complete different person in terms of how confident he was, the way he held himself. That was all through the HITZ foundation.
"The Leicester Tigers foundation is another I work close with and some boys down there are now getting jobs after getting their grades at school. They are given jobs near the stadium and work experience. It's brilliant, man.
"Rugby is a relatively middle-class sport but I like being able to relate to these working class kids trying to succeed through playing rugby and being involved in that programme.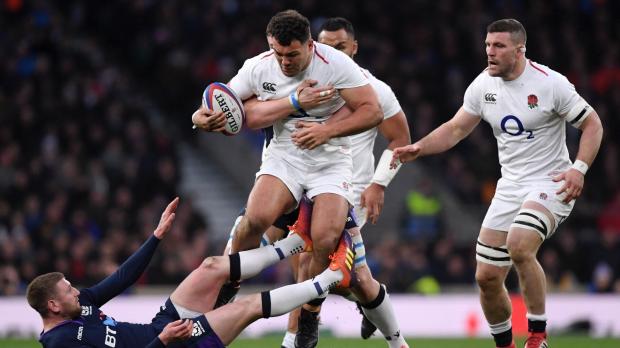 "It's not all about rugby, it's more so about furthering these kids' education to urge them to go back to school or start playing some sport, getting to work, not just letting it all slip away and using rugby as the vehicle for that.
"Everyone's story is different. Mine's probably a lot different, but I can take little snippets from how they feel and relate to them on a personal level. That's why I can speak to them so easily," he explained, going on to suggest rugby must cast its recruitment net far wider than it does.
"It is rugby's biggest downfall. That is why football is doing so well. You see footballers today being so incredible at the ages of 11, 12 and you see footballers signing contracts so early. Everyone is like, 'It's ridiculous'. But it's not. It's just investing in their youth and grassroots in the sport.
Player Milestone ??

Big shout-out to @EllisGenge who makes his 50th @premrugby appearance for @LeicesterTigers tomorrow night! ?#ForOurPlayers pic.twitter.com/YLgztQE75i

— The RPA (@theRPA) May 2, 2019
"Football is looking into primary schools around the country, looking as deep as it can in some of these estates. I'm not saying every footballer comes from an estate, but I'm saying they are looking long and far whereas rugby over the past 10 years, I think everyone agrees, has been very narrow-minded in the whole scouting system.
"It's starting to get better now, especially with this HITZ foundation, but I don't think you can name me as someone who you can think off the top of your head that got scouted and pulled out from a working-class background. I actually got pulled out from a club taking me to different place in the country and changed into a superstar whereas in football they are countless names."
He soon lists some Bristol boys who have done good. Cardiff's Bobby Reid. Fulham's Joe Bryan. There's even mention of basketball and the prowess of his own cousin Greg Streete and Tyrone Treasure. "All these guys have not come from Bristol necessarily, but they grew up in Bristol and what they have done for their sport is incredible. It's brilliant," he said, adding he enjoys being recognised whenever he heads home.
"That's quite touching. When I go back I get a lot of love. I try and keep my head down in most areas in terms of in Knowle where I'm from. I go to the snooker club and try and play a few games with my dad. I get quite a bit of attention there, but that's certainly locally… I'm not quite David Beckham. It's more so people coming up saying, "Mate, fair play, I can't believe you have done as well as you have done'.
"People say you have made me do this, or my son with dyspraxia is now doing this because he didn't think before he got told he had dyspraxia he would be able to play rugby and now he's playing for Harlequins colts or teams like that. That is huge… people can really see an opportunity to get out of the area that we have grown up in via sports."
Dyspraxia is something Genge remains mindful of. "If I'm not concentrated it definitely comes out, more so in small spurts, but I don't actually actively do anything every day to sort it out."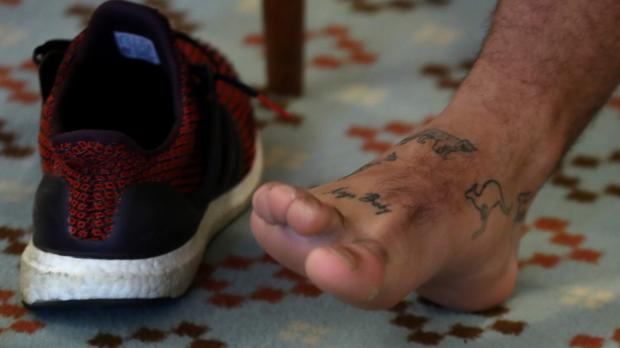 Coordination issues were what most affected him when younger, particularly walking. "I went through a lot of pairs of trainers, I'd holes in my shoes all the time because of that. I couldn't do my laces properly. I couldn't write properly. Things like that. That was what I struggled with.
"It hits people differently. It makes you lazy sometimes because you can't finish tasks, your concentration span is terrible. So it's definitely something to look out for in children. The awareness of dyspraxia definitely needs to improve and I want to be an advocate."
Genge knows what he gives here will be returned elsewhere. "I've boys giving me advice and as long as you're willing to listen whether half the time they are talking s*** or not, it don't matter. If you take one thing out of what they are saying then that is beneficial enough for me.
"I wouldn't say I will have one mentor throughout my whole career giving me advice. Kyle Traynor gives me advice. Danny Cipriani has given me advice… I speak to Joe Marler a lot. I speak to Kyle Sinckler a lot.
"People who are in my position and are my opposition giving me advice on how to succeed. Mate, professional sport is a frustrating game and it can be very attritional as well and it is not long lived. Every gem that you can take you have to take it with open arms."
WATCH: Ellis Genge's appearance in Land Rover's latest Open Range episode
Comments
Join free and tell us what you really think!
Join Free