'I'd jokingly prefer to look back at 40 having gotten the sack and going, at least I gave coaching a try'
Johne Murphy never thought when he walked away from professional rugby at the age of 30 that he would go on to quickly fall in love with the sport all over again. 
The former Leicester Tiger had grown disillusioned as a player during his final season at Munster and an interview with Michael Vaughan, the former England cricket captain, was knocking around in the back of his mind.
"He said that once the thought of retirement comes into your mind it is time to move on or time to make the right decisions about where you really want to be."
Murphy soon made those decisions. Around the time of his wedding in summer 2015, there was a brief flirtation with a Top 14 club about possibly joining as a medical joker. 
That interest fizzled out, though, the French opting to recruit an Australian who was left out of their World Cup squad. That was that for the Irishman. He publicly pulled the pin on the grenade, announced he was retiring at such a young age and off he went. 
(Continue reading below…)
In a sport where players usually fight tooth and nail to never let go of their dream career, it was a radical development. An experienced player still very much in his prime quitting without injury as the excuse.
"I just made the decision," Murphy told RugbyPass, reflecting on the life-changing events of four years ago. "It was something I was quite nervous about but I knew where my head was at and I needed to make it. 
"It was either something [a club] that I really, really wanted or it was time to get out because it can really affect your life in general if you do something you don't enjoy. We are very lucky – we get to live our dreams. But if you're living your dream and you're not enjoying it there is definitely something wrong.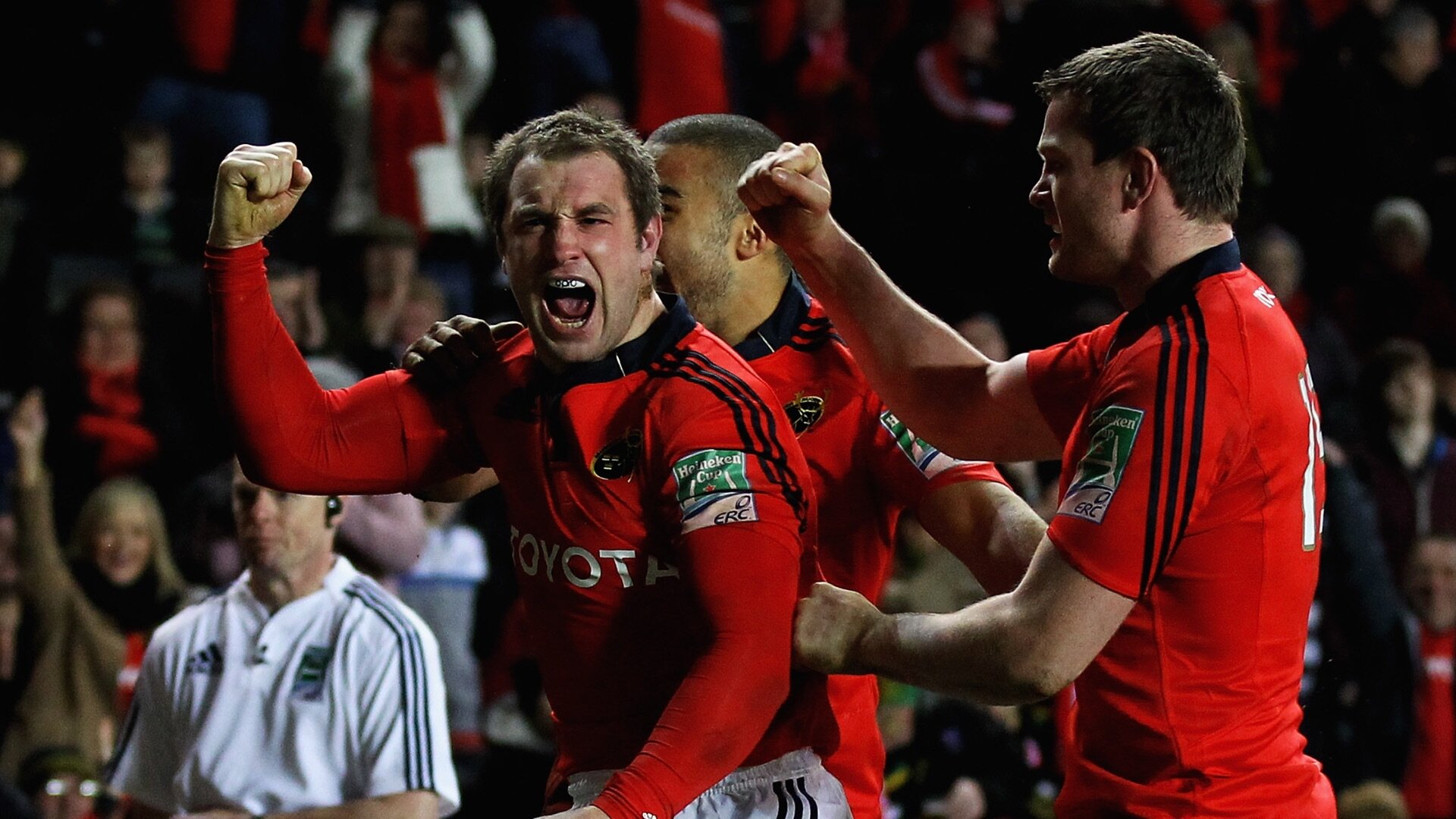 "There wasn't really anything that had my appetite to stay in because I mentally wanted it to be a really good fit and I was very clear on that.
"I still felt I could accomplish something, so I didn't want to go somewhere and just chill for two or three years with a nice lifestyle. I wasn't really prepared for that. So around the end of the season, I announced it."
The great leap into the unknown of the big bad world resulted in running a few horse racing syndicates through the Joseph O'Brien stable and some angel investing. But all the while, Murphy was gradually drawn back into grassroots rugby, rekindling the enthusiasm that had waned at Munster.  
What a 16 year journey it's been! One that I'm incredibly proud to say, started and finished in the Ail. Thank you to all the clubs and this great competition. Without it there would have been no journey. @LansdowneFC @YoungMunsterRFC @NaasRFC pic.twitter.com/52m9U9cTYM

— Johne Murphy (@MurphyJohne) April 28, 2019
He acted as player-coach for local outfit Naas, firing them through the All-Ireland League levels before playing his last match in April. There was also schools rugby, a coaching stint at St Mary's in Dublin arranged through former Ireland international Gabriel Fulcher. Then there was the foundation of a rugby camp business. 
French legend Philippe Saint-Andre wasn't someone Murphy knew from his playing career but a mutual friend, Ian Lewis from travel specialists Xplore, sounded them out, put the pair in touch with Graham Ross and from there, PSA Academies was born.
It was a bold move. Rugby camps for children are usually the zealously guarded preserve of professional clubs and unions, especially in Murphy's native Ireland. However, PSA will this summer cater to around 600 teenagers in France, England and Ireland.
THE BIG DAY IS HERE! Best of luck to all staff, coaches & players as the PSA Rugby Academy @TignesOfficiel kicks off. PLUS we're delighted to announce our final partnership for the Irish Academies with @nogginsport1 joining as mental health partners https://t.co/FxXMyiZryY pic.twitter.com/QHCacgrUeM

— PSAAcademies (@PSAAcademies) July 6, 2019
Murphy himself flew on Saturday to Tignes, their picturesque lakeside French venue in the shadows of the Alps, and the level of coaching on offer in all three countries isn't to be sniffed at given the resumes of the coaches they commission.
On board this term are Irish Grand Slam winner Denis Leamy, South African World Cup winner BJ Botha, Rochelle Clark, the world's most capped women's international, and Simon Sinclair, the ex-Northampton academy boss, to name but four. 
"It's probably determination and bloody-mindedness that we set this up," explained Murphy, taking pride in the popularity of the evolving programme on offer.
Everything falling into place for the start of the PSA Rugby Academy Roscrea @CCRoscrea tomorrow, Sunday 7th July. Looking forward to welcoming our residential Intermediate & Advanced Players to camp! #maximiseyourpotential pic.twitter.com/A8z9pQuF5K

— PSAAcademies (@PSAAcademies) July 6, 2019
"We're growing in or around 75 per cent every year and we're going to reach a level where we can't go any further to make sure our quality isn't diluted. We class ourselves as having a very high level of coaching and make sure we have the right level of coaches to keep to the level we want… but we know we have to expand. 
"We're three years into this now as a business. We all have different things on the go as well, but we do realise that for it to be a sustainable business we have to grow and look at different angles."
School exchange placements will be one avenue, PSA establishing pathways whereby, say, an Irish or English 16-year-old can be enrolled in a New Zealand school for three, six or nine months to play rugby and taste education in a different jurisdiction.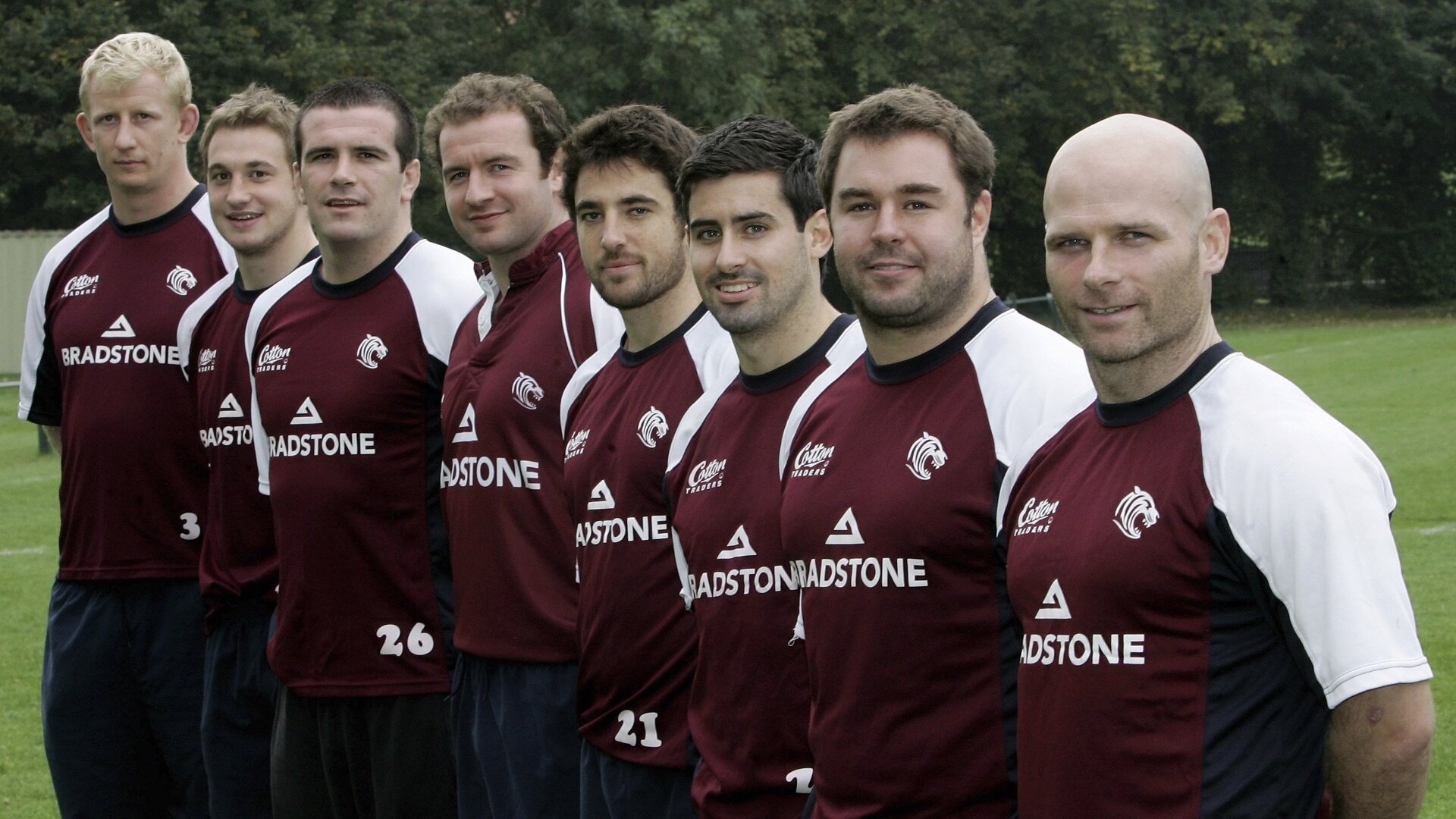 Away from business, Murphy is poised to take over the rugby programme at Leinster schools side Newbridge and assist the town's junior club. It's stepping stone he hopes can lead to the pro club coaching ranks. "I'm very lucky I had the opportunity to stay in the game and to give back to the younger kids coming through.
"I knew coaching was something I'd be interested in and felt I'd good ideas. I was very much a student and picked up as many learnings as I could from Daryl (Gibson) in my first two seasons at Leicester, to Aaron Mauger to Doug Howlett, to anyone really from all different areas of the world to add to my rugby knowledge.
"It was actually trying to get that knowledge across that I probably struggled with more at the start. Coaching is not necessarily your thoughts or your beliefs but how you best deliver them and whether players pick them up or not.
Looking forward to getting involved with @NewbridgeRugby and enjoying everything the club has to offer both on and off the pitch. All welcome. https://t.co/Z3hwI42HSj

— Johne Murphy (@MurphyJohne) July 3, 2019
"In the next two or three years, I'm going to look to give professional coaching a whirl and see where that goes," he continued. "I'm 35 in November so I would prefer to jokingly look back at 40 having gotten the sack from a professional organisation and going, 'Well, at least I gave it a try'.  
"I would much rather that happen than be 45 and be a bit bitter saying, 'I could have done that'. I'd much rather it the other way. I will see how the rugby programme goes in Newbridge and then potentially look at academy jobs or maybe skills and attack stuff. That is my pathway for the next two or three years."
Murphy knows it won't be easy. A glance at the two clubs he made his name as a player tells him that. Take Leicester, fallen English giants struggling under the baton of Geordan Murphy, his fellow Kildare man who all those years ago wrangled him the trial that instigating the pro career he didn't think possible after being overlooked by Leinster.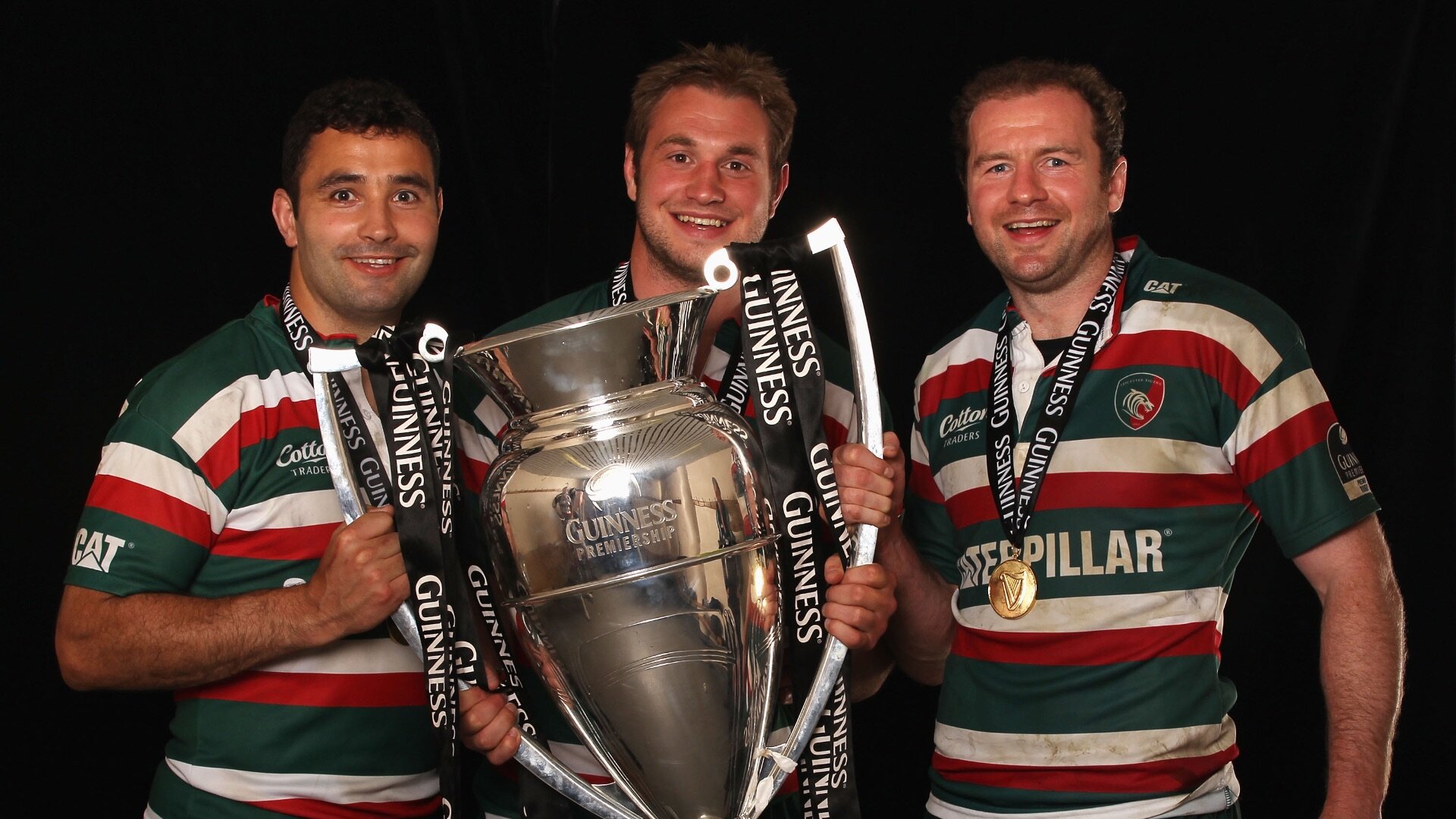 "Leicester are paying for decisions made higher up. Corporate decisions were made over rugby decisions and that really came to the fore with what happened over the last six to nine months. 
"It's important they get back to what Leicester is – a fantastic rugby club. It's interesting that Leicester has always been good business, but it's not a business. It's a rugby club that has been a good business.
"When you change your mindset and turn it into a good business that is a rugby club, then you start making corporate decisions and not rugby decisions. That is something they have fallen down on over the last three or four years. 
A few familiar faces here…#OnThisDay ten years ago, @IrishRugby won the Churchill Cup.

A number of the squad pushed on to unprecedented success in green ?? pic.twitter.com/ejMtOeEma0

— RugbyPlayersIreland (@RugbyPlayersIRE) June 21, 2019
"But they have put in a huge amount of effort in the last two to three months, bringing in someone like Pat Howard as a consultant. He was ahead of his time how he coached and what he did. A fantastic rugby brain and a fantastic business brain.
"They also had a really good side when the internationals were there but struggled when they weren't. Historically, those windows in Leicester were where other players made their names. That probably hasn't happened over the last two years.
"That conveyor belt just needs to start up again and it's important they keep players. They lost guys like Harry Thacker, four or five different guys who are playing really good Premiership rugby at different clubs who are Leicester through and through. 
"It's a shame they are doing that elsewhere. Those decisions are coming back to haunt them now. It will take a while but they will hopefully get back to where they belong."
As for Munster, Murphy is hoping the assistant coach appointments of Graham Rowntree and Stephen Larkham can generate an edge they have been looking for. "They could be the difference. Munster are consistently third or fourth in Europe, second or third in PRO14. They just need a bit of luck and a tiny bit more X-factor to get there. 
"They have been unfortunate. This year they didn't have Joey Carbery or Keith Earls for the semi-final against Saracens and they need everyone to be fully fit. They aren't like Leinster or Saracens who probably have two full sides and benches that can go out and do a job. 
"That [squad depth] is a struggle but third or fourth is where they are and they need a bit of luck to bridge that gap to be first or second."
WATCH: Episode one of The Academy, the six-part RugbyPass documentary series on Leicester Tigers
RugbyPass+ Membership
Join RugbyPass+ now and be a part of the conversation with all-new commenting!
JOIN NOW