'That would have got me the sack at Leicester' - How Richard Cockerill reconstructed Edinburgh Rugby
For a painfully long time, Edinburgh were viewed as a joke.
A meek and malleable laughing stock festering at the heart of this magnificent rugby city. A squad of underachieving internationals that staggered from one lowly league finish to the next, wedged in amongst the detritus and also-rans at the foot of the old Pro12 for the seven years since its inception.
Sure, they delivered the odd scalp, a tiny glimmer of what they could really do – then promptly delivered garbage again. Their home was alternately a grossly ill-fitting cavern where they have never truly belonged or rutted club parks with amateur facilities.
What's more, Edinburgh knew what they were in the eyes of their opposition. They knew teams would fetch up at towering Murrayfield with its tsunami of empty seats or little Myreside where supporters huddle on grass banks and in makeshift stands and expect to turn them over.
They knew they were thought of as one-dimensional, mentally feeble and bereft of the guile and leadership to tackle adversity.
Continue reading below…
Interviewing stand-in head coach Duncan Hodge as Edinburgh embarked on a heinous club-record losing run a little over a year ago felt like kicking a wounded kitten. He, like his club, was hopelessly lost. No identity, no pride, no sign of an end to the tail-spin. Edinburgh flat-lined and were in dire need of someone to arrive wielding a set of very powerful defibrillators.
We in Scotland knew Richard Cockerill by reputation more so than experience. We remember the snarling, bull-headed England hooker who faced down the All Blacks haka and scribed an autobiography with enough profanity to make Malcolm Tucker blush in which, it seemed, on every second page Cockerill engaged in some act of violence or other.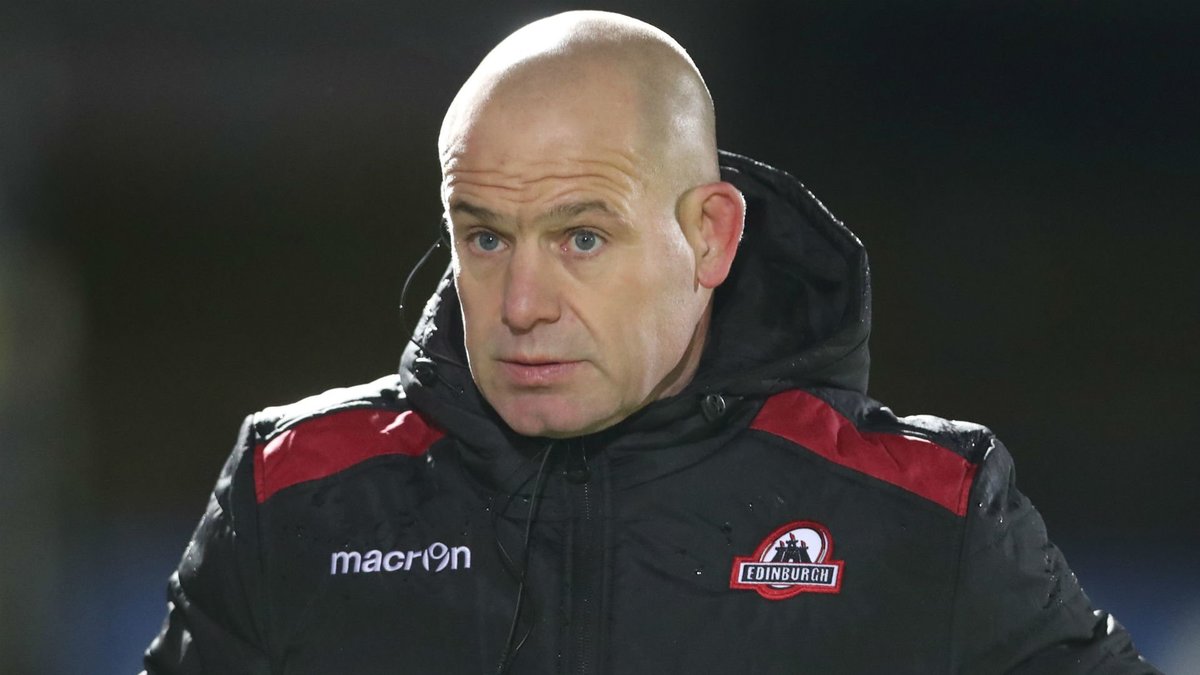 Getty Images
We recall the trophy-laden years at Leicester, the ABC club, the ferocity with which he pursued success. And of course we'd heard all about the sharp tongue and disciplinary rap sheet as long as the Royal Mile.
What we didn't yet appreciate about Edinburgh's new head coach was his brain. Few of us had encountered Cockerill the thinker, the tactician who can be warm and self-deprecating in his media duties while driving standards with relentless vigour on the training paddock. The man-manager who had indiscipline and scandal thrown at him months into his mountainous rebuilding job and handled both brilliantly.
Cockerill saw a club over 140 years old with gaping holes in its history, a place he felt too many players had used as a refuge to "play a few games of rugby, to get fit for Test matches" with little regard for the badge on their chests.
His first order of business in Scotland's capital was to hold one-to-one meetings with each member of his new squad. These were unerringly frank exchanges where players were confronted and challenged. Many Cockerill reckoned to be significantly overweight. Grant Gilchrist was told his new boss had heard plenty hype about his qualities but seen nothing in his play to justify it.
Scotland Sevens' much-vaunted strength and conditioning coach Nick Lumley was brought in and Edinburgh got much fitter. Many of the players have slimmed down even more this pre-season.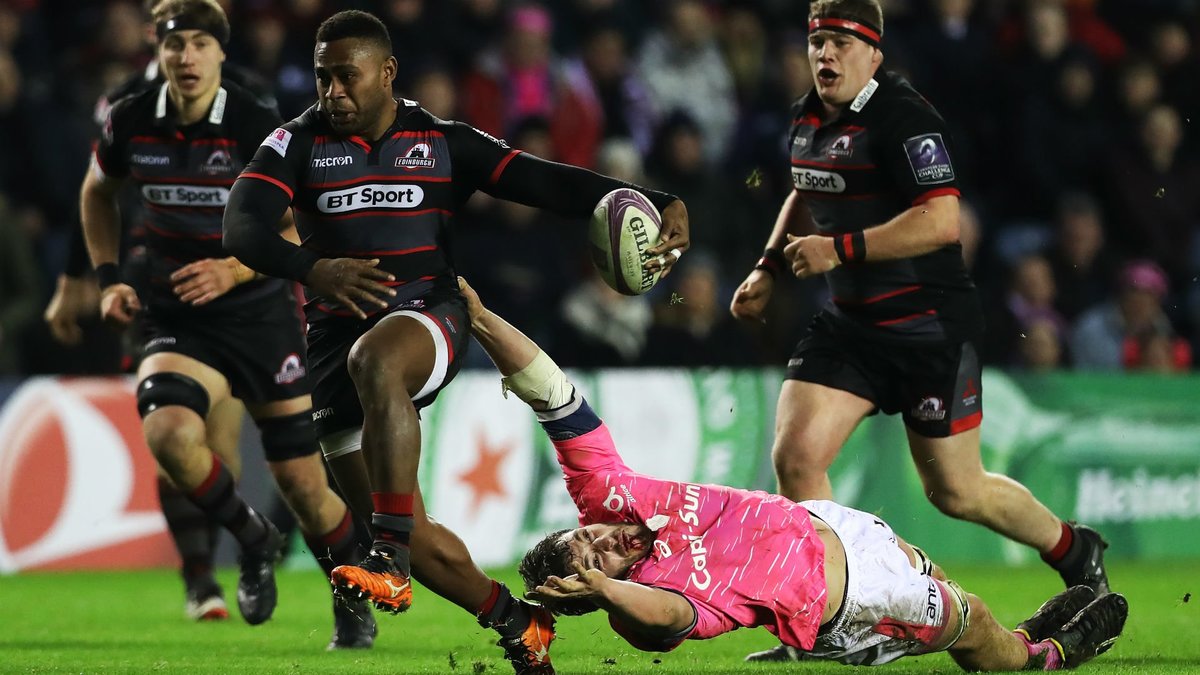 Solomoni Rasolea in action for Edinburgh (Getty Images)
Club stalwart Roddy Grant and defence-focused Calum MacRae were key coaching appointments, as was throwing specialist Simon Hardy, who arrived chiefly to mentor the beleaguered Stuart McInally – a converted hooker who, by his own admission, had never been taught how to throw and "used to s*** myself at every line-out".
Cockerill prioritised improving what he had and creating a powerful unity in a squad that had been disparate and weak-willed for an age. He ripped up the training schedules, had the players in for breakfast at 07:30 and cleaning up when they were finished. They walked together from one end of Murrayfield to train at the other rather than making the short hop in their cars as they had before.
From day one, nothing was allowed to slip. You mess up a drill, you do it again. You turn up late, you suffer the consequences. Loyalty and accountability were stressed and stressed again. Bit by bit, attitudes changed and the malaise lifted.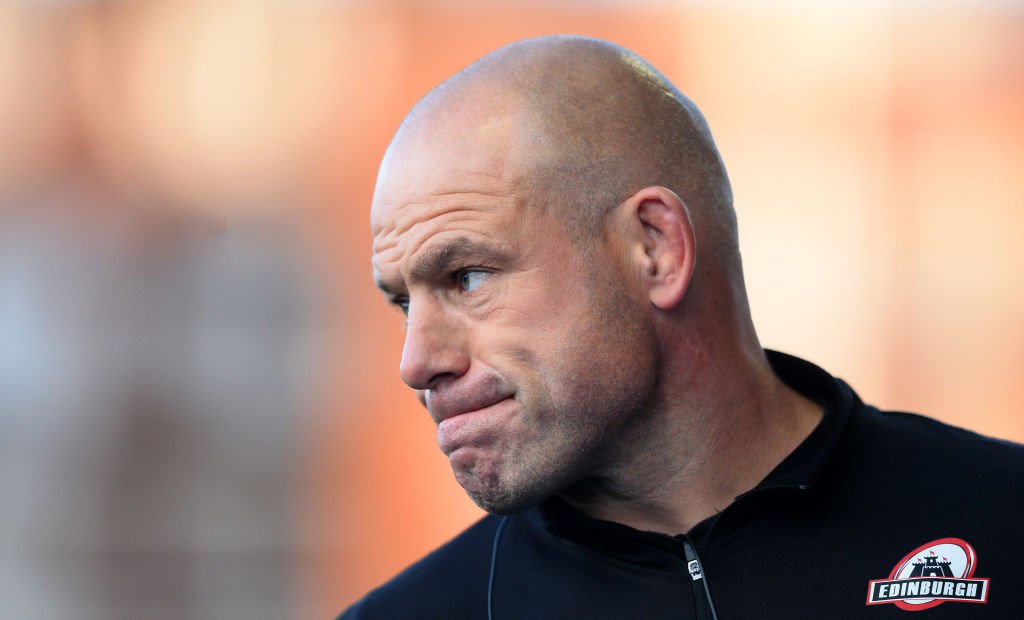 (Getty Images)
That's not to say it was all plain sailing. Edinburgh's winning start to the season came to a crashing halt when they lost at home to Bennetton in round three of the Pro14.
"That result will haunt me forever," the coach told BBC Scotland in the aftermath. "I didn't sleep well for two or three days."
Cockerill went out on a limb appointing Magnus Bradbury, the 22-year-old back-row, club captain and it soon blew up in his face when the player injured his head falling on a night out and then tried to deceive his coach about what had happened.
Then Scotland flanker John Hardie was suspended for alleged cocaine use on another late-night excursion. And marquee summer signing Robbie Fruean sadly succumbed to the heart problems that besieged his career and was forced into early retirement.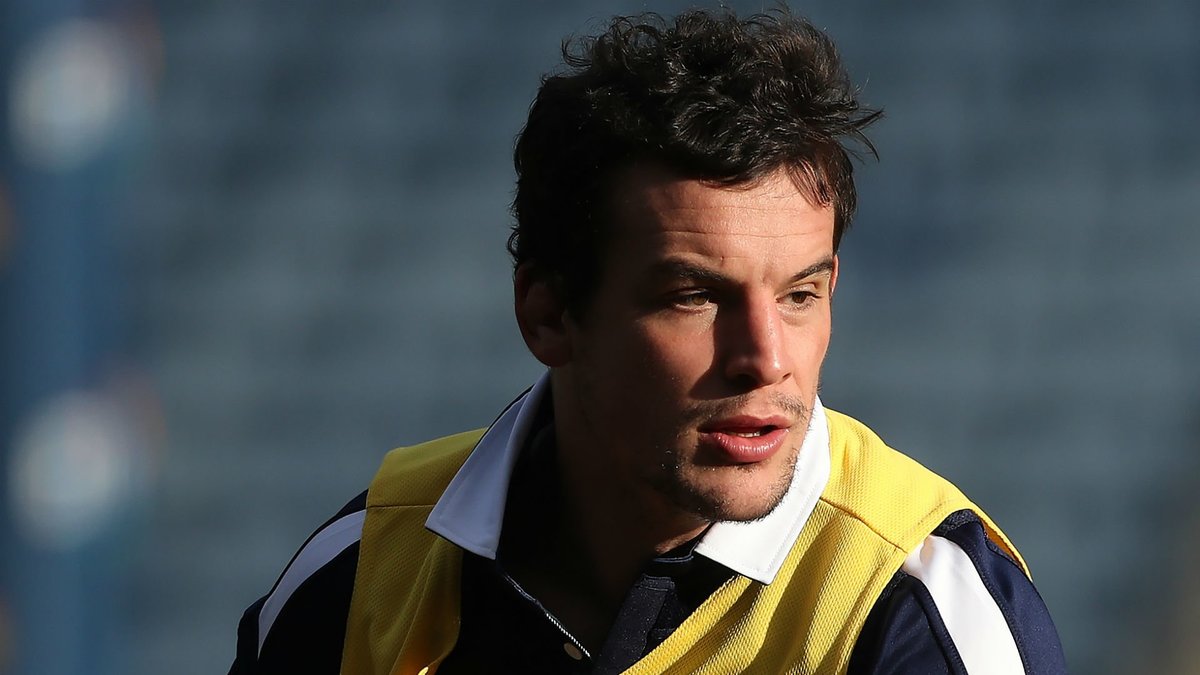 Scotland flanker John Hardie (Getty Images)
Amid all this – the chastening home defeat, the injury, the indiscipline – Edinburgh kept progressing. They won games they would never have seen out in years gone by.
The underachievers, McInally and Gilchrist, became outstanding fulcrums and emerged as top performers for Scotland in the autumn and Six Nations that followed.
Blair Kinghorn made himself impossible for Gregor Townsend to ignore and won his first caps. Dougie Fife, who had been consigned to Scotland Sevens, came back and flourished. Burgeoning tyros Luke Crosbie, Murray McCallum and Lewis Carmichael made great strides. Bradbury and Hardie, the latter jettisoned and still without a club, returned from their bans to play key roles.
Cockerill made only a few signings in his first year but they were good ones. Duhan van der Merwe was the best, posting some of the most impressive attacking statistics in the Pro14 despite missing the first two months of the season through injury.
Edinburgh beat all four Irish provinces for the first time in over a decade. Their new-found fitness and mental resilience resulted in late, late wins over Glasgow Warriors, Ulster, Stade Francais and Connacht.
The scale and speed of the transformation was searing and exceeded all expectations – including Cockerill's. The upshot? Third place in Conference B and a maiden appearance in the play-offs, more wins (15) than ever (their previous Pro12 best was 11) and more points than any other team bar Glasgow Warriors.
They saw off their pesky inter-city rivals, for years the gloriously free-flowing, off-loading darlings of Scottish rugby, to win the 1872 Cup and their season ended with a play-off defeat in Munster's storied Thomond Park that Edinburgh will feel they ought to have won.
"We've got a team people can relate to, can support and walk away at the end of games and say, 'that's my team and I'm proud of what they're trying to do'", Cockerill said.
It had been a long time coming.
This season will be harder. The element of surprise is gone. Teams will know what Edinburgh are about now and will no longer take them so lightly.
Their third-place finish earned them a seat at Europe's top table, the Heineken Champions Cup, where they have not dined since 2013, and will bring matches with some of the continent's best.
Edinburgh will still play to sparse crowds in the Murrayfield bowl until their new, purpose-built ground on the stadium's back pitches is constructed for next season.
They will probably lose more players to Scotland duty too, but Cockerill is ready for that. He has overhauled his squad much more than he did in his first summer and his new recruits will have to hit the ground running. Nineteen players have gone but the calibre of replacement is exciting.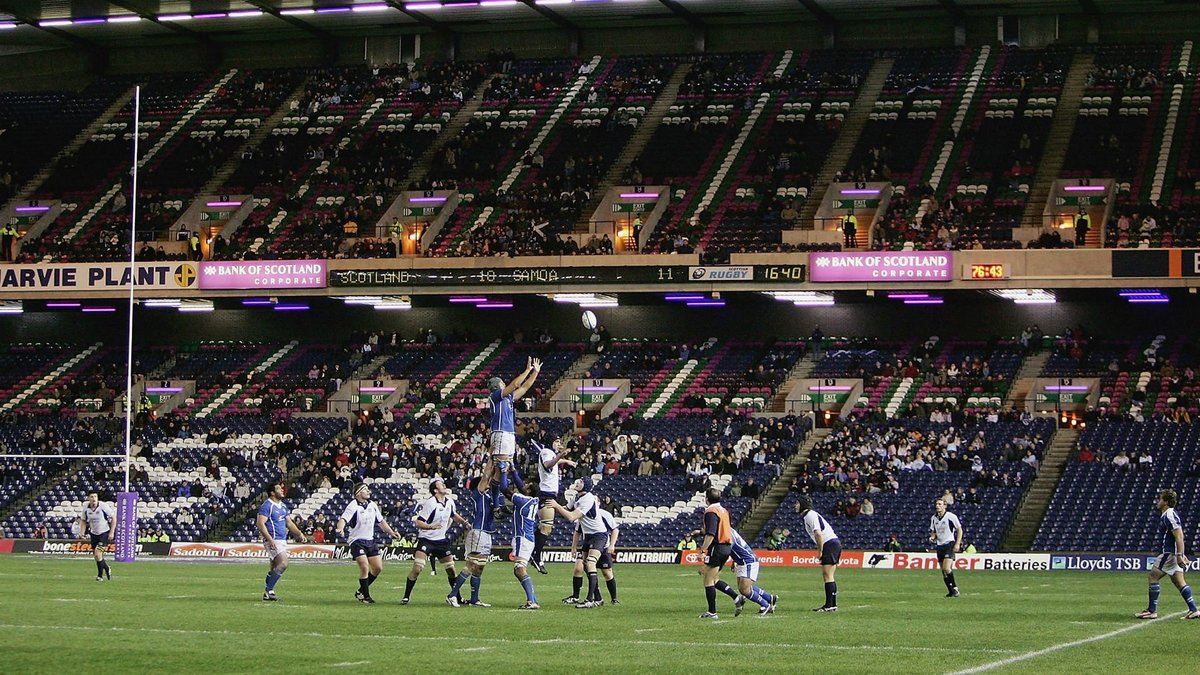 Murrayfield (Getty Images)
Scotland's Matt Scott, Henry Pyrgos and Luke Hamilton have all arrived. So has Argentina back Juan Pablo Socino, monstrous South African prop Pierre Schoeman, Italy's Pietro Ceccarrelli and former New Zealand Under-20 fly-half and captain Simon Hickey. Scotland captain John Barclay has also returned north, although he will not be fit until early next year.
These are all players of Champions Cup pedigree and signings to further energise Edinburgh's reinvigorated supporters.
The fans have yearned for these days. In a year, Cockerill has banished the depression and thrust the club to new heights. What might he and they achieve in three? What could they do in five?
Cockerill is a winner. His ambitions are great and he insists Edinburgh are "miles" short of where he wants them to be.
"Over the summer everybody keeps congratulating me, but we were [joint] fifth and lost in the quarter-finals. That would have got me the sack at Leicester – in fact I got sacked for less," he said last week.
The coach extended his contract to 2021 during April. He is in this for the long haul – and what a journey it could be.
RugbyPass+ Membership
Join RugbyPass+ now and be a part of the conversation with all-new commenting!
JOIN NOW