A Six Nations relegation playoff beats Springbok accession
Italy are breaking records, but for all the wrong reasons. Winless in 34 Six Nations games, scoreless in four of those.
The Azzurri, despite their best efforts, are struggling to keep up with the pack.
Since joining the Six Nations in 2000, they have come last 16 times and have never bettered fourth in the table, which they achieved in 2007 and 2013. Italy's form, or lack thereof, has been stirring the rugby world for some time, but calls are growing for them to relinquish their tournament spot.
This comes amidst reports in South Africa and the UK that SA Rugby are in the process of striking a deal to become a Six Nations participant by 2025, even after committing to the Rugby Championship until at least that date.
Simply tossing aside the Azzurri to make way for the world champions seems heartless – a betrayal even. In the arms race that is the Six Nations, they've struggled to keep pace with their more developed colleagues.
Not all of it is their fault. With an average age of just 23, their current squad is very much embryonic, and the pace of the tournament in recent years hasn't favoured Kieran Crowley's developing team. An average of 2.47 tries were scored per game in the 2013 Six Nations, whilst in 2021, that figure rocketed to 5.73. This increase in attacking verve has severely hampered the Italians.
It's like learning to swim in shark-infested waters.
Yet there are green shoots. Impressive performances at age-grade level, including Italy U-20s beating England U-20s last weekend, gives cause for optimism.
Former Harlequins head coach Paul Gustard, now Benetton's assistant coach, lauded the coming generation of Italian stallions. He told RugbyPass that 23-year-old Italy captain Michele Lamaro and 19-year-old Tommaso Menoncello, are among the best young players he's coached.
Yet the Italian fixture is still viewed by the rest of the competition as a given – a presumed four or five points on the Six Nations log.
"When you look at the fixture list over the course of a weekend, the Italian game is always a little bit of dead rubber," former Ireland fullback Rob Kearney said on Virgin Media Sport after Italy's loss to England over the weekend.
Simply removing the "dead rubber" would not resolve the crisis at hand. For the appeal of a three-match weekend to remain, there needs to be six teams in the tournament and so if Italy depart, another team must fill that void.
South Africa are now hot favourites to replace the men in blue and the groundwork for this has been laid. The Rainbow Nation's players and clubs have already migrated to Europe in the guise of the United Rugby Championship.
The Lions, Bulls, Sharks and Stormers all waved goodbye to Super Rugby in 2021 to join the Pro-14, birthing the URC.
Then there's CVC Capital Partners, the private equity firm that holds a 1/7th share in Six Nations Rugby, a 28 per cent share of PRO14 Rugby and 27 per cent of the Gallagher Premiership. It's no leap to imagine that their interest lies in squaring the circle and welcoming the Springboks to the Six Nations party.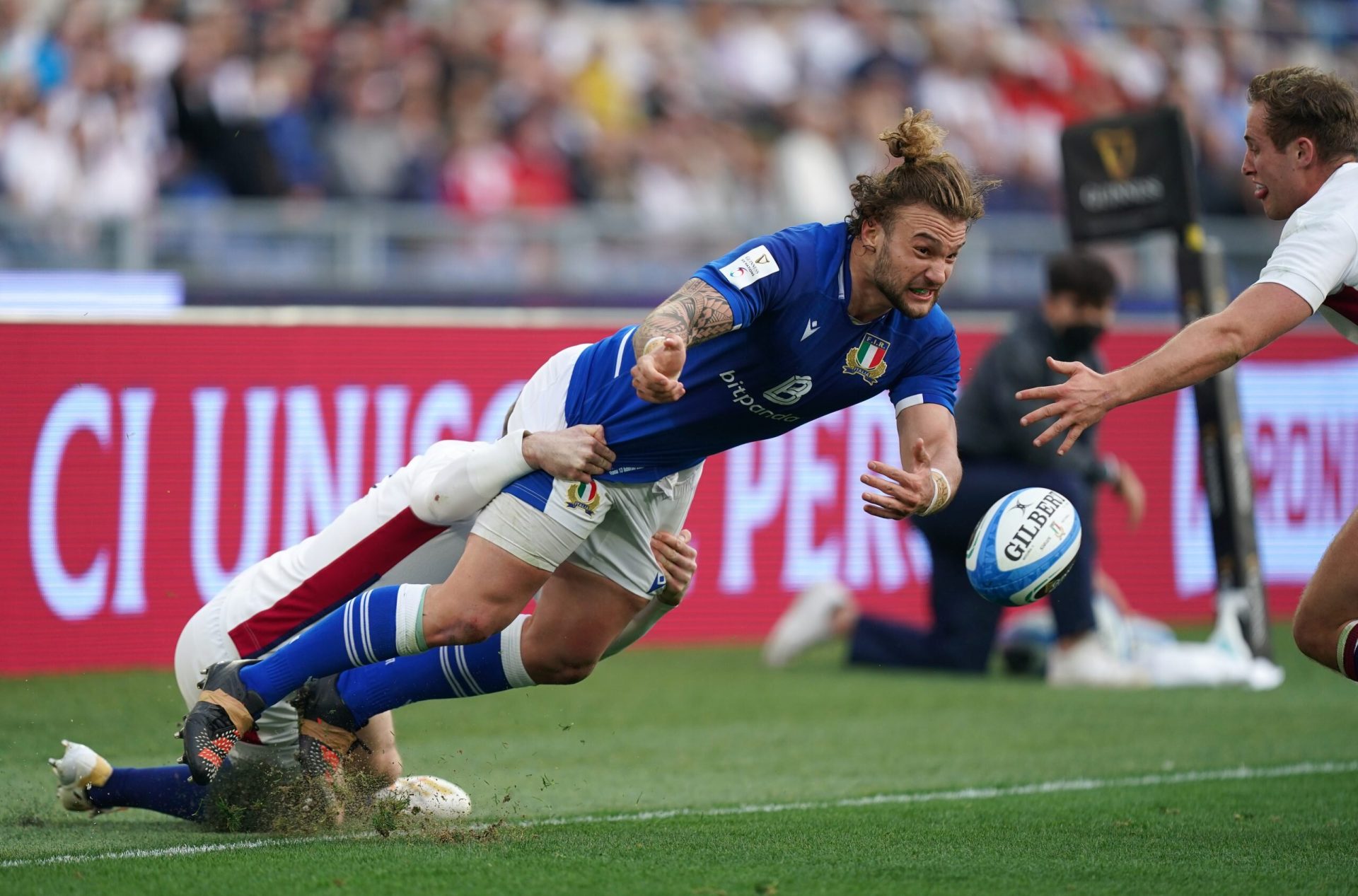 In a playing sense and a monetary sense, the world champions would be an upgrade on the Azzurri but would challenge the root of the Six Nations as a European event. For many, what makes the annual competition so appealing are the rivalries and the geographical proximity. The sense of a shared history.
"Shoving in a behemoth like South Africa would alter the nature of the beast entirely," argued BBC 5 Live Sport commentator Sonja McLaughlan on Twitter. "The history and rivalry of the Six Nations is worth protecting."
A recent poll by Rugby Inside Line supported this, with only 11 per cent of responders favouring South Africa replacing Italy.
Japan are also part of the Six Nations Rugby equation, even if an increasingly remote one. The Brave Blossoms are not tipped to join the tournament – with the Rugby Championship a more likely home for the unlikely heroes of the 2015 and 2019 Rugby World Cups.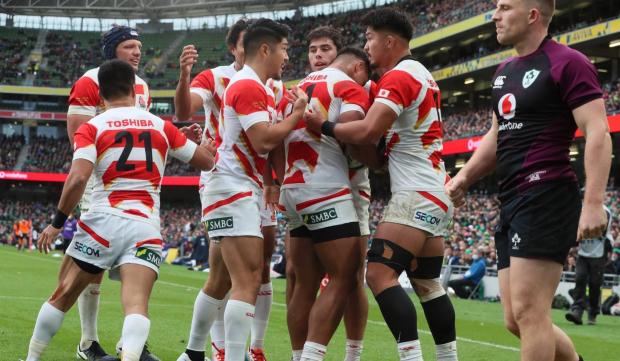 Both South Africa and Japan have the economic clout and potential television audience to appear in the Six Nations but their location is a problem. A flight from London to Johannesburg or from Rome to Tokyo will take you 11 hours. Hardly a weekend jaunt.
And that doesn't just affect players, but travelling fans as well.
A more rational alternative to the Springboks lies closer to home and could, in the long term, benefit Italy without throwing them into the rugby's phantom zone.
If rugby really aspires to be a meritocracy, then a playoff game where the winner of the wooden spoon plays the winner of the European Rugby Championship for a Six Nations remains the most equitable option.
In the aforementioned Rugby Inside Line poll, 79 per cent of people liked the idea of a relegation playoff game and former British & Irish Lions captain Sam Warburton agrees.
"Italy are not good enough to compete at this level," Warburton said on BBC Sport last year. "I think there's got to be relegation in the Six Nations. We can't keep a glass ceiling on these teams."
Warburton added that the Six Nations loser should have a home-field advantage. Other alternatives include holding the game at a neutral venue or extending it over two legs, with each side hosting a fixture.
You would expect the playoff to have strong viewing figures, especially given that all Six Nations supporters would have a vested interest in the result.
And going off Italy's track record to date, should they end up bottom of the Six Nations, they would likely prevail in a playoff. They've never lost to Georgia, the perenial winners of the Rugby Europe Championshhip.
Surely that's a risk that the FIR should embrace rather than shirk?
As for the European Rugby Championship representative, even if they lost, they would gain significant royalties and invaluable match experience against a team they might only face in a World Cup year.
"Sport relies on brilliance but it also relies on jeopardy," David Flatman said when commentating for ITV last year. "What's at stake for Italy beyond mere pride? Italy have made zero progress, despite more than two decades of exposure to top level rugby. Other teams now deserve it."
Therein lies the central appeal of a relegation playoff – it extends a ladder to lower-ranked rugby nations and offers a chance at growth on and off the field. It gives the likes of Georgia, Romania and Russia more to play for and offers Italy the opportunity to answer its critics and justify its ongoing Six Nations inclusion.
The argument against this runs that if Italy were relegated, sponsorship deals could be lost, severely weakening not only the international team but Benetton and Zebre Parma too.
On the flip side, a sense of jeopardy can strengthen rugby's infrastructure across Europe. It should also force the Italians to fight or fall, potentially making the side more competitive in the Six Nations.
Yet, as it stands, relegation looks like it's off the table.
In 2019, the chief executive of the RFU Bill Sweeney told RugbyPass that relegation would not be an option as the tier two rugby nations lacked the commercial pedigree to sufficiently support broadcast and sponsorship rights, ticketing and hospitality.
In short, the numbers have to add up.
And what of the Italian rugby fan? When a team is losing, supporters become less invested and that is what has happened with Italy.
Only a few weeks ago, Six Nations chief executive Ben Morel ruled out relegation for Italy, even if they remain winless. He instead suggested that meaningful test fixtures should be set up in the summer and autumn windows to help grow lower-level rugby.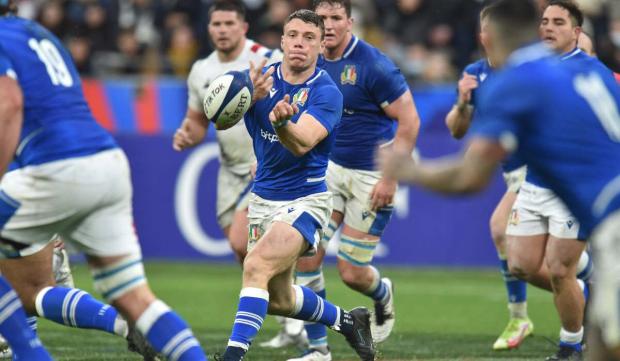 What Tier 2 nations lack is exposure to regular competition against Tier 1 nations and the odd international fixture wouldn't rectify this problem.
There have been murmurings that a multi-tiered international competition, dubbed the Nations Championship, could come into force after the 2023 World Cup, but one could be forgiven for doubting that rugby unions across the globe and private clubs in France and England have the ability to agree on a path forward.
And yes, Italy might take some convincing since they're the most at risk of relegation; but given this week's news, surely it beats being replaced by the Springboks.
Comments
Join free and tell us what you really think!
Join Free