Back
By Jamie Lyall
Catch me if you can
This weekend, the claws of Covid-19 threatened European rugby anew, thoroughly bonkers interactions took place between players and referees, and some phenomenal rugby was playred across Britain and Ireland.
Read on for our review of the weekend's toings and froings…
French fears
It is hardly surprising that the French government have cast an eye over the Channel at a rapidly proliferating new strain of Covid-19 and soaring case numbers and concluded that it is not wise for their teams to compete in the final two pool rounds of European rugby for now.
Four games in the previous round of the Champions Cup were called off owing to Covid-19. Toulon withdrew from their meeting with Scarlets in Llanelli hours before kick-off, citing safety fears after one of the Welsh region's players tested positive, and he and his close contacts were isolating.
Reportedly, every fixture in rounds three and four has been postponed. It would seem the hope is that they will be played later in 2021 when the situation across the UK and Ireland is less stark. Failing to fulfil the tournament may have grim financial implications, but in this climate, it is absolutely right that the French authorities put the wellbeing of their people ahead of sport.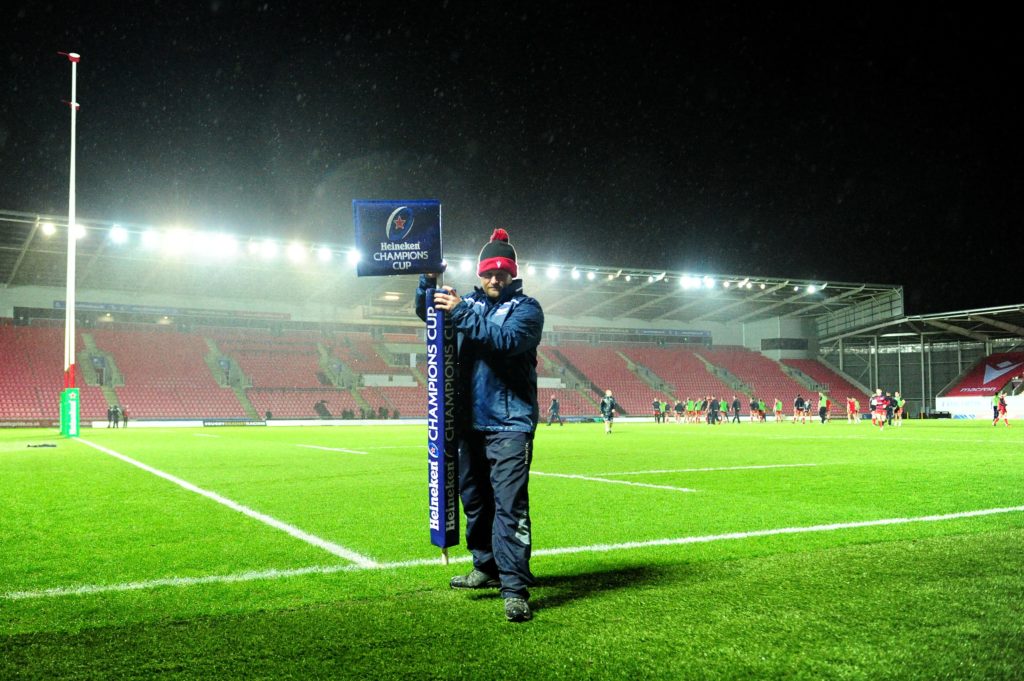 Cross-border rugby in these times is fraught with risk. These latest developments raise serious questions over if, where and when the men's Six Nations can go ahead. The women's championship, where the vast majority of players are not full-time professionals, work other jobs and cannot be placed in a "bubble" as easily as the men, is set to be pushed back to April. While vaccines are administered, the game must continue to be adaptable and flexible.
Rugby is not dull after all
In the wake of yet another British lockdown, Bath and Wasps bestowed upon rugby fans the perfect tonic. Ninety-six points and eleven tries cascaded in at the Rec, the visitors prevailing 52-44 in a glorious, see-sawing contest.
Rhys Priestland rolled back the years before sadly being injured. Brad Shields roared back from injury to cross. Cam Redpath burnished his reputation as an international-in-waiting. Paolo Odogwu continued his buccaneering, scintillating form with two more tries that took his season's tally to six.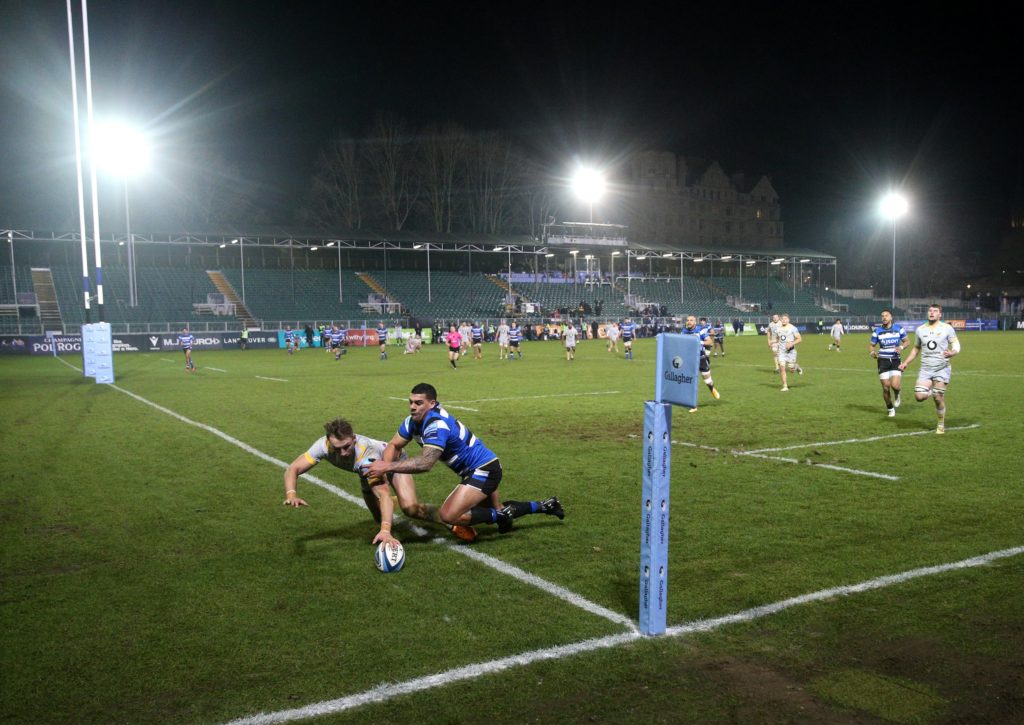 Fewer points were scored between Exeter Chiefs and Bristol Bears, Harlequins and London Irish, Cardiff Blues and the Scarlets, but the rugby on show was highly compelling.
Perhaps, with this kind of gourmet fare on offer across the home unions, the sport is not as "boring" as we feared after all.
Flying Falcons
Only swashbuckling Bears have castled Newcastle on their return to the Premiership as the Falcons make an unholy mockery of the status quo in England's top flight, and the notion that their long months deprived of competitive action would leave them malleable when the serious stuff got under way.
Newcastle are a wonderful rugby club steeped in history, and a vital outpost for the game in the north. A herculean snow-clearing and pitch-preparing effort from nearly every member of staff ensured Saturday's Kingston Park meeting with Gloucester went ahead, and Dean Richards' men duly put their struggling visitors to the sword.
Richards has assembled a canny and industrious squad with young tyros beginning to perforate the more experienced ranks. Jamie Blamire is a terrific prospect behind George McGuigan, one of the performers of the season so far at hooker. Gary Graham is a tireless brute of a number eight alongside the great Mark Wilson in the back-row. On the wings, Adam Radwan and Ben Stevenson are two devastating runners, the former bamboozling Jonny May en route to the whitewash this weekend.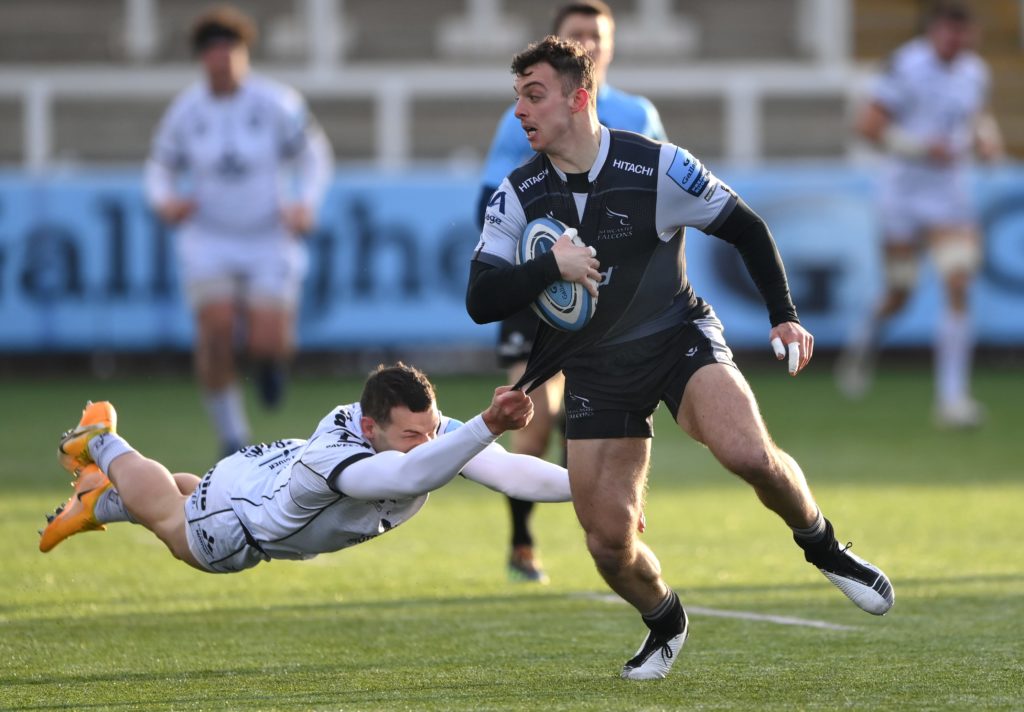 Is it better, then, to be battle-hardened or battle-ready? Falcons' stamina will be questioned in the months ahead. They may be the beneficiaries of additional freshness, but there is absolutely no reason to suggest they cannot maintain their surge as the season rolls on.
Randall for England… or Wales?
At the heart of Bristol's savage, brilliant conquering of the reigning champions was a lithe 79KG scrum-half. Harry Randall is a magnificent young player, a David who repeatedly and prolifically skittles the Goliaths that have become almost ubiquitous in modern rugby.
Randall has effervescence in spades, but he is also a shrewd footballer quick in thought and fleet in deed. Eligible for England and Wales, he will surely be a Test player before 2021 is out, and there could be an Anglo-Welsh tussle to claim him.
Referee wrangles
You could see the mischief playing about the lips of Nevers prop Josaia Raisuqe as he stalked referee Lauren Millotte before hoisting him into the Beziers sky in the most ridiculous, slapstick act of celebration.
It was hard to know whether to laugh or cry at this sporting re-enactment of Rafiki and Simba in the Lion King. The whole episode – the audacity, the bonkerdom, the obvious outrage of Monsieur Millotte – was by turns hilarious and completely unacceptable. You can't raise your hands to a referee, much less toss him into the air like he's your jumper in a three-man line-out, no matter how amusing it may seem. An award, perhaps for the craziest red card in rugby history.
More sinister was Kyle Sinckler's explicit outburst at Karl Dickson, who adjudged Luke Cowan-Dickie to have used his arms when chop-tackling the massive prop.
It feels harsh to overly castigate a player for his momentarily fraying restraint in the heat of battle, particularly after being struck by a low-flying 112KG torpedo in what he thought was an illegal manner, and all the more so when said player has a history of knee ligament damage.
The reality is that Sinckler, who has since apologised, was deeply fortunate not to be carded by his former team-mate. The rugby values rhetoric can grate, but bellowing profanities at an official may never be tolerated.
Sinckler's potty-mouth, though, was trumped by the frustrated causticness of Liam Williams, who asked referee Craig Jones if "we playing touch now, is it?" after being quite correctly sent off for a dangerous clear-out.
Williams did not appear to enter the ruck aiming to visit some heinous injury upon Shane Lewis-Hughes, but in leading with his head, he struck the bonce of his opponent in a clumsy and reckless manner.
The laws around head contact are clear, and more importantly, they exist for Williams' protection. Even allowing for the angst of being red-carded in a derby, his response sent a terrible message.
Fit and proper gaffers
World Rugby's governance review provided welcome news on several fronts last Friday. Not only have they committed to increasing female representation on their committees and boards, but they have introduced a fit and proper person test for anyone for all council members. This is commonplace in football, and its addition to rugby ought to erect a barrier to corruption and crookery at the top of the game.
It should prevent another Francis Kean, the convicted manslaughterer accused of homophobia and discrimination, who ran Fijian rugby, from taking charge of a union again, and is a victory for the tireless Pacific Rugby Players Welfare crusader, Dan Leo, and the journalists who exposed Kean's criminality.
Ospreys take off
It was barely a year ago that the Ospreys reached a nadir. Thumped 44-0 by their local sparring partners, the Scarlets, they were a laughing stock. Without a coach, after the poorly handled departure of Allen Jacobsen, they were in freefall. They were 17 games without a win and ended the season with just three wins in 27. For a region who had won four Celtic Leagues, it was a humbling fall from grace, yet the rebuild has gathered momentum.
Mike Ruddock came back to steady the ship, the club was taken over by Y-11, a sports marketing company in and the former London Irish head coach, Toby Booth was handed the keys to steer a revival. The win over a competitive Dragons side was their second consecutive local derby win and a seventh win in 12, if you include the Challenge Cup.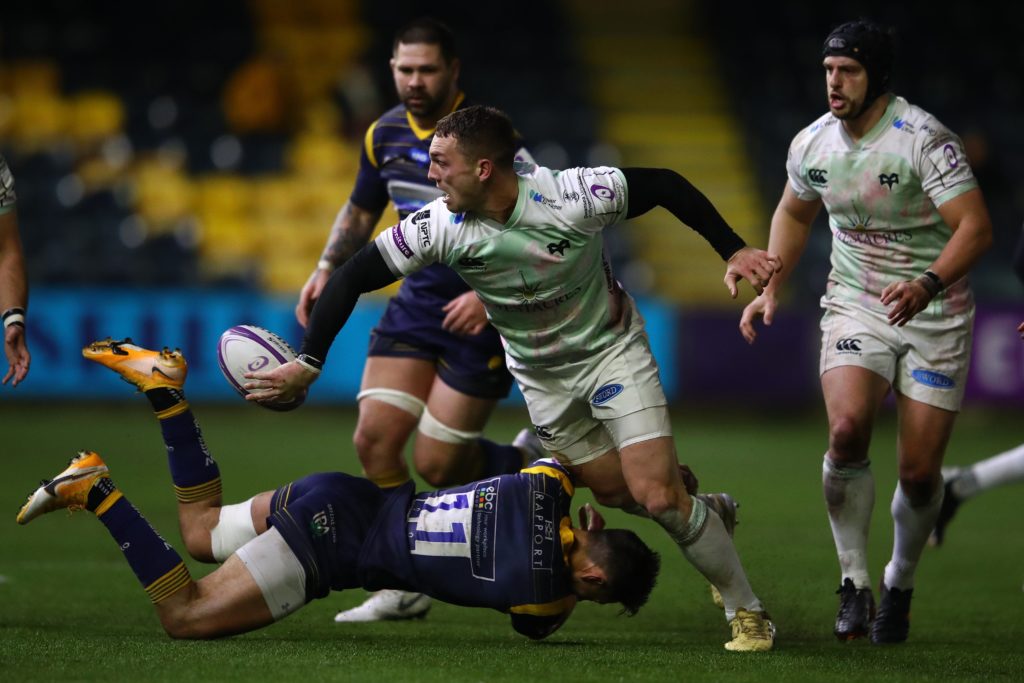 Smiles have replaced scowls on the faces of the players, led by a rejuvenated George North. With the elan of Mat Protheroe, steady hand of Stephen Myler and leadership of Justin Tipuric and Dan Lydiate in the backrow, they look like a cohesive team again. With the heartening clip of Gareth Anscombe running again, and strong rumours that Tomas Francis and flanker Jac Morgan are incoming, the renaissance will gather apace.
The old order resumed
They were like debt collectors knocking on a victim's door, seeking payback for what happened a week earlier. Except the crowd they were plotting revenge on had done nothing to earn their wrath. Ulster's crime was to show up. And that's just the point, most teams don't when they travel to Dublin to face Leinster.
Six days earlier, Connacht had turned a long drought into a flood of hope, winning away at Leinster for the first time in 19 years and just the second time since 1955. And all of a sudden, the much-maligned Pro14 had become interesting. Leinster were vulnerable, we allowed ourselves to believe; they'd lost their first Pro14 game in 27 matches; they trailed leaders Ulster by ten-points in Conference A; they knew their hopes of making this season's Pro14 final were in danger of disappearing if they lost for a second week on the spin.
"There's an old saying," Leo Cullen, the Leinster head coach, is fond of using, "that success makes you weak." Well, in adversity they found strength. Trailing 9-5 at half-time, they rattled off three second half tries to complete a bonus point 24-12 victory, their highlight coming in stoppage time when Ulster hammered away at their line, seeking a losing bonus point, discovering their hosts to be as sympathetic as a landlord on the final day of the month.
So much then for a changing of the guard. Ulster, winners just once away to Leinster this century, have certainly improved under Dan McFarland, their head coach who was awarded a new two-year contract on Friday, but unfortunately the ability to say you are the third best team in the Pro14 only equates to saying you are the third best side in Ireland.
Munster can also claim to be ahead of them, their loss in Belfast nine days ago excused by the fact they sent out a second-string XV for that one; their dogged refusal to lose to Connacht in Galway on Saturday serving as a credible impression of the old Munster, circa 2006 and 2008.
Down to 13 men for the final play of the game, they had a 16-10 lead and a five-metre scrum to defend. Yet Munster survived. So does the old order. Seven days earlier, a couple of results, Connacht beating Leinster, Ulster defeating Munster, hinted at a possible uprising in Irish rugby.But it wasn't just Capitol Hill where the establishment fought back over the weekend.