Tomas Francis
Age
31
Height
185 cm
Weight
135 kg
Profile
News
Teams
Statistics
Tomas Francis Bio
Tomas Francis is a tighthead prop who currently represents Ospreys and Wales. In the past, he's also enjoyed a highly successful stint with Exeter Chiefs.
Born 27 April 1992, Tomas Francis began playing for Malton and Norton RUFC at the age of four. While he completed his university studies, he signed his first ever professional contract with Doncaster Knights in 2012, at the age of 19.
Sadly, Doncaster Knights were relegated at the end of his first season with the club. As a result, Tomas Francis left and signed for London Scottish. However, after only one season, he was signed by Exeter Chiefs in the English Premiership.
Between 2014 and 2021, Tomas Francis enjoyed a highly successful stint with Exeter Chiefs. In total, he represented the side more than 100 times and he won the English Premiership twice and the Heineken Champions Cup once.
However, at the end of the 2020-21 season, Tomas Francis left Exeter Chiefs and signed for Ospreys, where he has remained ever since.
Although he has been highly successful in domestic rugby, Tomas Francis is arguably best known for his international career. Since 2015, he's been capped by Wales more than 50 times. Since then, he's appeared for Wales at the Rugby World Cup and in the Six Nations Championship. On top of this, he was also called up as cover for the British and Irish Lions tour of New Zealand in 2017.
Still young and with plenty of years of elite rugby left ahead of him, we can't wait to see which other trophies Tomas Francis can add to his already impressive collection.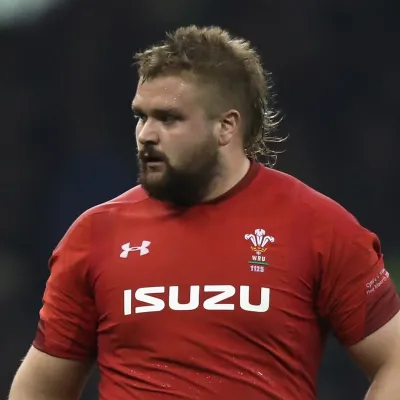 Statistics
for

Wales
Exeter Chiefs
Exeter Chiefs
Exeter Chiefs
Ospreys
Ospreys
Wales
Wales
Wales
Wales
vs
All Teams
All Teams
Saracens

04 May 2019

Northampton Saints

18 May 2019

Northampton Saints

25 May 2019

Saracens

01 Jun 2019

England

11 Aug 2019

England

17 Aug 2019

Ireland

07 Sep 2019

Georgia

23 Sep 2019

Australia

29 Sep 2019

Fiji

09 Oct 2019

France

20 Oct 2019

South Africa

27 Oct 2019

Leicester Tigers

15 Aug 2020

Sale Sharks

21 Aug 2020

Bristol

25 Aug 2020

Northampton Saints

04 Sep 2020

Gloucester

09 Sep 2020

Northampton Saints

20 Sep 2020

Toulouse

26 Sep 2020

Bath

10 Oct 2020

Racing 92

17 Oct 2020

Wasps

24 Oct 2020

Scotland

31 Oct 2020

Ireland

13 Nov 2020

England

28 Nov 2020

Italy

05 Dec 2020

Wasps

02 Jan 2021

Bristol

09 Jan 2021

Worcester Warriors

30 Jan 2021

Ireland

07 Feb 2021

Scotland

13 Feb 2021

England

27 Feb 2021

Italy

13 Mar 2021

France

20 Mar 2021

Leinster

10 Apr 2021

Wasps

17 Apr 2021

Gwent Dragons

26 Sep 2021

Cardiff Blues

02 Oct 2021

Benetton Treviso

16 Oct 2021

New Zealand

30 Oct 2021

South Africa

06 Nov 2021

Australia

20 Nov 2021

Ulster

04 Dec 2021

Sale Sharks

12 Dec 2021

Gwent Dragons

26 Dec 2021

Scarlets

01 Jan 2022

Glasgow Warriors

08 Jan 2022

Racing 92

15 Jan 2022

Ireland

05 Feb 2022

Scotland

12 Feb 2022

England

26 Feb 2022

France

11 Mar 2022

Stormers

02 Apr 2022

Cardiff Blues

23 Apr 2022

Scarlets

30 Apr 2022

Bulls

21 May 2022

South Africa

02 Jul 2022
Average Gain

0

Minutes Played %

Tackles Won %

0

Penalties Conceded

0
Attack

Kicking

Defence

Discipline