Back
By Owain Jones
The problem position
Since the game went professional, the British & Irish Lions have repeatedly been able to call on a scrum-half who could be considered world class and at the peak of their powers. In 1997, Rob Howley was the front-runner before injury, leaving Matt Dawson to dummy his way into Lions folklore. In 2001, Howley, still vying with Joost van der Westhuizen for the mantle of the world's best scrum-half, showed his class in a Test team who narrowly lost to the world champion Wallabies.
Throw it forward to 2005 and you had 23-year-old Dwayne Peel, fresh off the back of Wales' first Grand Slam in 27 years, sniping around New Zealand only for his efforts to be in vain as the Lions were ruthlessly swatted aside. In 2009 and 2013, the baton was passed to Peel's West Walian sparring partner Mike Phillips who held the shirt in series that captivated Lions fans. Four years ago, the No9 jersey was wrestled away by Limerick's Conor Murray as he box-kicked his way to perfection in the Land of the Long White Cloud and a drawn series.
In each tour, there seemed to be a clear choice in a pivotal position but, for 2021, the situation has been muddied to the point of befuddlement with fans and pundits alike adding worry lines their brow as they seek to address the problem position.
One man who can give a unique perspective to the conundrum facing the Lions is Phillips himself. The 99-cap Welshman now resides in Dubai but he has been watching with interest as the selection debate has unfolded.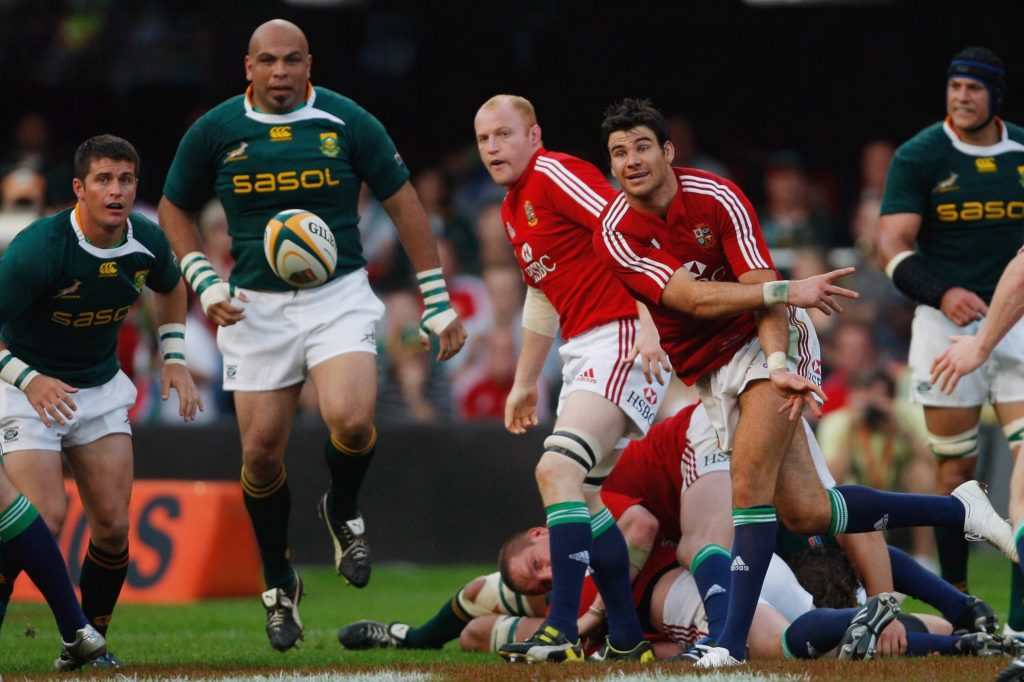 "The No9 shirt is up for grabs – there's no doubt about that," he says with a smile, swinging a 3-wood from sunny climes. "Gats (Warren Gatland) likes to throw in a few curveballs because he likes his name in lights – he won't say that, but I think he does. Look at the selection of Jonathan Davies over Brian O'Driscoll in 2013. I think the first name down will likely be Conor Murray because he's a safe pair of hands and a very astute kicker."
Phillips believes Murray maybe usurped by the first Test, however. "The New Zealand tour suited Conor Murray, because it was rain, rain, rain, box-kick, box-kick, box-kick, but I think you'll need a bit more in South Africa at altitude," said Phillips. "You'll need to score tries. Faf de Klerk will be the Springbok pick, I thought he was exceptional in the World Cup final, so how do you counter him? Well Tomos Williams has that edge. On hard grounds, it is going to be a quick game, so you need someone with a bit of sharpness around the base. Tomos is from Treorchy, so he's a tough boy, quick and doesn't take a backward step."
Based on form and experience, (Conor) Murray probably goes at the front-runner, by a nose.

Rory Lawson
The livewire Williams has had a mixed last 18 months since impressing at the World Cup in 2019 but Philips says he has all the tools to go toe to toe with De Klerk. "I've always backed Tomos.," said Phillips. "He has had a bit of bad luck with injuries, which has stopped him from getting a run of games together, but he has the game to trouble the Springboks."
Another man who can shed an analytical eye on the talents of the fancied Munsterman is 31-cap Scotland scrum-half – and now respected pundit – Rory Lawson. The Scotsman feels with a composed tail-end of the Six Nations, the rangy Murray will start off as favourite. "It's a really tough one. Based on form and experience, (Conor) Murray probably goes at the front-runner by a nose. Beyond that I'd have been tempted to say that Ben Youngs, as England's No1, albeit in a squad that was poor, should fly because he has done it in a Lions perspective before, but we now know he has ruled himself out of contention."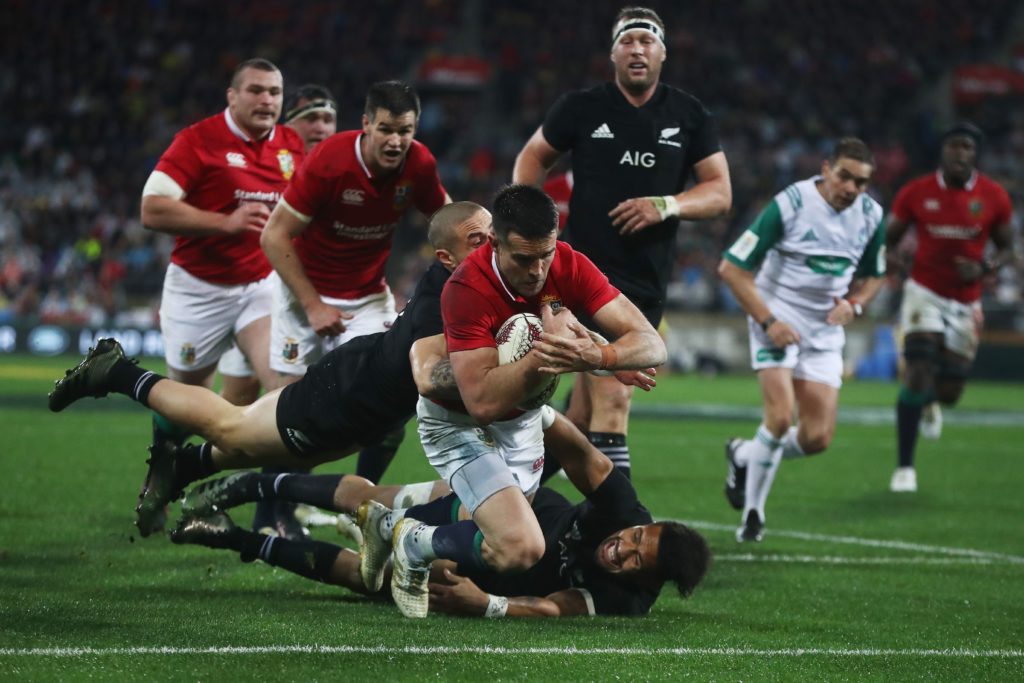 Lawson says at the start of the Six Nations, despite Wales' indifferent form, the Welsh half-backs would have been backed to command at least two places on the tour at No9 but injury-enforced inconsistency in selection had hindered their chances. "At the start of February, I'd have probably said two Welsh scrum-halves would have been likely to tour but then Tomos Williams injured his hamstring and Kieran Hardy followed, leaving Gareth Davies to finish in the shirt almost by accident. Of those three, I think Tomos is most likely to be on the plane."
Gareth can score tries from anywhere but I would have thought at this stage in his career he realised that his job is to make everyone else look good, unless he gets that one chance, which he has to take.

Mike Phillips on Gareth Davies
Phillips concurs that no Welsh scrum-half has effectively battened down the shirt and knows there are more questions than answers with hours left to the official announcement. "Do I think that Kieran Hardy has got all the skills to go on a Lions tour? One hundred per cent. He has only played four games for Wales, but even in his first game against Georgia, he looked comfortable, barking orders at the forwards. In many ways, he's your skilful, classic No9 but with bags of pace. He has scored loads of tries for the Scarlets and has that X-factor about him."
At the Scarlets, his senior team-mate, the 62-cap Davies, has struggled for his best form since Japan and looks like he's trying a bit too hard, in Phillips' estimation. "Gareth can score tries from anywhere but I would have thought at this stage in his career he realised that his job is to make everyone else look good unless he gets that one chance, which he has to take. He needs to distribute rather than look for it too much."
As an example of his unorthodox decision-making, Phillips cites his spectacular try at Twickenham in August 2019 before the World Cup. "Gareth has scored some unbelievable tries but he's unconventional. For that try against England at Twickenham, he went the wrong way off the scrum. He should never have done that. You don't go up against the head but he got out of it because of his individual brilliance," said Phillips.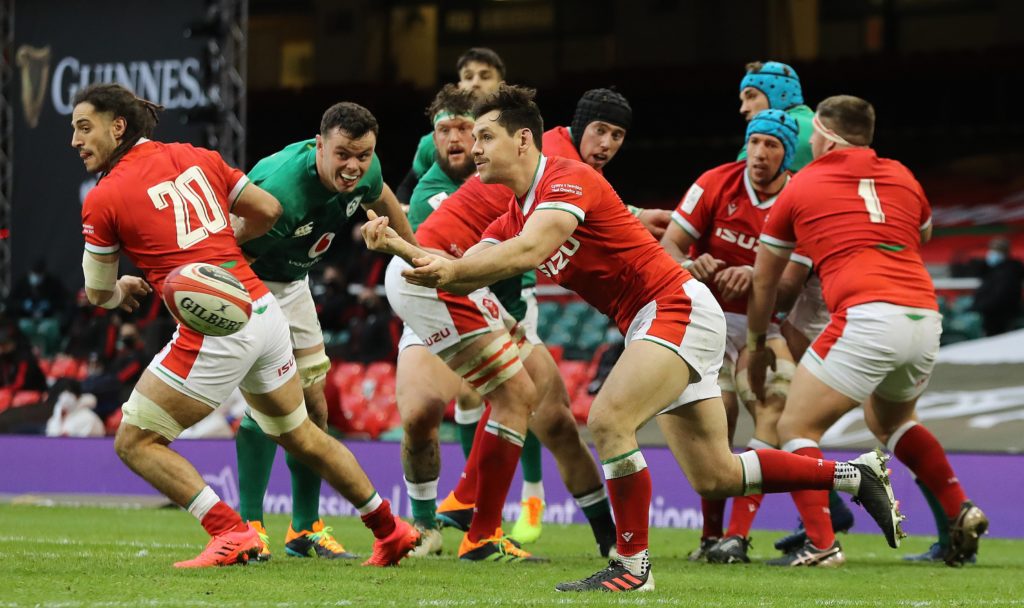 Lawson says from a Scotland perspective, the only name in the frame is Ali Price, but he feels the Glasgow Warrior blotted his copybook once too often during the Six Nations. "I really felt Ali Price would have a shot," he said. "With Finn Russell, whom I think should be picked, and a smaller squad, historic combinations will play a part but I don't think Ali had a great championship. There were a few Scotland fans calling for Scott Steele to get a run and had George Horne been fit, he may have been chosen ahead of him. The thing with Ali is he has moments in games where he shows what he is capable of, like the Wales game, where he broke off the ruck, chipped over the top of the defence for Darcy Graham to gather and score. It was sensational. The problem for him is that he will be compared to players at the top of their game who don't make high-impact errors. Ali made a few, notably against Ireland and England."
If Kieran Hardy could bottle up his performance against England and redo it time and time again, he would be on the tour.

Rory Lawson
Phillips feels Price is still a long shot but agrees with Lawson that the lack of consistency in selection has hindered a dominant Welsh contingent. "I actually feel sorry for all the Welsh No9s because (Wayne) Pivac has tried four scrum-halves in the last year, which means they're all trying too hard," he said. "When I came through, you had the older head starting and the young one coming off the bench speeding up the game. The chopping and changing has complicated matters."
As for the spots after Murray, Lawson agrees he has seen something in Hardy, which could be to Gatland's liking. "If Kieran Hardy could bottle up his performance against England and redo it time and time again, he would be on the tour," he said. "What counts against him is Gatland doesn't know too much about him. Gatland will be tempted to go with what he knows. The third spot is really, really tough. John Cooney's name has been bandied about, Ben Spencer, Dan Robson, Jamison Gibson-Park. There are a lot of guys who you would have said 18 months ago would have been nowhere near Lions contention but here we are, and they're being trailed heavily. Despite his issues, Ali's case will be strengthened with Gregor Townsend being on the coaching committee."
In 2017, the replacement scrum-half was Wales' Rhys Webb, who scored a try in the first Test, but injury and an unceremonious fall down the pecking order means he's a long shot, according to Phillips. "I'm not sure about Rhys now," he said. "He had a shoulder injury and he has been outside the Wales set-up since the autumn. I'm not sure what his relationship with Gatland is, either. When he signed for Toulon, and then the 60-cap rule was brought in, it was all a little messy. It didn't help that under Pivac, Rhys also said he didn't want to play as a third choice and would prefer to spend time with his family, which wasn't the smartest thing to do. That could have been Pivac's way of firing him up, Gats used to do that with me all the time. You have to respect what your coaches say, even though I was guilty of doing just that when Rob Howley was telling me something!"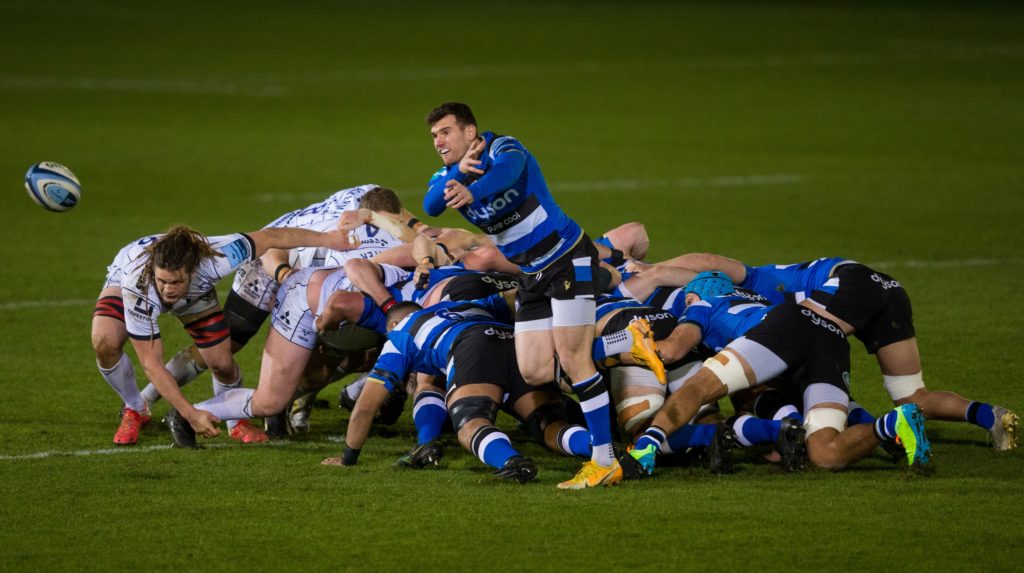 Alongside Danny Care, whom Phillips says is a similar skillset to Davies, Spencer's name has been heavily mentioned in dispatches and there is word he has received one of the 50 'are you available for selection' letters. While Phillips champions his muscular game and winning mentality picked up with Saracens, Lawson doesn't believe he's the right fit. "Ben Spencer is a good kicker but I don't quite see it," he said. "One of the only scrum-halves you'd have picked purely on their physicality was Mike (Phillips,) but coaches don't pick a No9 on the strength of the physicality these days. The game has gone away from when Phillsy played. Now it's speed at the base and getting the ball up and away unless you have the opportunity to skin a front-five player around the fringes. Even though it's a more physical game now, few coaches have the appetite for No9s taking on players. Antoine Dupont, is immensely powerful but he gets most joy from his wonderful support lines."
Phillips says it's likely Montpellier's Cobus Reinach will play second fiddle to De Klerk, with the pint-sized Hershel Jantjies, the scrum-half he last played against when he came out of retirement in 2017, as back-up.
It makes me feel proud that when I was there, there was only one choice at No9. Gats likes a surprise, so maybe he'll pick me!

Mike Phillips hasn't lost his sense of humour
As for the continued rhetoric that the Lions need to 'outmuscle the Springboks', Lawson concedes that it irks him. "Obviously, you have to play with physicality but you can't just go and play South Africa and think you're going to win an arm-wrestle on their own turf," he said. "Their last loss was against New Zealand in the 2019 World Cup, and the All Blacks don't beat them with a monstrous scrum and maul. They find another way. Warren Gatland will have planned for 18 months to be able to take on the Springboks in a manner that will really make them step outside their comfort zone."
As for Phillips, talk of the Lions brings back strong memories. "It makes me feel proud that when I was there, there was only one choice at No9," he says with a chuckles. "Gats likes a surprise, so maybe he'll pick me!"
Phillips may be jesting but Gatland will be burning the candle wick at his final selection meeting wishing he had a stand-out choice in one of his key positions.
More British & Irish Lions articles
If you've enjoyed this article, please share it with friends or on social media. We rely solely on new subscribers to fund high-quality journalism and appreciate you sharing this so we can continue to grow, produce more quality content and support our writers.