Back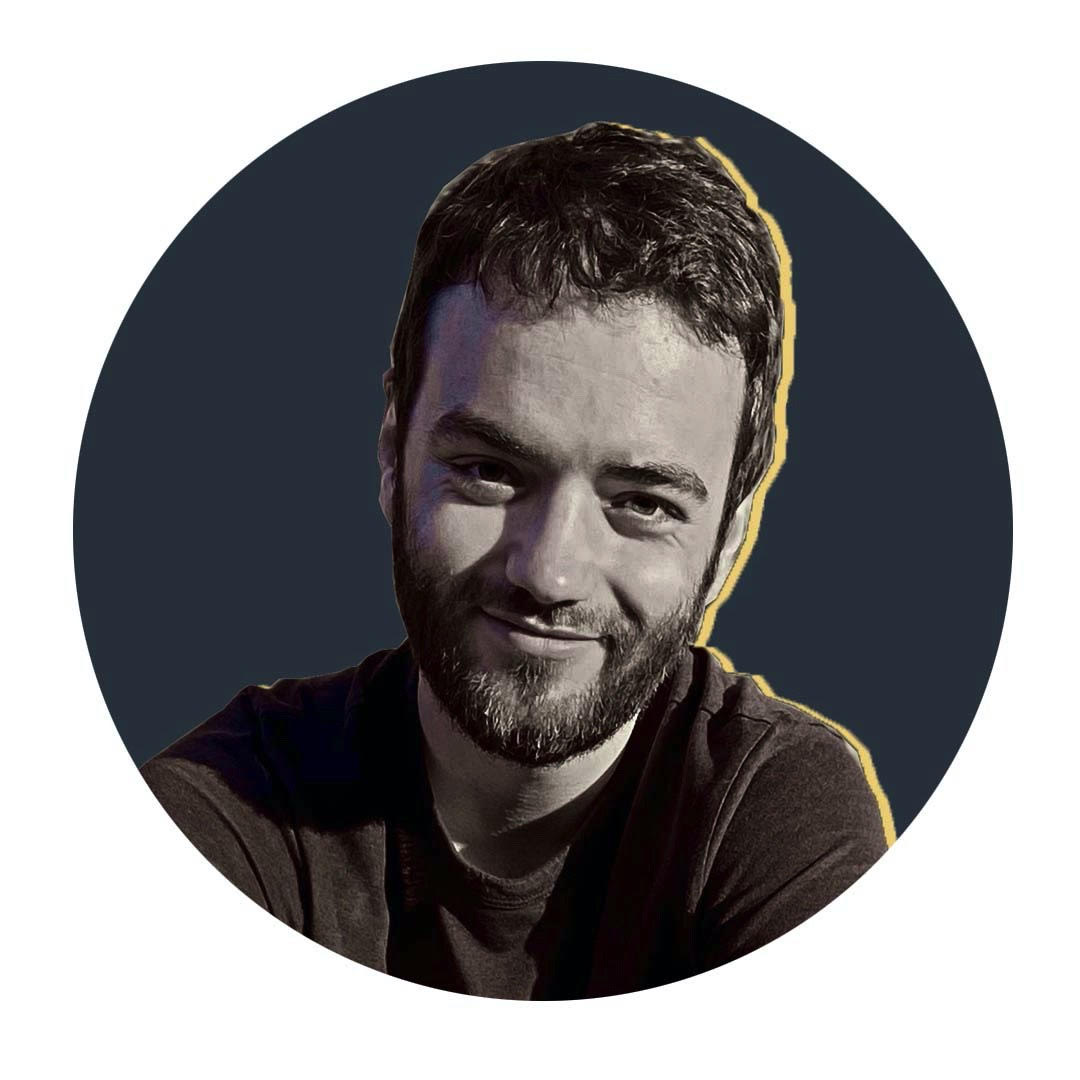 By Will Owen
The defensive Lion
Come 6 May, Warren Gatland will have gathered his lieutenants and chosen the 36 players to don the famous British and Irish Lions shirt in South Africa this summer.
Gatland and his coaching staff – Robin McBryde, Neil Jenkins, Steve Tandy and Gregor Townsend – face a mountainous task in picking a small squad with modest preparation time to take on the world champions. Social media is now rife with fans' selections, the newspapers laden with column inches touting this player or maligning that. There is, however, one influential back who often slips through the cracks in pundits' fantasy XVs, but surely won't be brushed over by Tandy and Townsend. That player is Chris Harris.
Whilst the likes of flanker Jamie Ritchie and lock Scott Cummings also put in stand-out performances throughout the Six Nations, it is understandable that they may be somewhat clouded by their flashier competition when it comes to Lions XVs. Harris, however, has shown himself to be just the man Gatland requires to steady the midfield.
You could forgive any casual Scotland fan for believing Huw Jones should be the man to start in the blue 13 jersey – after all, he scored two electric tries against Italy at Murrayfield, as well as finishing a scintillating second-half solo effort against Ireland. Meanwhile, the Gloucester centre's work rate is unmatched by any back in international rugby.
It is imperative for the Lions to visit South Africa with a defensively flawless outside-centre. Last time the Lions played, the Test series ended drawn with the All Blacks, and the unanimously-selected player of the series was Wales' Jonathan Davies. He was lauded for his defensive nous, breakdown ability, safe hands and smart angles of running. Sounds awfully similar to Scotland's trips to Twickenham and Paris this year, doesn't it?
Let's look at a snippet of Davies in the 2017 series under Gatland, and compare it to how Harris works in Tandy's Scottish defensive system.
Here, in the third Test, Davies has runs a hard line off scrum-half Conor Murray with the hope of opening up more space for the wider outside backs. Centre Owen Farrell gambles with a wide pass to Anthony Watson on the wing, which Beauden Barrett intercepts. Davies is stood on the five-metre line, practically in line with the right-hand post when Barrett takes the intercept.
Full-back Liam Williams manages to scrag Barrett, who offloads to Ngani Laumape. Davies works exceptionally hard to be in the picture, let alone near Laumape. The Scarlet acknowledges he is running quicker than Laumape, so he steers the Hurricane towards the touchline, which opens up a corridor for Watson to enter, closing off the possibility of a pass to Julian Savea.
Laumape attempts a hand-off, which Davies bats out of the way and drags the All Black to the floor. He tries an off-load from the floor, which Watson intercepts. This passage of play ends with the Lions clearing to the edge of their 22.
Now, let's compare this with how Chris Harris defends on a breakaway.
Here, France have a 4v2 overlap. Full-back Brice Dulin tries to draw in Harris to create a 3v1 outside him, putting Virimi Vakatawa into space. Harris has his hips half-turned towards Dulin, creating the illusion of being drawn in, whilst knowing his inside defence will cover a step inside or a dummy by the Frenchman.
As soon as Dulin releases the ball, Harris sprints across to cover the space taken by the French wide backs. Much like Davies' cover tackle on Laumape, the centre's work rate overrules a numerical or spatial advantage.
Once again, he feigns commitment to hit Vakatawa, forcing the centre to pass. At this stage, Harris has transformed a potential 3v1 into a 2v2, at the expense of only 20 metres. Harris makes a solid tackle on Romain Ntamack, with the passage eventually resulting in a Scottish penalty.
It's one thing to praise work rate, but what if Rassie Erasmus finds him out? How does this translate to a Lions test match?
Whoever the Lions pick at 13, it is likely that their Springbok counterpart will be the mercurial Lukhanyo Am, another centre known for blending solid defence with a pragmatic attack. In the World Cup final against England, Am famously created the Boks' first try, scored by Makazole Mapimpi.
Here, Am has deliberately positioned himself outside the speedster Anthony Watson with the intention of attacking George Kruis and Joe Marler, two tight forwards. He carries on Kruis' outside shoulder, leaving Marler isolated with a 2v1 in a tight space.
At the bottom of the above image, Owen Farrell is jogging across in case of a line break, with Manu Tuilagi off-screen. On the Vakatawa cover tackle, Harris covered around 35 metres of the pitch's width. If he took Farrell's position on this defensive set, one would assume he easily would have covered a 10-15-metre channel.
In the Lions selection meeting, the above evidence should surely be enough for Scotland defence coach Tandy to persuade Gatland to bring Harris on tour. The Scotsman made 25 tackles in the Six Nations, only missing on four attempts. Garry Ringrose, however, missed 8, and Henry Slade missed 12.
Defence is very much Harris' forte – he carries the ball significantly less than his opponents Davies, Slade and Ringrose, however he is much less prone to errors when he does. Next, let's look at Townsend's influence on the centre in attack.
In the Six Nations, Harris only conceded one turnover all tournament, whereas Ringrose suffered a hefty six losses of the ball.
This is largely testament to the angles the Gloucester man runs and the timing to hit the deck.
On this occasion, Harris hits an unders line from a wide position from Finn Russell. His intention is to dissect the space between Slade (off-screen) and Ollie Lawrence, giving him a strong gain-line success.
Harris momentarily appears isolated, so he remains on his feet for an extra second to allow support to arrive. Matt Fagerson and Cameron Redpath both effortlessly manage to ruck over due to Harris' momentum and ball placement. This generates quick ball and pins Lawrence into the ruck, which grants Scotland a penalty for not rolling away.
Gatland and Townsend will also be wary of the importance of a centre who doesn't just play what's in front of him, but thinks phases in advance. Here is an effective yet low-risk support line on attack by Harris:
In combination with Redpath, Stuart Hogg has found himself on the end of a line break. He breaks the initial tackle of Jonny May and weighs up his options. Both Hogg and Harris identify that Sean Maitland is in the best position for a pass, so the centre immediately alters his line so he is perfectly positioned to ruck over either Hogg or Maitland.
This means Scotland win the ruck with just two backs and no forwards. Townsend's side typically vary between a 1-3-3-1 and 1-3-2-2 forward structure in the middle third of the field, but here, Hogg and Harris have allowed their pack to spread across the width of the field and give Russell more options.
The quick ruck results in an English offside due to Slade not managing to retreat fast enough. The clever line of Harris indirectly wins Scotland a penalty. The lack of a forward committed to the ruck also means Russell receives the ball behind a full screen of three forwards, which gives him plenty of protection and time to kick before the referee calls Scotland back for the penalty.
This long-term thinking by Harris is exactly what will make the difference between winning and losing a Test against Jacques Nienaber's men. It is easy to look to the likes of Russell or Louis Rees-Zammit as the sparks who will ignite a back division, but it is equally important to have someone to steady the ship and tidy up any mess, whilst leading the defensive line.
Harris is used to being the glue in a backline of game-breakers such as Russell, Hogg and Darcy Graham for Scotland, as well as the likes of May and Rees-Zammit for Gloucester. This is his natural role, and it is only natural that he makes the next step up.
If you were Tandy or Townsend, you would put up a strong fight to make sure the herculean centre goes on tour. Whilst Jonathan Davies himself remains available, he has been playing for Wales in the 12 jersey as opposed to 13, which may factor against him. Every inch will be tight-fought in the three-Test series, and if Gatland wants a centre in the same mould as the 2017-form Davies, Harris has to be the man for the job.
If you've enjoyed this article, please share it with friends or on social media. We rely solely on new subscribers to fund high-quality journalism and appreciate you sharing this so we can continue to grow, produce more quality content and support our writers.