Back

By Christy Doran
The blame game
It was two years ago, in the days leading up to the 2019 Super Rugby season, that the Waratahs CEO Andrew Hore gave his New Zealand compatriot Daryl Gibson a contract extension as head coach.
On the surface, the decision could be justified. Ultimately, however, it would put the powerhouse rugby state on a path to destruction – something that is playing out today and is killing Australian rugby.
Having scraped through to the knockout stages in a flawed Super Rugby finals system in 2018, the Waratahs believed Gibson, having missed the top eight in his first two seasons in charge after being promoted to take over from Michael Cheika, had found his feet.
His extension was also in alignment with Rugby Australia's thinking, with the governing body believing the continuity of coaches, developing a new breed underneath them, with an emphasis on emerging local coaches, was the way forward; the spectre of Ewen McKenzie and Michael Foley's abandonment from the game still weighing them down.
But Gibson's decision to resign no less than six months later – after yet another failed season – left the Waratahs in a hole, particularly given his heir apparent, Simon Cron, had chosen to head overseas for the chance of becoming a head coach elsewhere. That opportunity came working under All Blacks legend, Sir Steve Hansen, in Japan.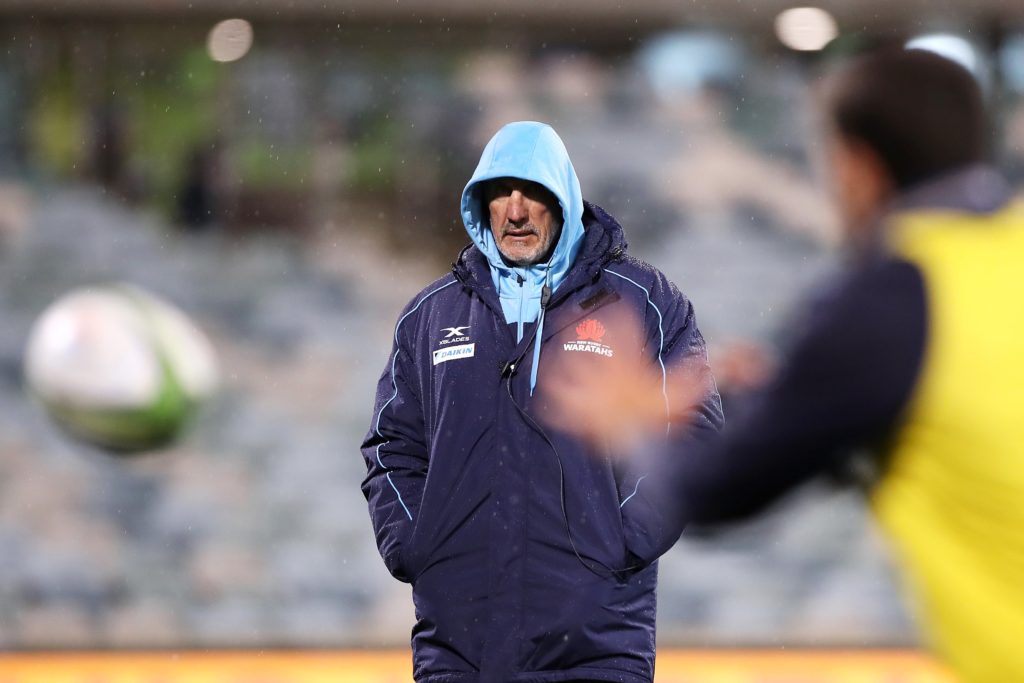 That hole would only get deeper when Hore would walk out on the Waratahs in October, just days after controversially appointing another Kiwi coach, Rob Penney, as Gibson's successor.
Penney, a former Canterbury captain who later became an assistant under Robbie Deans at the Crusaders, survived two pushes – a player revolt, and a continuation of poor results – to sack the former Munster coach after a fruitless first season.
But after two record defeats to start the 2021 campaign, Penney is on borrowed time.
Yet, as one long-time standing Wallaby and Waratah told The XV: "Penney, the poor bloke, inherited a rubbish squad."
Instead, that same experienced Wallaby said: "Hore has a lot to answer to for not signing [former assistant coach] Simon Cron when he had to make a call between him and Gibson. Heaps of players would have stayed for Cron."
Penney, the poor bloke, inherited a rubbish squad.

Waratahs and Wallabies insider
While Waratahs CEO Paul Doorn, who has just completed his first year in the job, has said he won't engage in "finger pointing" and wouldn't budge on whether Penney faced the sack, it would seem it's a matter of when, not if, following their record 61-10 loss to the Brumbies in the second round of this year's competition.
Yet, the Waratahs problems go beyond Penney. They date back even before Gibson's contract extension.
As one Waratah states: "Things started going downhill around 2016 onwards."
While Gibson had proven an excellent assistant and was well-liked and respected by the playing group, very quickly things changed.
The softly-spoken Gibson struggled to find his voice and, at the same time, the aspect that had made the Waratahs so damaging – their forward pack – was disappearing piece by piece.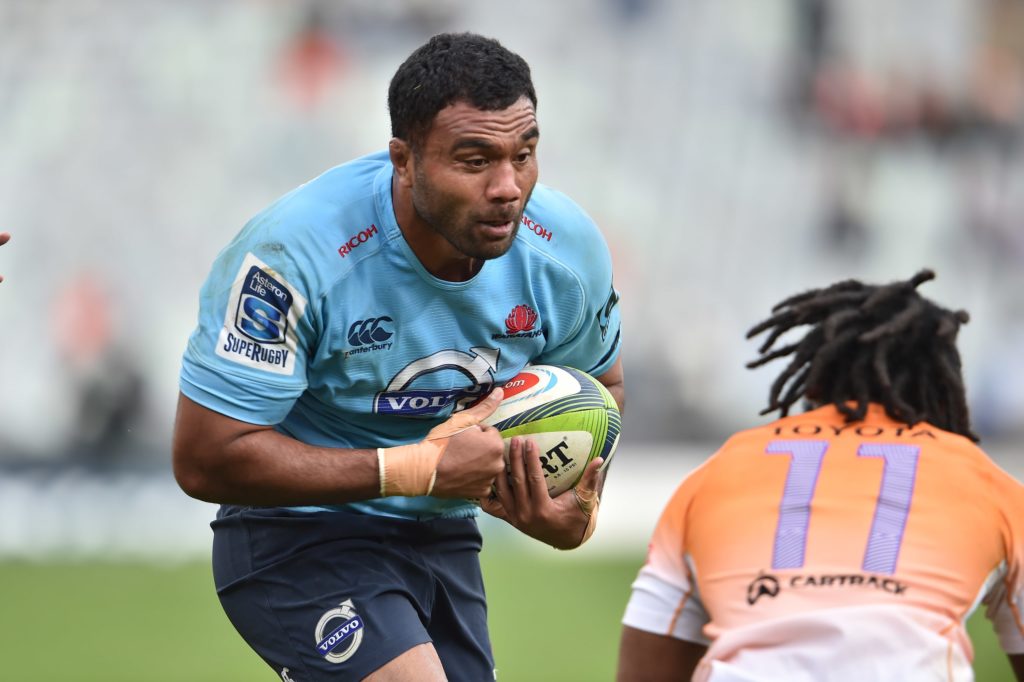 After losing South African import Jacques Potgieter and Sekope Kepu at the end of 2015, the Waratahs lost another two hit men Tatafu Polota-Nau and Wycliff Palu by the end of 2016. Around those heavy boppers, wise heads Dave Dennis, Stephen Hoiles and Mitch Chapman had also finished up at the Tahs.
The star power was still in the backs, but without a forward pack laying the platform, they struggled to physically dominate and the results reflected that.
As one Super Rugby-winning Waratah says: "The business was obsessed with saving money, which I know isn't everything but the idea that Shute Shield was naively going to replace that 2014-2015 forward pack was so dumb."
At the same time, the Waratahs, according to one of their own, wrongly threw their wallet behind the next generation when they weren't ready.
"Overpaying 'future star' back-rowers (Jack Dempsey, Ned Hanigan, Jed Holloway) without a second-row over five-foot," one player quipped.
"Then when they figured out the pack was too small, they started branding themselves as a mobile team with a strength and conditioning coach [John Dams] who didn't want to make the players fitter. And, also, in modern rugby you can't play up-tempo rugby. It's too easy for other teams to fake injuries to slow the ball down etc, etc. So, our forwards tried their little hearts out but they were too small.
"Then they have never made the hard call to pay decent money for a second-row or tight-head prop."
In modern rugby you can't play up-tempo rugby. It's too easy for other teams to fake injuries to slow the ball down.

Former Waratahs player
That theme of saving money is shared with the current playing group.
As one player told The XV before the season started, the Waratahs are "just trying to make ends meet rather than win".
It's not just attracting players that the Waratahs have struggled with. They've let players go, who have then gone on to succeed and star elsewhere.
Even before Gibson inherited the Waratahs, forwards Pete Samu, Sam Lousi and Michael Alaalatoa had made their way over to New Zealand. All three starred in New Zealand, with the former returning to Australia but not with the Waratahs.
Another, Ben Volavola, was signed by the Crusaders after being used sparingly by the Waratahs and has since played at two World Cups.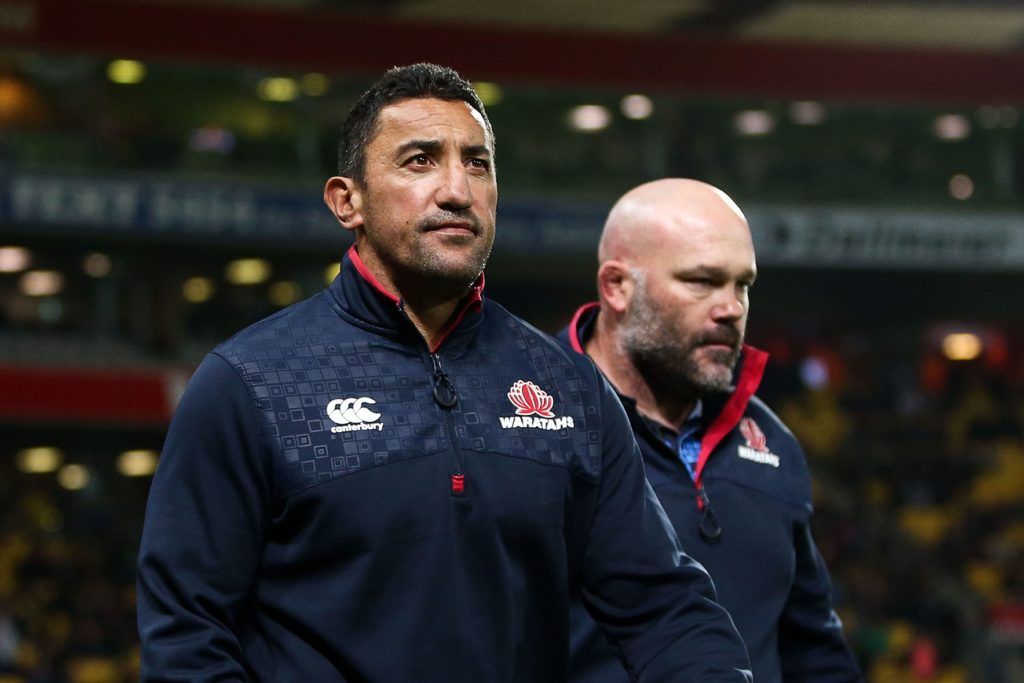 Closer to home, regular Wallabies Reece Hodge, Lukhan Salakaia-Loto, Brandon Paenga-Amosa and Folau Fainga'a are four others who slipped through the net.
But the greatest failure of the Waratahs is seen in the journey of Angus Ta'avao.
The prop was brought over from New Zealand in 2016.
He played two seasons, before being let go at the end of 2017. A year later, back in NZ and playing for the Chiefs, he played for the All Blacks.
As one player said: "Ta'avao couldn't have been coached worse."
But it's understood then assistant coach Cron, who became the Waratahs forwards coach in 2018 and coached him at Northern Suburbs, had asked to re-sign Ta'avao. His pleas were rejected.
Others like Irae Simone, Will Miller and Michael Wells were fringe players at the Waratahs yet have since gone on to become regular starters at other Australian Super Rugby franchises.
Wells, in fact, was only offered a base contract despite being awarded Tahs forward of the year in 2018.
It's understood then assistant coach Simon Cron, who became the Waratahs forwards coach in 2018 and coached him at Northern Suburbs, had asked to re-sign Ta'avao. His pleas were rejected.
That same year, Josh Kemeny, was awarded the Dave Dennis Development Player of the Year, but didn't garner any initial interest from the Waratahs and soon after joined the Rebels. There are high hopes he will become an important member of the Wallabies in years to come.
So who is to blame?
According to some, general manager and former pathways boss Tim Rapp, who left the Waratahs in late February to return to Newington College, must take a lot of the blame.
Yet, others believe he was hamstrung.
"I personally think Rappy is unbelievable at his talent ID; ability to get the best out of players; and also makes brutally hard calls," was one take from a Wallaby.
"It's hard for Rappy because he was severely handcuffed with what he could do. Hore had the majority to do with his hands all over the purse strings and constantly told him no to get an overseas second-rower or anything similar. Daryl was hopeless and didn't want anyone interfering who wasn't a Kiwi."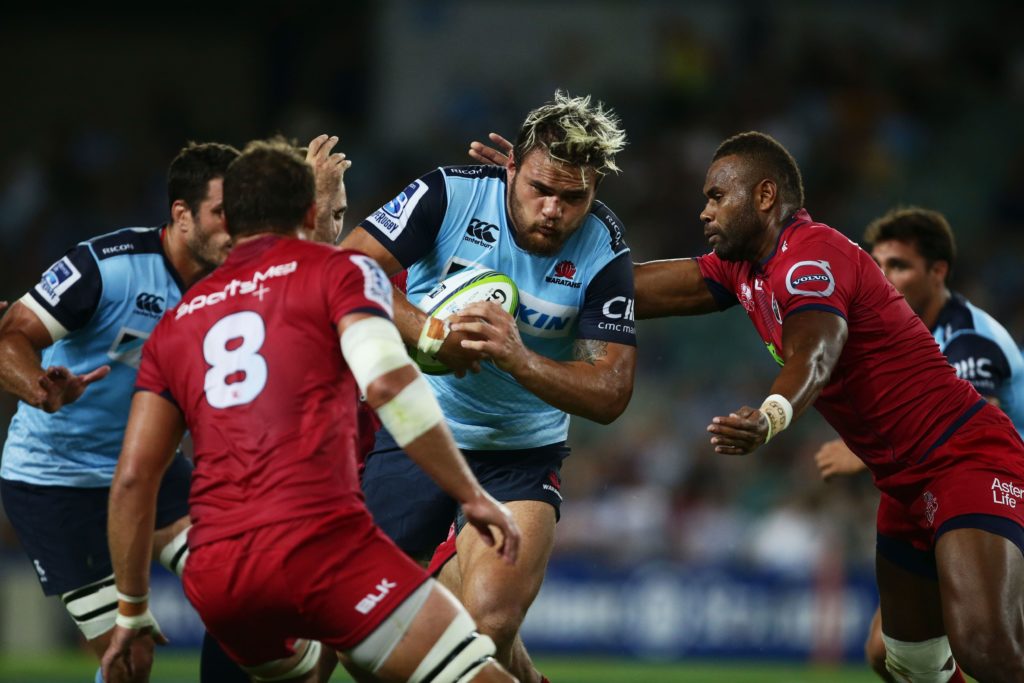 According to one coach, the Waratahs became obsessed with purely looking at the stats of players coming out of school rugby. That's no surprise either, given their talent ID manager, Andrew Cleverley, has worked at two eastern suburbs private schools.
In addition, Rapp would put a line through someone if they weren't a junior star.
Another well-respected figure concluded: "The mistake the Waratahs made was that they were too cocky that people would come to you because you are NSW."
Head scratching signings occurred, too.
When it was bleeding obvious the Waratahs needed to stiffen up their forward pack for 2020, the Waratahs signed backs.
Former NRL back-rower Tepai Moeroa, who had played under Rapp at Newington, was signed on an estimated deal worth $400,000, which would make him one of the Waratahs' most expensive players.
Moeroa played just a handful of matches in his debut season and was widely known to struggle moving laterally.
A year earlier, the Waratahs failed to do their due diligence in signing Le Roux Roets.
The Waratahs signed the South African giant on the back of a small highlights package.
When it was bleeding obvious the Waratahs needed to stiffen up their forward pack for 2020, the Waratahs signed backs.
When he arrived in Sydney, the Waratahs quickly discovered he could hardly play and he spent the majority of the season in the Shute Shield.
Less than a season later he was released.
When Covid hit, recruitment was put on the back burner.
As the months dragged on, the Waratahs were told by Rugby Australia they weren't sure how much they would have by year's end.
The Waratahs board made the decision to be prudent.
While other franchises signed their players, the Waratahs did not. Yet, the Waratahs had already been spending well below the salary cap.
It meant some like Hanigan, who might have been struggling after experiencing head trauma but should have been coming into the prime of their careers, opted to sign deals overseas.
Another former and respected player said the entire NSW Rugby board had to be held accountable, including chairman Roger Davis.
Another recent Wallaby was scathing: "It's a shame we haven't had a decent CEO at the Tahs in … forever. Cheik was the only one holding that joint together because he was the CEO. After that, our board are just people happy to put it on their CV."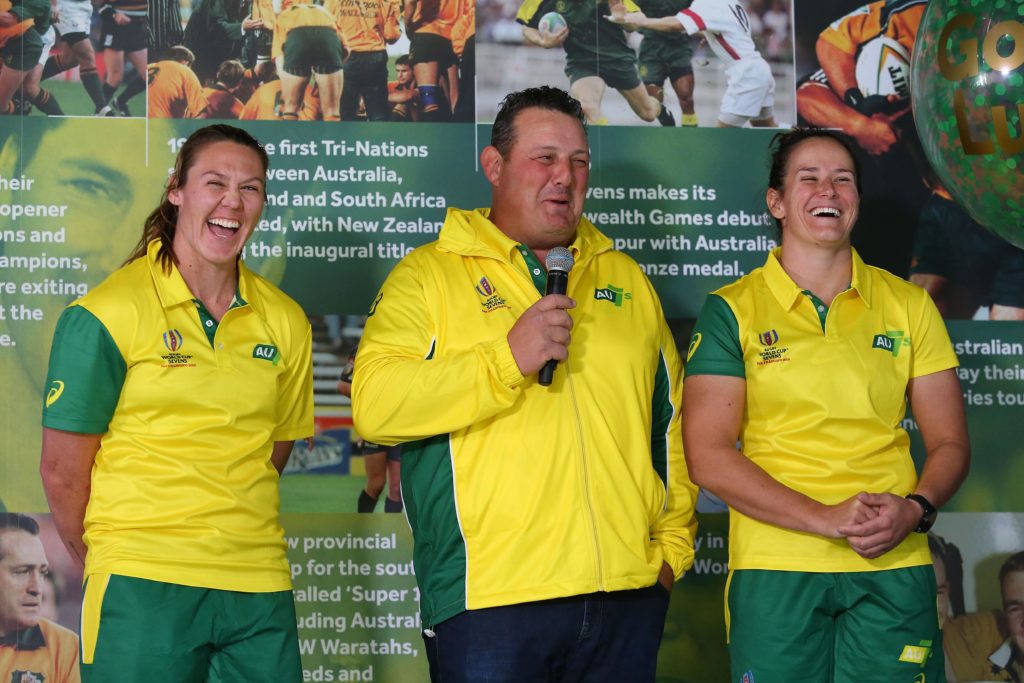 During the Waratahs' 51-point loss to the Brumbies on Saturday February 27, messages went flying between those previously involved at NSW.
One solution was offered: "Scrap the academies".
It was noted that when the Wallabies won the World Cup in 1991 and 1999, there wasn't an emphasis on the Under 20s program.
Now, any player spotted in Sydney's private schools is looked at in terms of their stats and they're quickly thrown into Super Rugby programs.
One respected older voice said young players involved in Under 20s programs were being brought into a professional set-up and "rarely training" and "playing alongside men in the Shute Shield".
That rings true, too, when the Waratahs signed five Under 20s tight-five forwards — Lachie Swinton, Ryan McCauley, Harry Johnson-Holmes, Shambeckler Vui and Cody Walker — as full squad members at the end of 2017.
As one Waratahs member reflected: "If you know anything about the tight-five they take time to get to SR [Super Rugby] level. All great kids, but in terms of high performance, and success of those players, that's not ideal. Angus Ta'avao, Alaalatoa would have been a great asset to help those boys."
Penney was dealt a dead hand.
Even so, it's likely that Penney, who is described as a "good bloke" by Brumbies veteran coach Laurie Fisher, is on borrowed time.
So, who should the Waratahs turn to?
I can't see them getting out of this rut in the next three years at least either.

Waratahs source
According to one source, the Waratahs need to bring in an Australian who understands the NSW landscape.
The leading Shute Shield coach in recent years is Darren Coleman. But despite being interviewed to replace Gibson, the Waratahs overlooked him.
Last year, he replicated his feats at Warringah in 2017 by turning around Gordon's fortunes and leading them to their first Shute Shield title in 22 years.
Unfortunately, he won't get the opportunity in Australia after LA Giltinis snapped him up alongside Stephen Hoiles for the 2021 season.
One person who is a proven coach and was successful at Shute Shield level, before joining the Australian Sevens program, is women's coach John Manenti.
Could the Waratahs head down a co-head coaching route?
It's understood it was looked at previously, with Waratahs greats Nathan Grey and Chris Whitaker, who is currently the assistant coach, being considered for the role, before NSW settled on Penney.
Whoever takes on the role, the rebuilding mission at the Waratahs is likely to take at least two years to make some headway.
As one source said: "I can't see them getting out of this rut in the next three years at least either."
For new broadcasters Nine/Stan, it's a disaster for the nation's biggest state to be in such a sorry mess.
More stories