Premiership heavyweights go toe-to-toe
When a month of Test rugby came to a close, you would have thought rugby would catch its breath but, a week on, there have been sendings-off, big-game cancellations, teams stuck in foreign climes and threats of legal action.
Piano players to accompany piano shifters at Saracens
The term physical is cliché ridden in rugby. Every coach rolls out the need for physicality ad finitum in every interview, as if the audience should be surprised that this is revelatory insight in a contact sport. Two of the Premiership's most physical sides are, of course, Saracens and Sale. The former have lost some heft since Will Skelton and George Kruis departed, but no one is throwing sand in the faces of the Vunipola brothers and Maro Itoje.
Sale, for their part, are monstrous in size, with an accent on South Africans who look like they've been fed biltong from birth. The Du Preez brothers appear as if they've been developed in a lab and, at 6ft 9in, Lood de Jager loses visibility on cloudy days, while the Curry brothers have muscles that scientists are trying to put a label on. In this battle of titans, however, save for Bryon McGuigan's moment of madness when retaliating over some rough but fair treatment from Nick Tomkins, which resulted in him heading for the showers early, the points of difference were guile and craft.
In this regard, Saracens held the trump card, in holding a trio of ball players in Alex Goode, Alex Lozowski and Max Malins. While the forwards knocked lumps out of each other, the trio's vision, speed of thought and deed was able to manipulate the little space that existed. Lozowski's hard line out of danger was exquisite in the second half and Goode's perfectly-weighted right-hand, miss-two pass to Malins to set Saracens 40m upfield exemplified why a scalpel is often effective than a bludgeon. Goode's reverse switch pass to the ever-alert Malins seconds later was another example of their brilliance.
This is why Saracens' versatility should see them bound for the play-offs at the business end of the season. For Sale, the returning Alex Sanderson will know there is work to do to add layers to their, ahem, physicality.
If there is any rugby competition that requires a bit of luck, it is the United Rugby Championship (formerly the artist known as the Pro14). They have worked tirelessly to turn an unloved competition into a flagship domestic league – and largely they've done it. The relaunch was slick, the addition of Roc Nation gave the organisers some urban 'cool' and the addition of the South African sides looked visionary. Sadly, the pandemic continues to treat it as if it were a player trapped the wrong side of the ball and trample over it at every given opportunity.
Indeed, the longer Munster and Cardiff spend locked down in Cape Town, the harder it is going to be to try to persuade anyone else to tour there any time soon. To put it bluntly, as each day passes with four South African clubs stuck in limbo and two British and Irish sides holed up in a hotel, the more vulnerable the 2021/22 URC season looks.
This is the reality going forward. The cost of crossing the equator with a 48-person crew is prohibitive but the idea of doing so without the guarantee of a fixture going ahead is lunacy. That's where the URC is at right now, at the mercy of a killer virus and of European governments who have the power to decide who can and can't come into their country.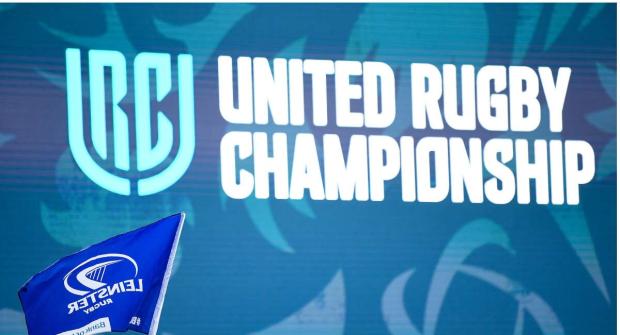 Try planning a fixture schedule around those variables. Try doing so when the calendar is so congested that you are left with just a few free weekends during the Six Nations. Add in the perilous state of rugby's finances and the drain that comes with travel and hotel bills and you are looking at a problem that doesn't come with a solution.
For the uninitiated, four European-based sides had barely touched down in the Rainbow Nation when South Africa was again cut off from the world, leaving Munster, Zebre, Scarlets and Cardiff Blues racing to take a circuitous journey home, and facing isolations, uncertainty and a great expense for precious little in return.
The Champions Cup, which is due to start in 12 days' time, can only watch on nervously.
What should have been a celebration of a new tournament, with the photogenic backdrop of Table Mountain to be beamed around the world, has turned into more grey hairs being added to luckless organisers.
Barbarians finale hits a duff note
You'd have a heart of stone if you did not feel some sympathy for Samoa on the weekend. Having had their autumn campaign wiped out through Covid restrictions and somehow pulled a 23 together from Europe-based players, they would have been sitting in the Twickenham changing rooms pumped to be showing off their wares in front of an expected 41,000 crowd and a prime-time slot on BBC1.
That was until 90 minutes before kick-off when news hit that the Barbarians were unable to fulfil the fixture because of six positive Covid tests in the camp and the authorities had advised them to cancel. Poor Joe Tekori, the 6ft 7in, 20st Toulouse enforcer who was due to play his final game but saw his dreams dashed. He led Samoa on to the Twickenham turf to lead an emotional Siva Tau in front of a sparsely populated stadium, more as a thanks to the supporters for turning up than any challenge laid down to the opposing team.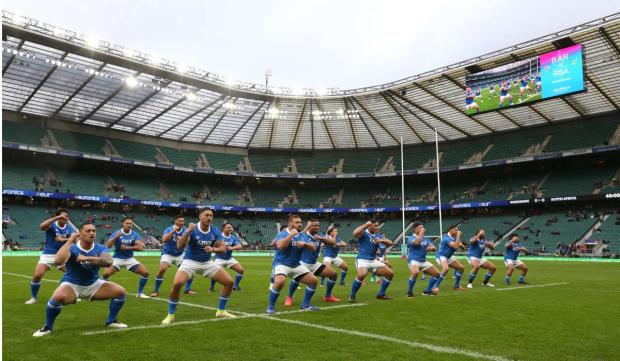 The fallout from the game has started with commentators Dylan Hartley and Jonathan Davies trading verbal blows with John Spencer, President of the Barbarians, who is so outraged that he has threatened legal action, stating that the Barbarians had done nothing wrong. After last year's cancelled England game, organisers will be hoping it is third time lucky and that damage to the 134-year-old 'brand' hasn't been permanent.
If a slither of positivity from the day was to emerge, it was the platform the Barbarians Women, who were only formed in 2017, were given on terrestrial TV. They could claim a world-record women's crowd of 29, 581, and even though the result was a formality against a limited South Africa side, the hope was that the women's game would attract more fans off the back of some inventive rugby. After the announcement that the Premier 15s would be streamed on iPlayer, visibility is in uncharted territory.
Ireland's best Friend
If you've never been to Galway's Sportsground on a November night, well you haven't lived. Quite apart from the boozy post-match party in the marquee, there's also the unique challenge of getting through 80 minutes without getting hypothermia. "Mate we were all freezing our balls off out there," said Mack Hansen, Connacht's new star on the wing, after Friday's win over Ospreys. "I thought the game would be called off after 15 minutes."
"I don't think Mack has spent enough time in Galway," joked his coach, Andy Friend, afterwards.
Hansen's fellow Australian is a fascinating character. A former coach on the Australian Sevens programme, Friend has performed miracles on a shoestring budget at Connacht, picking up uncut gems like Hansen and polishing them into finished stars.
Considering the hype surrounding Stephen Larkham and the yet-to-be-seen attacking flair that we all imagined we would get from a Larkham-coached Munster attack, it's becoming quickly clear that of the two high-profile Aussie coaches in Irish rugby, Connacht got the better deal.
Friday saw their backs score six of their seven tries. That stat needs context. The weather was appalling – to the extent that an attempted Garryown from Jack Carty, Connacht's fly-half, was blown 30 yards backwards by the gale-force wind. It's a Gael force of a different kind that we're seeing on a regular basis on Ireland's west coast. In Friend, Ireland have a ready-made successor if Andy Farrell opts to move on in 2023.
Edinburgh's Pumas show their claws
Not six months have passed since beleaguered Edinburgh limped to the end of a grim season under Richard Cockerill, their squad spread thinner than tissue paper across a bass drum, their conservative style deeply unappetising and their players bearing the look of weary men.
What a transformation. Mike Blair is a rookie head coach in his first top job, but you can see his fingerprints all over Edinburgh and their fine start to the season, the latest instalment a bonus-point win over Dragons at Rodney Parade. Edinburgh have played six, won four, drawn one, lost one – and that loss was inflicted by a fabulous last-gasp drop-goal. Blair is green, yes, but as rugby folk go, he is as shrewd and canny as they come.
It is early yet, of course, to proclaim the former Scotland captain the second coming of Jim Telfer. Cockerill, too, hauled Edinburgh upwards at a startling rate in his maiden season. But this feels different. It feels more sustainable than what Cockerill built. The players Blair inherited were disillusioned rather than disparate; the squad he has taken on is talented and the summer recruitment hugely promising.
This Edinburgh side look to have the priceless capacity to win games in a number of ways. Cockerill instilled a belligerence in them that clearly remains. At times, in the early throes of his reign, it felt like they were playing with chips on their shoulders belonging to the Englishman himself. Four years on, the snarl of their back-row trio – Nick Haining, Magnus Bradbury and the colossal Luke Crosbie – was a rousing sight in Newport. Crosbie alone gobbled up three turnovers.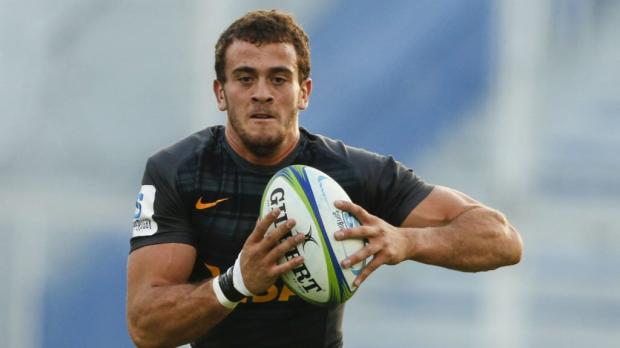 And there is an elan to Edinburgh now, orchestrated by Blair, that has not been seen properly for an age. It should only improve when Gareth Baber, who coached Fiji to Olympic Sevens gold in Tokyo, arrives on the scene to assist shortly.
Emiliano Boffelli is a signing of brilliant calibre, Argentina's starting full-back who can rule the skies, pierce defensive lines and kick adroitly. Compatriot Ramiro Moyano has more top-end speed and serious finishing prowess. The pair scored three of Edinburgh's four tries. Ben Vellacott has brought a searing verve and speed to the scrum-half role and a deadly threat around the base. His eyes are trained on a spot in Scotland's 2023 World Cup squad. Blair Kinghorn is growing into his new role as fly-half.
Togetherness abounds too. Eleven of the match-day squad had played five games or fewer for the club, but Blair clearly has their buy-in. The hunger to seize this opportunity with Test regulars rested was near-palpable. In scoring his first try for over two years, long-serving Damien Hoyland capped an excellent display. Boan Venter, too, impressed with Pierre Schoeman given a break.
The URC draw, thus far, has been kind to Edinburgh. The Scarlets and two South African sides at home, who were still feeling their way into the competition, two Italian sides and the struggling Dragons away. Only Benetton, who come to Edinburgh on Friday, have beaten them. But they have yet to face the true powerhouse teams of the tournament – Ulster, Leinster and Munster. They have yet to tackle the big dogs of South Africa on their own patch. We'll soon get a better sense of what Edinburgh are made of but, for now, the signs are most heartening.
The snow must go on
When Storm Arwen took a sledgehammer to north-east England on Friday, it claimed Newcastle Falcons' Premiership match against Worcester Warriors. The huge gusts and flurries of snow were deemed unsafe for play, never mind for the thousands of supporters travelling to Kingston Park.
Newcastle's media manager tweeted photos of the pitch at the height of the storm and later said the large metal gate to the staff car park had blown off its hinges.
So credit must go to both clubs for getting the game played in slightly less Arctic – but still utterly frigid – weather a little under 24 hours later than scheduled. Newcastle, for the graft of their people in making sure the ground was safe for players and crowds; Worcester, for agreeing to brave the trip north and fulfil the match in such bitter weather. Their travelling supporters all the more so.
In times such as these, the true fabric of a club is unveiled. Dean Richards, the Falcons director of rugby, apparently fetched up at Kingston Park early on Saturday toting enough bread and bacon to feed the five thousand. Staff toiled to clear the artificial pitch and stadium areas of snow throughout the day. With a shortage of hospitality workers, non-playing squad members served pints to the hardy souls in attendance. You can't imagine too many got wide with the bar staff after a few stiff ones.
We can't say much about the game itself – given the short notice, it could not be crewed by the television companies, so there was no truck present, no live broadcast footage and as a result, no TMO.
It was perhaps fitting, however, it should end in a draw. Judging purely by Twitter, quite an exciting one too, at 24 points apiece. The spoils shared on a night where rugby folk came together.
Bath open their doors
Enduring a truly wretched start to the Premiership season, foundering winless at the bottom of the table and with a deep review into club operations yielding the startling revelation that hiring a specialist defence coach might be a wise move, Bath could have been forgiven for recoiling at the thought of welcoming television cameras into their inner sanctum.
It would have been easy to batten down the hatches after a seventh straight loss and keep media activity to a minimum – many teams would have done just that.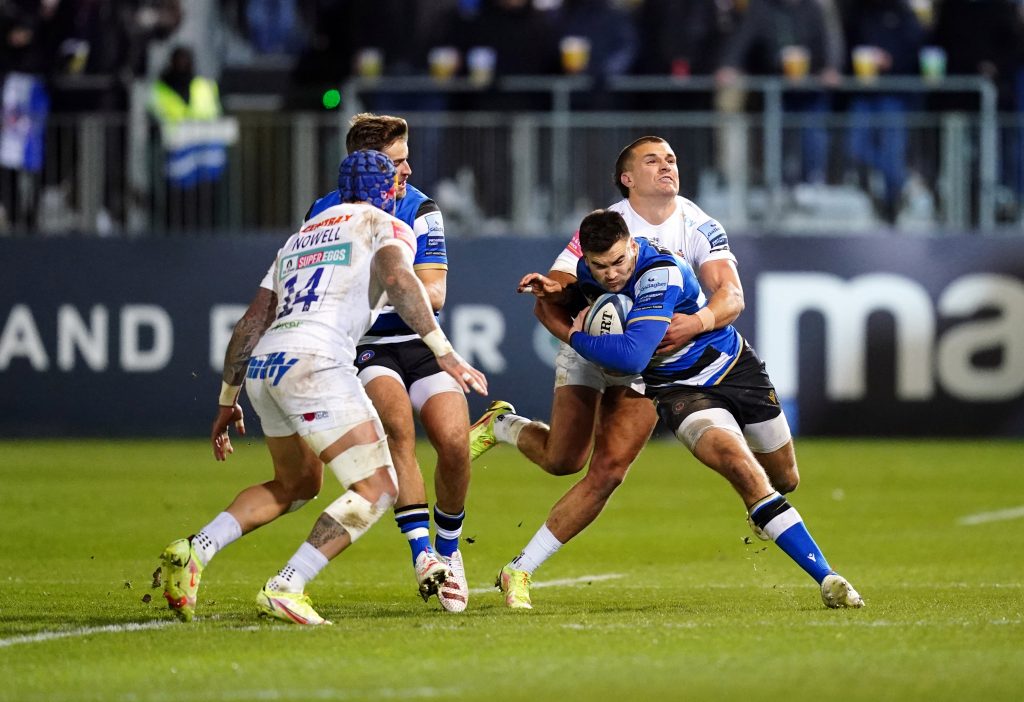 Instead, Bath flung open the doors to Farleigh House, allowing BT Sport's television crew brilliant access to their training base.
The piece delivered interesting technical insights fans are seldom able to witness. It showcased a group of players clearly desperate to arrest the slide, with impressive flanker Miles Reid a vocal presence throughout.
Bath fronted up in bringing in the cameras, then fronted up on Friday night too, where they were undone by the marauding Sam Simmonds and his Exeter Chiefs. Their slump continues, but their spirit remains undimmed.
Leinster's aura hasn't faded, this was their B team
It's easy to look too deeply at things. On Saturday, Leinster lost at home to Ulster for the first time in eight years and for the first time anywhere in three.
You could leap to conclusions and say a tide has turned, that their aura has faded. Or, you could examine their team sheet. They lined out for Saturday's clash without front-line Ireland internationals Andrew Porter, Cian Healy, Rónan Kelleher, Dan Sheehan, James Ryan, Ryan Baird, Caelan Doris, Jack Conan, Josh van der Flier, Jamison Gibson-Park, Johnny Sexton, Garry Ringrose, James Lowe and Hugo Keenan.
So yes, the record books will show they lost a fixture. But this defeat comes with a big asterisk next to it. Ulster impressed by winning; they fully deserved it but the team they beat, pretty much, was Leinster's second XV. Their A side remain the one to beat in the URC.