Luck of the Irish runs out at Quins
Rugby's myriad issues were put aside for a incident-filled weekend of rugby and the World Cup in New Zealand reached the business end and the Wallabies pinched a one-point victory over Scotland, but there was also a glut of domestic rugby to sate rugby fans and there was no shortage of talking points…
Luck of the Irish deserts Kidney's men
Rugby fans like to consider themselves a fair-minded bunch, and the talk in clubhouses on Sunday morning was only about one subject. How on earth did Harlequins emerge triumphant over London Irish. Declan Kidney's men managed to prise defeat from the jaws of victory with a soul-sapping loss mired in controversy.
Kidney himself was a model of restraint, preferring to look at the bigger picture, rather than the last five or six minutes. "When the emotion settles you come off and everyone is talking about the last couple of plays of the game, but what you have to do is look at the whole,"while the club released the game's highlights with an emoji of 'lips sealed', inferring a sense of injustice.
In a game littered with incident, where there were two red cards; one for Ben Donnell for a high-tackle on Joe Marler, and another for Nick David, for a no-arms tackle on Luca Morisi and two yellow cards, one for Josh Bassett, and Rob Simmons, it was a niggly hard-fought affair, but it was the last few minutes that will be remembered. Irish fans were left incandescent that Charlie Matthews mis-timed leap which took Benhard Janse Van Rensburg out in the air and left him in a heap, didn't result in a penalty, according to referee Craig Maxwell-Keys and the TMO that allowed them close out a game most neutral commentators would say they deserved to win, 24-21.
Maxwell-Keys endured a challenging game, but it sums up rugby's complex nature that agreement couldn't be found as to whether Matthews was justly going for a 50-50 ball, or whether he'd taken out Van Rensburg in a clumsy and ultimately unlawful manner. If you were a Quins fan, it was fair game, and for the rest, it should have resulted in a yellow card on a day when the luck of the Irish ran out.
Amateur game in Wales holding the professional game back
The Welsh Rugby Union is a sizeable governing body. In last year's annual report, it was announced it had revenues of £94.3m. It lies fourth in the world game behind the RFU £167m (2019-20 annual report), French Rugby Union (FFR), £108.9m, New Zealand Rugby Union (NZRU) £99.3m. Indeed, it brings in more revenue than the unions of South Africa, Ireland, Scotland, and Argentina. The game's reliance on the professional game is clear to see with 72 per cent of the group's income raised by activity associated with internationals and the commercial activities that arise from it. You would assume that the professional game could self-legislate in order to grow when it has unparalleled challenges, however, the 239 amateur-run clubs hold sway on any major decisions to modernise.
Yesterday, at the AGM at the Parkgate Hotel, Rob Butcher, the WRU Chairman, gave the clubs an opportunity for the clubs to vote through an independent chairman for the professional game but was yesterday defeated when only 65.4 per cent of clubs vote for, and this fell short of the 75 per cent needed.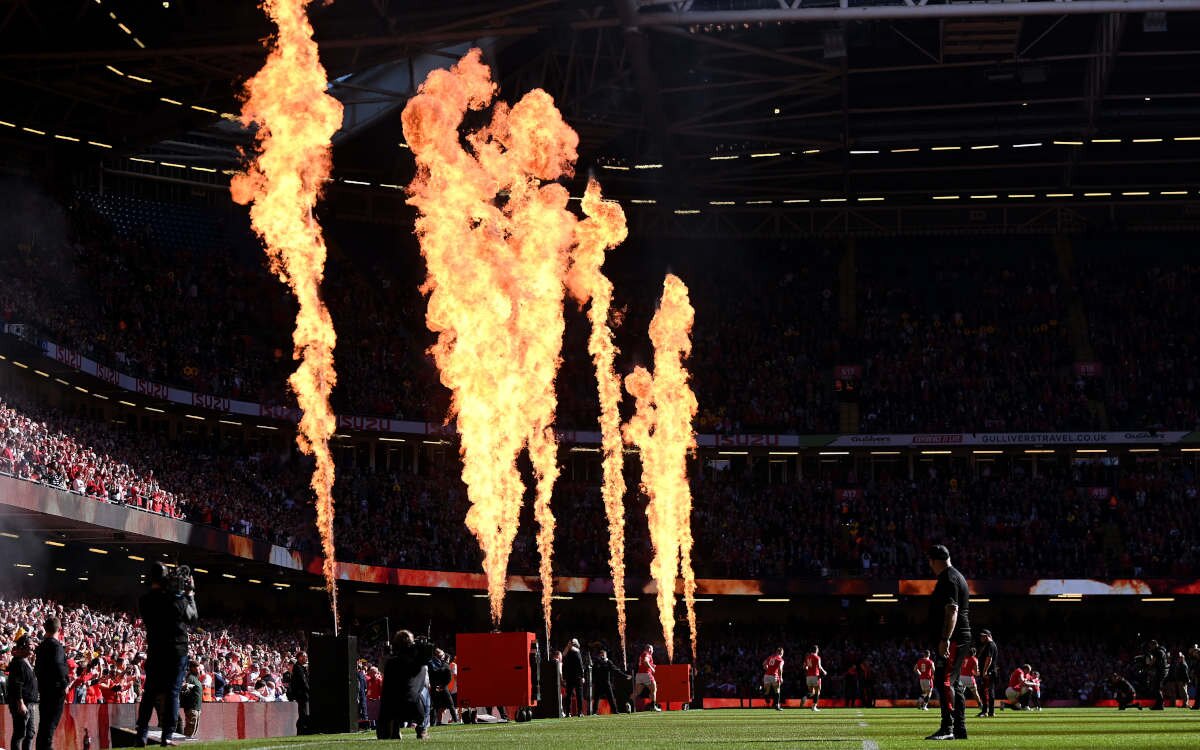 "To get 75% of anything is difficult and on this occasion we just fell short," said Butcher afterwards. "We are disappointed but we have to reposition ourselves and think it through and go forward. I am still convinced in my mind it was the right thing to do."
Failure to get the motion passed is a retrograde step. It means the status quo will continue of the WRU chair being elected by eight directors on the Board put in place by votes from district representatives on the WRU Council. In essence, the game is still in the hands of the amateur clubs 27 years after professionalism. The tail is wagging the dog, and this has to change for a game with an existential crisis over concussion, falling participation numbers and a stagnating regional game, at odds with its governing body. One can only hope the 9.6 per cent of clubs, in what is a private ballot, can be persuaded to come to the table again and vote for progress. The alternative doesn't bare thinking about.
Ireland's centurion needs to be loved
Conor Murray's problem is Conor Murray, the Conor Murray we saw from 2011 to 2018, until a neck injury separated the first part of his career from the second.
The first edition was pretty much flawless, sharp with his breaks, precise with his kicks, a fine passer; a strong tackler. He wasn't just Ireland's first choice scrum-half but also the Lions' in four of their last eight Tests, coming off the bench in the other four games.
We haven't even mentioned the fact he was in World Rugby's team of the decade or that he was named Midi Olympique's world player of the year.
That was then. Since 2020, he's lost his place in the Ireland starting XV. Worse than that, though, is the fact he has lost a lot of the affection once granted to him.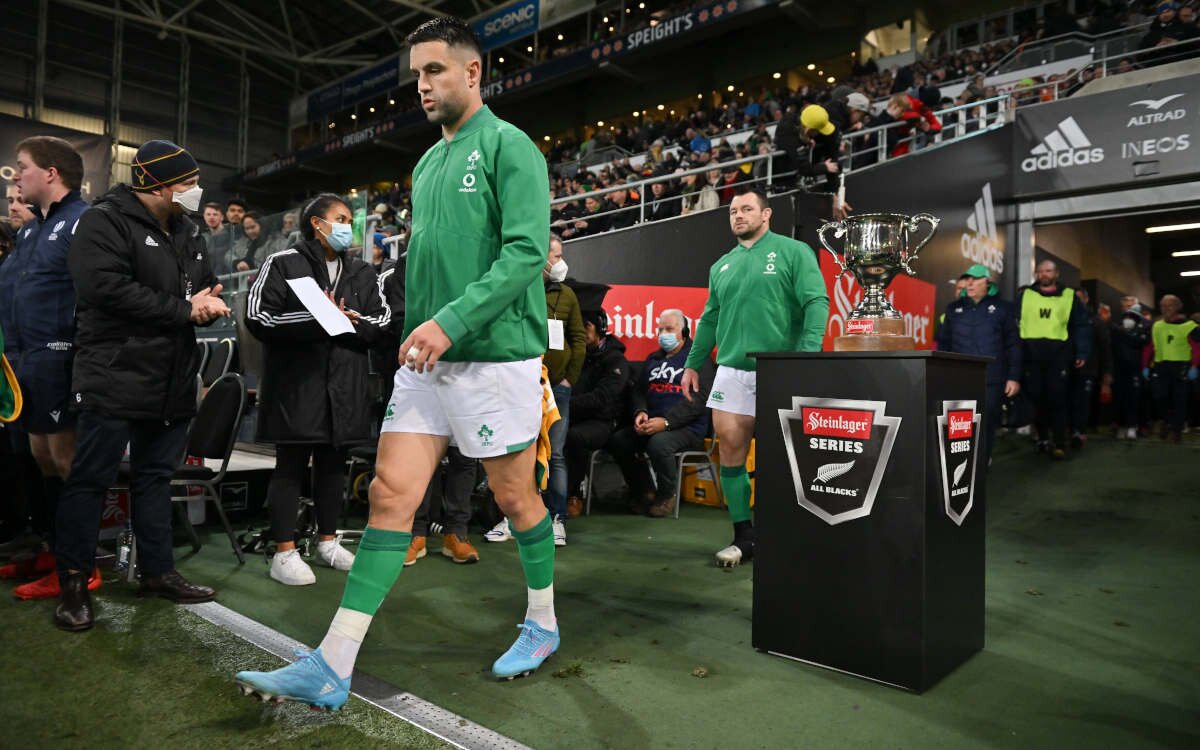 A large part of it stems from the fact that his speciality – box-kicking – became a hated tactic among Ireland's support base. Another part is that he keeps getting compared to the player he was, rather than applauded for the player he still is.
Saturday, however, is a big day in his calendar, his 100th international cap. Never before has an Irish scrum half reached this milestone. Never before has an Irish scrum half impressed as much as this guy. Far from being a national treasure, he is someone Irish fans have taken for granted. That has to change.
Cancelliere thriving
You could argue convincingly that there are too many sound but not spectacular foreign players at Scotstoun these days. Players with no real hope of qualifying for, and representing, Scotland, but reckoned to bring enough to the table to justify their place.
Glasgow Warriors need some of these guys, of course. They need men with professional experience and know-how, who can add value to their emerging crop when the internationals are seconded to Murrayfield. You can't chuck a load of kids in at once and hope they will swim in deeper water. Recently, though, it feels like the balance has tipped too far.
With only two professional teams, each berth in a Scottish match-day squad is precious. Basically, if you're occupying a coveted spot, and you're not Scottish-qualified, you'd better be good.
You could question a few of the signings made under Danny Wilson and whether they really stack up to this bottom line. Word is, Franco Smith may be looking to ship a few on sooner rather than later.
If you run the gamut of recent arrivals at Edinburgh and Glasgow, and picture those who have brought real quality, you think of Emiliano Boffelli and Ramiro Moyano, the Pumas who added such snarl to the capital-city backline. You'd give a big tick so far to Wes Goosen. You'd be heartened by Sione Vailanu, if sceptical about how many games Glasgow can get out of him. Going back further, Bill Mata and DTH van der Merwe are shining examples at either end of the M8.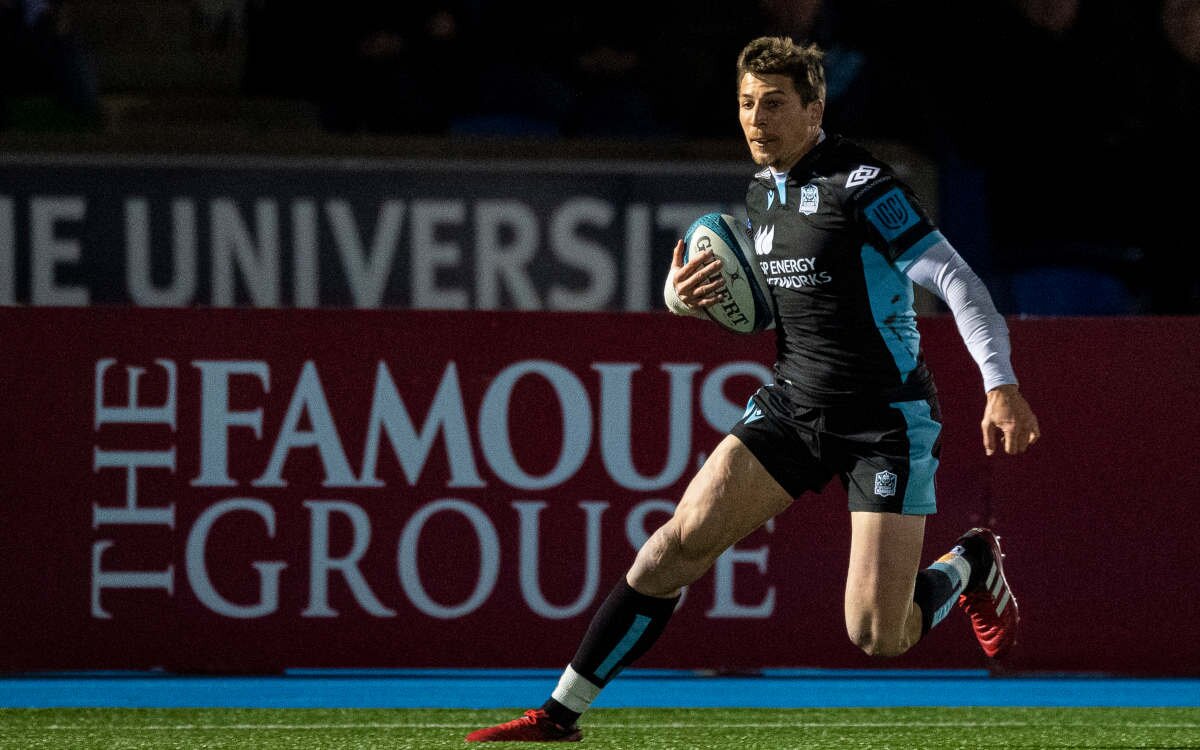 Indeed, if you consider any of the Scottish sides that ever amounted to anything, you'd find the same smattering of influential overseas talent. Todd Blackadder, Dave Hewett and Brendan Laney in Edinburgh's Heineken Cup quarter-finalists of 2004. Netani Talei and Tim Visser in the Edinburgh team that reached a remarkable European semi in 2012. Van der Merwe, Leone Nakarawa, Niko Matawalu and Josh Strauss in Gregor Townsend's Pro12 champions of 2015. Mata, Pierre Schoeman and Duhan van der Merwe for Richard Cockerill's nearly men a few years ago. Plenty of these men, though reared in other countries, went on to represent Scotland with distinction.
You'd be putting Sebastian Cancelliere in the 'hit' bracket now too. The Argentina winger endured a staccato start to his Glasgow career, pockmarked by injuries in a fluctuating team that lost its attacking edge. He made only nine outings between the URC and the Warriors' European travails.
Now, though, he is a finisher in the groove. A player who looks capable of cleaving open a defence every time he touches the ball. Cancelliere has two tries in his past two matches, linking brilliantly with Jamie Dobie as Benetton were slain on Friday night. He is making line-breaks, off-loading neatly, hoovering up yards on the hoof and looking the most deadly member of Smith's evolving backline.
Recruitment is not an exact science but it is hugely important in a system as small as Scotland's. Cancelliere is proving an excellent addition.
Burns victim – Billy deserves another shot
There were seconds left at the Principality Stadium. Wales were leading by five, Ireland with one trick left to play. Billy Burns was the one they handed the wand to. "Show us some magic, Billy."
Instead the rabbit stayed in the hat.
Aiming to get the maximum distance possible with his kick to touch, Burns aimed for the corner but miscued his effort. The ball went dead. So – after one more cap – did his international career.
Nearly two years on from that rugby crime, the time has come to pardon Billy Burns. Ireland have recovered since those back-to-back defeats to Wales and France at the start of the 2021 Six Nations to the degree that they have lost just twice since, to France in Paris and New Zealand in Eden Park.
It's no coincidence that Johnny Sexton was missing for those two games – well, he started the first Test against the All Blacks in Auckland but went off after half-an-hour with injury. By now we all know that Ireland minus Sexton is a little like Hamlet without the Prince.
Yet we better get used to it because nothing goes on forever. The main man is set to exit stage left after next year's World Cup. In the meantime the search for his replacement goes on. Joey Carbery is regarded as the obvious successor but Joey Carbery's name is persistently prefixed with the words 'injury victim'.
After that, there's a lengthy list of characters. Harry Byrne has been championed by Brian O'Driscoll but, like Carbery, Byrne is also prone to injury and isn't even the most selected fly-half in his family, never mind in Leinster.
Like Burns, Ross Byrne's Ireland time seems to have come and gone. Good not great is the label attached to each player. For a while Jack Carty was flavour of the month but his absence from the current Ireland squad is a reminder that it is not just the Conservatives who have a lust for changing personnel at No10.
Then there is Ciaran Frawley. He impressed in New Zealand on Ireland's summer tour. The problem is that while Andy Farrell sees him as a 10, Leinster regard him as a 12 or 15, picking him just once last year at flyhalf. Whether he wants it or not, the Mr Versatile tag is pinned to Frawley's coat.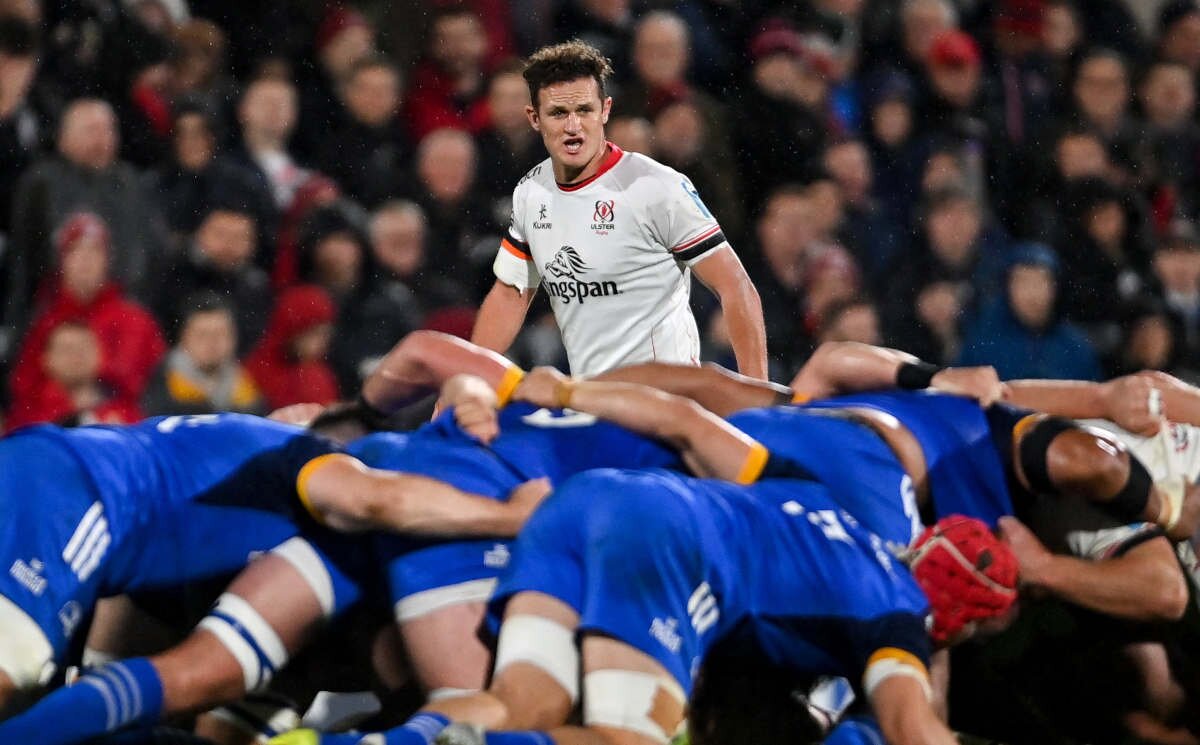 That leaves Burns. For close on two years he has stood in the queue on one side of the ropes, while Carbery, Byrne and Frawley were red-carpeted into the VIP section to sit with Sexton.
All this time, he's heard great things about how Ulster have the most exciting young backline in the URC. On one level that must be great for Burns to hear; on another level that must be grate for Burns to hear, as he slowly realises the assessors never mention the flyhalf who gets that backline moving.
Perhaps we should note how Ulster were on the verge of knocking Toulouse out of Europe last year – six points ahead on aggregate – when Burns went off injured in the 57th minute of their second leg. They lost by one.
A week later Munster came to Belfast, Burns still injured. Ulster lost. Had they won they'd have had home advantage for the URC semi-final and final. They haven't won a trophy since 2006. Had Burns played that night against Munster, we could very well be writing a different sentence this morning.
On Saturday it was Ulster-Munster again, this time in Thomond Park, where Ulster had not won since 2014. Burns delivered. One moment – 17 minutes in – summed up their night, Burns receiving a badly delivered pass from an Ulster turnover, one that forced him to stretch high to his left and lose a crucial second in the process.
Munster's defenders reacted accordingly, crowding in on him with intent, their wingers pushing high to deny Burns the option of spinning the ball wide and launching a counter-attack.
Needing to react instantly, the flyhalf stepped half a yard to his right, freeing himself from unwanted attention for a crucial moment, enough to look up and spot the space in the Munster backfield. That was where he sent the ball, spiralling high into the Limerick sky, dropping just outside the Munster 22, bouncing just inside it.
By getting that 50:22, by finding touch, he'd shown the watching Farrell he'd rediscovered his touch. Should his international career be over? Not on this evidence.
Is the day of the jackal over?
You'd expect a coach whose team have just lost a nail-biter to have a few things to say about the key decision that went against his player. But when Gregor Townsend spoke about Glen Young and his yellow card clear-out in the aftermath of the defeat by Australia, he did not sound like a man slighted by the referee.
No, Townsend was not speaking with the air of a coach with an axe to grind and a grudge to bear. He was talking about the Young clean and its implications because almost everybody in rugby is grappling with the breakdown. More pointedly, how to solve the jackal conundrum.
Saturday and Murrayfield offered a prime example. Duhan van der Merwe made a thunderous break. Tate McDermott scrambled back and wedged himself perfectly over the ball when the giant winger was felled. Young, all 6ft 6ins of him, had careered after Van der Merwe, straining every sinew to follow his team-mate. He dipped low, wrapped his arms, and blasted McDermott halfway up Roseburn Street.
Real time? It's an incredible clear-out. Replayed? It's a red card. Luke Pearce showed some slightly dubious leniency and went for yellow.
"That's the risk and reward of the game," said Townsend. "I personally believe the jackal should be taken out. Too many injuries. Too much risk.
"We have to win races to win contact. We're encouraging players to sprint to win that race because if you don't, you're not going to be able to move that jackaler.
"If someone is sprinting, he's not going to slow down a yard before the ruck in enough time."
Young was doing what he has been coached to do: sprinting to a breakdown because it's the only way he can be sure of winning possession. "Win the race" is the mantra. Get over ball first. Young did not win the race but physics dictate that a 120KG man running at full gallop cannot simply stop on a sixpence, salute the man who has beaten him to the ball and trot dutifully into the defensive line. He was totally, unavoidably committed. He got as low as he could and yet it still wasn't low enough. That his bicep, not his shoulder, struck the head of McDermott spared him a different colour of card.
This is the thing about the jackal: it's incredibly effective and fiendishly hard to combat safely and legally. Without the help of an excavator, it is almost impossible to get lower than the man on the ball whose head is a few inches above ground. You can't clean straight through the middle, because you'll hit him in that same exposed head or neck. You don't have time to pause, readjust and pry him off the ball like a limpet from a rock, and good luck removing any professional flanker with such a technique. Rolling him to the side is still legal, so long as you don't do it by the neck, but that runs the awful risk of severing knee ligaments. The 'croc roll' ought to be outlawed as well.
It is instructive to listen to elite players and coaches about the perils of the jackal and how rugby might adapt its fraught contact battle zone. Remember that Scotland, and Townsend, have a superb array of jacakling options, so it is not necessarily in the coach's interests to advocate for a change to the laws. It is worth bearing in mind, too, that one of Townsend's premier jackals, Rory Darge, is facing nine months out with a knee injury inflicted – yep, you guessed it – while jackaling.
The game is full of these stories right now. Statistically, the numbers are probably not significant. But the peril is so great and the image so ugly. Either the coaching needs to change, or a major rethink in the laws is required. While with Glasgow, for example, Dave Rennie encouraged his players to clear out on an angle close to 45 degrees, to stand a better chance at unseating the jackal while not connecting with his head.
If you take the jackal away altogether, you may lose a huge, frequently decisive, aspect of play. You are liable to push union inadvertently closer to league and reduce the effectiveness of many, many top players. You might even make a complex game even harder for the casual fan to follow.
Keep things the way they are, and you're looking at more injuries, more controversy and more rancour. Rugby must strike the balance between preserving the integrity of the sport – the essence of which is a competition for possession – and protecting those who play it. Protecting their welfare, and protecting from fraught scenarios not of their own making, the like of which Young faced on Saturday.
The game needs some innovative thinking here. Something has to change.