Leicester Tigers show their muscle
The domestic rugby season rumbles on with a month of Autumn Internationals about to get underway. The early-season form suggests the East Midlands duo of Leicester Tigers and Northampton Saints are well placed to threaten the established order, while Munster suffer a rare loss and Wales' overlooked stars show Wayne Pivac they have much to offer if called upon. It's all covered in The XV's round-up…
Borthwick offers a rare smile as Tigers fans rejoice
Steve Borthwick is not prone to shows of unbridled emotion. Chance would be a fine thing, however the smile on the big Lancastrian's face on Saturday afternoon was telling. His side had overcome a Sale Sharks team who could mix it with the gnarliest, ugliest packs in the Gallagher Premiership, yet the Tigers had not bowed. Far from it, they had prospered by going toe to toe with a side who had a muscular South African accent. In the scrum, we saw Ellis Genge's pack driving Sale backwards and, out wide, we saw wit and invention, especially from Ben Youngs in setting Hanro Liebenberg irresistibly career towards the opposition line. George Ford, too, continues to mock his exclusion from the England squad with repeated assured performances.
So what now? After such a chastening few years, where Leicester's grandiose reputation was punctured, Borthwick knows any complacency cannot settle in, but accepts that his side have to enjoy the wins. Indeed, the results are there for all to see. The Tigers are six from six and top of the league, having overcome the likes of Sale Sharks, Saracens and Exeter Chiefs. A tasty trio you cannot 'fluke' wins over. For supporters, the progress they see is real. The progress is tangible from the gallery in the Crumbie Stand. What remains to be seen is how far this side can go. Are they Champions Cup, play-off or title contenders? We will find out.
What is clear is that the introduction of Aled Walters to their conditioning has been transformational to their ability to go 80 minutes and this summer's recruitment of Kevin Sinfield is turning a porous defence into one of the league's stingiest. Doubters are turning into believers throughout the squad. The club's powerbrokers, led by CEO Andrea Pinchen, should take credit for their recruitment and work behind the scenes to wrestle a giant out of its torpor. Everyone loves a comeback story and, right now, Leicester Tigers are starring in that role.
Premiership results looking lopsided
The Gallagher Premiership often markets itself as being the most competitive league in domestic rugby. What most commentators would say is that is has been majestic in 2021. It has been a marketer's dream with countless games that have raised the pulses and left fans purring from more entertainment. Indeed, 'the product' has been top drawer, but in recent weeks we have seen scorelines that have left those partisan voices having to defend a league that no longer has the jeopardy element to it.
Last weekend, the 71-17 thrashing handed out by Saracens to a forlorn Bath side was nearly replicated just five days later when a Worcester team, who have now shipped more than 150 points in three games, was swatted aside 66-10 by a Northampton Saints side hellbent on bringing the Warriors to their knees. The question none of us can answer with any certainty is whether those results would have been the same had the protagonists been teetering over a metaphorical trapdoor with the likes of Doncaster Knights and Cornish Pirates awaiting them.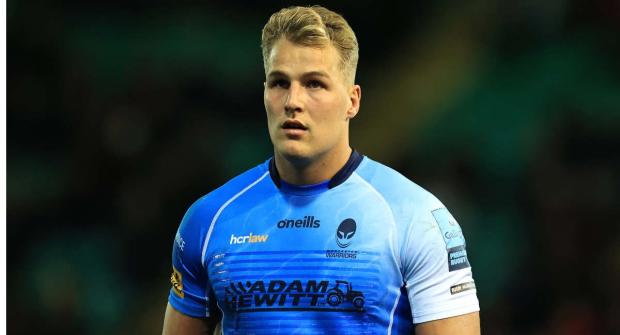 The desire for a proper tussle is integral to keeping rugby fans interest piqued. Ten-try drubbings do nothing for a squad's morale or a fickle TV audience who can soon lose attention and wander elsewhere. There is no definitive answer to why these mismatches occur given the salary cap. Some say it's coaching, others point to a long injury list, or a 'side in transition'. Whatever.  What we can all agree is that it dilutes the veracity of the product and is not just limited to the Premiership – witness the regular drubbings the Irish provinces dole out to limited opposition on a weekly basis.
One to keep an eye on for the rest of the season.
Discarded Wales players remind Wayne Pivac of their class
In Pivac's job interview for the Wales job, 'modern-day Nostradamus' wasn't a pre-requisite, but it would have been useful. Had the Wales squad been announced 10 days later, would we have seen an extra places found for Scott Williams and Jac Morgan?
Williams, in particular, has been a man in a hurry for the Scarlets since returning from an injury-plagued stint with the Ospreys. An eye injury against Leinster may have clouded his selection but he showed his classy all-round game to cut the Benetton defence to ribbons, leading to many of Wales' rugby cognoscenti to call for his inclusion. For Dane Blacker's first try, after some sweet offloading from Steff Evans, Aaron Shingler and Sam Louisi, Williams threw a dummy, powered into space before unselfishly putting Blacker into a try-scoring position and he duly obliged. For the young scrum-half's second score, Williams picked up the ball with one mitt, before stepping two defenders and popping Blacker into space again. To any casual observer, his game looks oven-ready for Wales and no one should be surprised if he finds himself in the Welsh camp before the end of the Autumn Series.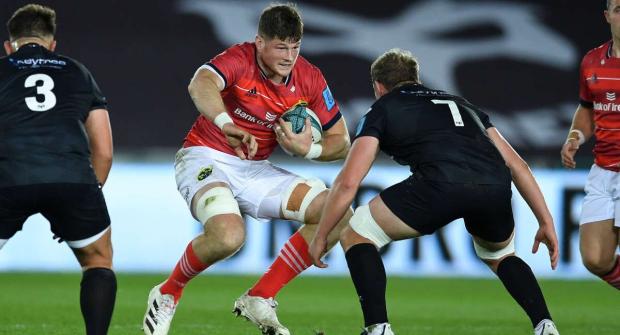 The other player who is knocking thunderously on the door is Morgan. The 21-year-old openside is already profiting from Justin Tipuric's long-term injury and his muscular presence at the breakdown was enough to get under Munster's skin, with the Ospreys' notable victory over their visitors the first since 2016. His defence and breakdown game is not in doubt, but his carrying game was much improved against Munster in a sign he has already taken on board Pivac's public feedback.
Wales are not expected to stop an All Blacks juggernaut on the weekend, but if Pivac's stated aim is to build squad depth, he can be heartened by players showing the right attitude to missing out on the squad. Owen Watkin, Rhys Webb and Steff Evans all showed their quality over the weekend and, with 10 wins in 20 games, the Welsh regions are playing to par. The hope will be that the ledger weighs in their favour as the season progresses.
Ireland build for the future – for once
It is unlikely if any other country in the world is as obsessed with a World Cup semi-final as Ireland. In one sense that's understandable, given how they're the only respected rugby nation not to have made it there; Scotland got to that stage in 1991, Argentina on two occasions, Wales three times.
But Ireland? Zilch.
Bearing this in mind, there's no other reason in the world for
Harry Byrne
and
Joey Carbery
to be named in the squad ahead of
Jack Carty
, the Connacht fly-half, who outplayed Carbery nine days ago in Thomond Park and then did the same thing to Ulster's
Billy Burns
on Saturday night in the Aviva.
Byrne, Burns and Carbery have all been capped by Andy Farrell. Carty hasn't, his 10 Ireland caps coming under Farrell's predecessor, Joe Schmidt. Right now, you'd have to rank him as the second-best option after Johnny Sexton.
Yet, for once, Ireland aren't thinking about right now. They've had their fill of glorious Novembers a year or two years out from World Cups. More to the point, they've had their fill of World Cup quarter-final exits and subsequent post-mortems centring on the inability of a head coach to think ahead.
For better or worse, Farrell is seeking to buck that trend. He's not looking at 29-year-old Carty now because he has a vision of what 22-year-old Byrne might look like at the 2023 World Cup. Similarly, Carbery's indifferent form now can be excused by what he did before his debilitating ankle injury and by what he may once again produce.
It's why you can forgive the decision even if you disagree with it. Similar to Dave Heffernan's absence from the squad at hooker, the choice of 23-year-old Dan Sheehan may seem overly harsh on the Connacht player but if your legacy is going to come down to what you do at a World Cup, then harsh calls are what you have to make.
Jones has delivered Saracens a favour
Mark McCall isn't likely to send Eddie Jones a thank you text. Yet he should. On the back of Jones' controversial – some would say outlandish, others self-defeating – decision to exclude the Vunipolas from his England squad, not to mention Ben Earl and the underrated Nick Isiekwe, McCall is rubbing his hands and looking ahead.
They have Harlequins next week. It's one thing facing Harlequins when they are fully loaded and you are depleted; it's another facing them when you look around the dressing room at Billy, Mako, Earl and the timeless Alex Goode, all of whom have a point to prove.
Across the last three games, Sarries have scored 164 points. They're third in the Gallagher Premiership. They would be unbeaten if not for their defeat by Leicester. You've read enough about that already to know what happened that day. In short, it's as if they've never been away.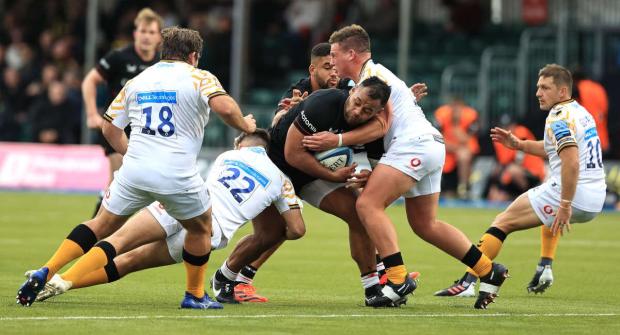 Yet would things look so rosy if they knew that their big hitters were heading away for a month, not just in terms of their short-term absence from the November 6 game against London Irish but also the cumulative effect of playing at Test-match intensity for a month?
Instead of that, they're getting some home cooking under McCall. He'll be pleased to have them, happier still to have another cause to motivate them with. It may only be October but it feels as though we are looking at this year's Premiership champions.
Irish derbies whet the appetite for the year ahead
Normally there are five rungs on the rugby ladder. Starting at the top you have the Lions/World Cup. Just below is the Six Nations. November and June internationals belong on a step beneath that again. Then it's Champions Cup, then your meat and two veg diet of league rugby.
What we've seen over the last couple of weekends, though, is the need for the carpenters to get their tools out and add a sixth step to the Irish ladder.
There are URC games and then there are Irish derbies. The latter are full-on, spiteful affairs. "The level of animosity between the sides is certainly different to say Cardiff or Dragons," said Mack Hansen, an Aussie who relocated from Canberra to Connacht in the off-season.
He's a star by the way, scorer of five tries in five games. Remember his name.
But back to the original point. You'd be a liar if you pretended that each weekend in the URC was satisfying. But you'd be an even bigger liar if you said you failed to get excited by the spectacle of two fully-loaded Irish sides beating the absolute sh**e out of each other for 80 minutes. Animosity? We can't get enough of it.
Watching Connacht versus Ulster on Saturday, a week after seeing them lose narrowly to Munster a week earlier, reminded me of my disgracefully untidy office desk. Next to the laptop is a collection of mugs, each three-quarters full of week-old coffee. That's your regular-season URC. But derby games are the frothy stuff you buy from Starbucks – tastier and usually way hotter. Young Nathan Doak discovered the difference on Saturday.
He's 19, has shone a light for Ulster this season, but that was against Glasgow, Zebre, Benetton and the Lions. Saturday was Connacht. They targeted him from the off, bullying him right through the game, their way of saying welcome to the big bad world. Suddenly the calls for Doak to be included in Farrell's squad have quietened. You need to go step by step in this game. Saturday proved that.