Back
By Jamie Lyall
The gloves are off
A tumultuous weekend of rugby featured a major coaching flare-up at Welford Road, a desperate injury to a British & Irish Lion and drama aplenty across the Premiership and Rainbow Cup.
Bears lose their halo but show their teeth
The end of the Leicester Tigers v Bristol Bears game was a free-for-all. Compulsive, jaw-dropping TV, of the type only rugby could conjure. Moral integrity pitted squarely against the will to win that is hardwired into professional sportsmen and doesn't leave them when taking up coaching positions.
Indeed, Leicester head coach Steve Borthwick, normally as measured and meticulous a man as you could wish to meet, showed uncharacteristic pugilistic tendencies when remonstrating with Pat Lam over his reluctance to bring John Afoa back on to the field of play with his side being bested in the scrum and on their tryline with 14 men as Tigers chased a match-winning try. By the laws of the game, the 37-year-old prop was required to re-enter the fray and thus avoid uncontested scrums. Borthwick wasn't buying Lam's assertion that Afoa was injured in a tense stand-off, before Afoa confirmed to Ian Tempest that he was good to go, to trundle back on, hold the resulting scrum down and see Andy Uren stealing the ball to hoof it into touch and win the game. Tensions then spilled over, leading to an unsightly melee.
Lam will know face an anxious wait to see if further action will be taken but, as the dust settles and whether you agree with his actions or not, Bristol came of age on Saturday afternoon. For quite some time, the Bears have been garnering new friends with YouTube-friendly tries, a wholesome image and an engaging social media presence, but that will only take them so far if they win nothing.
The likes of Leicester Tigers, Munster and the All Blacks have often tiptoed the fine line between the game's integrity and moral code with being serial winners. Winners often bend the rules to suit the outcome of the game, and by making questionable – some would say manipulative – decisions against a fast-improving Leicester side, Bristol showed they will be no one's pushovers in the years to come. The Bears have found a steely edge at rugby's top table.
Clock ticking on rugby's future
Remember when rugby was an 80-minute game, a contest between two teams? If you can, it's likely that flecks of grey are appearing on your head.
These days there aren't two teams involved but three, a squad of officials called upon to debate and deliberate the complexities of the laws. Throw in the trial of a Captain's Challenge – which has to be the worst experiment since Veruca Salt squabbled with the squirrels in Willy Wonka's Chocolate Factory – and you have games now stretching beyond the two-hour mark.
Blaming the match-day officials for this is akin to shooting the messenger – even if a few of them appear to love the limelight as they engage with the TMO from a corner of the pitch, 'Can you confirm that the camera is focusing on my good side before I award the try?'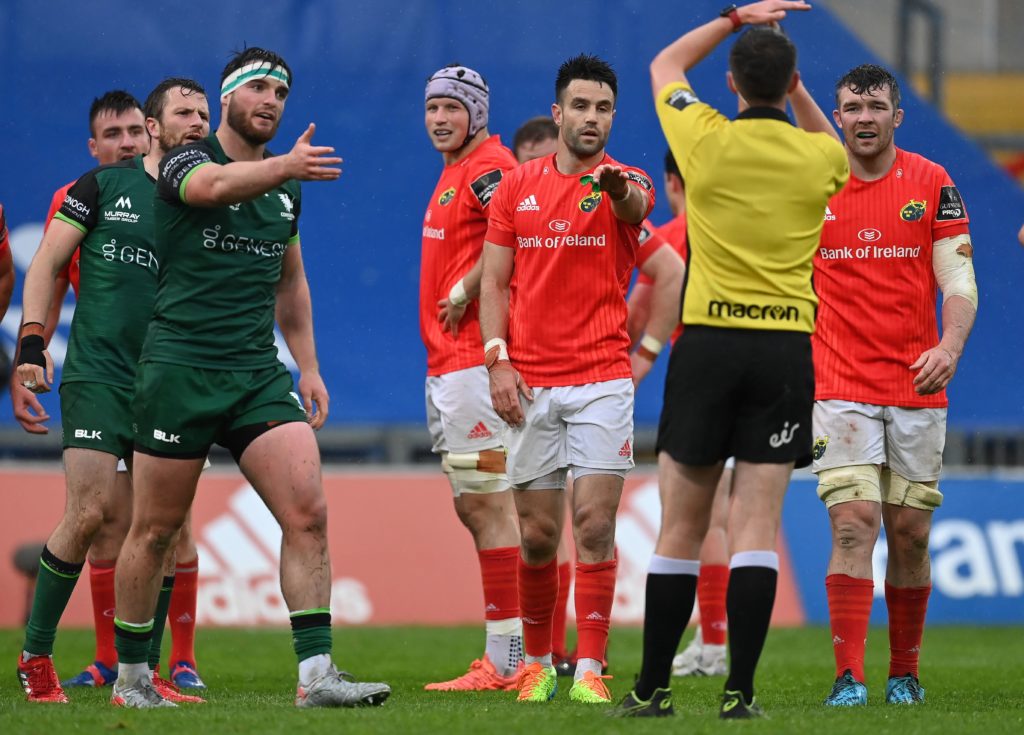 This isn't a black-and-white issue, more shaded in grey. World Rugby want to improve fairness and accuracy in decisions, we get all that. But World Rugby also want to grow the game. They won't do so with long, drawn-out matches. Fans want to see action, not to listen to debates.
It's worth noting at this stage that a further experiment is taking place, in Major League Rugby in the United States, where referees don't have the back-up/burden (delete where appropriate) of a TMO. They are also only allowed one reset scrum, the result being that games are packaged into two-hour slots – including the pre-match and post-match analysis for TV.
Asked about this recently by the Sunday Times' Peter O'Reilly, Irish referee Philip Doyle spoke favourably of the changes: "Being able to make mistakes again is kind of nice. You're still trying to be as accurate as possible but not having TMOs is a positive. You see some games (elsewhere in the world) where there are six, seven, eight referrals. That wouldn't work here."
The truth is it isn't working on this side of the pond either. Accuracy has improved but the spectacle has not.
Luck of the Irish? More like a curse!
There is nothing unusual about a modern day athlete trying to emulate their predecessors. And no doubt Andrew Porter would quite like to be remembered in the same manner as cult hero, Peter 'The Claw' Clohessy.
But not like this. It may have skipped your memory but the 1997 Lions tour to South Africa wasn't just a tale of one Irish tighthead; it was a sliding doors moment for two of them, Paul Wallace called into the squad at the last minute to replace Clohessy, who had to withdraw with a back injury.
To add to the drama, Wallace even walked passed Clohessy on an escalator at Heathrow Airport, a glass window – and a world of emotion – separating them as one moved towards the highlight of his career and the other to a plane that would take him home to a summer of pain.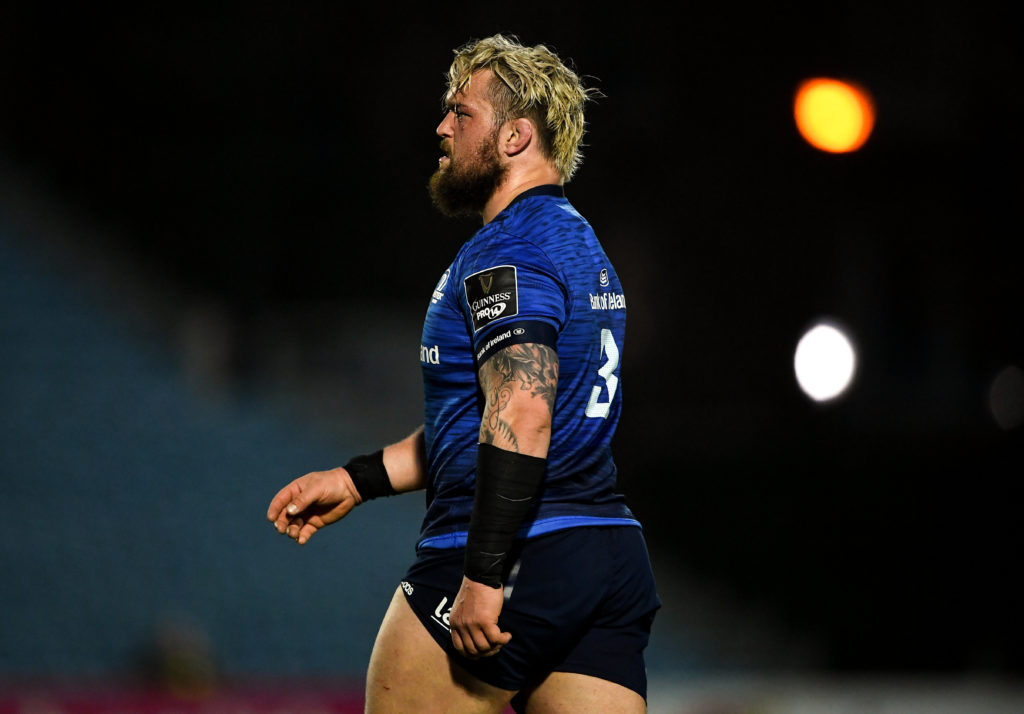 Eight years ago in Australia, Alex Corbisiero was the scrummaging hero for the Lions. Yet it was Cian Healy who had been tipped to be the Test starter on that tour, until an ankle injury against the Barbarians in Hong Kong forced his withdrawal. Healy watched the deciding Test in a bar in Sharm El Sheikh, with his ankle in plaster.
If there is one thing us Irish dislike with a passion, it's the dismissive 'luck of the Irish' tag. Our interpretation of history's fortune tends to differ from outsiders. Ask Porter, set for the biggest stage of his career until he picked up a toe injury against Glasgow on Friday night, which rules him out of the tour.
Ask Eric Miller, the No8 who had been in superb form on the '97 tour, a sure thing to start the first Test until he unwittingly took a flu remedy containing banned substances without consulting the team doctor. Tim Rodber got Miller's place on the team and in the history books.
Robbie Henshaw was a likely Test starter on 2017 until injuring his pectoral muscle in the early stages of that tour; Tomas O'Leary and Jerry Flannery picked up injuries after being selected for the 2009 Lions and didn't even get on to the plane. And then you may remember what happened to Brian O'Driscoll in the first minute of the Test series in '05. If this is what happens to a lucky nation, you'd hate to be around when fortune goes against us.
Wilson's Warriors come good
From the moment Danny Wilson signed his Glasgow contract, the shrewd little coach was up against it. The perception among a chunk of Warriors fans was that his appointment, a sideways move from the Scotland forwards gig, was merely a convenient and inexpensive solution to Scottish Rugby's reshuffling. Wilson had planned a major overhaul of the Glasgow squad but Covid-19, and the recruitment freeze that followed, put paid to all of that. The players he had then were, by and large, the players he'd have for this long and exhausting season.
The Warriors were bolstered on the cheap mid-season by a spree of loans and unheralded short-term signings. It wasn't a case of picking the right players – more finding any player to pull on a jersey and grind things out.
Amidst all of this came the internationals. Glasgow contribute a great chunk of men to Gregor Townsend's squad. With the strictures of bubbles, the warm-up games, the rearranged Six Nations, the Autumn Nations Cup, then the Six Nations proper, Wilson scarcely saw his Test contingent. Even Jamie Dobie, the exhilarating scrum-half who has just turned 20, was called up to train with Scotland.
It is exceedingly difficult for a coach to build momentum when the squad he has is nothing like the squad that will be with him next season, when his heavy hitters are nowhere to be seen for vast swathes of the season.
There have been some grim beatings for Glasgow, and Wilson, to weather. Being pummelled by Leinster and Exeter, however sore, can be stomached by most fans, but shipping more than 40 points in Treviso to Benetton? That's not so easy for supporters to forgive.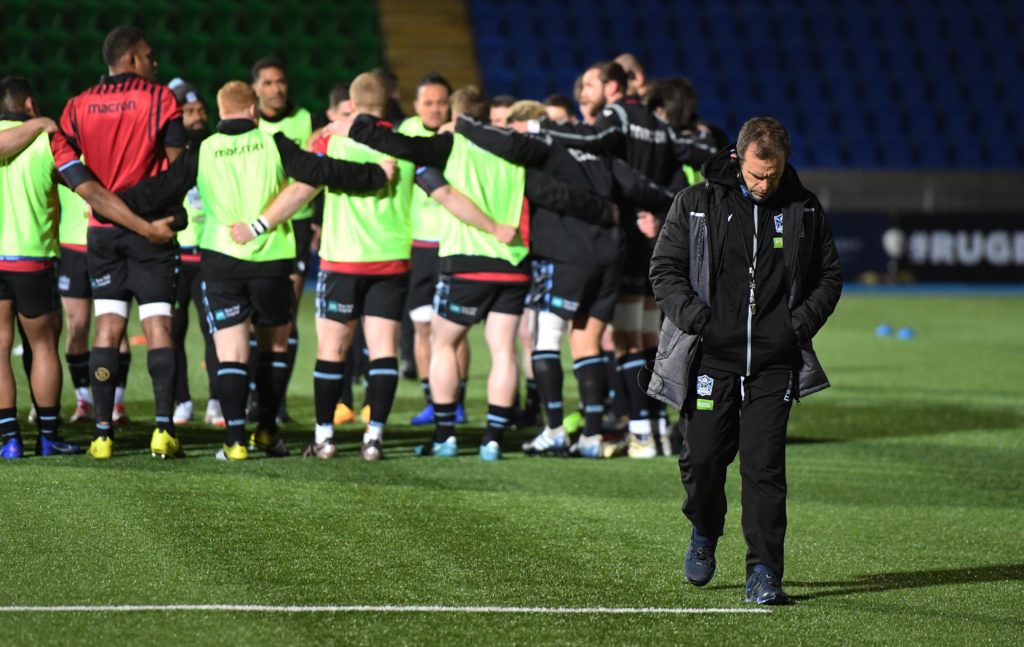 It should come as no surprise that, with access to his top players for longer than the blink of an eye, Wilson has steered Glasgow to a compelling Rainbow Cup finish. While the front-liners were away, he has brought through some terrific young talent, particularly Ross Thompson, the 22-year-old fly-half. You can also throw in Rufus McLean, Ollie Smith, Tom Lambert, Gregor Brown and the fabulous Dobie. Rory Darge, a late-season arrival from Edinburgh, is a titanic prospect. Cole Forbes is a canny acquisition from New Zealand. Kyle Steyn, injured for almost the entire campaign, is like a new signing.
Four wins from four, the last a seismic toppling of a strong Leinster side, is a fine end to the regular campaign and may yet be sufficient to book Glasgow's place in the final, although Benetton need only a point against the Ospreys to reclaim top spot.
Eighteen players leave Glasgow this summer, some of them giants of the club. They are tooling up, finally, with the sort of high-calibre recruits that would have been brought in this year were it not for the raging pandemic.
This has been a bruising debut season for Wilson, met by a set of circumstances he cannot possibly have foreseen when taking the job and handicapped by an unrelenting slew of obstacles. He will not face a greater challenge in his coaching career and it is to his credit that, despite everything, Glasgow's future looks bright.
Age is just a number
Wales will face Canada and Argentina this summer in three Tests. While 10 of their number will be in South Africa duking it out with Cheslin Kolbe, Siya Kolisi and a Covid bubble, Wayne Pivac has the task of building on an unexpected Six Nations triumph towards France 2023. Much of the focus will be on the youth in the squad, with Ben Thomas, Tom Rogers, Taine Basham, Ben Carter and Ioan Lloyd all under 23 and looking to press their claims towards the World Cup.
It is, however, the thirtysomethings in the squad who catch the eye. Jonathan Davies, at 33, is very much in the vintage stage of a Test career. Handed the captaincy, he may have expected to be with his team-mates in South Africa but has taken time to recover from a serious knee injury during the 2019 World Cup and, with three Tests in July, will edge closer to the 100-cap mark.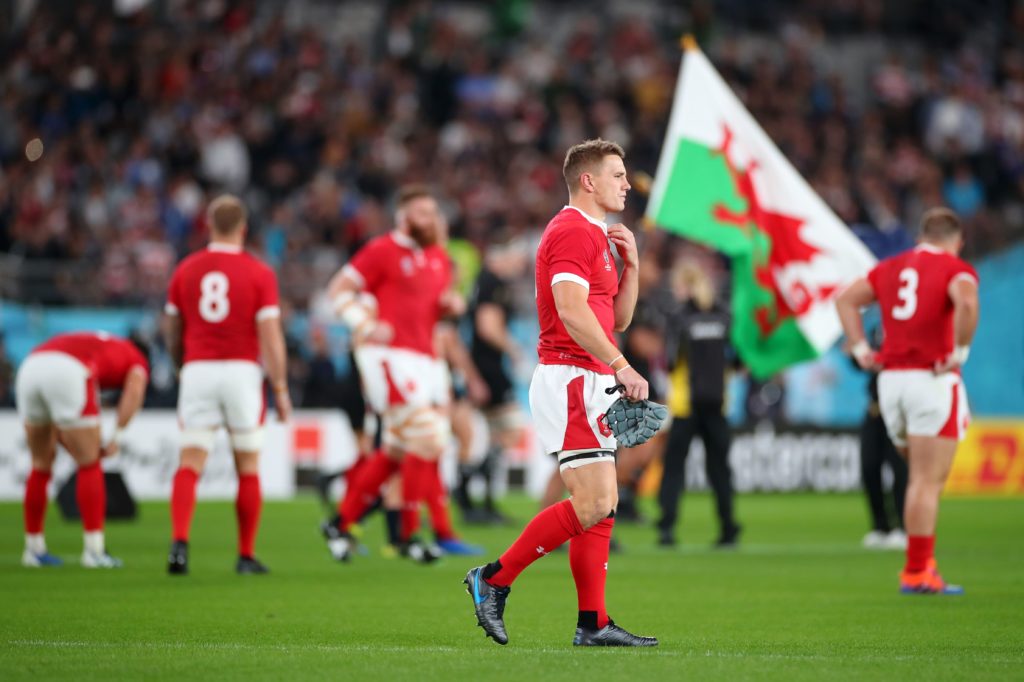 It's a similar situation to Jamie Roberts, who was given the captain's armband in 2017, when on the tour of the Pacific Islands. A parallel is that Davies will draw level with Roberts, who won 97 caps for Wales and the Lions in an illustrious career. The Scarlets star will hope he can trot out to make the ton. One man who is certain to join the prestigious 100-cap club is Leigh Halfpenny, who is stranded on 99 caps and no one would begrudge him such an accolade.
The form player in Wales is also comfortably in his thirties. Josh Turnbull has been playing career-best rugby at the Cardiff Blues and his versatility and experience should see him adding to his 10 caps after a three-year hiatus. His elevation, like Dan Lydiate, is proof, that age is just a number if you're playing well enough.
Up-Hill struggle for Worcester
Ted Hill remains a lonely beacon of excellence in this beleaguered Worcester side. The back row has thunderously vindicated Alan Solomons' decision to make him the club's youngest-ever captain last year at just 21. Despite having so few miles on the clock, Hill is Worcester's totem, an utterly tireless carrier and tackler, a source of clean lineout ball and a beast of a bloke who has reputedly broken the fabled 10m/second sprinting time in training.
Watching Hill soldier relentlessly away as Worcester's heinous losing run stretched to 20 against Newcastle was like watching Sergio Parisse in the poor Italy teams of the Noughties. Playing at lock on Saturday, he was immense, shouldering the burden of carrying over and over into the heaviest of traffic, vying with a fine Falcons set-piece in the air and galloping away for a richly-deserved score. Hill plays like a leader. He does not shirk his duties even when victory is hopeless. He should be in Eddie Jones' summer squad and add to his solitary cap from 2018.
Departure gates
Over the past few weeks there has been a drip-feed of press releases surrounding the comings and goings at the four Irish provinces. More traffic seems to be heading out than in. You understand when players in their thirties retire – Scott Fardy, Michael Bent and CJ Stander – but there's a growing list of decent Irish players being picked up abroad. JJ Hanrahan is heading to Clermont, Connacht centre Sean O'Brien moving to Exeter Chiefs, Darren Sweetnam off to La Rochelle – where he scored two tries recently off the bench against Pau – while Quinn Roux is going to Toulon. The latest news is that Adam McBurney is off to Edinburgh. McBurney's parting gift to Ulster was to score against his new employers on Saturday.
"We were eager to retain the services of Darren and JJ beyond the current campaign but it hasn't been feasible," said Munster coach Johann van Graan.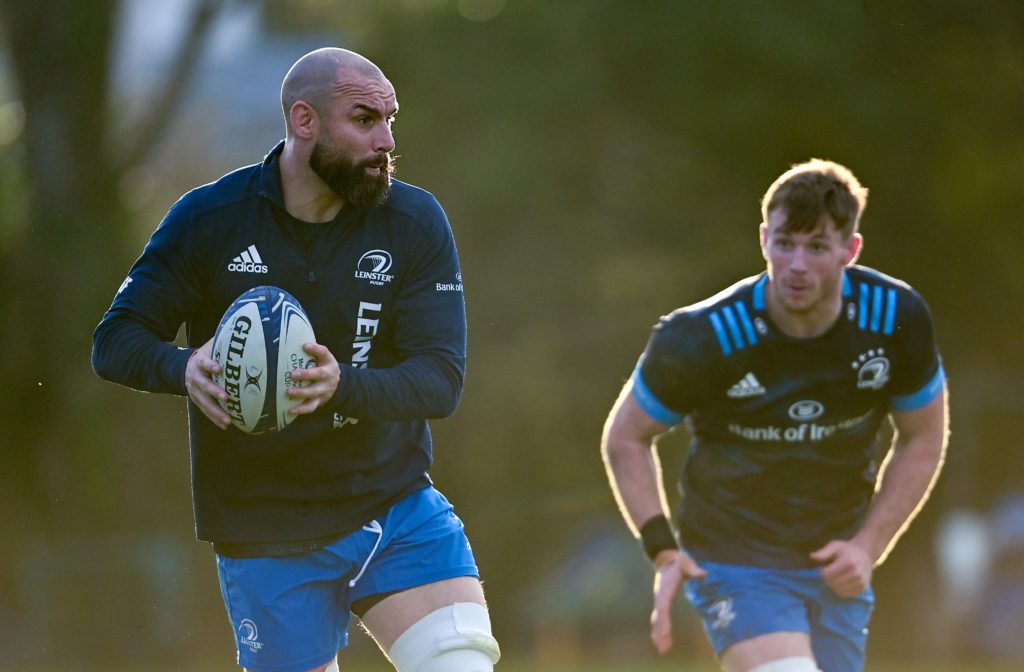 It doesn't take an economist to figure out why, with Ireland's lockdown laws preventing crowds coming into stadiums, draining the resources of a union who had ran their business prudently over the past 20 years. The price to be paid is the departure of an increasing number of players who do the unpopular shifts on the factory floor whenever the internationals are away on Ireland duty.
Look at the results in this year's Pro14, Munster, Leinster and Ulster each winning 14 out of 16 matches and Connacht posting the fourth-best record in the league ahead of the four Welsh, two Scottish and two Italian sides.
That won't be happening again next year, not just because the South Africans are coming into the competition, not just because the Welsh, Scots and Italians won't be as bad again, but also because Ireland's four sides won't have the same squad depth. You'll see the impact of these departures on a wet Friday night in November, February or March.
If you've enjoyed this article, please share it with friends or on social media. We rely solely on new subscribers to fund high-quality journalism and appreciate you sharing this so we can continue to grow, produce more quality content and support our writers.