Back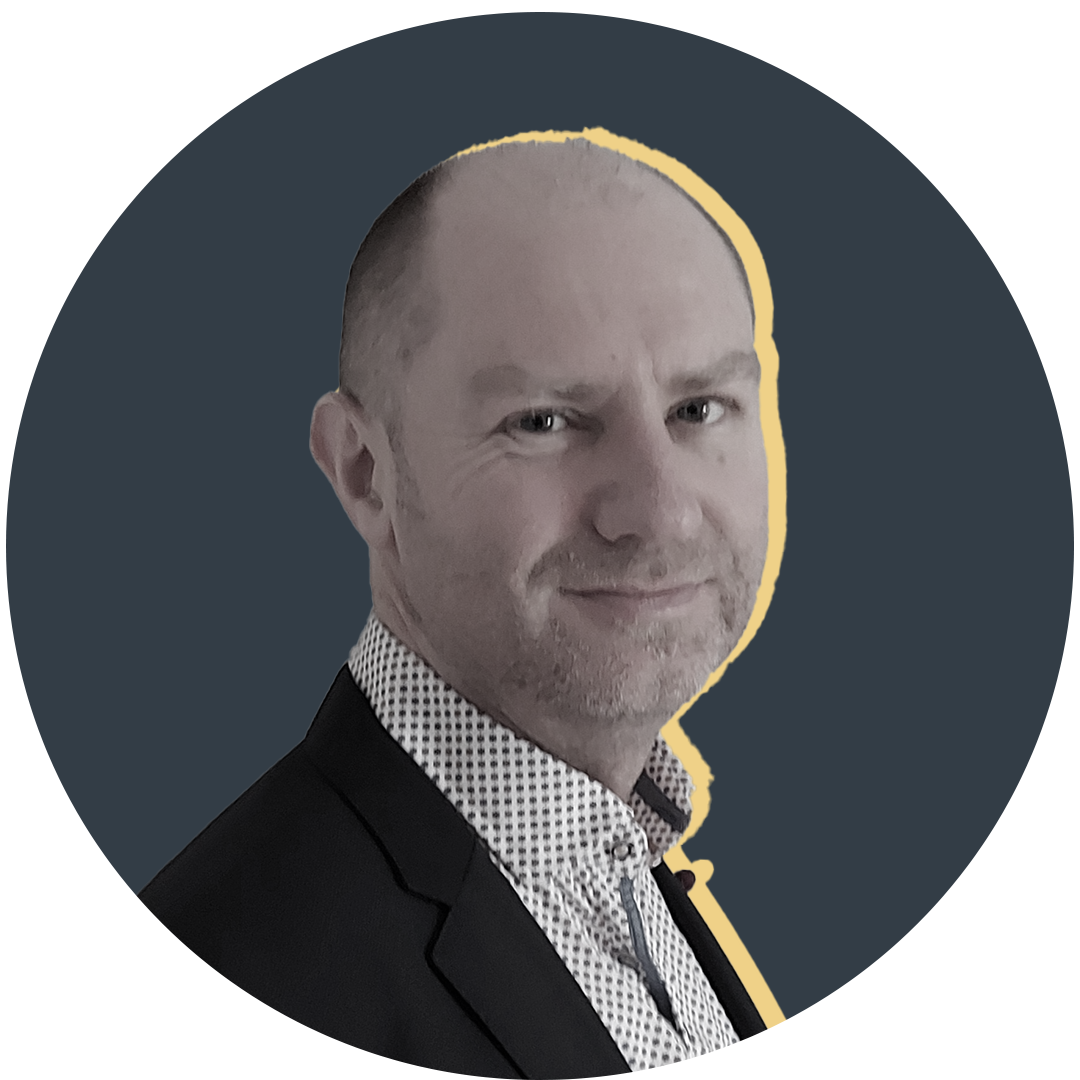 By Garry Doyle
Ireland in rude health but fears of early World Cup exit fester
There was this moment. Gordon Hamilton collected the pass just inside his own half. It was 1991, World Cup quarter-final day, Ireland against Australia, underdog against favourite. As Hamilton raced for the line, David Campese gave chase; a winger versus a flanker; a derby winner up against a runner at Fontwell; a hare against a tortoise.
The tortoise got there first.
But the hare won that quarter-final courtesy of last-gasp try from Michael Lynagh. "We should have beaten them," Des Fitzgerald, the Ireland tight-head that day, recalls. "When Lynagh scored, it was like sitting down for dinner only to have someone whip your plate away. Two minutes, that's all we had to hold out for. Two minutes and we'd have made it."
Three decades on, Ireland are still starved of a World Cup semi-final, Italy the only other Tier 1 nation yet to have made the last four. If you don't think this is a major issue in Ireland, then you haven't lived there.
Andy Farrell has. It's six years since he swapped Wigan for Dublin, enough time for him to discover all the quirks of the country; its summer obsession with Gaelic Games; its indulgence in sporting nostalgia; the national embarrassment with having never made it to the final four of a World Cup.
But it isn't just Ireland who needs the team to get there.
Rugby needs it, too.
The Club has always been selective. In the old days, The Club only had seven members; France permitted to become a fully-endorsed member of the International Rugby Football Board as late as 1978.
Since then, the member base has broadened considerably but elitism remains. Only five countries have made it to a World Cup final, just eight to the semis. Then there's Ireland, specialists in quarter-final exits, in peaking between World Cups rather than at them, at tricking people, most of all their own people, that the next time will be their time.
But will it? Does the evidence of the last 13 months, when they have lost only once, when they have twice beaten a 2019 World Cup finalist (England), as well as each of the semi-finalists (Wales and New Zealand), suggest they're finally on the right path? Or is this corner they've turned leading into a cul de sac?
CATT PURRING
The biggest difference between the Ireland you saw in 2020 and the one that has been a box-office hit on your screens since March 2021 is the way they play. The directors and script are the same; but the cast has changed. In the pack alone, we've seen Andrew Porter switch from tighthead reserve to starting loosehead; we've seen young Ronan Kelleher promoted from the bench to replace the steady but less skilled, Rob Herring; Tadhg Beirne and Jack Conan are regulars now; Josh van der Flier has improved; Caelan Doris is injury free.
Given they all have an ability to pass the ball as efficiently as they retrieve it, Ireland, all of a sudden, look a completely different team to the one which underwhelmed in 2019 and 2020, one that was overly dependent on CJ Stander's charges.
These days it's different; when your front rowers are capable of passing off each hand, delivering tip-on passes, carrying dangerously, comparisons with the French and All Blacks follow.
"You're asking me if we have the best front row in the world. Let me pose another question: who has a better one?" asked Nick Poppewell before the France game in this year's championship.
Even that afternoon, as Kelleher went off injured and Ireland lost, we still saw a side adhere to the clear vision of what Andy Farrell and his sidekick, Mike Catt, attempted to implement in 2020 but finally succeeded in doing so last autumn.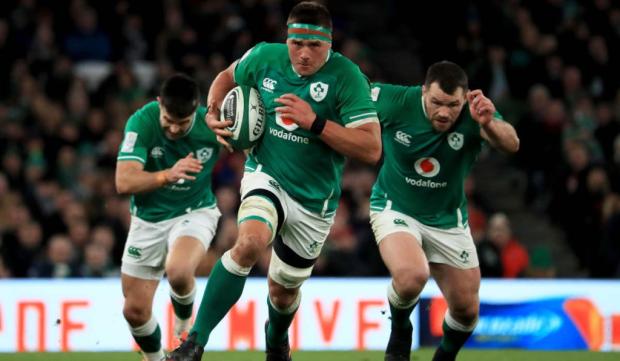 It is a settled attack now, filled with a skilled group of players who often make good decisions, never more so than when they faced the All Blacks in November, a day when they outplayed as well as outscored them. Tactically, their strategy is not that innovative – a 1-3-3-1 attack being a system you see from most international teams; six forwards divided into two pods of three to run off the Ireland nine and ten; a backrower or hooker often staying in an outside channel.
Introduced by Farrell and Catt in February 2020, the tactic really only started to work consistently in November 2021, when accuracy levels improved and the decoy runners began to move with more purpose and at different angles.
Still, flaws remain. Not only can their shape be occasionally loose around the breakdown – allowing opposing teams to successfully poach – but the number of turnovers Ireland gave up in this year's Six Nations was alarming, 85 across five games. In contrast, Scotland conceded 69 turnovers in the tournament; Italy 66; France 62; Wales 60 and England just 58.
You could say that's partly due to the fact Ireland run the ball more, thereby handling errors are likely to accrue. Yet the Scots and French aren't shy about taking the running option, either; Italy, for goodness sake, averaged 13 turnovers per game compared to Ireland's 17. Imagine what will happen if Ireland continue that trend on their three-Test tour to New Zealand this summer.
It won't be pretty.
NO SCRUM, NO WIN
At Twickenham, there was no Porter or Kelleher and, accordingly, there was no chance of Ireland winning the scrum battle. Somehow they won the PR battle, though, convincing everyone in the post-match narrative that the scrum hadn't been refereed accurately.
That's all fine and dandy until you re-examine the evidence, Ireland coughing up six scrum penalties that day. You can't blame the ref for all six. Nor, once you had a change of official, can you pinpoint the whistler when the Scots got the upper hand at the set-piece next time out.
Those who know a lot more about the peculiarities of a front-row contest than your correspondent pointed to the space Cian Healy left between himself and hooker Dan Sheehan when he packed down against England while others, such as Fitzgerald, worry about the positioning of Porter's feet. "For me, they were too far back against Wales," said the man who won 34 caps for Ireland.
"He was not using the power in his legs to assist his upper body; therefore he was bent a little. If he brought his legs up, he would have generated more power."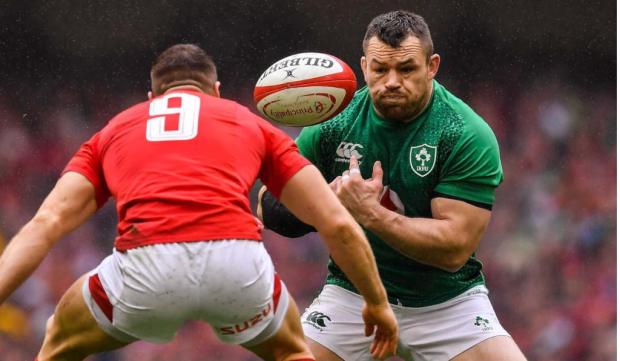 If Porter's footwork is a concern, it is nothing compared to Healy's age. The veteran wasn't trusted to come on against New Zealand until the 76th minute last November; Farrell waiting until the 72ndminute before bringing him into the fray for the France game last month. Across the front row, replacement tighthead, Finlay Bealham, was trusted for just 15 minutes against New Zealand, for eight against France, six against England.
How will they fare then against South Africa at next year's World Cup? Or against France or New Zealand in the quarter finals of that tournament – because irrespective of how good your starting players are, you can't last an entire 80-minute match with the same front row.
"No scrum, no win, that is the cliché in French rugby," says Romain Magellan, the former France A prop, now the voice of rugby coverage on Canal Plus. "Your (first choice) Irish props, they are very, very good. Before, we saw Ireland as a team with a fighting spirit, who had a good back row and some nice back moves. We see them as a lot more than that now. They're a threat."
But their replacement props are not.
If Ireland are to go deep at next year's World Cup then Farrell may have to swallow his pride and pick Marty Moore, a fine scrummager who helped Ireland win Six Nations titles in 2014 and 2015, for the days when the game will be decided up front, in other words, the days when the opposition is South Africa, France or England. Against everyone else, they can just about get away with what they have.
SIMON SAYS
One statistic that has barely been looked at this season is the fact Ireland conceded fewer tries – just four across five games – than any other team in the championship. Similarly, back in November, just four were coughed up in their three Tests against the All Blacks, Japan and Argentina. Last season, a similar story played out, Ireland enjoying the best defensive record of the 2021 Six Nations.
This is what happens when your system starts to click, when your defence coach, Simon Easterby, is allowed focus on just one job rather than the two he had to carry out in 2020. "He's a very bright guy, a rugby obsessive," says his former coach with Ireland, Eddie O'Sullivan. "He has done a very good job, and should get more credit for it."
In specific terms, the job Easterby has mastered is getting the balance right at ruck time. When Farrell was coaching Ireland's defence, they often overloaded players on the short side, sometimes having three defenders against just one attacker; resulting in gaps consequently appearing on the other side.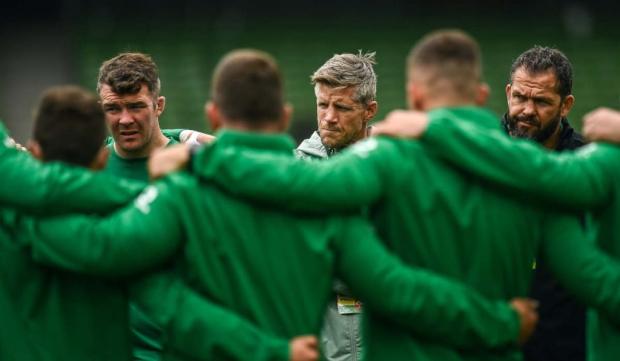 That does not happen too often anymore, Ireland spacing their defenders in a much smarter manner, meaning their openside defence is rarely as stressed as it was during the 2019 World Cup meltdowns against Japan and New Zealand.
On top of this, they've become smarter around the breakdown; helped by the poaching threat posed by Tadhg Beirne, by Peter O'Mahony when selected, also by van der Flier. If there is one area Ireland has mastered over the last 12 months, it is this one.
DEPTH CHART
Imagine France without Dupont, England deprived of Itoje, the All Blacks minus Barrett; the Springboks forced to field a winger other than Kolbe. They'd be weaker, of course.
Yet it's worth pointing out that France won this year's Six Nations even though they were missing Matthieu Jalibert, Virimi Vakatawa, Yoram Moefana, Brice Dulin, Teddy Thomas and Matthis Lebel. Could you see Ireland coping for an entire tournament without Johnny Sexton, Robbie Henshaw, Garry Ringrose, Hugo Keenan, Mack Hansen and James Lowe?
The truth is they could just about get away with it in the pool stages. But if Ireland are to test the All Blacks on New Zealand soil this summer or do anything of note in next year's World Cup, then there are a number of players who they simply cannot afford to lose. Sexton is one; Furlong another; Porter a third; Keenan a fourth.
There is serious depth at hooker, in the back row, at scrum half and on the wings. The midfield – where James Hume has emerged and Bundee Aki, Chris Farrell and Stuart McCloskey haven't gone away – is in good health but when you look at the injury profile of Iain Henderson and James Ryan, the preferred lock pairing, then you worry.
While Beirne and Ryan Baird can do an effective job either there or in the backrow, there isn't just a gap to the next level of second-rows but a canyon.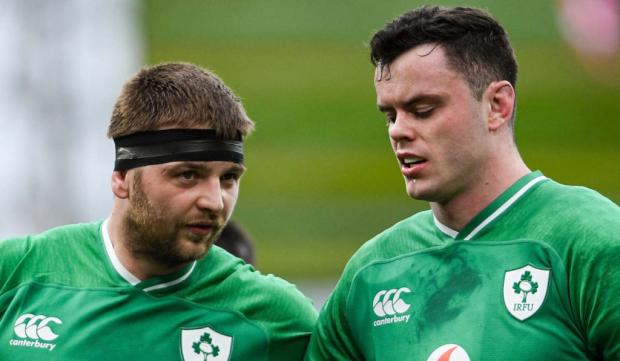 You don't get away an injury crisis at a World Cup unless your name is Wales and your coach is Warren Gatland. For every other mid-sized nation, you need luck. Already it doesn't look like Ireland have it. They've drawn South Africa and Scotland in their pool and either France or New Zealand in the quarters if they make it that far.
In all probability they will. Then, perhaps, they may shock someone. That elusive semi-final, the one they've been chasing since 1987, the one they missed out on so agonisingly in '91 after Hamilton outpaced Campese, and have lost so predictably in each tournament since, may come into view.
But if a team like Ireland is to get to a World Cup final, it'd have to be through the back door, with a favourable draw like the one the Springboks enjoyed in 2007 and 2019, like Australia had in 2015, like New Zealand had in 1987. It won't be by going through the Springboks, All Blacks and either England or Australia.
Think back to 2019, the emotional energy the All Blacks used up defeating Ireland in the quarters, emptying their tank by the time they faced England in the semis. For New Zealand in the semis, read England in the final, proof that there are only so many times a team can go to the well. For Ireland in 2023, getting past South Africa, Scotland and then France or New Zealand, may be the time when the water runs dry.
That's partly why The Club remains so selective, why just four names are engraved on the Webb Ellis Cup. If there is to be fifth one added next year, it'll be France, not Ireland.