Ireland are masters of all they survey, now for the World Cup
And so it's over. The 2023 Six Nations tournament has drawn to a close, leaving fans and pundits alike to file away their memories for 12 months until the next iteration is upon us. The denouement to such a titanic competition obviously draws much conjecture, especially in a World Cup year, and this is no different, as Ireland sit atop the rugby world, with France, South Africa and New Zealand sizing them up, ready to knock them down, while England and Wales have to play catch-up, with Scotland already out of the blocks.
It's been an arresting seven weeks, so here's what RugbyPass+ picked out of the final weekend…
Ireland destroy the field
Much will be said and written about the magnificence of Ireland's achievement, but here are some of the most compelling numbers we'll crunch: the champions won their games by 24, 13, 14, 15 and 13 points respectively. None of the five vanquished nations got anywhere near them. Nobody so much as finished within a score, squeezing a losing bonus point from the Irish juggernaut.
Only Scotland denied Ireland a try bonus point, and that had as much to do with James Ryan misdirecting an offload, or Peter O'Mahony, then Cian Healy, fumbling the ball as it did with whatever the Scots were doing in defence in the final throes at Murrayfield.
Yes, there's nuance in the numbers. Yes, Freddie Steward's contentious red card was always going to quell England's resistance in the end. Yes, other teams manufactured line-breaks and opportunities and didn't take them. Ireland took theirs.
And look at the defensive charts. Six tries conceded from five matches. Half the figure of the next-best team.
It was instructive to hear a former Wales international talk about the titles and Slams claimed under Warren Gatland and Wayne Pivac. The opposition, he said, was less stern than the resistance Ireland faced this year. "An easier route" was his phrase of choice. Wales didn't have a swaggering France to contend with, hitherto unbeaten and favourites to win the World Cup in their own back yard. Italy were bottom feeders. Scotland were dangerous in one-off games but nowhere near as effective as they are now.
History will judge the 2023 conquerors as one of the finest teams the rugby world has ever known. Cohesion and connectivity, snarl and panache, guile and grunt. They can wound you in any number of ways with any one of a million weapons in their arsenal. And your eye keeps coming back to those winning margins, none of them more slender than 13 points.
In a word, astonishing. In another word, Ireland.
Fifty years ago, the future of the Five Nations was at peril
The biggest Irish success story of the weekend weren't the grand slams won by the Under 20s or Johnny Sexton's crew. It was something much more important than that.
On Saturday afternoon six members of John Pulin's family and other players from the 'team that turned up' were guests at the Aviva Stadium for the fiftieth anniversary of a game that saved Irish rugby.
So rather than talk about Sexton's longevity in this piece, about Andy Farrell's clever management, about the prospect of Ireland using this Six Nations championship as a springboard into the World Cup, we need to talk about why the tournament is still going, as vibrant as ever.
In 1972 it was cut short, Scotland and Wales refusing to travel to Dublin for that year's Five Nations out of safety concerns. The Troubles raged worse than ever that year, the British Embassy in Dublin burned to the ground in the aftermath of Bloody Sunday, prompting the Scottish and Welsh unions to call a halt to their biannual visit to Dublin.
A year later it really was make or break for the championship.
Had England followed Wales' and Scotland's lead then a pattern would have been established. Ireland would have been considered a no-go zone. Five Nations would have become four.
But they did show up. Pulin led the team out to the longest standing ovation in the history of Lansdowne Road.
We talk about heroism in sport but this really was the definition of the word.
Ireland, and in particular, Ulster in the 1970s and 80s were decades filled with bombs, bullets and bitterness. Unemployment was high; tensions higher.
You could be fooled into thinking there were only two sides to this political argument but the truth is a bit more complex. Yes, there were republicans and loyalists, or their ideological cousins, nationalists and unionists, yet there was also a third, silent group: those of us disinterested in tribalism.
In our innocence we tried to pretend life was normal and that was the biggest trick Northern Ireland ever played on you. You could go to school, the shops, the cinema or even a rugby match and convince yourself there was nothing different about life here compared to England.
Except tragedy could occasionally strike. Sometimes someone never made it home.
Nigel Carr and Davy Irwin did.
But only just.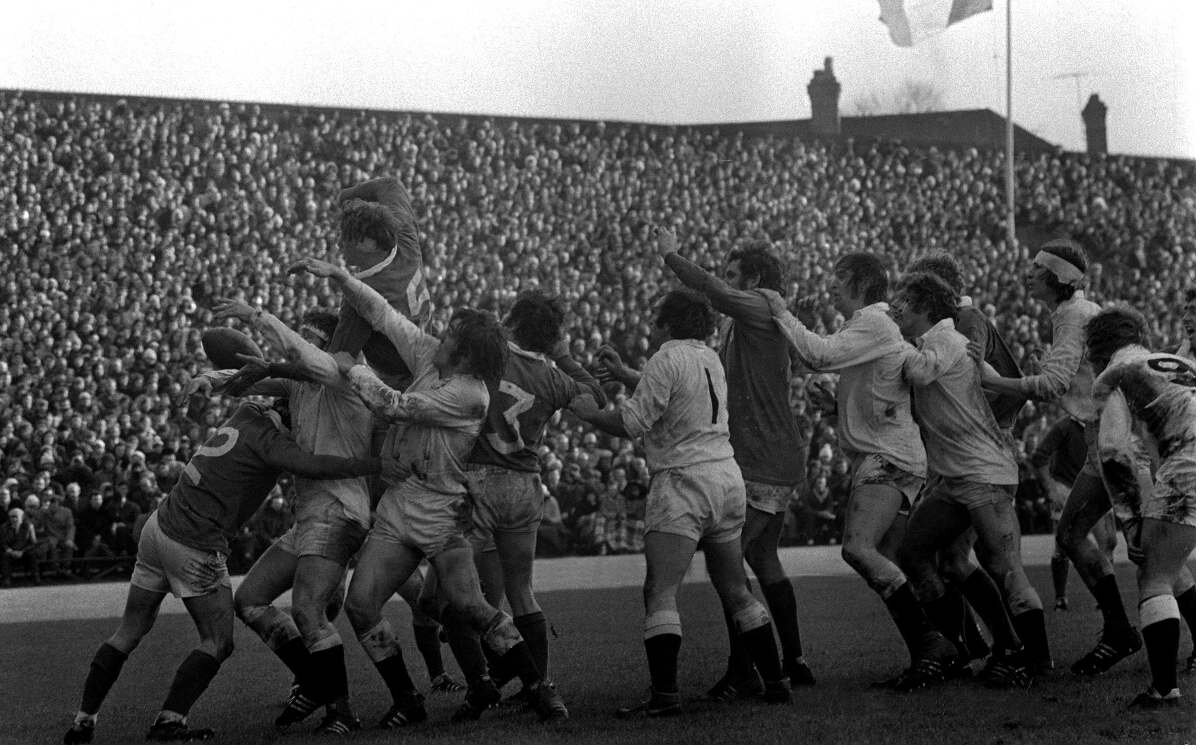 A car bomb in 1987 killed its intended target – a judge – but also came within seconds of ending Irwin's life and consequently did end Carr's career. Both were stalwarts with Ulster, Ireland – and also were good enough to play for the British and Irish Lions.
That Irwin picked himself out of the wreckage of a bomb to return to play for Ireland is the ultimate triumph of Irish rugby. He won, terrorism lost. Pulin and England in 1973 were other great victors over the bombers.
They are the reason Saturday happened. When the country was tearing itself apart, sport gave people a reason to feel normal. Springtime became associated with the Five Nations, March with Cheltenham, the summer with GAA. Sport kept going, year after year, in spite of the carnage.
You wonder if it wasn't for Irwin's bravery and leadership in the aftermath of the bomb, if it wasn't for Carr's ability to forgive, of another Ulsterman Jimmy Davidson's ability to coach and lead Ireland, whether a permanent wedge may have been driven between Ulster and the other three provinces.
But one by one they kept travelling south of the border even when their lives were at risk, Jimmy McCoy, the former Ireland prop, being a serving policeman when he wore a green shirt.
These things matter and these people's stories need to be told.
It's crucial they are remembered for what they achieved, not just in a sporting context, but by the very fact they were prepared to put themselves in an Irish shirt and on a rugby pitch in Dublin at a time when it was a risk to do so.
That's why Saturday's triumph wasn't just about rugby. It was about what rugby has always delivered, unity on the island, the ability to keep going even in the country's darkest hours. You don't need an image of Sexton holding a trophy to get a picture of what triumph looks like. You just need to see an Ulster player in an Irish shirt, or a member of John Pulin's family being walked onto the Aviva pitch.
That's what glory looks like. Irish rugby owes these people a debt for giving us hope and giving us a game at a time when we needed it most.
Townsend's future the hottest topic
For a few minutes in his post-match press conference, Gregor Townsend did a decent impression of a poker player, dodging a flurry of pressing questions. Once the Italy game – a bonus-point victory, yes, but also Scotland's poorest performance of the Six Nations – and the championship were wrapped up, the inevitable barrage about the coach's future ensued.
Townsend's contract expires after the World Cup, by which point he will have been in charge for over six years, one-and-a-half World Cup cycles and two cracks at the global showpiece. As a player, he travelled far and frequently, becoming one of very few Brits to compete in Super Rugby with the Sharks. He spent time in Australia, France and England, sampling the top competitions of the fledgling professional era. He has always thrived on exposing himself to new environments, new cultures and new ways of operating.
Now, though, there's a compelling school of thought that home is best, for Townsend and for Scotland. Though he gave little away on Saturday afternoon, he did nothing to dispel the prevailing opinion that he is minded to stay.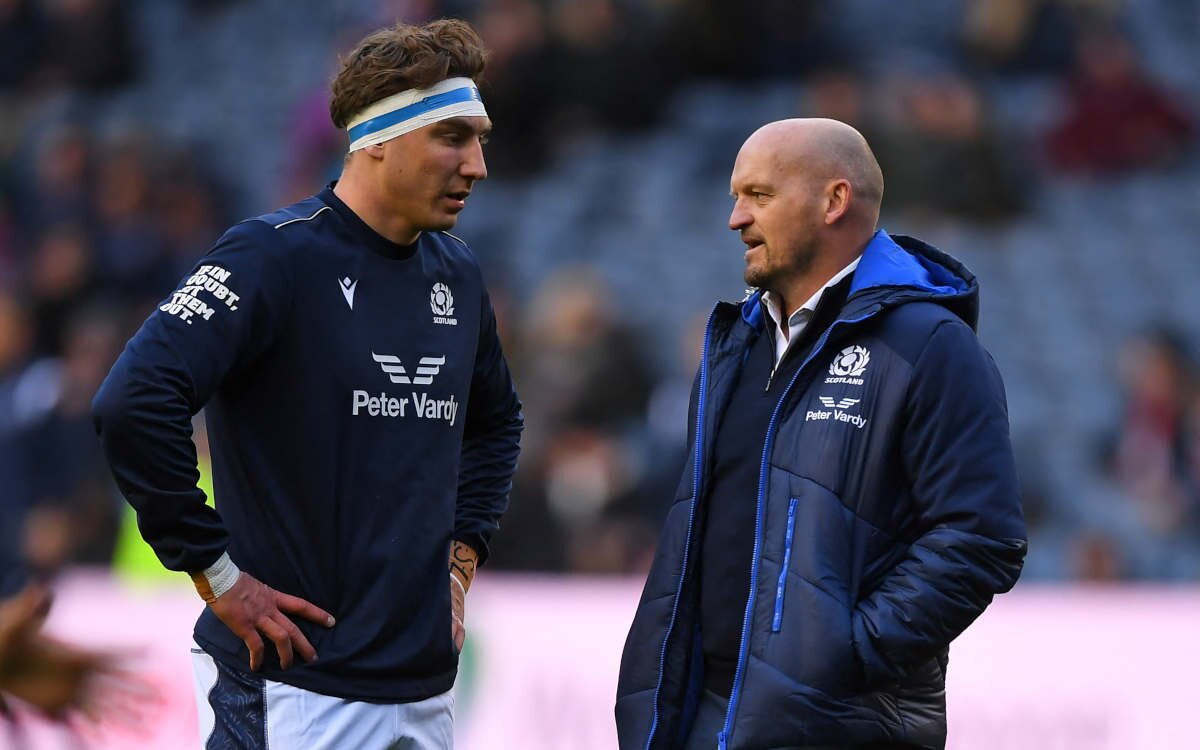 Look at the landscape facing Townsend and his employers. The traditional post-World Cup merry-go-round has already started. Wales, Australia and England have wielded the axe and there are no glamorous Test jobs likely to open up after the tournament. Nor are there a host of plum club gigs in the offing. Racing 92 would have held substantial appeal to Townsend but Stuart Lancaster was the French side's man. Ditto Leicester Tigers and Dan McKellar. Townsend is a fluent French speaker and hugely respected by the country's aficionados, but the Top 14 is a ruthless workplace and coaches are despatched seemingly by the month. Townsend has been a head coach for 11 years, running teams and operations and it could challenge him to step back into an assistant role.
He has grown and changed with the demands of the Scotland position. He has had to. The 2019 World Cup horror show and the Finn Russell saga saw to that. And he has got this team to the point where they can put the frighteners on any side in the game, and do so on a consistent basis. Why walk away from the most exciting group of players Scotland has seen since 1999?
There are many, many out-of-work coaches these days. There are no obvious free agents to replace Townsend later this year.
Few men stay in post as long as Townsend would if he signed up to 2027. But is there a better job out there for him? And for those in Scottish Rugby making the ultimate call, is there a better man to lead Scotland?
Wales' golden generation starts its farewell tour
The shirt swap between the chiselled physiques of Rhys Webb and Antoine Dupont seemed to garner most attention in the post-match pleasantries, with many Welsh fans opining that they wished it was the world's best player who was turning out in red. That's not a disservice to Webb, by the way, who has given more structure and game management in his last two starts than Wales have enjoyed for some time, but if you looked around the Stade de France at Welsh players after their 41-28 loss, you'd have noticed a few longing glances at the playing surface, as the more grizzled members of the squad gathered their thoughts.
At 37, Alun Wyn Jones is expected to retire from international rugby after the World Cup, and nearly 180 Test caps – a frankly ridiculous number – and how he would love for it to be in the same stadium in late October. A year younger, Ken Owens, could hang up his boots a Test centurion, with praising ringing in his ears after a titanic shift in red.
However, they are not alone. It's the next glut of players that will make this year's sporting jamboree a final chapter for several of Wales' most decorated stars. As we know, under Warren Gatland they enjoyed their most successful period since the 1970 and Jones alone won three Grand Slams and a further two Championships.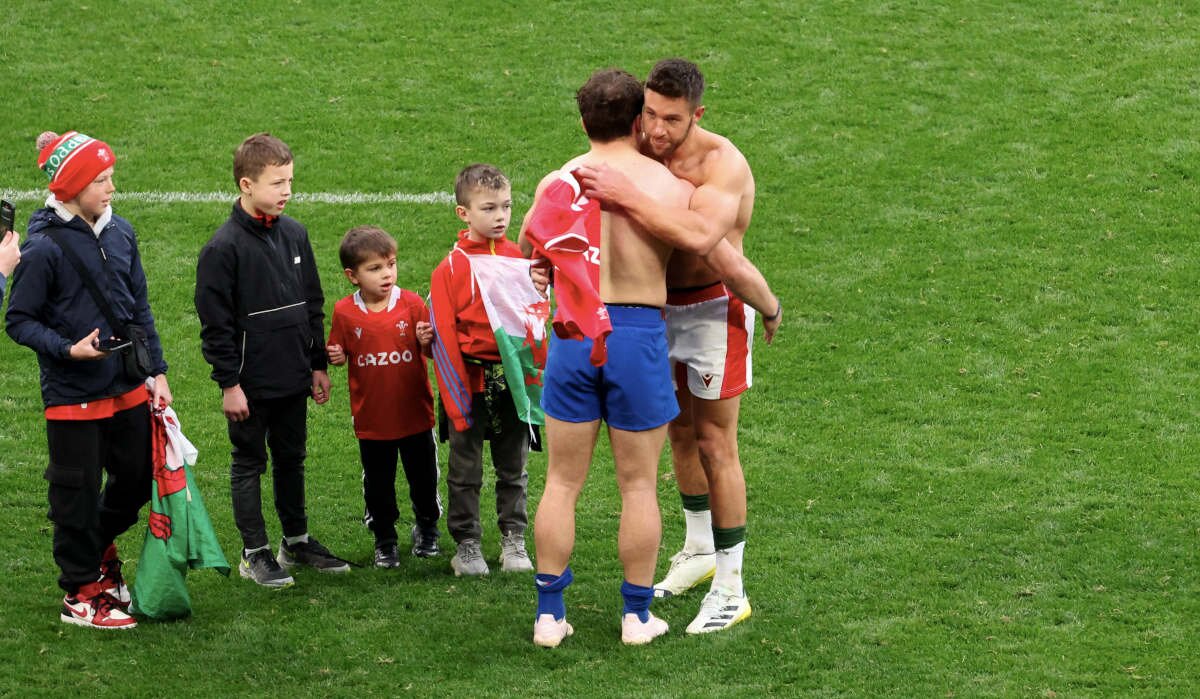 Yet whenever Wales do bow out of the tournament, added to the list could be Dan Biggar, Leigh Halfpenny, Justin Tipuric and Webb, all 34 in France, and all unlikely to keep on playing for Wales as the focus turns to the 2027 World Cup. Then you have George North, Taulupe Faletau and Liam Williams (31, 32 and 32), respectively, in France), who may feel it's time to bow out and let younger folk have a stint in the jersey. In all, Wales could lose 800-900 caps of Test level experience. It would be similar to New Zealand in 2015, when Richie McCaw, Dan Carter, Ma'a Nonu, Conrad Smith, Keven Mealamu and Tony Woodcock, laced up their boots for the last time.
So Paris in the Spring this weekend was especially poignant. It is just the first part of the sad farewell Welsh fans can give to their greatest side of the professional era.
This smattering of Welsh greats have not only shone on a Six Nations stage, however. They have made two semi-finals in the last three iterations of the tournament, which given Wales' modest population and playing depth is a minor miracle. A few lauded names may not make the cut for the 33-man World Cup squad, but in time, you hope they get the plaudits they deserve for the joy they have brought to a nation who still holds the game close to their heart. Despite well-documented issues off the pitch, Wales can be proud of what its golden generation has given to rugby, and owe it a debt of gratitude.