Back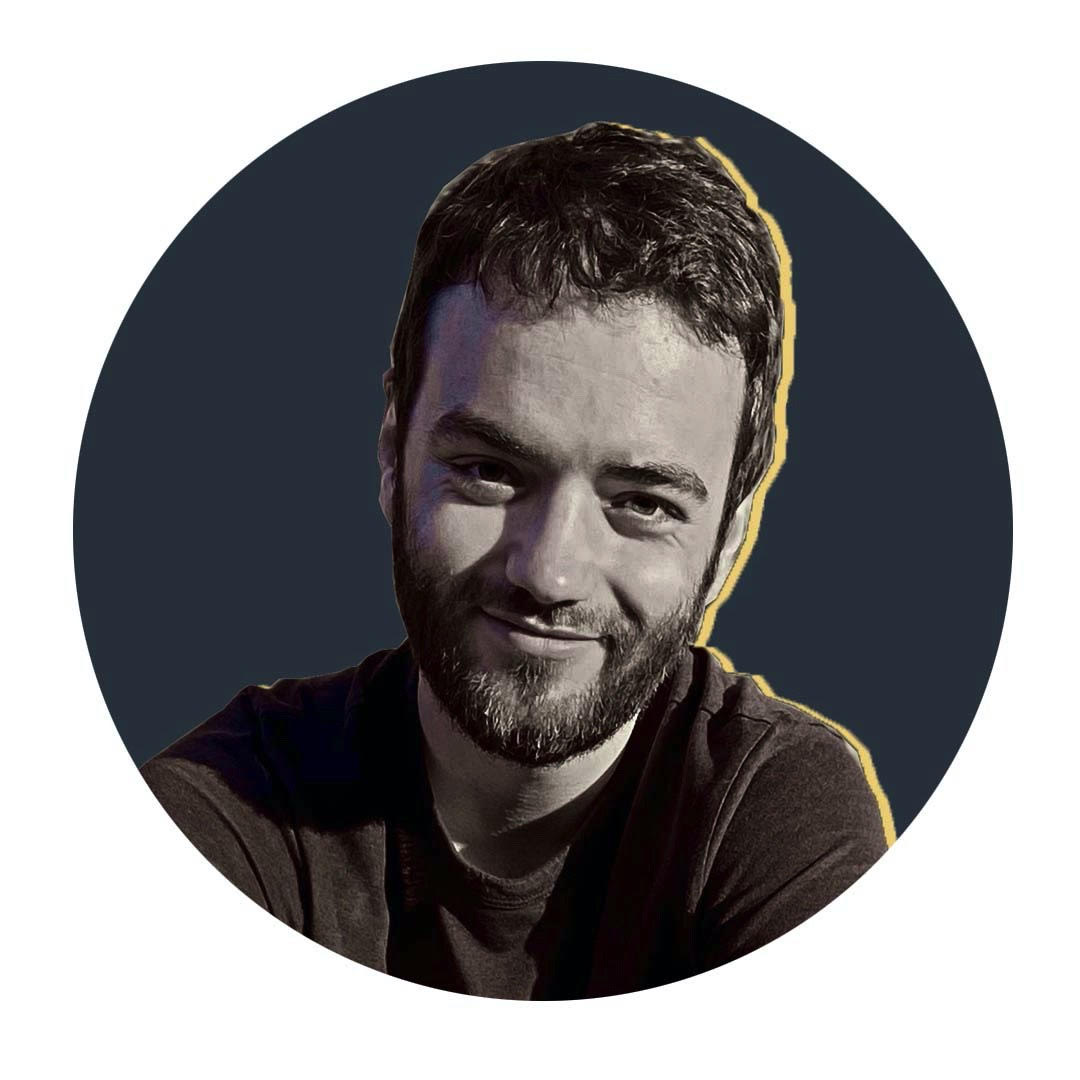 By Will Owen
France v England Women: Grand Slam showdown
International rugby is all about moments like this. The final round of the Six Nations. Two teams on red-hot form. Both chasing a Grand Slam. Many of the best players in the sport on show. It is a match for the ages.
England haven't lost a single game in their last 22 fixtures. France, on the other hand, have only lost to England lately – their most recent loss to another team was in July 2019. With both teams hammering the Black Ferns in the Autumn, it's difficult to see past these two as the best pair of teams in the world, and with the World Cup fast approaching, their high-stakes pool match will be like an extra early final.
You can't help but wonder, however, whether we can really consider the possibility of the Red Roses losing a match. Sure, France are a class above everyone else in the world, but is a scalp over England a bridge too far for them? The last six encounters between these two teams have come down to a less-than-seven point margin, but the women in white have won on every occasion. England appear unstoppable, and now doesn't feel like the time for them to lose a game, but with this being the final round, France will have ironed out their own creases.
So, let's have a look at some of the areas in which this game will be won and lost, and conclude: can France be the team to finally topple over Simon Middleton's unstoppable machine?
Sensational Sansus
It's crazy to think that the form player in this year's Championship isn't an Englishwoman. Laure Sansus has not only filled the boots of the world-class Pauline Bourdon, but she has taken the French backline to the next level.
Much like her male counterpart Antoine Dupont, you can often look at Sansus, seemingly boxed in by opposition forwards, and think she's taken care of. Nope. She always comes out the other end. Her strength and balance are next level for a scrum-half, and she has yet to make any big game management errors in big games.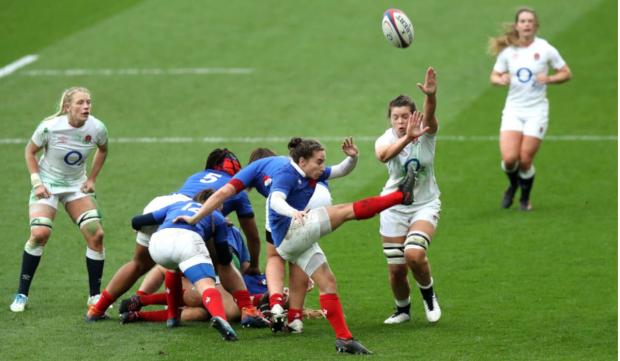 On the opposing side, England are stacked at scrum-half. The ever-reliable Leanne Infante surpassed the 50-cap milestone last week, young Lucy Packer impressed when given an opportunity against Wales, and the legendary Natasha "Mo" Hunt is now back in the fold, to the delight of anyone who likes fun. Despite England's depth at 9, they can't afford to leave Sansus with any arm-tackles or room around the fringes, because she'll be forty metres down the pitch in no time.
The form of Fall
Madoussou Fall has been tremendous this Championship, hasn't she? There's something so satisfying about watching her play. Strong at set-piece, good over the ball, runs insatiable lines and has the speed and balance to back it all up.
England have top-tier operators Zoe Aldcroft and Abbie Ward available to them in the boiler room, and they will no doubt be targeting Fall as one of the most dangerous ball carriers in the French team. Backed up by the likes of Romane Menager, Agatha Sochat and Gaelle Hermet, containing this lethal French pack will be no easy feat. At times, Fall has made the Six Nations look like a walk in the park, and it will be fascinating to see whether she can power through the likes of Alex Matthews and Marlie Packer.
Is it possible to stop Jess Breach?
Upon receiving her 100th cap, Emily Scarratt has rightfully stolen the limelight in the English three-quarter line. Arguably the best rugby player on the planet, the Loughborough Lightning centre is always at the centre of things. This tournament, though, her role has felt somewhat different. Scarratt has only scored one try in the tournament thus far, and has played well on account of her handling and kicking instead. After all, that is the mark of a world-class centre; adapting her or his game once they are heavily marked.
In terms of line-breaks, the current attacking buzz in the England backline comes from outside "Scaz". Ellie Kildunne notched up a couple of tries against Ireland with her silky running skills, Abby Dow showed she is worth more than puns and pace, and the other key player is Jess Breach: a woman who could outrun Usain Bolt on a downward escalator.
Breach's finishing skills are so brilliant, yet so casual. Rarely does she go for the sort of Fijian high-dives you see in the NRL – she always has enough time to coast around the opposition that she can slow her feet and leisurely dot the ball down one-handed. If France put all their eggs in the basket of Scarratt, they're in for a shock from out wide. Breach can score from anywhere, and the brilliant Caroline Boujard has to be on her mettle to keep her quiet.
Rarely has a player made try-scoring at international level look as easy as Jess Breach. She's a seriously scary proposition for France to deal with.
England's ridiculous maul
Whether you're Lark Davies, Amy Cokayne, Sarah Bern, or literally any other English front-row forward, you're mentally awarding yourself five points as soon as you approach a line-out in the opposition 22. England's pack are relentless as they get closer to the opposing try-line, and France will have been disappointed to have conceded a second-phase maul try against Wales last week.
If France can withstand the English forwards in the tight, that's one less way for Bern and her army to rack up easy points.
The kicking battle
A large portion of why these are the best two teams in the world is because they have the two best kicking games in women's rugby. England have recently adopted a dual-playmaker axis, employing the emperious Helena Rowland as a centre and fullback. Rowland is a fantastic game manager and rarely makes bad decisions in attack, and Middleton has moulded her into a fantastic option out wide. As a fullback, Rowland is as yet untested under the high ball, but is dangerous in broken field, so kick to her at your peril.
Zoe Harrison is anyone's dream "system" 10. Her vision of space is like very few fly-halves in the game, with an utterly groundbreaking skillset to back it up. Whether it's small grubbers or wiping clearance kicks, Harrison has it in the locker. She has the capability to take the pressure off England at key moments.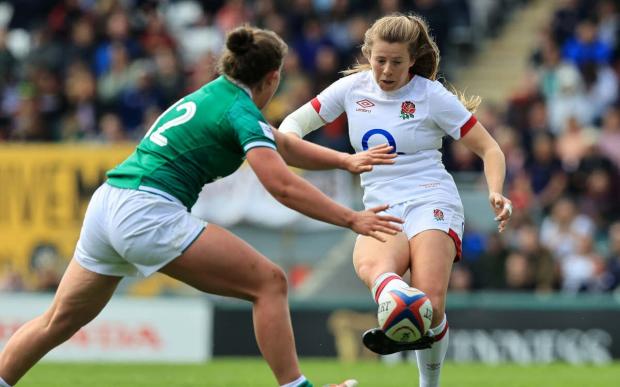 On the flipside, France have recently played Jessy Trémoulière at fly-half. In terms of kicking distance, Trémoulière is the queen of the Six Nations, kicking numerous 50/22s against Scotland. If England's back three aren't at their very best, Trémoulière will kick them off the park. England haven't yet been tested in the backfield, so it feels unlikely, but this is the easiest route into the game from a French perspective.
To conclude, England will enter any game as favourites providing the sport they've agreed to play is rugby. Middleton will be fully aware that this is the biggest test he'll get before the World Cup, and France will back themselves at home. It's typical and brilliant that the Tik Tok Six Nations have saved the best for last. France will need to be at their best, but you'd be silly to write off any team who's played as well as they have thus far.