Back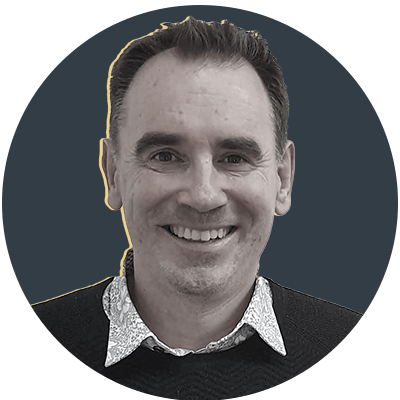 By Owain Jones
Depleted Wales left searching for positives
Wayne Pivac was putting a brave face on it. As a former Auckland policeman, he is used to being in tight spots, and right now he's putting his metaphorical arm around a squad that looks callow, undercooked and under resourced for the visits to Dublin and Twickenham.
While Johnny Sexton gave short shrift to the assertion that Wales were limping, heads cowed into the tournament, one statistic laid bare just how much experience and ability have been left on the treatment table.
Against France, in the last fixture of the 2021 Six Nations, Wales boasted over 1000 caps, as they narrowly missed out on a Grand Slam. More than two thirds of those caps will be missing when the squad rocks up at the Aviva Stadium.
Pivac could only offer a wry smile. "I'm disappointed for the boys who are injured. You don't replace 680 caps overnight." It's a fair point. Household names, Alun Wyn Jones, George North, Justin Tipuric, Taulupe Faletau and Leigh Halfpenny, all British & Irish Lions, will all be absent Ireland for their part, are not short on confidence. This after a tub-thumping win over New Zealand. Then there's the form of the provinces who are masters of the United Rugby Championship (URC) and serious contenders for the Champions Cup.
Pivac isn't one for making excuses, however. He knows it is pointless to rage at the weakened hand he's been drawn. At the 'virtual' Six Nations launch, he preferred to point to opportunities for others to step into the breech.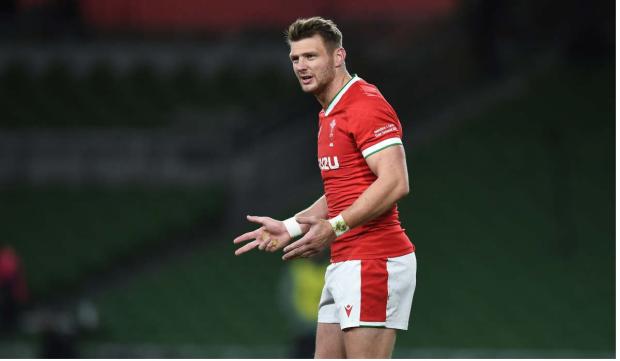 Another issue for his players is their lack of game time in a truncated season which has been decimated by the aborted South Africa trip in the URC, which left the Scarlets and Blues in particular, at the mercy of unpredictable government policy. It is why the likes of Gareth Anscombe, Dillon Lewis, Rhys Carre and Ross Moriarty have been released back to their regions this weekend. They are woefully short on game-time and need to get minutes under the belt.
Mention of the regions furrowed Pivac's brow even further. When pressed on their European record that left them without a win and suffering heavy losses, he was forced into a playing a straight bat, at the googly he had been thrown. The assertion was that 'Team Wales' had been too heavily prioritised at the detriment of the domestic game. "It's common sense that the Welsh national team needs to perform because it's the cash cow for the game in Wales but it is not the time for me to wade into that conversation."
Pivac went on to say conversations ongoing since he arrived in Wales around that very subject.
When readers are reminded that he pitched up in Wales in 2014, it is a damning indictment of the failure to come up with any meaningful solutions as the game is increasingly cut adrift from the might of the English, French and Irish sides. "It's not a new question, or one that is going to go away but we have enough to worry about and something to discuss at a later date," he offered diplomatically.
While the silence from the WRU is deafening, the missives fired by Dai Young and Dean Ryan will have landed. The exasperation at the status-quo is palpable and silence should no longer be an option. Apathy and indifference is a road no one in Welsh rugby wants to travel down.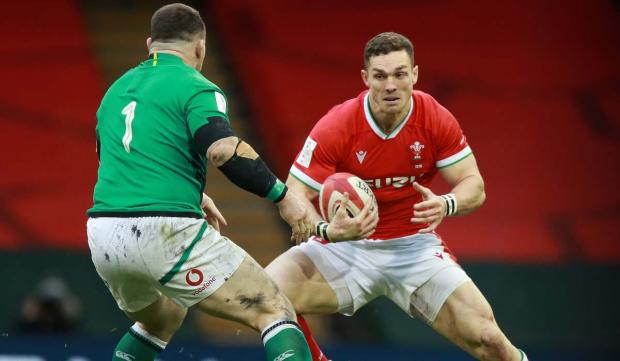 Indeed, when Warren Gatland left, he bemoaned the task of habitually having to raise standards when his players rocked up, often bemoaning the slow start Wales had to the Six Nations before getting players up to Test-match intensity. For Pivac, who knows all about the constraints of heading up a region, a shrug was all he could muster. "We'd love to see the teams winning more than they currently are and coming into camp with more confidence but it's what we're dealing with."
While looking for a slither of positivity, Pivac can at least be hopeful that he will be able to field a more recognisable side later in the competition. Of the players mentioned at the start of the tournament as being unavailable for selection, Dan Lydiate is closest to a return, while George North is pencilled in for a mid-February return to action. The biggest drum-roll was saved for the totemic Alun Wyn Jones who had been ruled out of the Six Nations with a shoulder injury incurred against the All Blacks in November. "Never say never," smiled Pivac. "It's Alun Wyn Jones. I wouldn't enter into the conversation if it was anyone else but the guy has broken so many records. It's a long-shot, let's just say that but he is working incredibly hard."
For all the ho-hum despondency around the squad, Pivac did at least show some defiance. On more than one occasion, and backed by new captain Dan Biggar, he said there was a resolve to lay some shots on Ireland and not retreat into their shell, and just absorb Irish pressure. Let Johnny Sexton run amok, they wagered, and there will only be one outcome. Neutrals do not expect a Welsh victory, but the home game against Scotland a week looks pivotal to their tournament.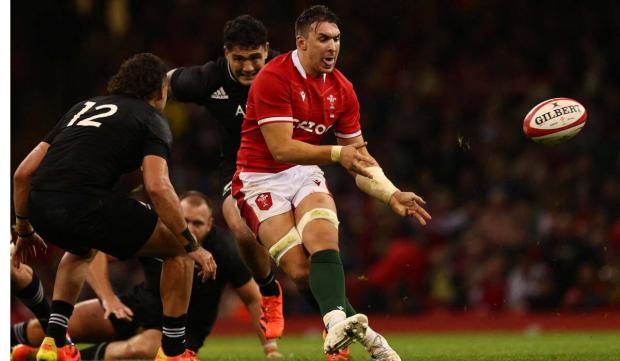 Whether by accident or design, there is the feel of a new era for Wales. A regular theme throughout the launch, was the need to build for France 2023. Against France a year ago, eight players were 30 or over. In Taine Basham, Christ Tshiunza, Dewi Lake, Ben Carter and Louis Rees-Zammit, who lest we forget is only 20, you have a quintet of starlets aged 22 and under. Pivac seems particularly excited by Tshiunza's potential who seems to be being groomed for a central role in France in 18 months time. With the superlative Ioan Lloyd kicking his heels at Bristol and Owen Lane a tweaked hamstring away from a call-up, there is talent in Wales. That has never been in doubt.
Of his more experienced squad members, Biggar and Adam Beard will take on leadership roles for the first time. For Beard, 15 months after being dropped from the squad, it represents a seriously impressive upturn in fortunes. "Adam's was tasked with working on different parts of his game and he's done that. He's delivered throughout last year's Six Nations and he impressed for the Lions. At this level of the game, character is everything and he's shown tons of that."
Josh Adams was another one namechecked for his versatility. Above all, what Pivac and Biggar said they want is good listeners and young squad members prepared to speak up. Shrinking violets, it should be noted, need not apply for squad involvement.
It threatens to be a tournament where navel-gazing and soul-searching are a default but Wales was in a similar predicament 12 months ago and they lifted the Six Nations trophy. With the caveats mentioned previously, a top of the table finish for Pivac would be an achievement on a similar scale for Wales.