Back
By Ben Kay
Ben Kay: 'I really feel England are lacking leadership'
When approaching this column, I've looked for faint glimmers of positivity but I do not want to come across as if I'm saying 'it'll all be alright on the night' because England are properly behind the eight ball. If I'm honest, I'm not overly optimistic about England's chances because their loss against France was properly catastrophic. They needed that bounceback against Ireland, and although they didn't win, it will have banished the thinking that they simply can't compete against elite opposition.
In the past few days, I've seen it bandied about that England don't have any world-class players but if someone hadn't watched rugby for two years and looked at that squad, they'd say it looked decent. They're not performing at a level we know they can because they're bereft of confidence, however, there are players capable of reaching those levels. I firmly believe that.
So, what does areas does Steve Borthwick have to address with 170 days until their first pool game against Argentina in Marseille?
England lacking leadership
One area I really feel England are lacking is leadership and it's not just this Six Nations – it's been an issue for some time. For all the talk that Eddie wanted them to think for themselves, they didn't because he was so dictatorial. They didn't fear him as a person, but they feared what he could do to their careers and it's seeped into their on-field decision making. When they are in a spot and crumbling, say against France, it was worrying to see their big name players failing to put their hands up. The standout players during this Six Nations have been the youngsters who are just tentatively making their way onto the Test stage. That is a big concern for Steve Borthwick and needs urgent attention. How he can get those leaders firing and inspiring those players coming through. I know Ben Youngs, Tom Curry and Courtney Lawes were missing but it's not so much what's being said but what is happening on the pitch. Take Maro (Itoje), I was quite disappointed with how quiet he was at times because he's such a world class player.
Adopting the club blueprint
Take a look at the most successful sides around Europe at the moment. Ireland are based around a wildly successful Leinster squad. France are made up of Toulouse players with a few others, while Italy's resurgence is all about Benetton. In Scotland they only have two clubs to select from, which simplifies selection. Meanwhile in England, they have 11 club sides from which to select with their own ethos and gameplan. In the limited time Borthwick has, he needs a club blueprint that the majority of players understand and can pass on. For that reason, I can see him relying on a core of Leicester players. He needs individuals who can deploy his tactics on the field. This is especially pertinent with the return to fitness of George Ford. The fact that he wasn't sent back to his club when he needed game time was a clear indicator that his voice was needed, not as a coach, but almost as a salesman to sell the vision to the rest of the guys.
When Borthwick started at Tigers, he was regularly losing games but he had a big pre-season to get his ideas across and slowly confidence started building and they won the Premiership. I know he leans heavily on the data experts, Oval Insights. They will tell him what factors make the biggest difference to winning games, whether it's playing in the right areas of the field, or even the amount of times you try and play in the middle of the field before kicking it. Believe me, all the data will have been crunched through his analytical mind. It might not be very romantic but when backs are against the wall, it gives the players clarity on what is required from them.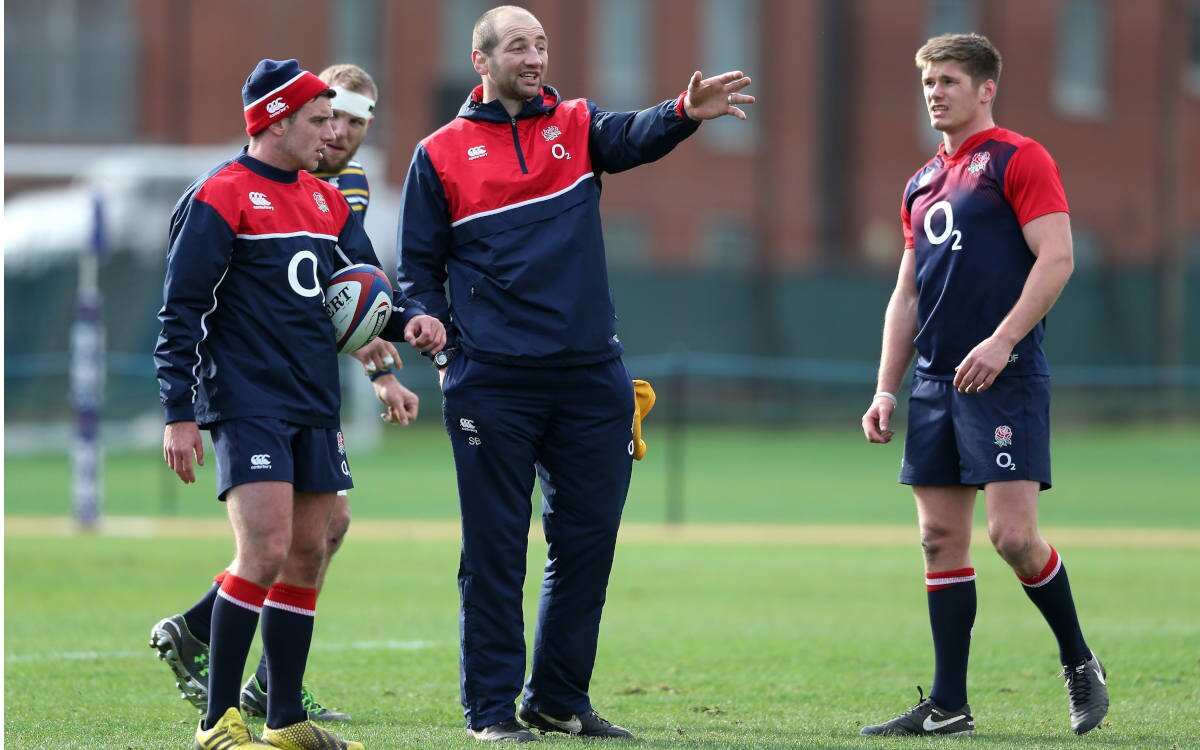 Integrating a simplistic gameplan
I see similarities with South Africa's gameplan at the last World Cup. In the last vestiges of Allister Coetzee's reign in 2018, they had lost seven games from nine. With Rassie Erasmus on board, they started to improve in the Rugby Championship and even though they weren't particularly brilliant in the Pool stages, when it mattered, they pulled it out of the bag. You see, knockout rugby in a World Cup is very different to Championship rugby, where it takes on more of a league profile. The only time a knockout format can be replicated is when two sides are going for a Grand Slam. It's the same in the Rugby Championship, which is more of a league format. Because the pressure is so intense, you don't often see fast-flowing, aesthetically pleasing rugby in the knockout stages. It plays into a more simplified gameplan where you're relying on a few moments of brilliance. South Africa had that from Cheslin Kolbe and Lukhanyo Am and they were massively efficient in the red zone. England will be pragmatic and deploy a gameplan which stands up in that pressure environment.
Selection posers
There are a few areas that need addressing. England have to look to ease the burden on Jamie George's shoulders. To that end, they must hope Luke Cowan-Dickie can return and add his physicality. At No 8, Alex Dombrandt, who we've all loved watching in the Premiership, hasn't quite had the same impact at Test level but what are the options? Sam Simmonds has been in and around the squad but hasn't been used and then you have Zach Mercer, who is off to Gloucester after tearing it up in the Top 14. Can he be integrated into the system quickly enough? They could always look to Billy (Vunipola), yet there's a strong suggestion he fell out with Steve Borthwick during the 2019 World Cup and he's not playing well enough to demand inclusion. At fly-half, it's working out where (George) Fordy sits in the pecking order. In midfield, we'll find out if dropping Tuilagi and giving him a kick up the arse has had the desired effect. It is likely to be his last foray for England but can he survive a World Cup training camp? Out wide, England need their stardust players. If you're going to play the simplified gameplan, who will add that x-factor, and create something out of nothing? It could be a battle between Henry Arundell and Ollie Hassell-Collins. Right now there are more questions than answers.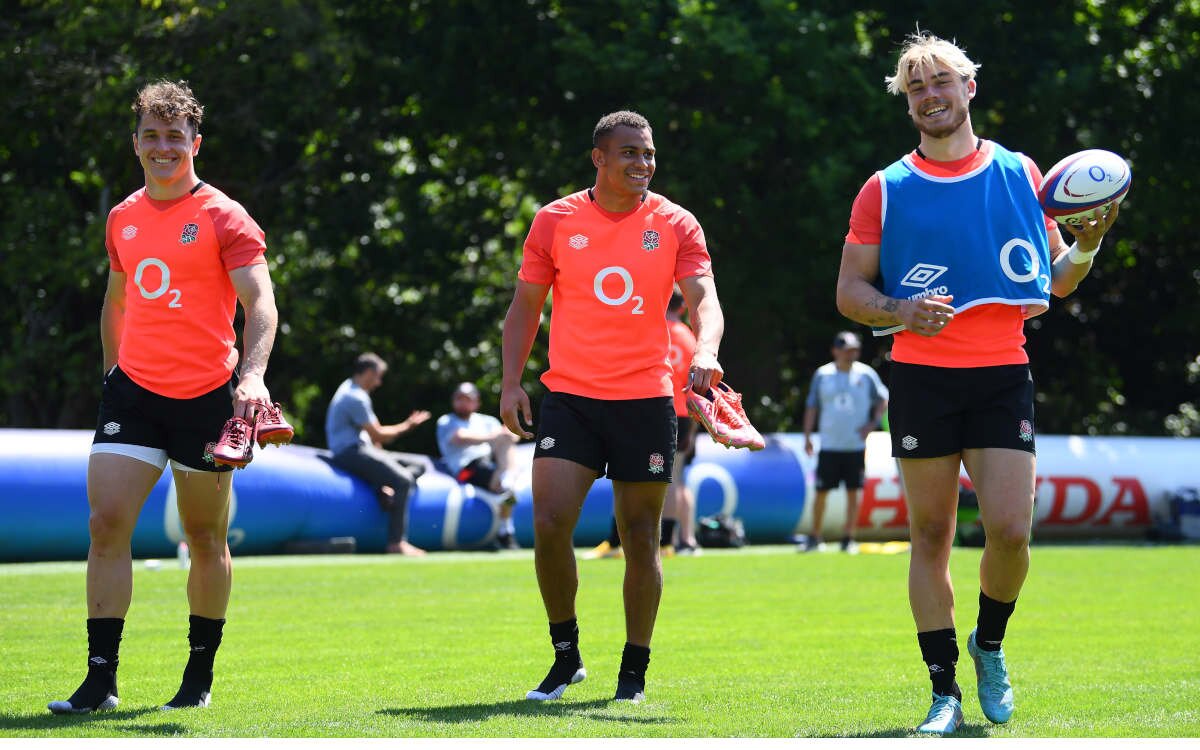 Ramping up fitness and physicality
I remember Eddie Jones waltzing in and saying he'd make England 25 per cent fitter by the end of the first Six Nations. While it was a load of rubbish, people started to believe it when they won the Grand Slam. In truth, England looked off the pace in this Six Nations, especially against France. They didn't have the physicality to cope and got battered. Looking unfit and being unfit often comes down to belief. I don't want to mention 2003, but our goal was to be fitter than every other team at the World Cup and we absolutely believed we were. Looking back, I don't think we were as far ahead as everyone thought but that belief gave us such a big boost. We almost felt bulletproof, because even if when we were behind, we'd think, 'their legs are going to go at some point and we'll come back'.
When it comes to physicality, which is linked, South Africa outmuscled England at the World Cup final. I remember a picture that went round on social media of the Springboks there with tops off. I thought, 'look at the size of them'. It was like a PR stunt – they'd blown them up to scare everyone. Now Aled Walters, who joins England at the end of the season, was an integral part of achieving that physical conditioning and I expect him to make a difference. All the England coaches have amazing rugby brains, but I'm not sure they possess an X-factor motivator that every squad needs. Aled will make everyone feel good about themselves, even if they're having the most horrible six weeks of their life, blowing out of their arses. Shaun Edwards and Andy Farrell are in that bracket. Their main job maybe defence coach, or head coach, but they're like the team psychologists.
Set-piece progress
Borthers came in and said he'd improve the set-piece and he's delivered, because England topped the list for scrums and lineouts won, with both percentages in the nineties. He will see the scrum as a place to get penalties and to get those good attacking positions. From there, the lineout drive will become hugely important, but not something they should over rely on. They should want to pick up scores from how they transition from failed mauls into goal line attack. Scoring in the red zone is the difference between an elite side and also-rans. At club level, it's that 'Exeter mentality'. That's why you go to the basics and it's an area England should prosper.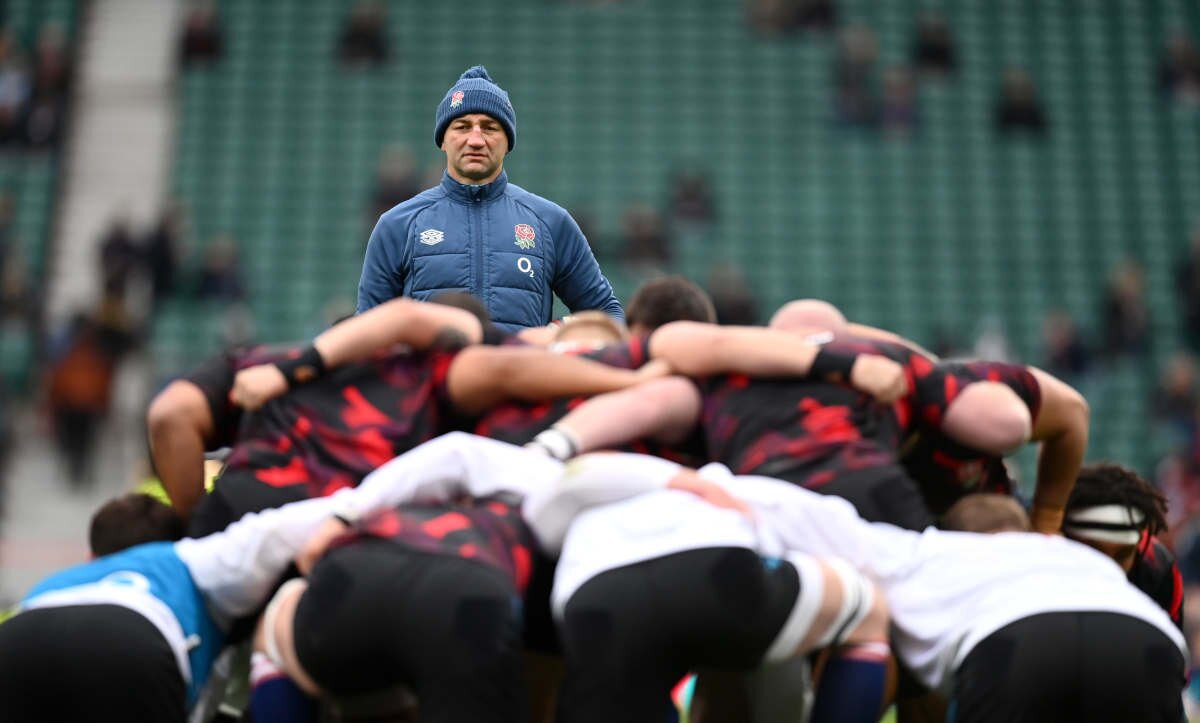 Kicking percentages need to improve
Owen (Farrell) hasn't been at his best in this regard. At one point his kicking average was under 50 per cent in this year's Six Nations and he's acknowledged he has to do better. He knows he can't be missing kickable points when games are tight and England are playing a brand of rugby that is going to rely on winning games by smaller margins than going all-out attack. I'd also add that England's tactical kicking has to be on point. When box-kicking, you want to be them to be contestable so you can get those turnovers. It will also be interest to see how effective England can be in deploying the 50-22. Whether it's Owen, Fordy or Marcus Smith, they need that vison to spot the gap to get a throw-in and get into a scoring position.
Defensive mindset
Some of the work Aled Walters does alongside Kevin Sinfield will be about defensive mindset. That relentless appetite and aggressive line-speed. A big part of defence is not hesitating and being fully committed. Against France, they looked like rabbits caught in headlights. A defence has to dictate to an attack how the game is played but England showed fear about the unpredictable French attack. It was better against Ireland but when down to 14-men, they still got cut apart. A stark statistic was that in England's three defeats, they managed three line breaks but conceded 23 which is very damning. Your defence doesn't have to be far off for the floodgates to open. You have to believe your defensive line will not be broken so you have to make the right decision and make it quickly. Confidence is key.
Converting opportunities in the red zone
The biggest area for improvement is the accuracy to convert opportunities. They get themselves into good positions, but unlike France, who you almost expect to cross the whitewash, with England there's still a question mark over whether they'll score. The issue for England is if they stick to the gameplan discussed earlier, it will be so structured that the two or three times in a game where they've got to go off-script very quickly and go through the gears, they may falter. The best attacking teams aren't attacking all the time, but they will spot opportunities quicker than most. Steve Borthwick will have to work really hard with Van Poortvliet on because speed of ball when attacking looked a lot quicker when Alex Mitchell was on the field. England's need some tempo injected into their attack and to get that flow to take the sting out of the opposition defensive line. When they take a tap penalty, they need to look beyond pick and goes. Teams who relied on that are struggling because of the new laws about being held up on the line. You have to create one on one opportunities so players can free their hands as they go over the line, or create tip-on passes, or movement where the defender's thinking about what comes next.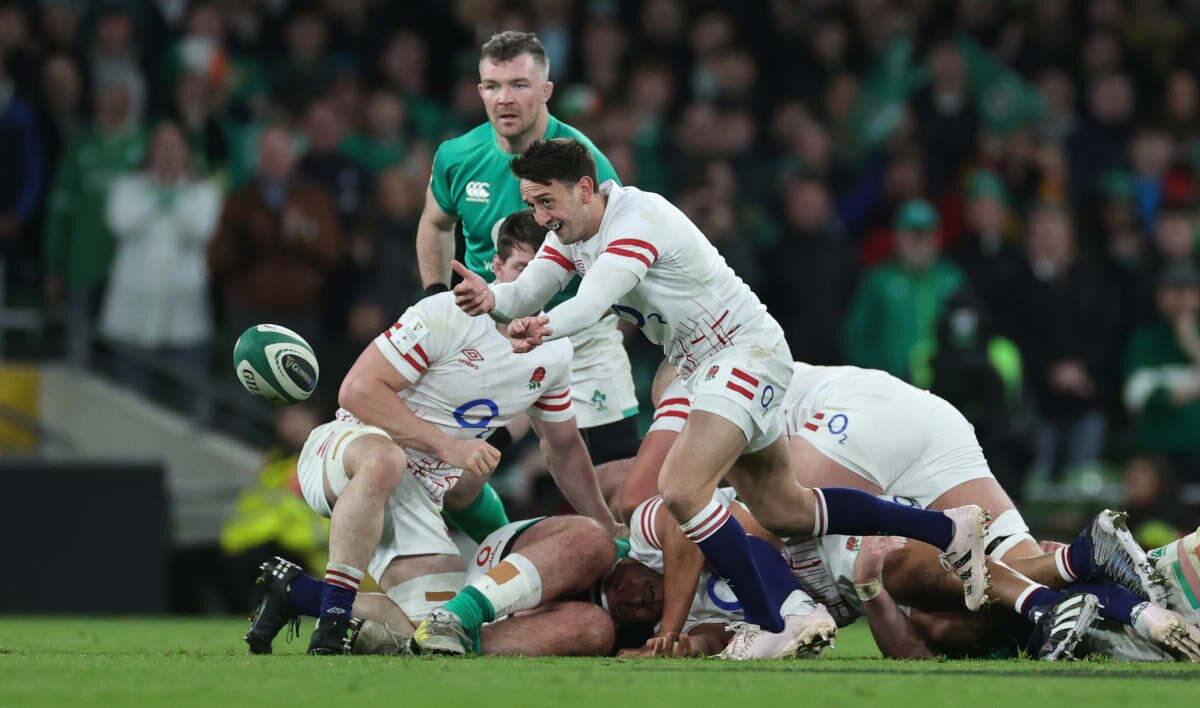 Fate smiles on England
The top five teams in the world are all on the other side of the World Cup draw, which is a relief. That's a huge boon to England's chances of progressing into the latter stages of the World Cup. If results go as you'd expect, it's only when you get to the semi-final that you'll meet a side ranked above them. They should have Wales or Australia in the quarter-final which if you look at the rankings, are winnable games. There's not a moment to spare, England have it all to do.