How a beaten Ireland U20s side produced three All Black killers in just two years
Turns out June 2016 in Manchester was the month when England got the World Rugby Under-20s Cup but Ireland ultimately got the cream.
Three beaten finalists became Grand Slam winners at senior Test level at Twickenham less than two years later, and they all then played a role in the defeat of the All Blacks in November. Now the sports world is sitting up and taking rave notice of Irish rugby ahead of Japan 2019. Sweet.
IRFU talent development manager Hendrik Kruger didn't go as far as to say in 2016 that James Ryan, Jacob Stockdale and Andrew Porter would be the trio to quickly emerge as exciting new guns in the Joe Schmidt set-up. However, he wasn't shy stating we hadn't heard the last of some of those who had represented Ireland at under-20s.
'With respect, time will tell,' insisted the South African who came into the Irish system when the sport turned pro in the mid-1990s. 'Outstanding young people will get chances and will be able to handle those situations.' So it has proven.
You mightn't have thought so at Sale Sharks' ground that Saturday night 31 months ago. England's kids ran Ireland ragged, racing into a 35-7 lead before tapering off to comfortably win 45-21. They had more known names in their XV, more youngsters who had come into the tournament with Premiership experience than Ireland's choices had at Pro12 level.
Two-and-a-half years later, though, the optics have altered. None of starting XV relied on by English boss Martin Haag in their 24-point win has yet to make the leap to Test level honours (Bath back row Zach Mercer, who didn't feature in the decider, did earn two November caps under Eddie Jones). Contrast that with the accelerated development of key Irish figures.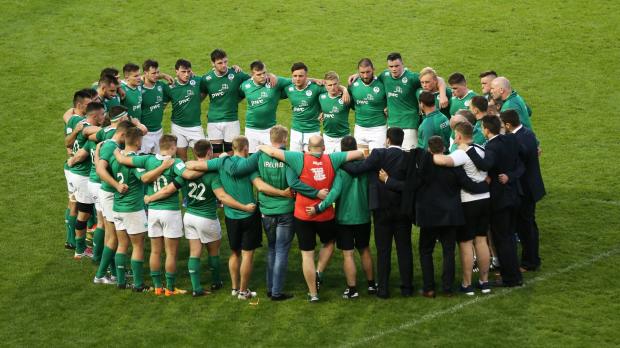 'The main aim of this team, this tournament and the age grade programme, is for us to identify, develop and push players up to senior level. That is the focus,' continued Kruger, scratching the surface beneath a disappointing result.
'England clubs do give young players opportunity maybe a bit sooner than we do in Ireland but sometimes you aren't too sure how many of these people getting chances in the Premiership through injury or are they really the best players.
'There is still a large chunk of development that needs to take place and you have got to be careful that sometimes players play to develop or maybe development needs to take place, whether it is physical, technical or tactical. It's important that we do continue with our development programmes.'
This bigger picture was why cup final disappointment never lingered. Within minutes of full-time, Nigel Carolan, the Ireland coach now working as Connacht assistant after plotting a route to the final that included an ambush of Scott Robertson's New Zealand, offered a bold prediction.
'Bottom of my heart, I know these guys will be bigger and stronger for it,' he said. 'It just gives you great encouragement to build a team like this of really young ambitious guys.
'They will learn, particularly in the physical development over the next couple of years, but what they won't fear is playing southern hemisphere opposition or any other of the teams in the Six Nations again knowing what they are doing is good and they have the goods to beat them.'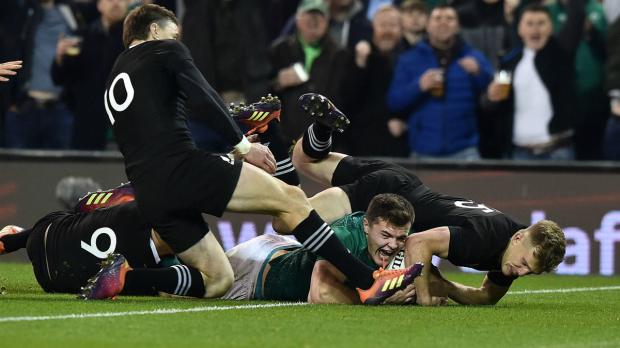 Carolan was right. Ryan, Stockdale and Porter rapidly jumped through the hoops, the Leinster duo capping their Ireland Grand Slam campaign with European and Pro14 winners medals while Stockdale embellished his burgeoning reputation by grabbing the compelling try to down New Zealand in Dublin two months ago.
Not that England's cup winners haven't achieved. They have, 189 Premierships starts shared around by a dozen of their players. The difference is the Irish scene is statistically harder to crack. Youngsters are trying to force a way into just four provincial teams compared to England where there is 12.
Just 88 Pro14 starts have been shared among the 11 players who have made a breakthrough. Two other Irish starters from Manchester now only play at amateur club level in Ireland and another is at English Championship level. That's a hard slog compared to the giddy heights enjoyed by Schmidt's three trailblazers.
Take Stockdale. No one figured in 2016 he would swiftly get the jump on established Ulster and Ireland duo Andrew Trimble and Tommy Bowe. Yet, both 30-somethings have since called it quits and been quickly forgotten about due to Stockdale's devastating finishing.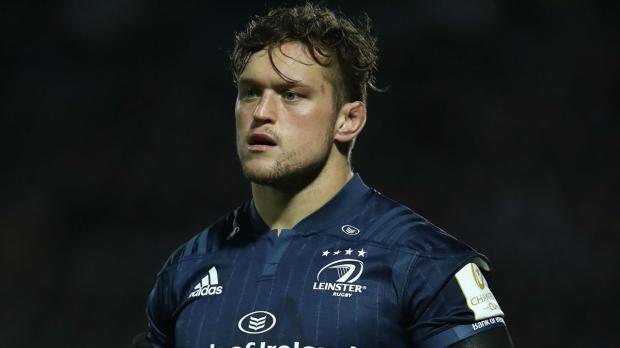 Impatience in the slow lane similarly vaulted Porter towards fast-track promotion. Accepting it would be an Everest battle to get a decent shot at Leinster because of how highly treasured Cian Healy and Jack McGrath are, he gambled on reinventing himself at tighthead.
It paid off. He's still having to bide time, being behind Tadhg Furlong at club and country, but Porter didn't look out of place when starting against Wales last February when Furlong was hamstrung.
It's Ryan, though, whose emergence Ireland are most grateful for due to depleted lock stocks. He's 112 days younger than Stockdale, 189 days younger than Porter, but this 22-year-old's maturity is viewed by many as way beyond his years as his professional career so far only amounts to 37 matches and 2,183 minutes.
4?0? – James Ryan made 40/40 tackles in his three Tests against Australia, no other tier one player made as many without missing during the June Tests. Perfect. pic.twitter.com/UcDySX0U26

— OptaJonny (@OptaJonny) June 25, 2018
Without doubt, he is the Irishman to watch in 2019. Especially as he already has a Paul O'Connell-type presence about him. Look at how he was the one consulted last weekend in Limerick by Johnny Sexton when Leinster, minus a sin-binned prop, pointed at the posts with a first-half penalty rather than go for the corner. Ryan had the odds sussed.
His emergence was special. Not since Brian O'Driscoll made an Ireland debut in Australia in June 1999 had an Irish player been capped by the country before playing for his club in Europe.
Schmidt, though, had clocked his pedigree, regularly having him in Ireland camp even though he wasn't getting a sniff at Leinster. Only four months after getting capped on a June tour did Ryan make his European bow, a late call-up due to Scott Fardy's wife going into labour.
Ryan lapped up his 11th hour introduction against Montpellier, his 30-metre gain off nine carries and 15 tackles an exemplary impact which the 22-year-old has kept on repeating. He's now primed to star at the 2019 World Cup having made himself indispensable to the Schmidt way.
O'Connell's retirement had Schmidt scratching around for a solution, using eight different starting partnerships at lock in 23 games since the 2015 World Cup.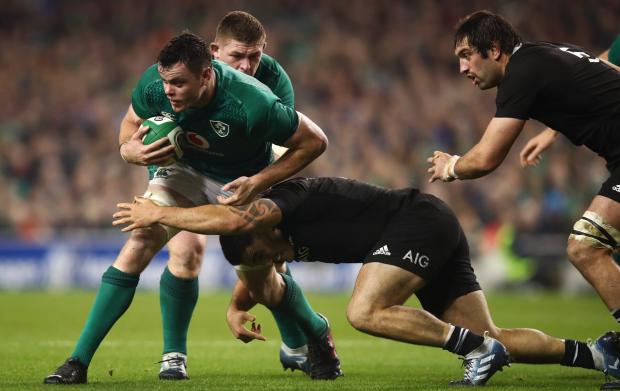 Donnacha Ryan's exit to French club rugby then looked set to exacerbate the situation. However, up stepped the younger Ryan, starting 10 of the last 13 Tests. Combining on five occasions each with Devin Toner and Iain Henderson, he is now Schmidt's engine room mainstay.
His halo may have slipped slightly in terms of match results. Unbeaten in his career until his 24th game, Leinster's loss at Munster last weekend in game 37 was his third experience of being on a losing team.
He refused to buckle, though, his carrying and tackling in Limerick as part of a side hampered by a red and two yellow cards epitomising now Ryan's massive workrate and unwavering mindset left the All Blacks bruised and beaten the previous month.
No wonder Irish eyes are smiling. History still tells us England have their 2016 cup. But Ireland – in the guise of Ryan, Porter and Stockdale – have so far been the real winners from that under-20s decider.
WHERE ARE THE UNDER-20S FINALISTS NOW?
IRELAND
15. JACOB STOCKDALE – 2018 Grand Slam winner, 14 Ireland caps (12 tries), 10 starts+3 as sub European/26+10 Pro14 with Ulster
14. MATT BYRNE – club level rugby with Terenure
13. SHANE DALY – 3+2 Pro14 with Munster
12. CONOR O'BRIEN – 6+3 Pro14 with Leinster
11. HUGO KEENAN – 3+2 Pro14 with Leinster
10. JOHNNY McPHILLIPS – 1+5 European/10+4 Pro14 with Ulster
9. STEPHEN KERINS – Yet to appear for Connacht
1. ANDREW PORTER – 2018 Grand Slam winner, 11 Ireland caps, 0+10 European/8+24 Pro14 with Leinster (2018 European and Pro14 final appearances)
2. ADAM McBURNEY – 0+2 European/2+7 Pro14 with Ulster
3. BEN BETTS – 1+5 Championship with Ealing Trailfinders after 0+1 European with Leicester
4. SEAN O'CONNOR – 4+4 Pro14 with Munster
5. JAMES RYAN – 2018 Grand Slam winner, 13 Ireland caps (1 try), 9+3 European/10+1 Pro14 with Leinster (2018 European and Pro14 final appearances)
6. GREG JONES – 2+6 Pro14 with Ulster
7. DAVID ASPIL – club level rugby with Terenure
8. MAX DEEGAN – 0+1 European/14+16 Pro14 with Leinster
ENGLAND
15. MAX MALINS – 3+9 Premiership with Saracens
14. SAM ASPLAND-ROBINSON – Yet to appear for Leicester
13. JOE MARCHANT – 10+1 European/49+5 Premiership with Harlequins
12 JOHNNY WILLIAMS – 3+1 European/6 Premiership with Newcastle after 8 European/24+3 Premiership with London Irish
11. MATT GALLAGHER – 4+6 Premiership with Saracens
10. HARRY MALLINDER – 13+3 European/36+12 Premiership with Northampton
9. MAX GREEN – 0+2 European/4+7 Premiership with Bath
1. LEWIS BOYCE – 4+3 European/4+10 Premiership with Harlequins
2. JACK SINGLETON – 6+5 European/33+8 Premiership with Worcester
3. BILLY WALKER – Yet to appear for Saracens
4. STAN SOUTH – 0+4 European/2+11 Premiership with Harlequins
5. HUW TAYLOR – 0+4 European/1+3 Pro14 with Dragons after 1+2 European/0+1 Premiership with Worcester
6. GEORGE NOTT – 5+7 European/3+11 Premiership with Sale
7. WILL EVANS – 2+4 European/7+15 Premiership with Leicester
8. CALLUM CHICK – 5+4 European/14+11 Premiership with Newcastle
Comments
Join free and tell us what you really think!
Join Free