Back

By Mark Orders
Wales aiming to avoid sting from Portuguese men of war
Einstein once revealed he didn't waste a single second thinking about the future, for the simple reason that tomorrow would arrive soon enough. Unsurprisingly, the great man didn't have 'international rugby coach' listed among the many achievements on his CV.
Warren Gatland, by contrast, does have that title and the chances are, whatever he says publicly, he has already begun to mull over his selection options for Wales' World Cup Pool C encounter with Australia on Sunday week. Indeed, the head coach would almost certainly have chosen his team to face Portugal in round two with the Wallabies' date in mind.
Of course, it would have been borderline sadistic to ask some of the Stakhanovite turns in a side that came up with 253 tackles over the space of 80 minutes against Fiji to take the field again six days later. So Gatland has made many changes, 13 of them to be precise, in the process standing down the likes of Will Rowlands, Gareth Thomas and Jac Morgan, three forwards who made 70 hits between them against the islanders.
That isn't to disrespect Portugal. It is to recognise that squad rotation is essential in a tournament where matches come thick and fast and opportunities for key players to rest and recover properly have to be accepted with alacrity.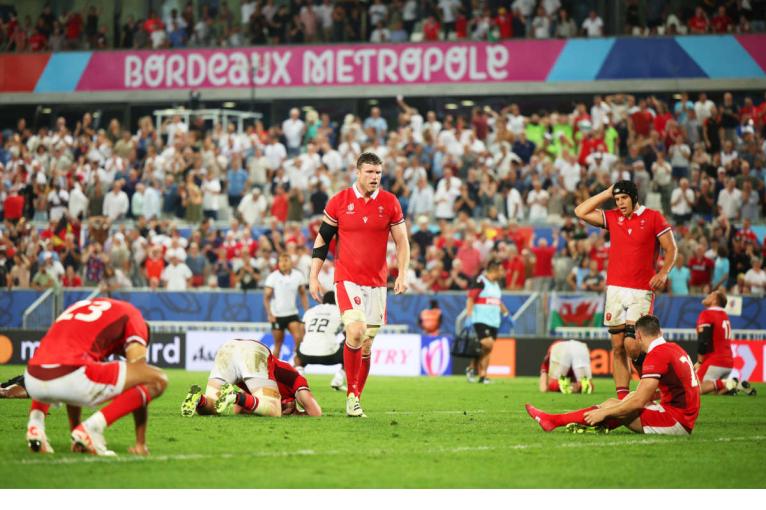 Gatland might feel Rowlands, in particular, deserves an all-expenses-paid mini-break in seven-star accommodation in the Maldives after his efforts in the World Cup's first round of games. Possibly, rose petals could be thrown his way on arrival.
For it was one thing for the 6ft 8in, 19st 4lb lock to come up with four turnovers against the dangerous Fijians; quite another for him to produce 27 tackles, including eight in the last 14 minutes when the Welsh defensive line was being tested to snapping point.
His top-table modesty afterwards was impressive. "I always find it a bit weird when the number of tackles becomes the headline," he said, "because you defend in a system. Guys run at you and you tackle them.
"It's nice people say nice things but I just see it as me doing my job for the team."
But he's underselling his effort. At one point after Dan Biggar went off, Rowlands brought down four opponents in 94 seconds, with the big man defying the tiredness that he must have felt in strength-sapping conditions to keep hauling himself off the floor and keep standing in the way of the multiple Exocets that were coming Wales' way.
He also popped up at scrum-half in the build-up to Josh Adams's try and put in a carry in the move that ended with Louis Rees-Zammit crossing. And he did all he could to hamper Fiji's lineout possession. Dan Biggar was named the official man of the match and the fly-half drove Wales with every fibre of his being, but Rowlands must surely have run him close for the bauble.
The assumption is the former Wasp will be the first name on the team-sheet to face the Wallabies.
But if his place very definitely isn't there to be claimed this weekend, a few other spots might just require some midnight oil to be burned in selection if performances are up to scratch against Portugal.
Hooker is one. Ryan Elias had a strong game in the opener, accurate with all eight of his throws and seriously committed in the loose, while the replacement Elliot Dee made some important tackles during those tense final minutes.
But around the field, Dewi Lake is a next-level player. When he hits in the tackle, opposition pips tend to squeak; when he swoops over the ball, a turnover usually results; when he takes play forward, would-be tacklers tend to scatter.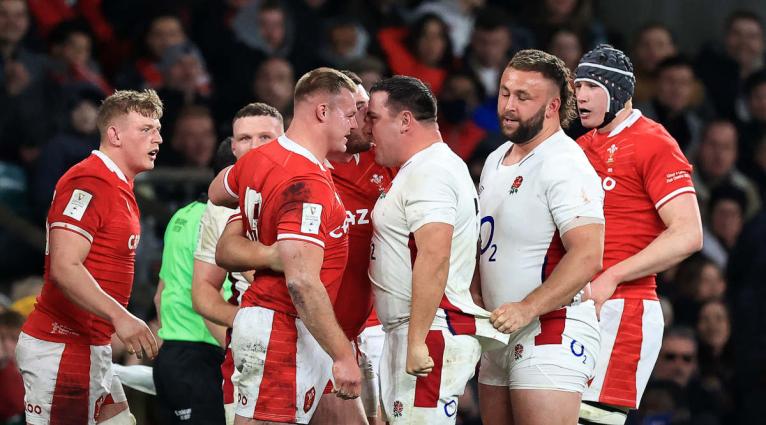 All this has been evident since his early days as an Ospreys first-teamer.
Rewind to a match with Leinster in Dublin 30 months ago when the Welsh team found themselves 19-3 adrift with just 11 minutes to play, before deciding to do something about it.
There followed an extraordinary turnaround, with back-rower Morgan Morris to the fore and Lake alongside him after figuring off the bench. If Morris was named man of the match, the Ospreys' replacement hooker that evening must surely have merited a podium place as he produced a game-changing effort that featured eight tackles in 24 minutes, five hard-yards carries and a match-sealing turnover in the final seconds.
His old Ospreys' team-mate Scott Baldwin, who four years ago identified Lake as a future Wales leader, is in no doubt Wales have on their hands a special player. "He reminds me of Malcolm Marx with his ability over the ball and his carrying," Baldwin told this writer recently.  "You could see how good a player he was when he was coming through at the Ospreys. He has power, is good around the field and he's a leader."
What of his throwing, though? Can Gatland afford to start against Australia with a player who has had the odd issue with his darts in the past? "People go on about Dewi's throwing, but it's too easy to blame the hooker," said Baldwin, Wales' World Cup No. 2 in 2015.
"When Wales played England at Twickenham recently they lost a couple of lineouts while Dewi was on the field, but neither was his fault. One saw a jumper miss his lift and the other saw the intended target fail to jump.
"So it's too simple to say 'the lineout's gone wrong, it must be the hooker's fault'. Sometimes it isn't.
"What I like about Dewi is that he doesn't let the odd glitch affect the rest of his game, whether it was or wasn't his fault. If you watch the England game back, you can see the impacts he made out of the lineout. There was a huge tackle and a possession turnover.
"I just think he's going to be a massive part of this World Cup." The game with Portugal will be a gilt-edged opportunity for Lake to advance his claims.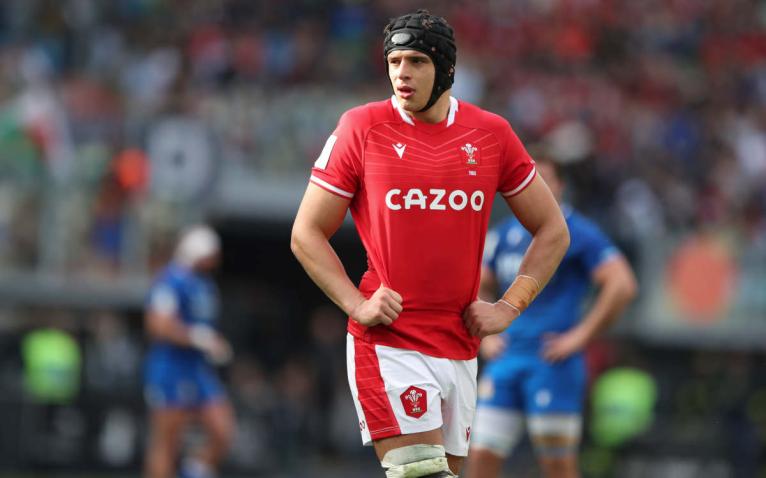 Also in the pack, Gatland will closely monitor the efforts of Dafydd Jenkins at lock.
The big question is how the New Zealander felt Adam Beard went in the victory over Fiji. Read some of the comments online and there's a fair chance you'd become convinced the 6ft 8in Ospreys had a nought-out-of-10 shocker, a display so poor that the Lions Test man from 2021 deserves to be punished with immediate banishment from France and possible exile from the Welsh starting lineup for the rest of his days.
It seems reasonable to suggest he wasn't that bad.
There were a couple of assured collections of restarts and he proved a safe lineout option. His 11 tackles included one when he teamed up with Tomas Francis to bring down Viliame Mata at full tilt. The 6ft 5in, 18st 4lb Edinburgh player looked as if he had been fired out of a cannon as he fairly flew towards the Welsh pair, but Beard took his legs and Francis stopped him around the chest area: job done.
On the debit side, Beard made no impact as a carrier: not a single metre made from two runs forward. It needs to be stressed neither did Rowlands nor Jenkins, after he came on, seriously dent the opposition defence as Wales struggled for ball against opponents who won a lot of collisions.
So what does Gatland do? Beard isn't going to turn into a Welsh version of Leone Nakarawa or an Ian Jones for our times in the space of a few days, so the issue for the selectors will be whether his pluses, which include sterling work at mauls, outweigh the minuses. Doubtless, they will factor in Jenkins' resolve in defence late on last Sunday, with the Exeter Chief making 13 hits in barely 20 minutes. It will be a tight call.
Behind, it's hard to imagine much changing for the Australia game. Tomos Williams will need to find something special if he is to oust Gareth Davies after the Cardiff player struggled to engage peak form off the bench against Fiji. Williams has the chance to redeem himself this weekend, but Gatland will be wary of making changes for the sake of change.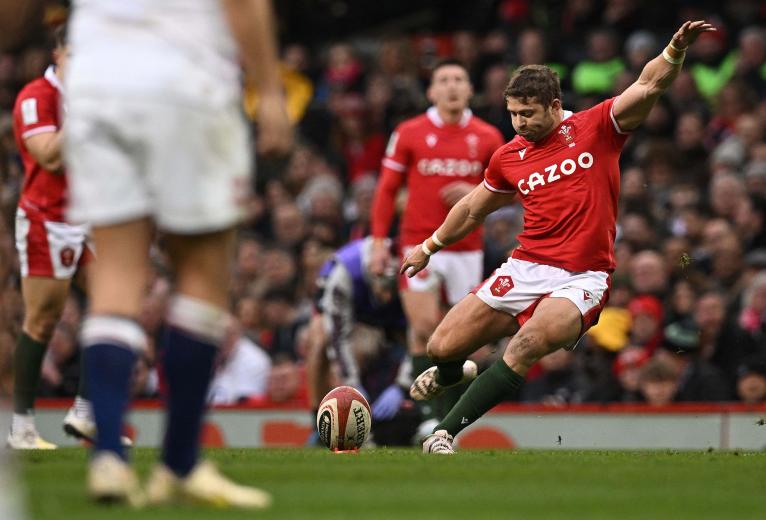 Does Johnny Williams have a chance of sneaking in at inside centre? Maybe the secretary of his fan club might think as much. But others will assume Nick Tompkins's place is secure. True, the Saracen missed six tackles against Fiji, but he was up against arguably the best centre partnership in world rugby in Semi Radradra and Waisea Nayacalevu. Under the circumstances, he and George North did well to keep the Fijian pair in relative check. And Tompkins excelled in other areas.
A faultless display from Leigh Halfpenny against Portugal might be interesting. Probably, Liam Williams's gifts as a counter-attacker give him the edge at full-back, but Halfpenny makes few mistakes and has a fine kicking game. Against Australia, a team with a battery of players who can put boot to ball to great effect – the wing Mark Nawaqanitawase achieved a perfectly judged 50:22 last weekend, while fly-half Carter Gordon kicked 18 times – being able to propel the ball accurately over significant distances has the potential to be more than a bit useful.
But first Wales need to deliver against Portugal.
A straightforward win may not be enough in what could be an exceptionally tight pool. Wales need to bank a try bonus, as well, and keep the scoreboard operators busy for the full 80 minutes.
They ought to have the power, pace and fitness not to disappoint.